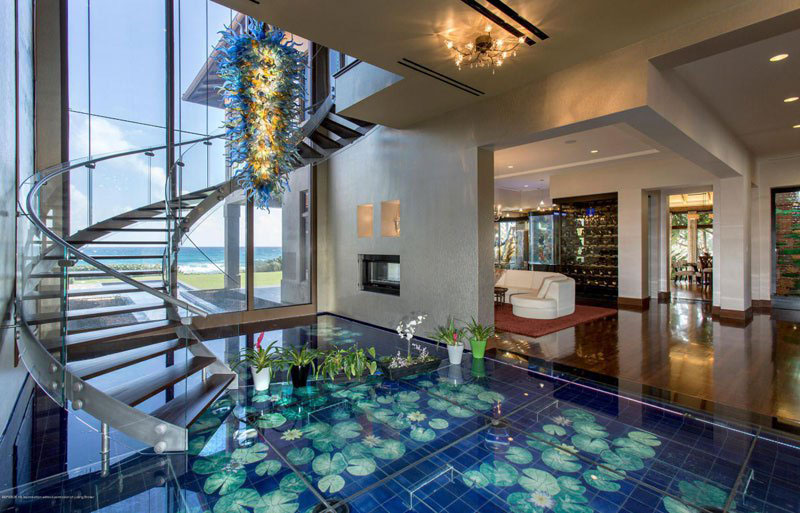 Acqua Liana is a beautiful piece of art in the form of a luxury mansion in Manalapan, Palm Beach County, Florida. This spectacular residence created by celebrity home builder and real estate artist Frank McKinney is sited on 1.6 acres fronting the Atlantic Ocean with Intracoastal Waterway on the other side.
The name Acqua Liana means "water flower" in Tahitian and Fijian. Indeed, there is a glass water floor with hand-painted tiles under the grand curve staircase inspired by Monet's lotus garden. A 9-foot hand-blown multi-color glass chandelier hangs above it.
Other water features include an aquarium wet bar, water walls, swimming pools, water falls and reflecting ponds. Even the oversize garage has sub-surface windows peering into the pool!
This impressive home is also the first ultra-luxury home to obtain triple "green" certification through the U.S. Green Building Council, the Florida Green Building Coalition and Energy Star for Homes.