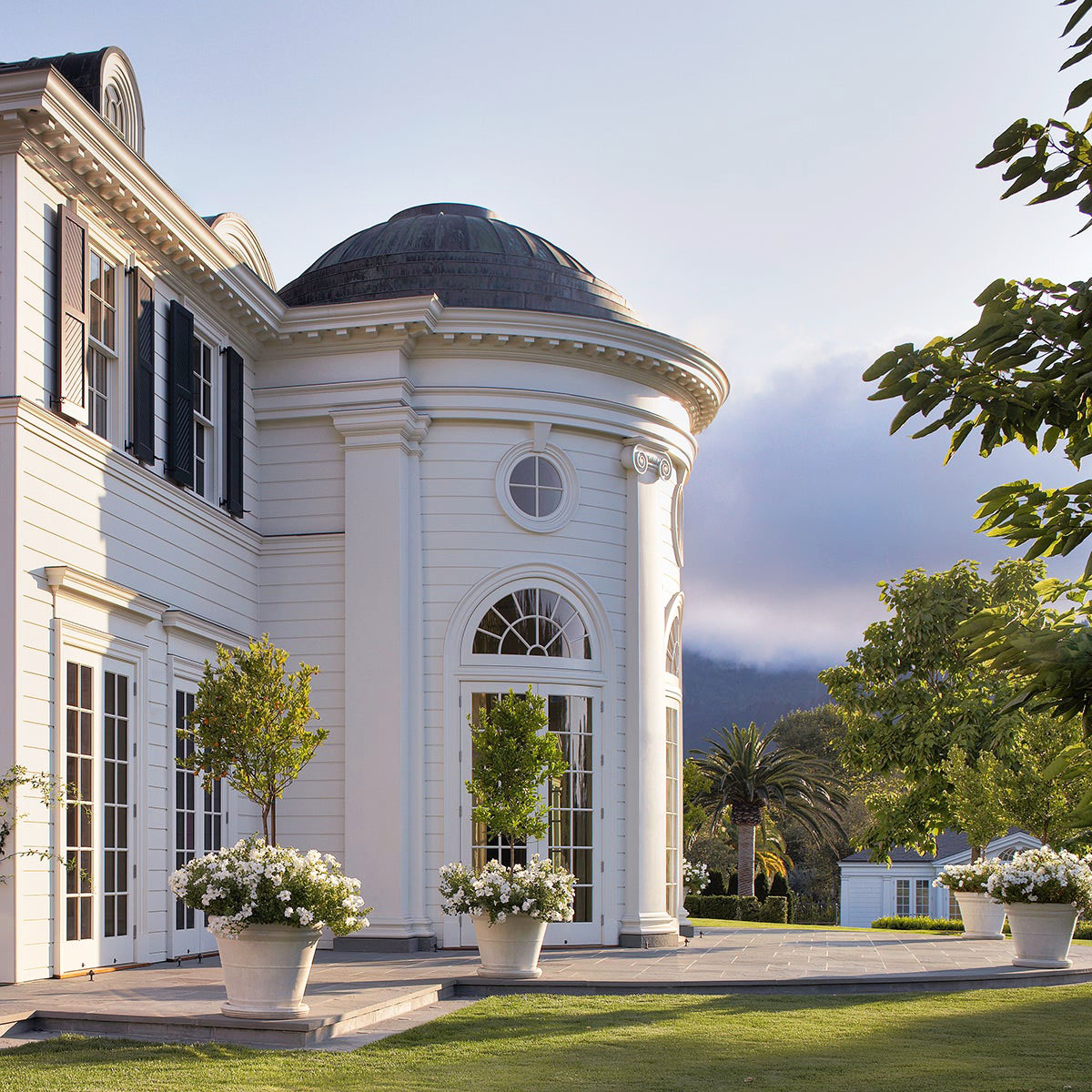 Situated just below the crest of a hill in Woodside, California, this elegant neoclassical-style house features an oval-shaped garden room with a domed roof.
The property was designed by architect Allan Greenberg, and offers 8,930 square feet of living space on nearly 9 acres of land with mountain views. 
The front of the house has a semicircular entrance with a garden extending down the hill to a waterfall-like alley of cascading rectangular pools. There is a swimming pool with a pool house on one side of the lawn, a tennis court and formal gardens surrounding the main house.