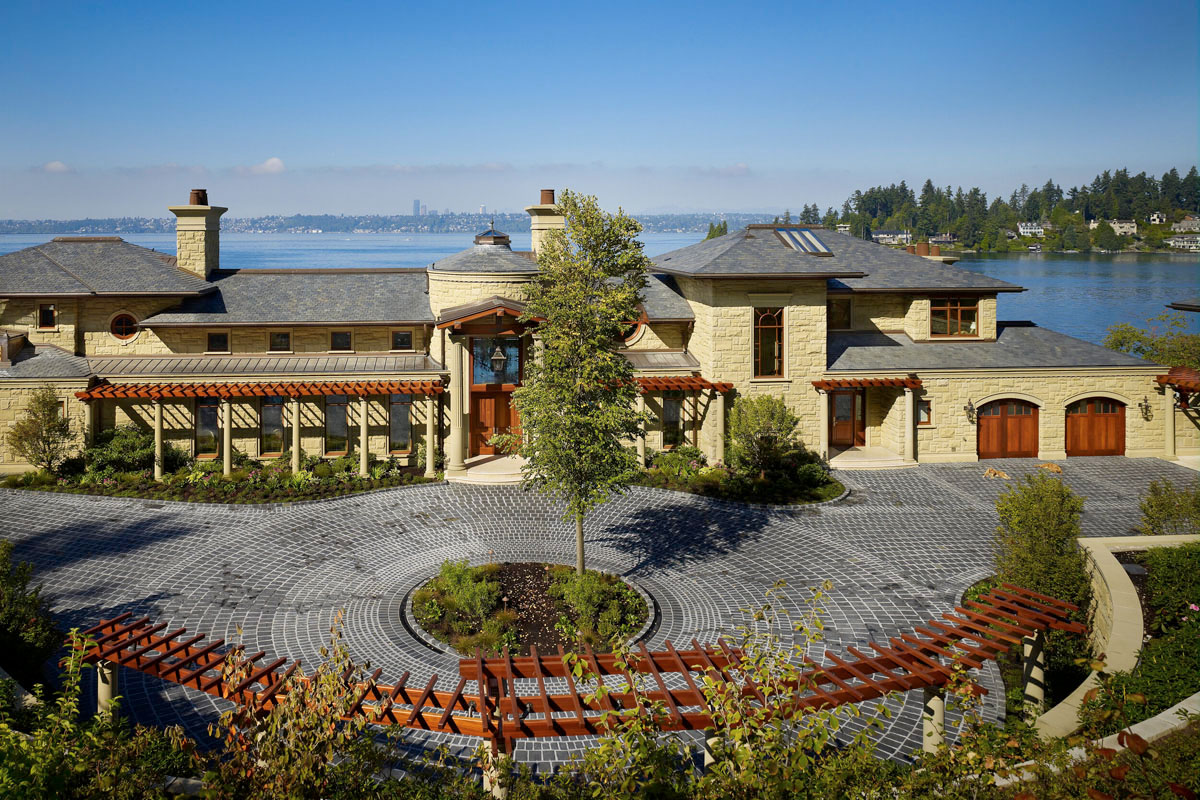 Meydenbauer Bay Residence in Bellevue, Washington is a stunning Italian style villa on Lake Washington.
Designed by Tom Kuniholm Architects, the home is a state of the art lakefront house, bridging formal to informal.
The interior features European antiques which is also warmed by antique rugs and rich cypress paneling and Italian plaster walls and ceilings.
The property also has a courtyard, carriage house, wine room and tasting lounge, swimming pool and spa.