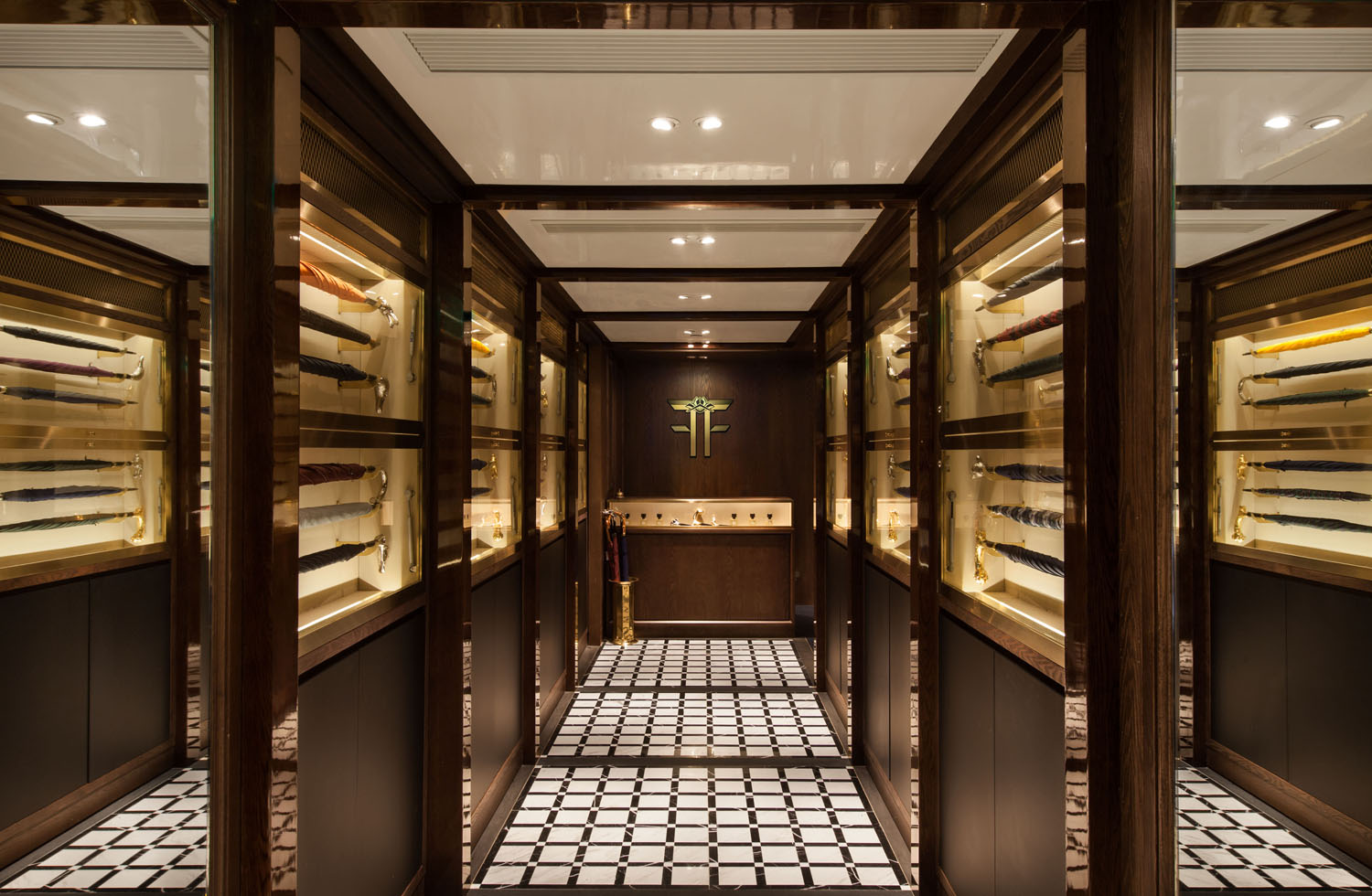 Hidden behind an elegant umbrella shop in Hong Kong's Central Business District is a compelling lounge-bar restaurant which is reminiscent of all the luxury and glamour of first class airplanes, trains, ocean liners, vintage cars and traditional British private members' club.
Designed by NC Design & Architecture, this 4,300 square foot fantasy world inspired by the globe-trotting adventures of an English gentleman is accessed through an elegant boutique featuring classic silver handle-umbrellas immaculately presented within bespoke-design brass edged wall cabinets.
The main lounge seats 80 guests, and a VIP room, which resembles a dining car of a luxury train, seats another 32 guests. The sense of fantasy continues with ship-cabin-style washrooms.