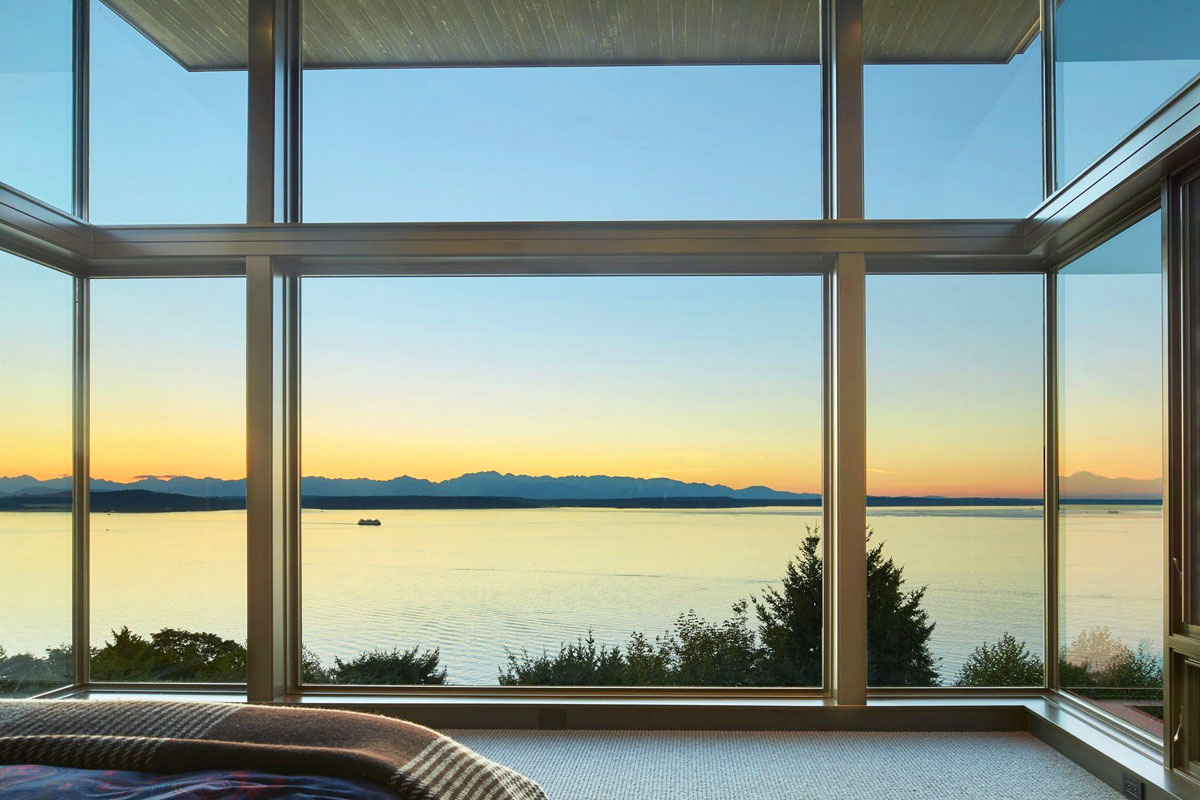 This stunning modern house in Seattle, Washington is situated on a waterfront site with dramatic westerly views of Puget Sound and the Olympic Mountains.
Designed by Finne Architects, the energy efficient and sustainable home has large glass windows in the main living room, providing natural light and breathtaking views.
The house has also been pre-wired for photovoltaic roof panels. A courtyard containing a large reflecting pool gathers all the roof drainage from the house.