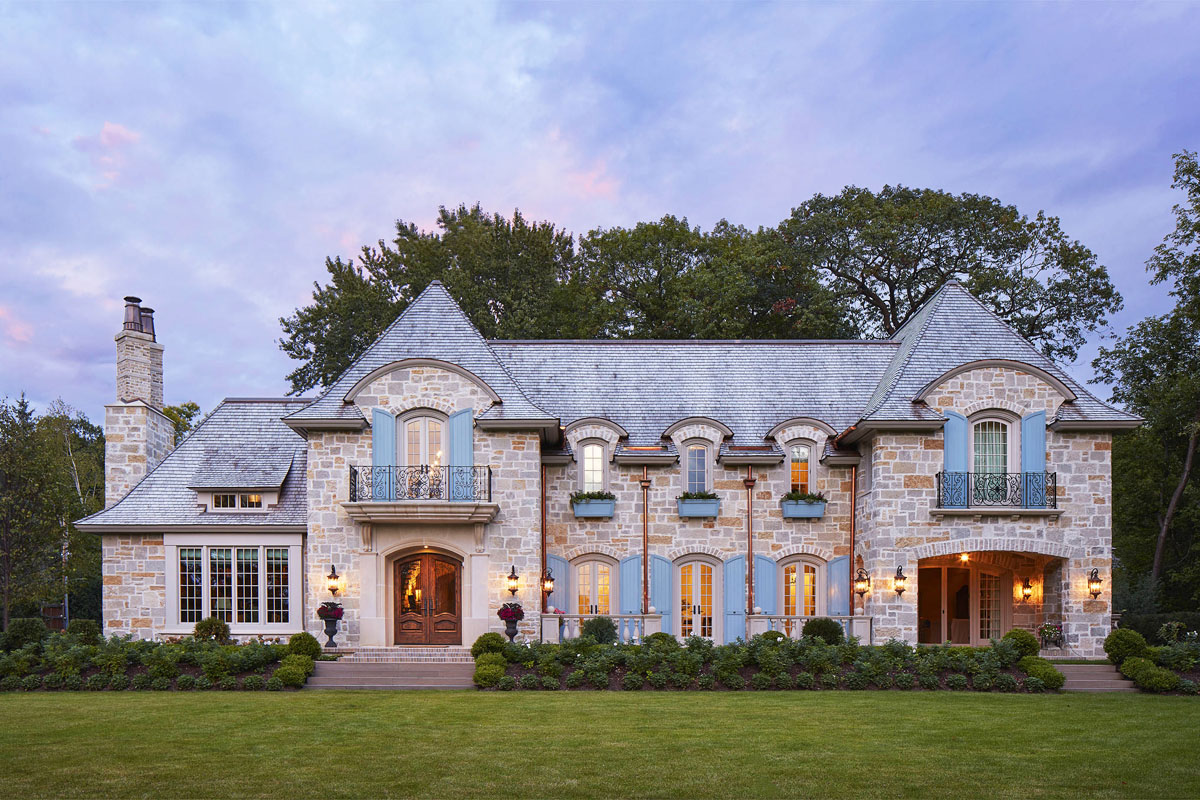 Located on the bluffs of the Mississippi River in Saint Paul, Minnesota, this French Country Style home features stone covered walls that contrast with the blue shutters.
The luxury home was designed by Charlie & Co. Design, built by John Kraemer & Sons, and the interior designed by Martha O'Hara Interiors.
The exterior rusticated stone walls with cut stone detailing provide a sense of permanence. Classic outdoor lights and blue flower boxes add a hint of Provence charm.
The blue theme continues inside the home with a distinctly French country character and a timeless neutral backdrop.