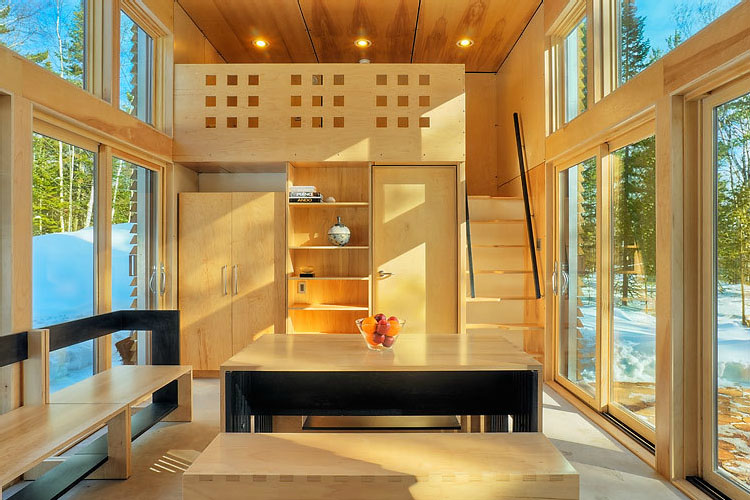 E.D.G.E. (Experimental Dwelling for a Greener Environment) is an award-winning prefabricated energy-efficient compact home designed by Revelations Architecture.
The 480 square foot house won the AIA Wisconsin Design Honor Award for its overall design. The home balances form and function.
The use of birch plywood for the interior creates an elegant modern feel. There are two sleeping lofts, one above the kitchen and one above the bathroom.
Green design elements include geothermal heating and cooling, heat recovery ventilation, passive solar design, insulated shutter doors and rainwater harvesting.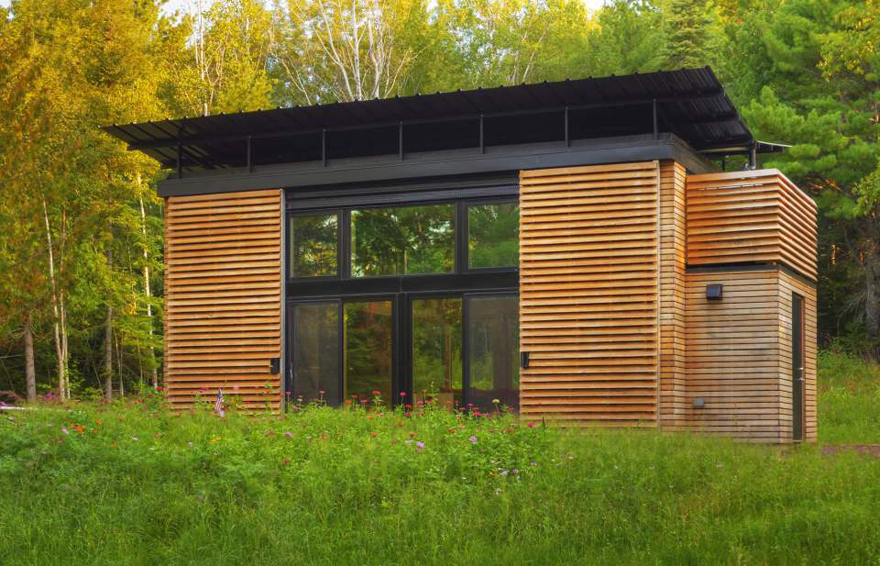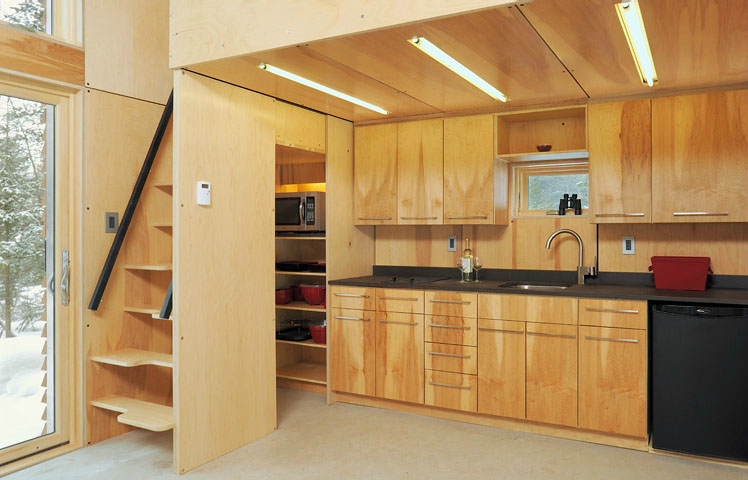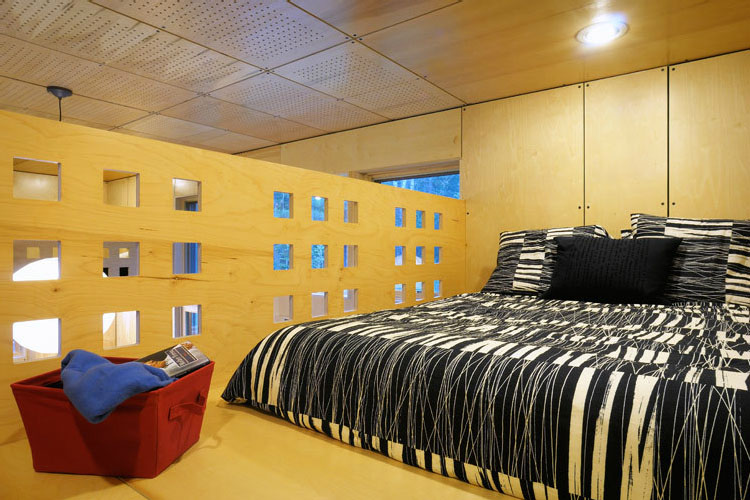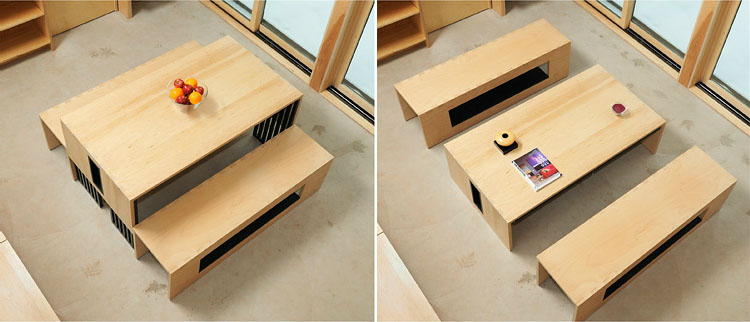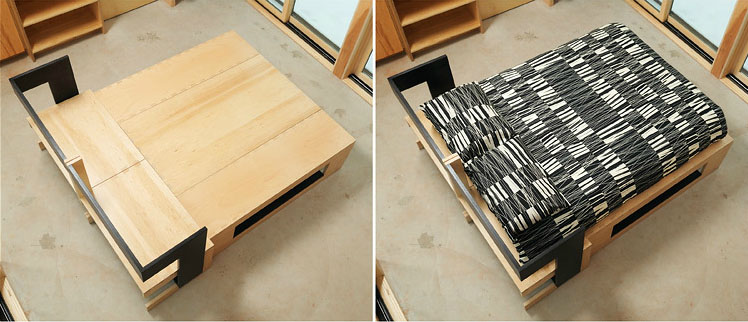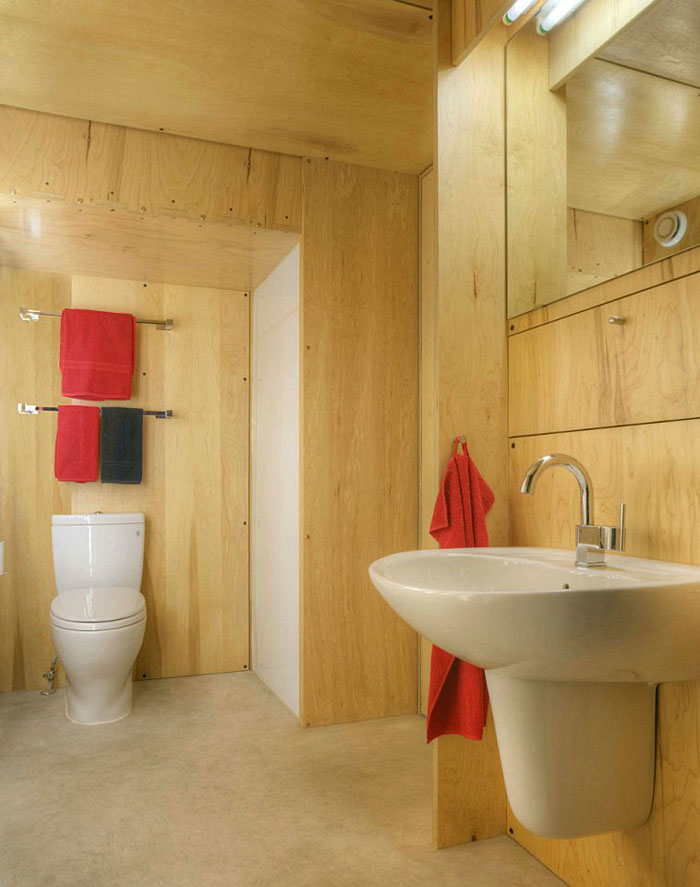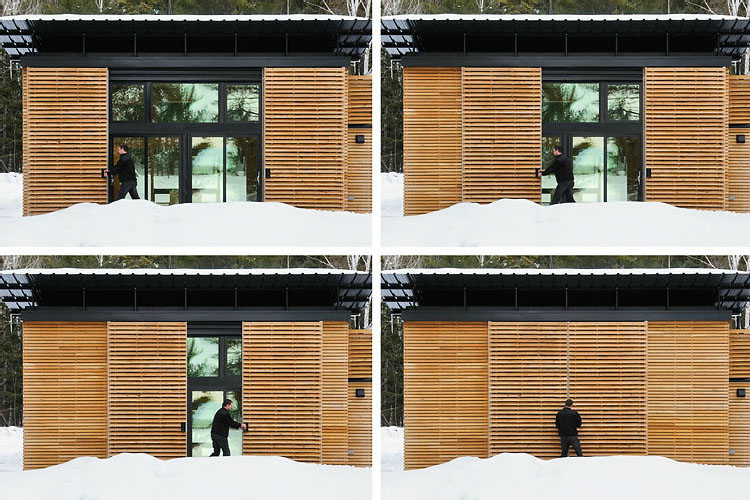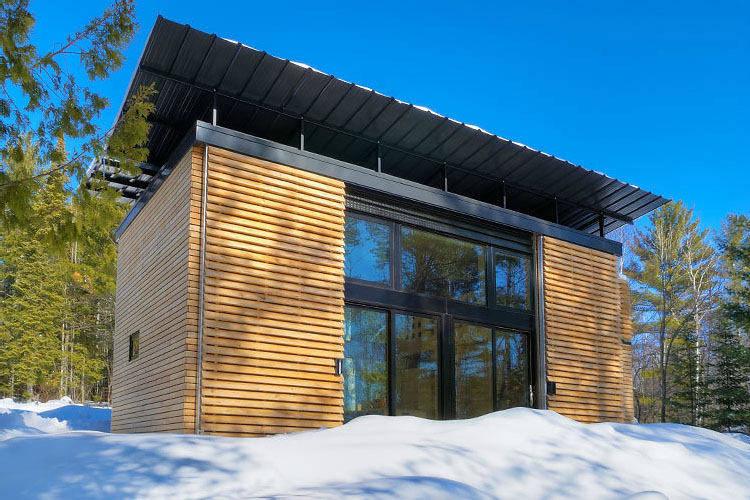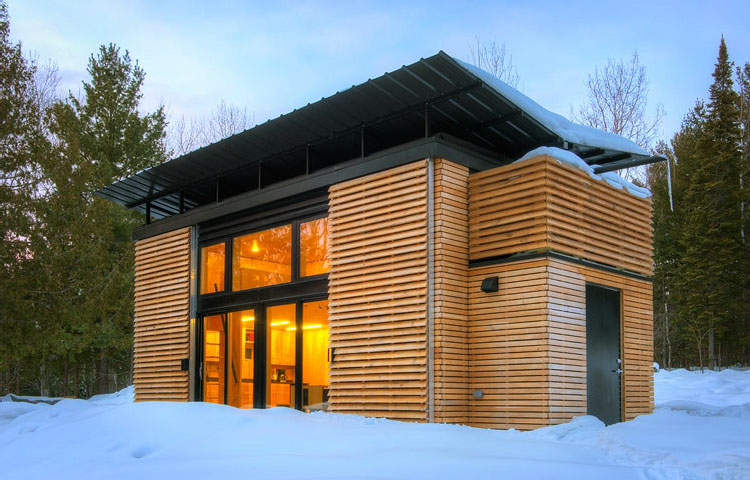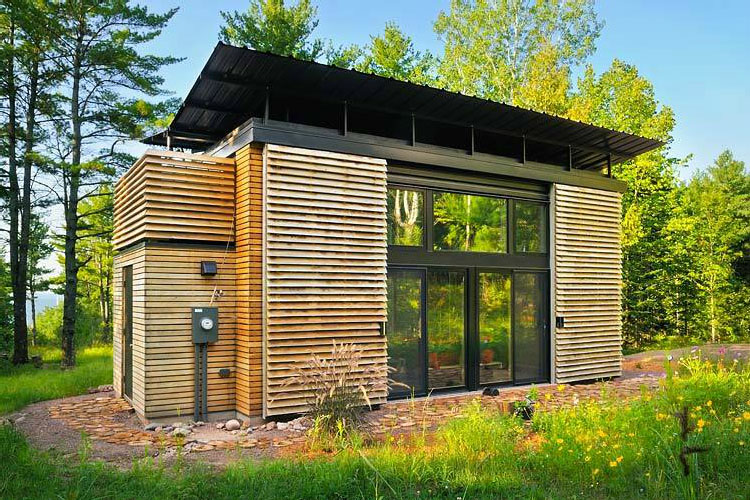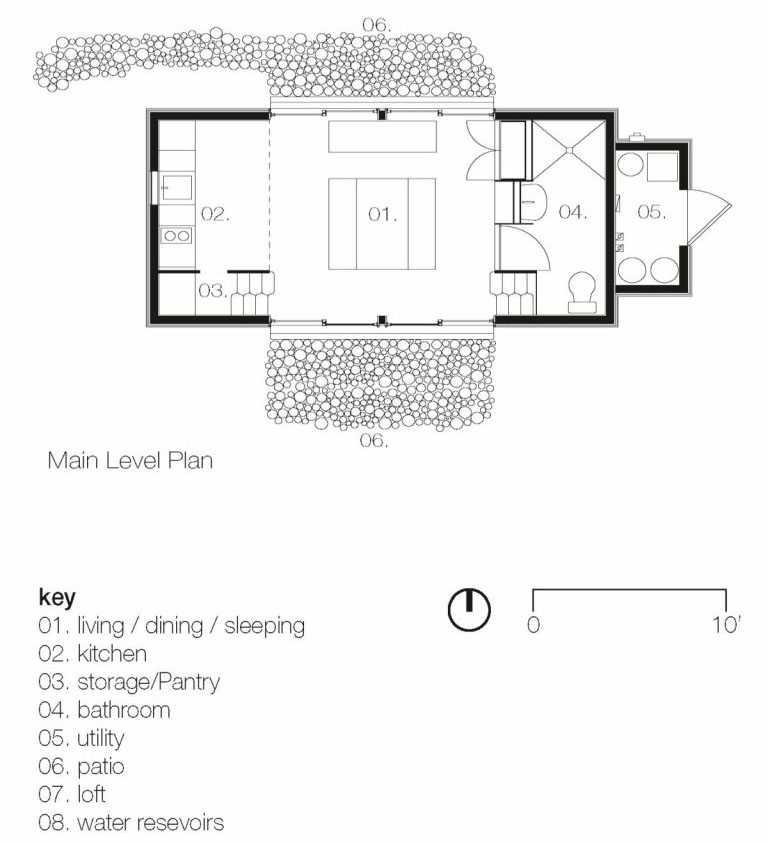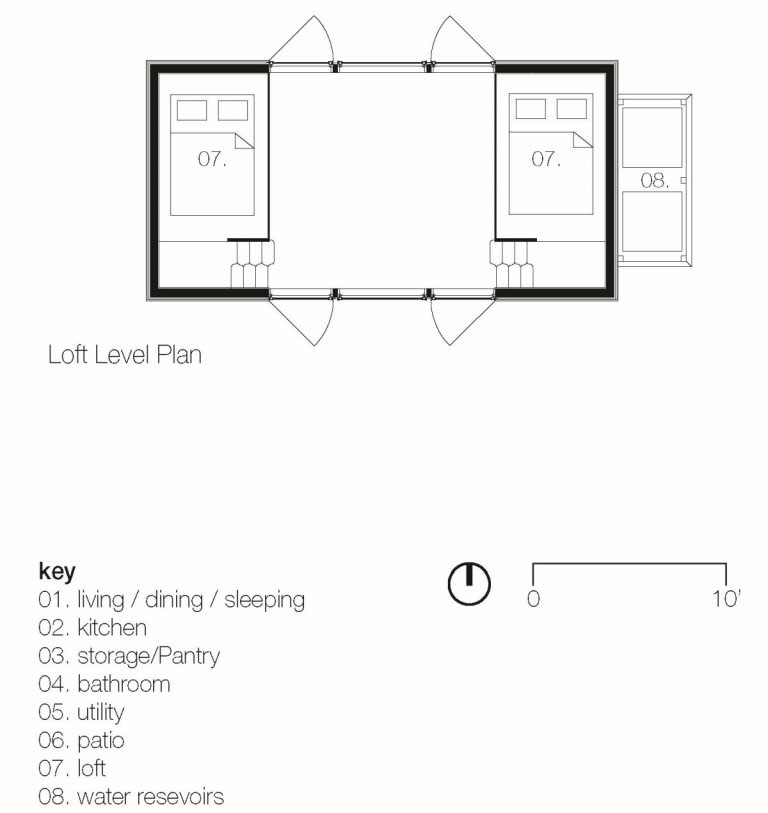 Photography: Dan Hoffman