The redevelopment of a second level of an elegant villa in Aci Castello, a comune in the Province of Catania in Sicily, Italy, was designed to create fusion between inside and outside.
Architect Salvo Puleo's design objective was to enhance the existing building and to equip the property with the newest technologies to reducing energy consumption.
The careful choice of LED lamps also ensures a regular artificial lighting in the later hours of the day. A flight of stone steps contained by raw iron plates allow access directly from the lower terrace adjacent to the pedestrian entrance to the housing complex.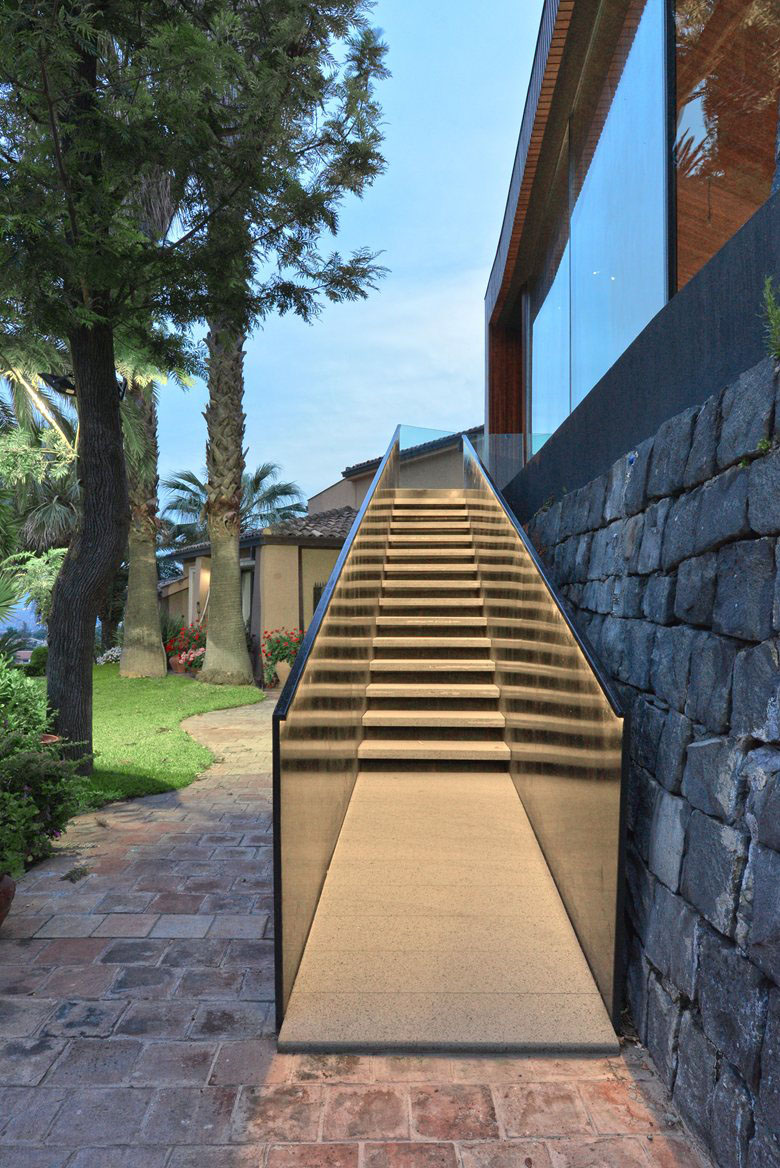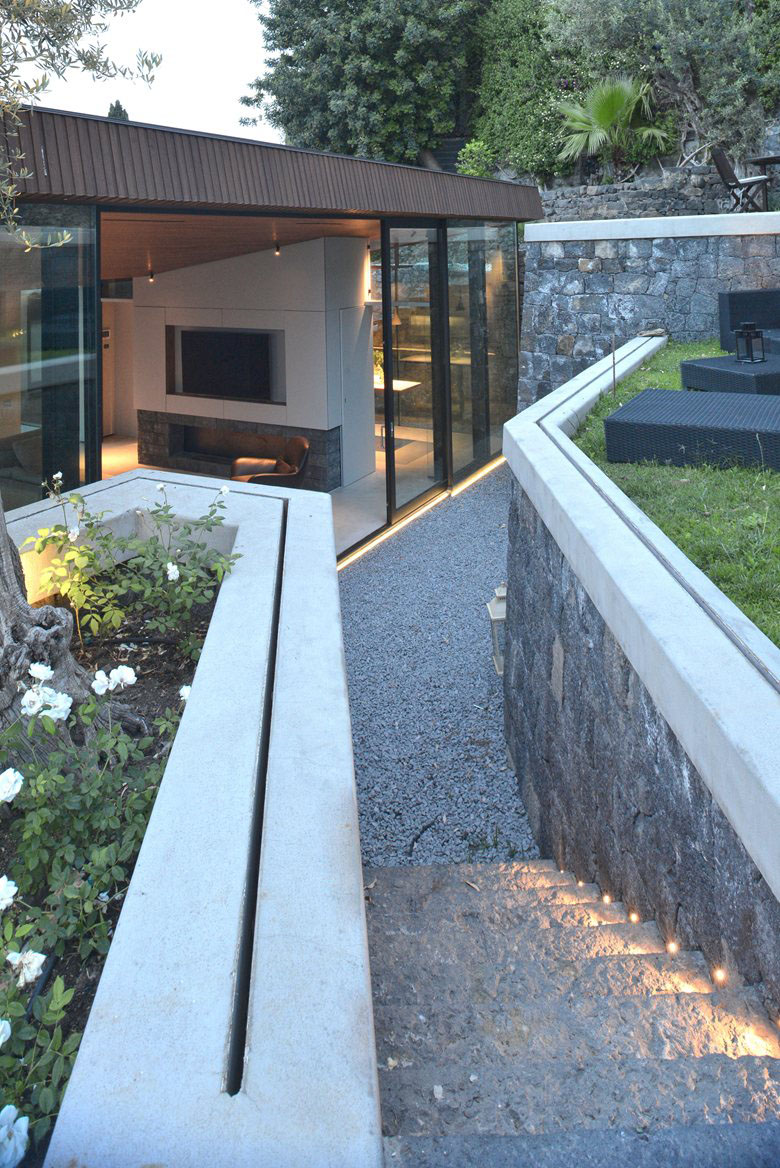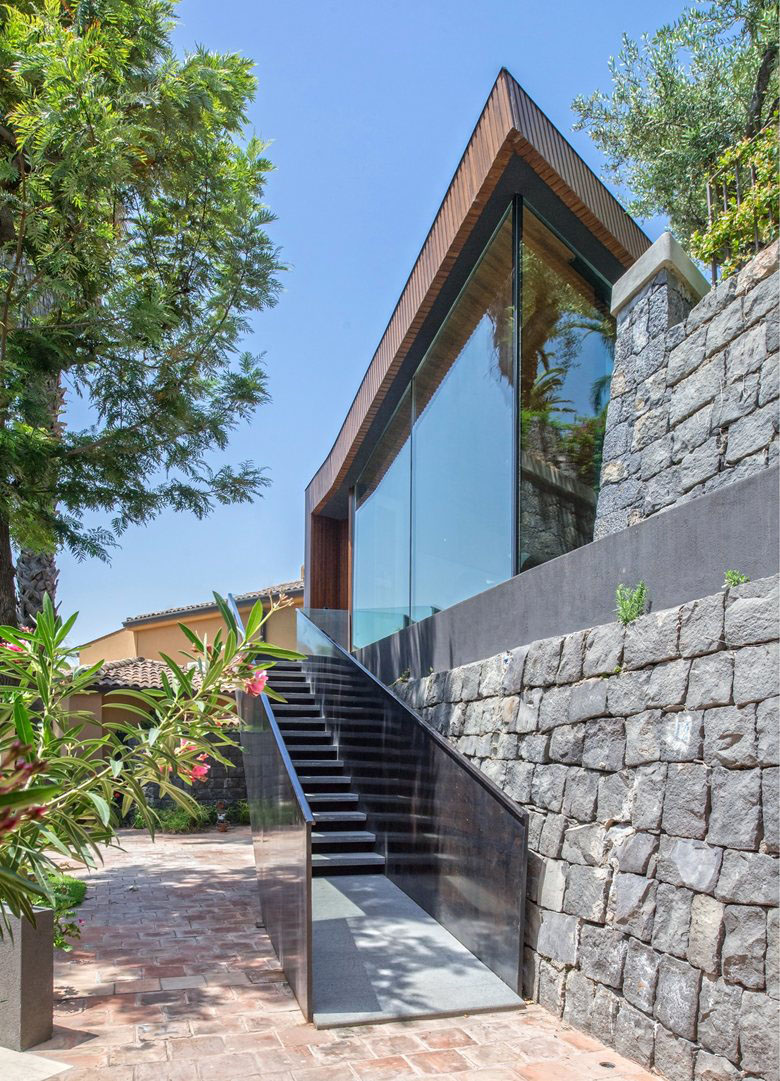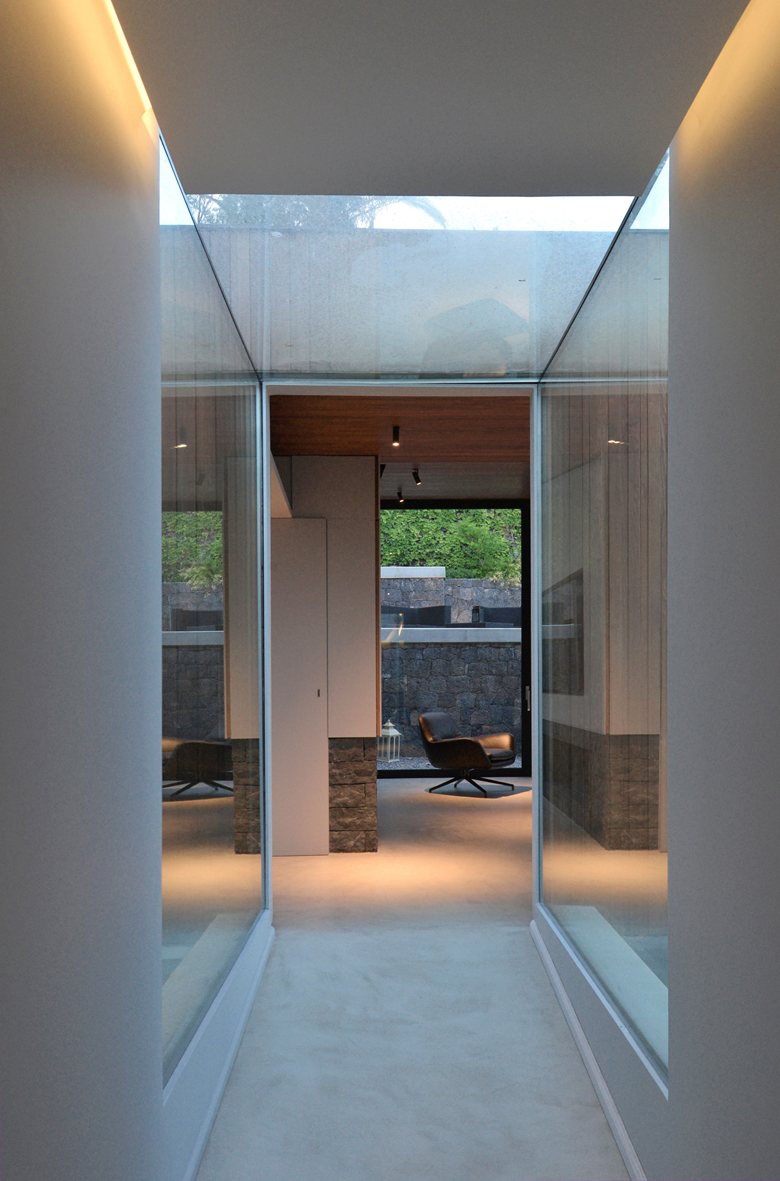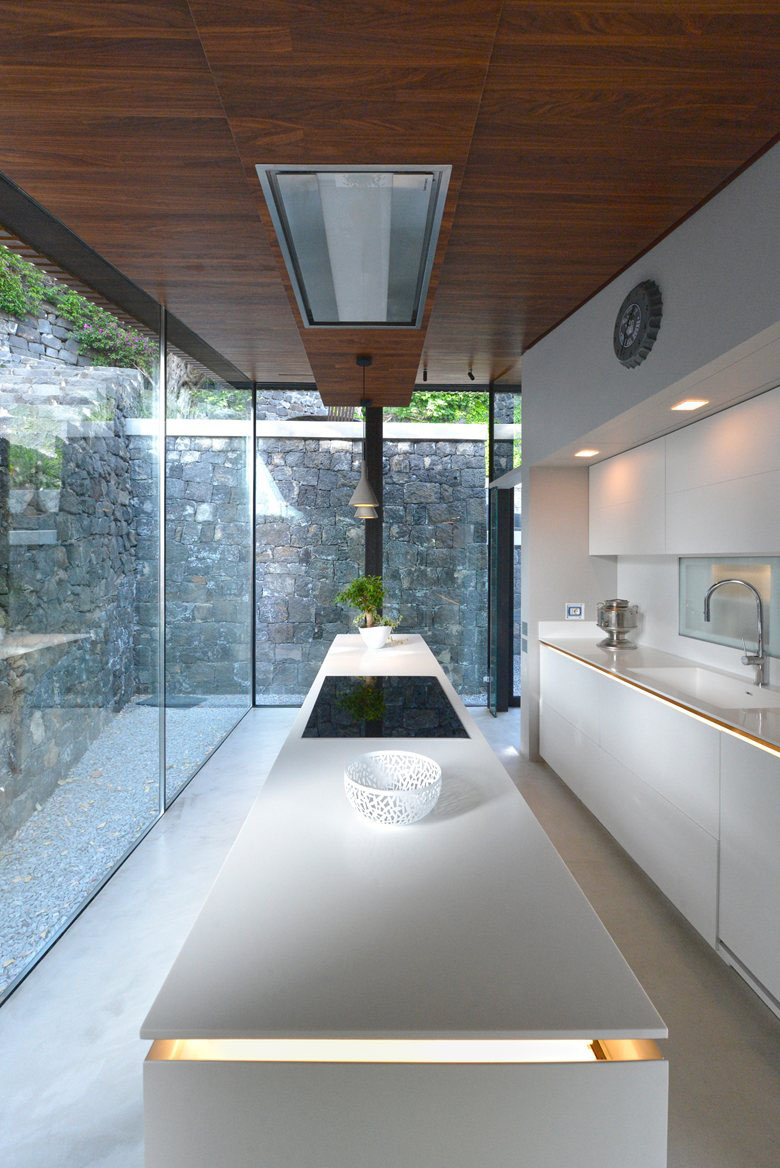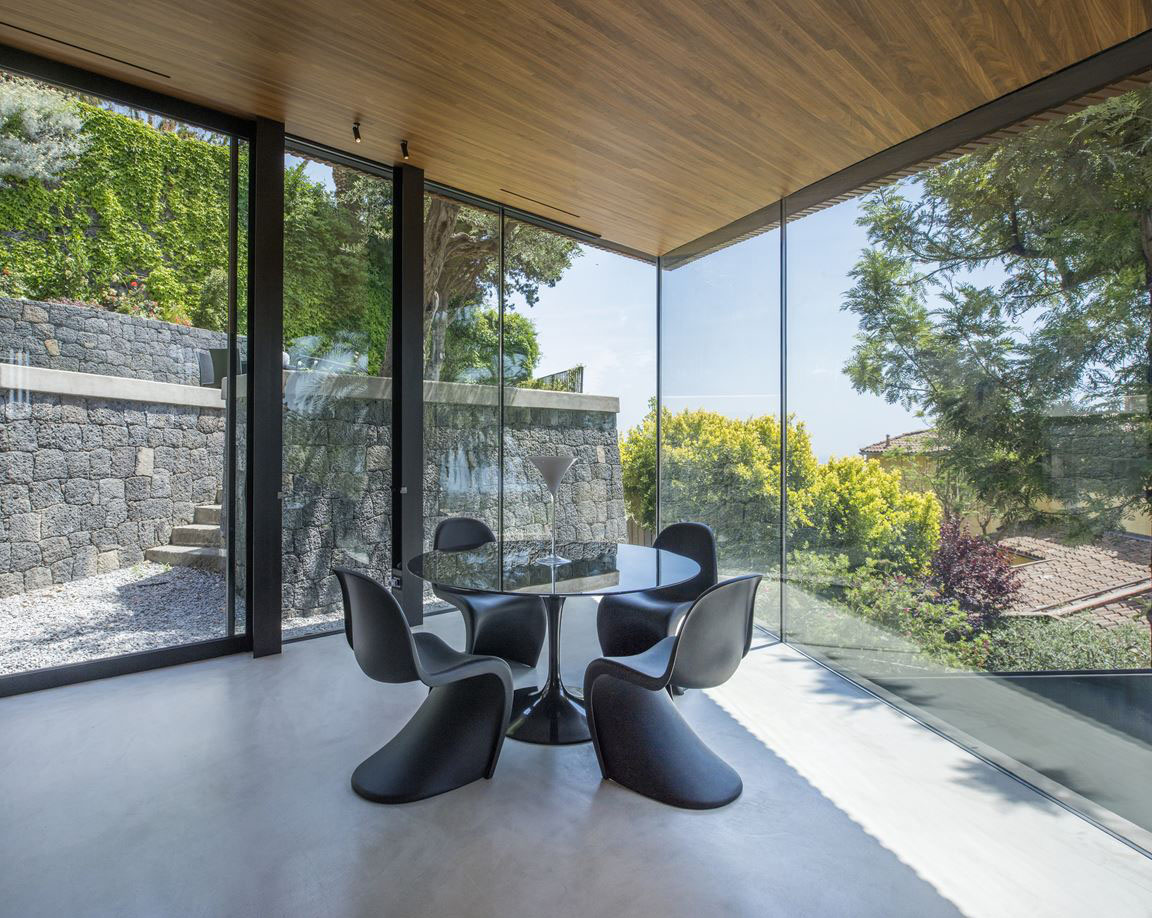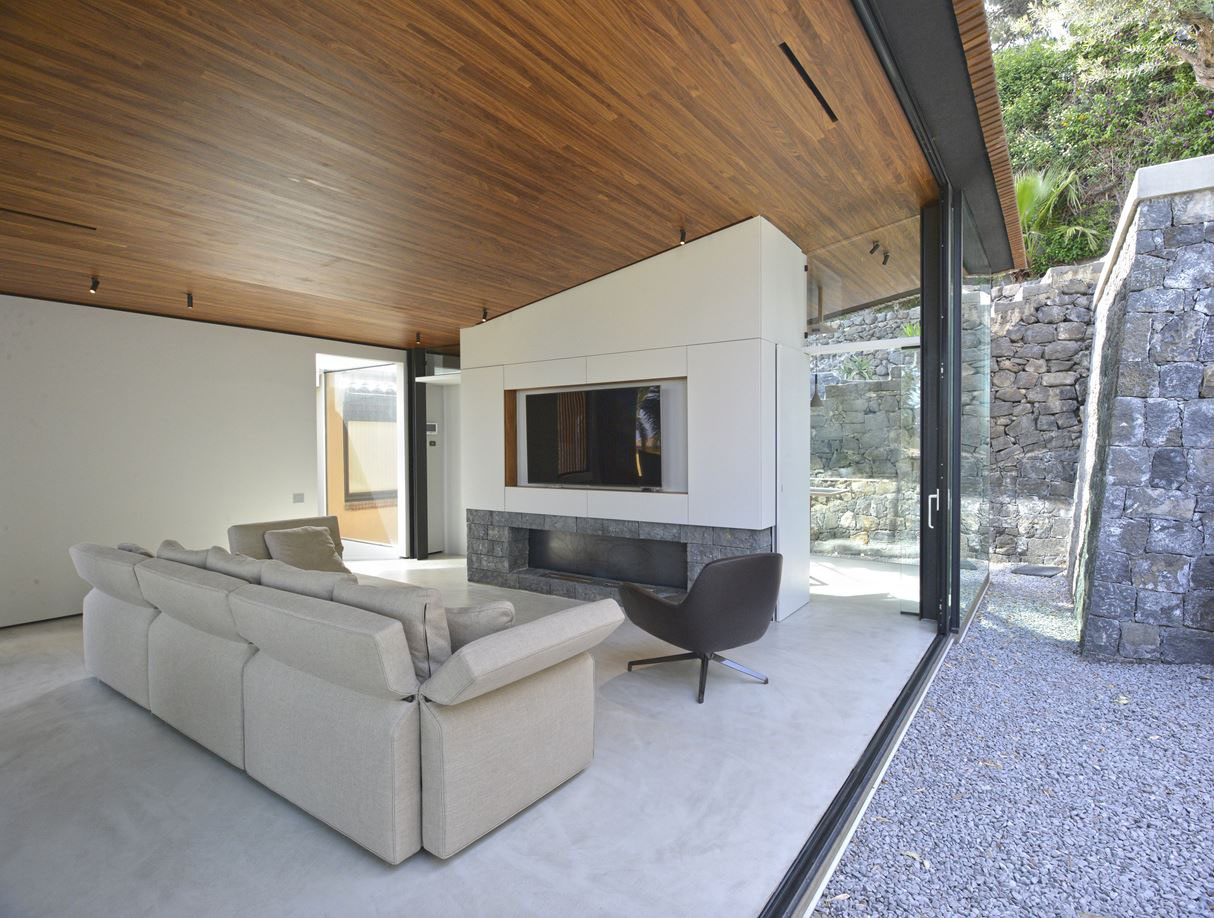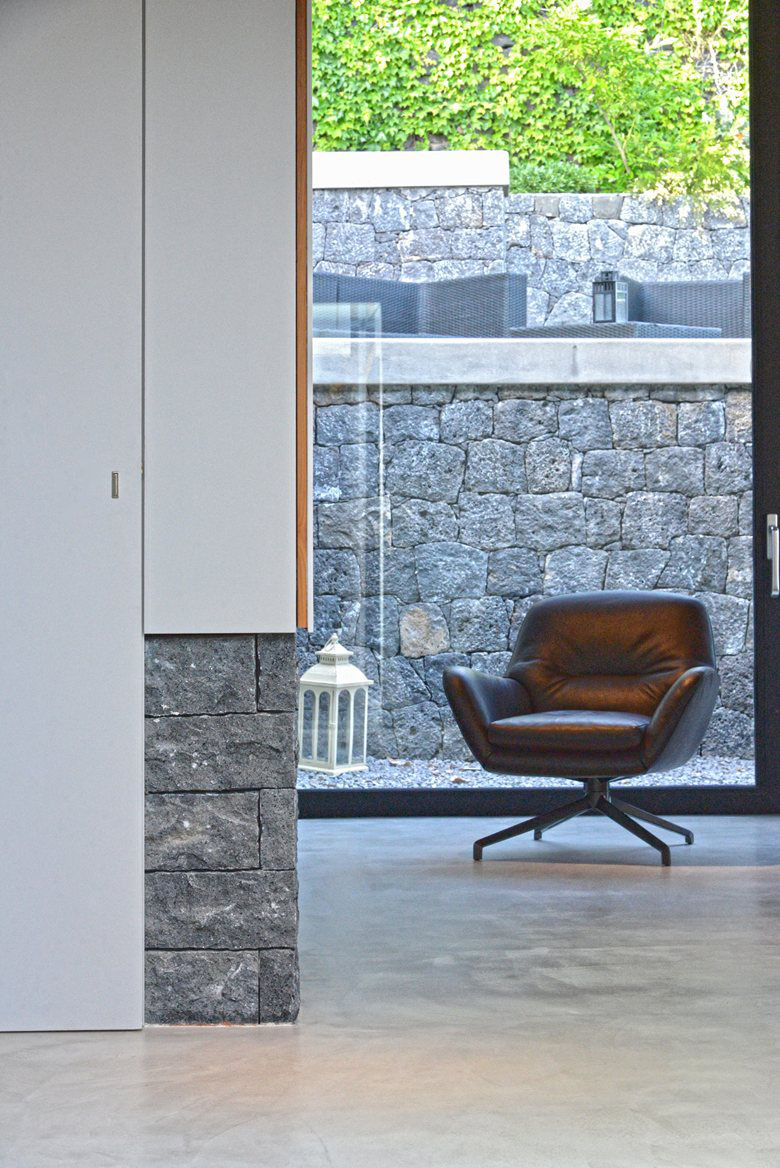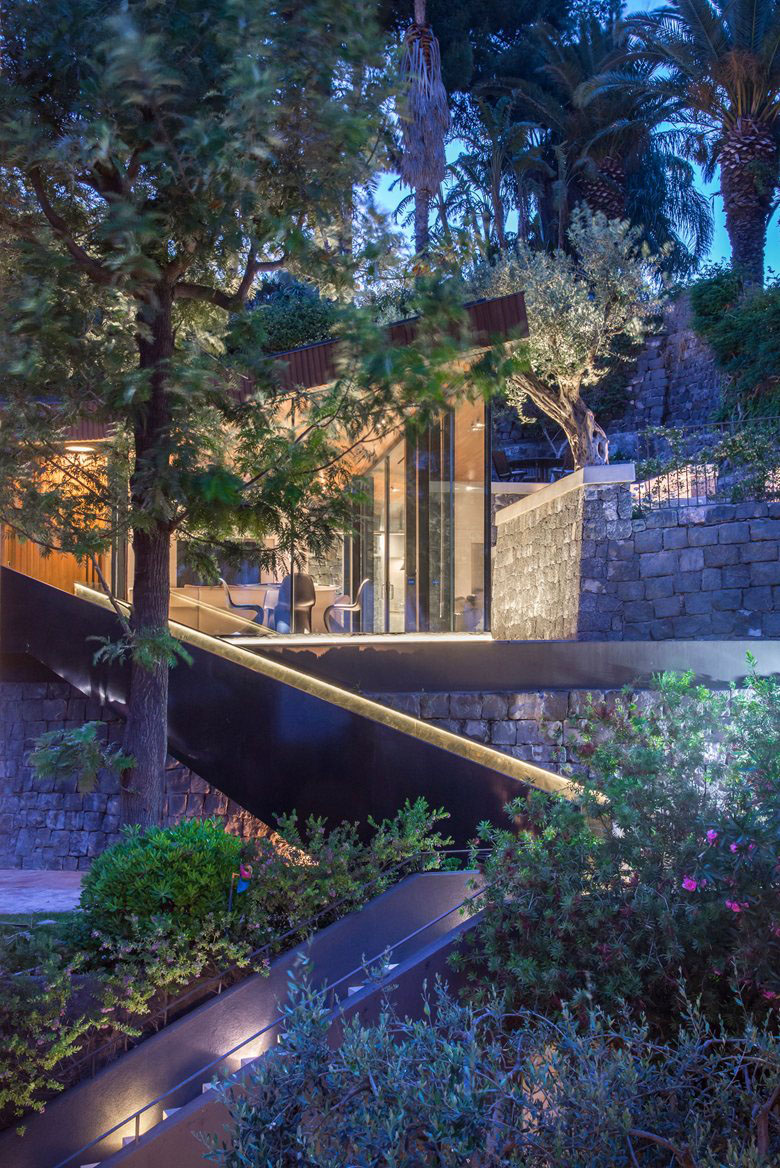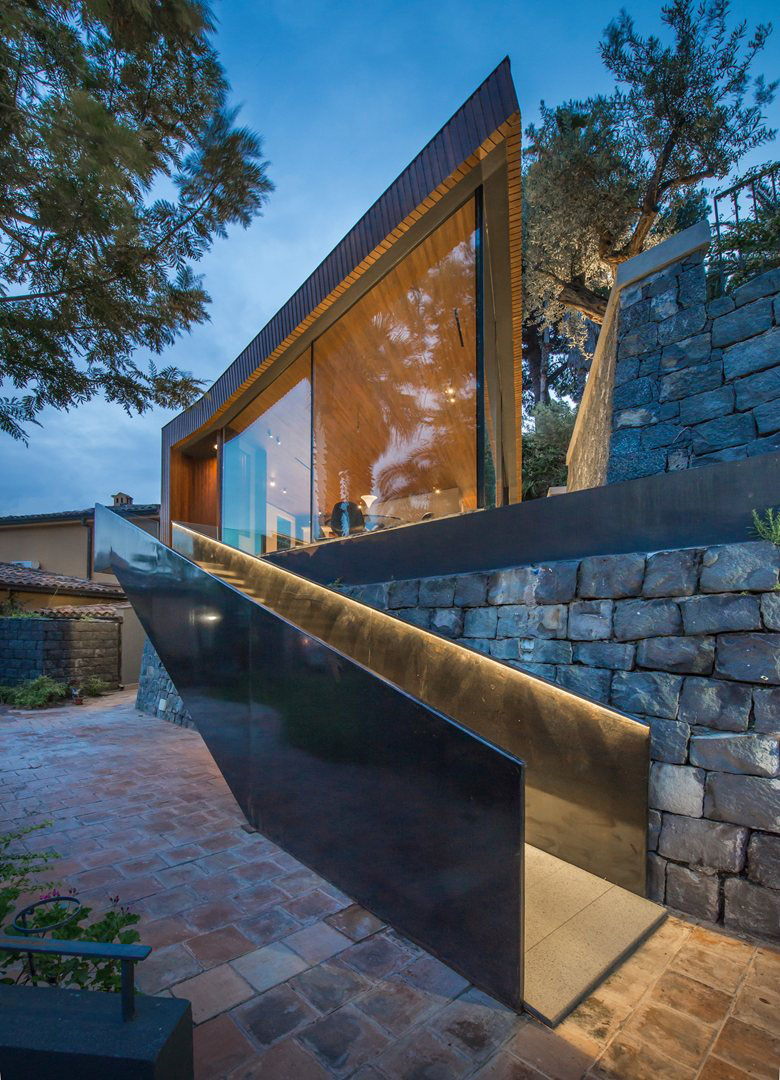 Photography by Fabio Gambina