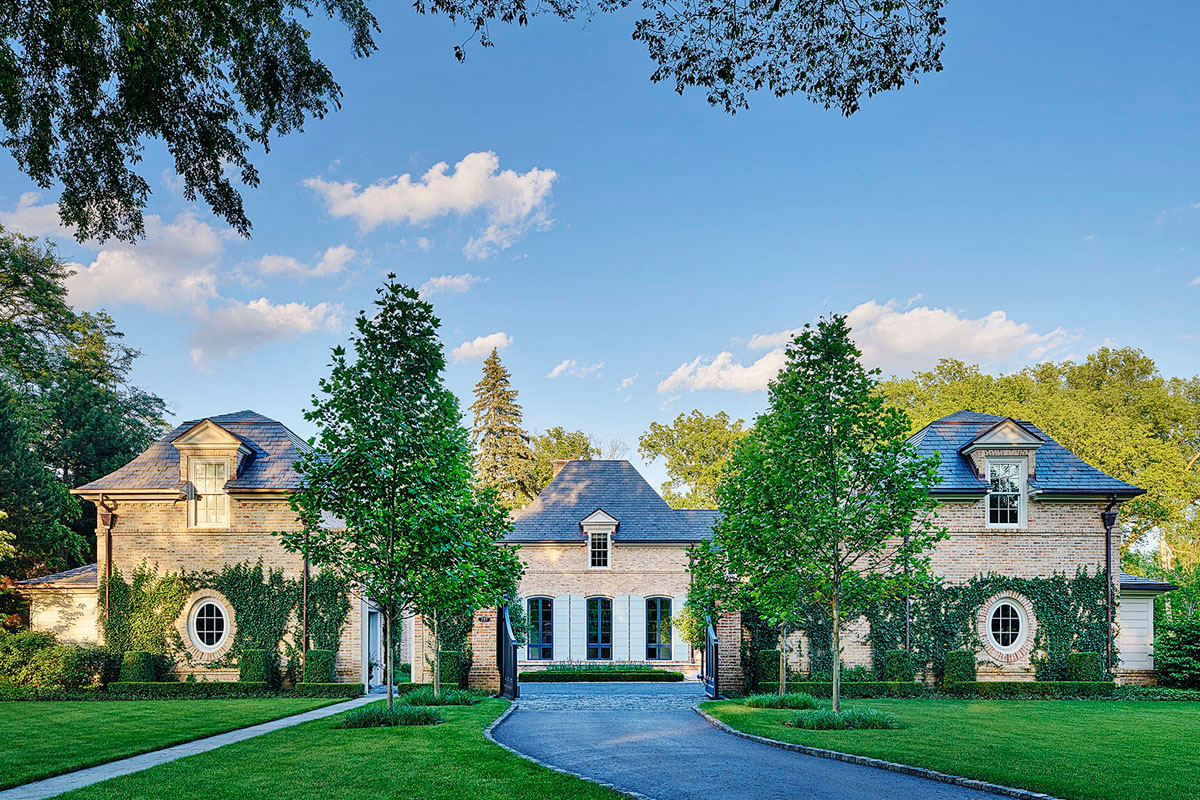 This elegant luxury mansion in Hinsdale, Illinois was inspired by English and French country homes with a touch of European tradition.
Designed by Pursley Dixon Architecture in collaboration with AXB Interiors, Dave Knecht Homes and Craig Bergmann Landscape Design, the home includes a garage on each side and is accessed via a central courtyard.
An elegant entry foyer greets guests with a neutral palette, creamy stone flooring, horizontal wood paneling and a graceful staircase.
The main theme of the interior is a mix of rustic and old with modern and contemporary. The landscape design allows for linking views from the interior rooms to the exterior spaces.