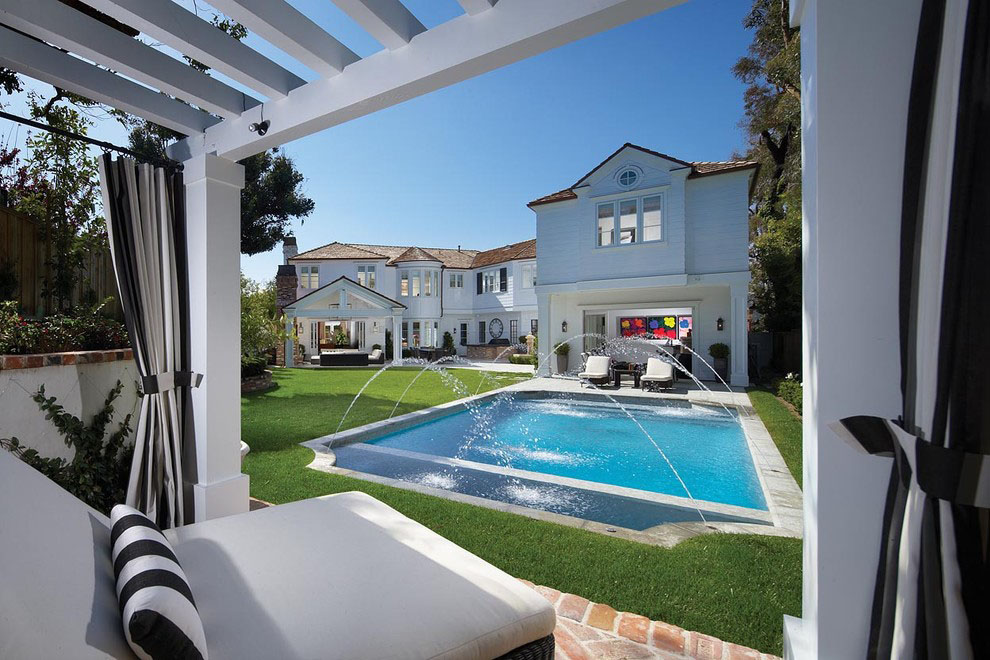 This stunning contemporary residence located at Port Bristol Circle in Newport Beach, California has a U-shaped layout with most rooms enjoying view of the impressive garden with swimming pool. There is a seamless flow from indoor living to outdoor living.
Built by Patterson Custom Homes, the exterior classic architecture with white façade has a traditional east coastal look.
The interior of this dream house showcases fine craftsmanship and bespoke elements. The decor uses white as a unifying color, and is a blend of traditional style and contemporary Hollywood glamor.
The dramatic conservatory-inspired foyer is dominated by a grand curving staircase and checkered floor made of pillowed tiles.