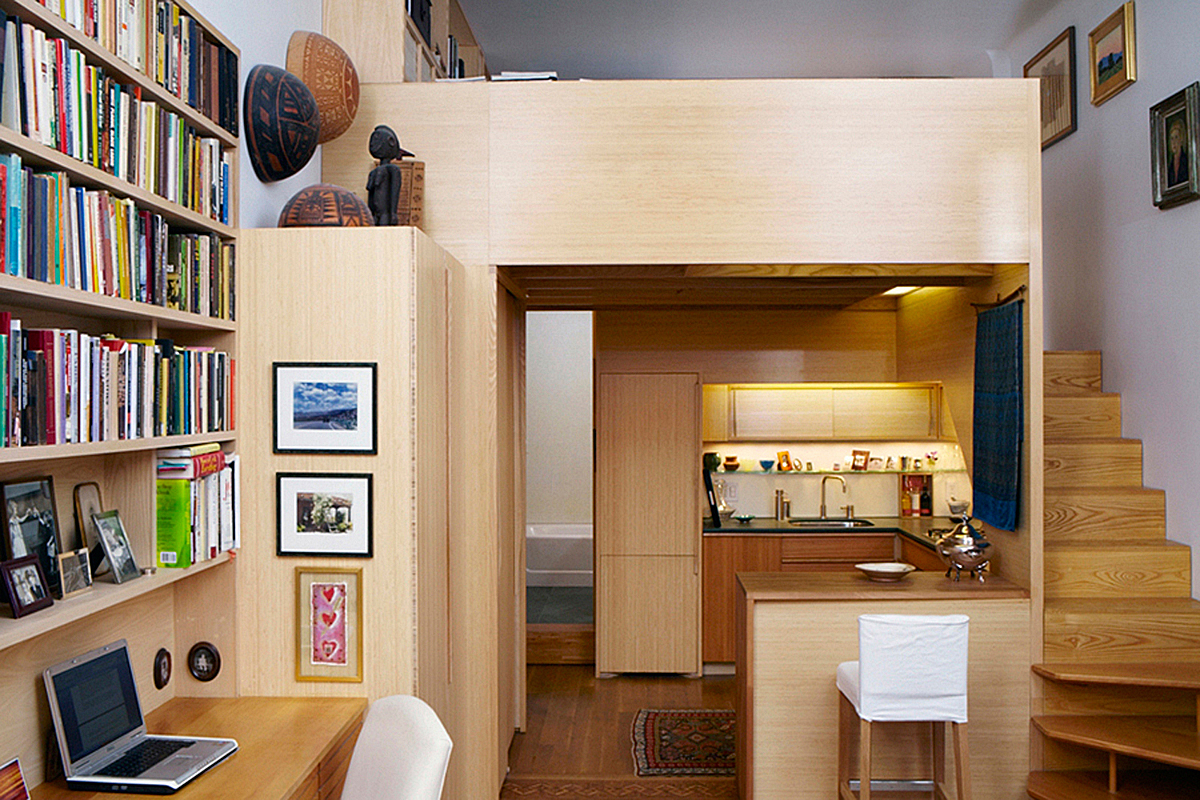 New York City, NY – A tiny 240 square foot brownstone studio apartment on Manhattan's Upper West Side was renovated to maximize the functionality of its tiny space.
Architect Tim Seggerman was responsible for the renovation project.
Inspired by mid-century furniture designer George Nakashima, a variety of woods including cypress and bamboo for the cabinets, ash and beech for the staircase, and quartered white oak for the floors were used.
In the upstairs sleeping loft, a crawl-in library with a maple ceiling was created. The kitchen cabinetry and bedroom shelving seamlessly blend together creating a clean design which makes the small apartment appear spacious.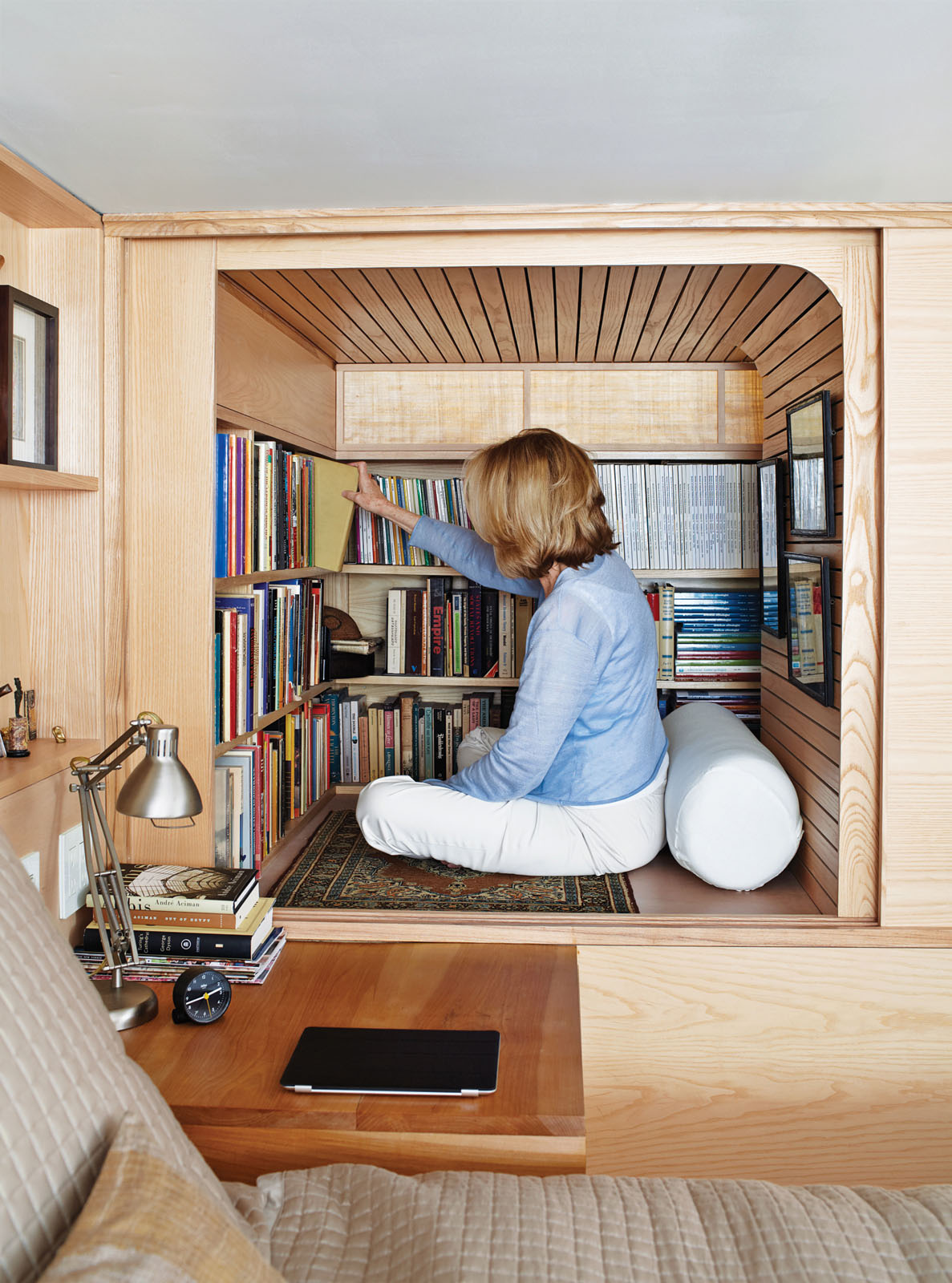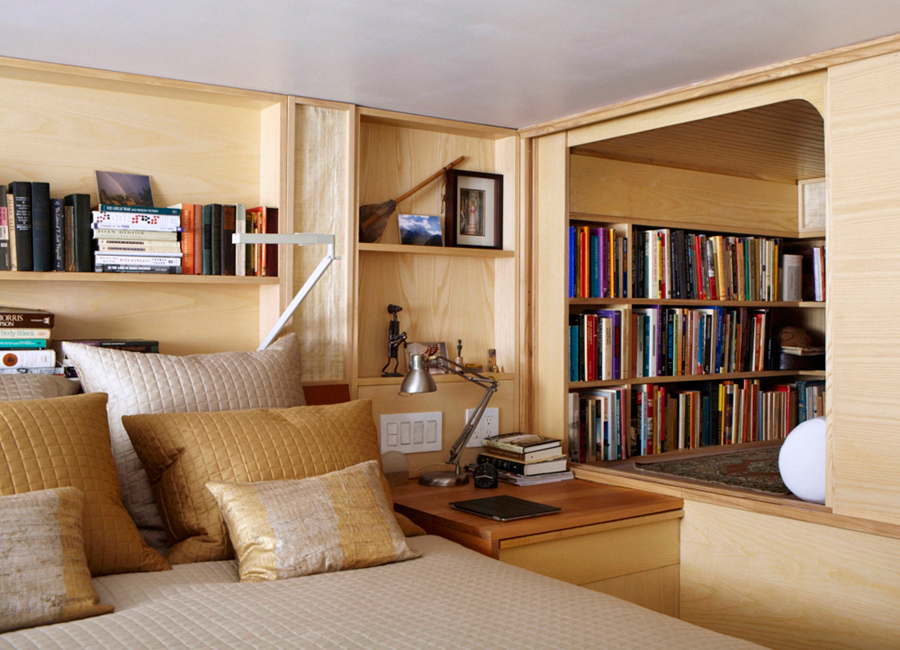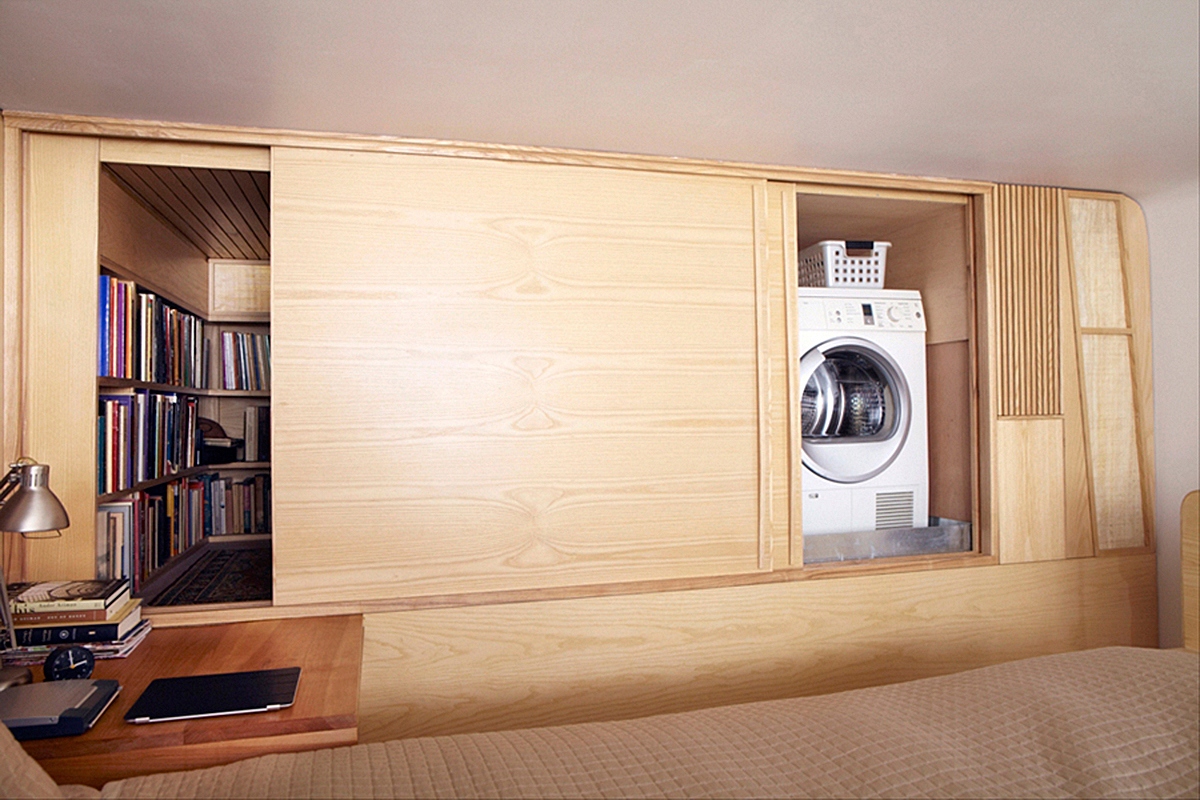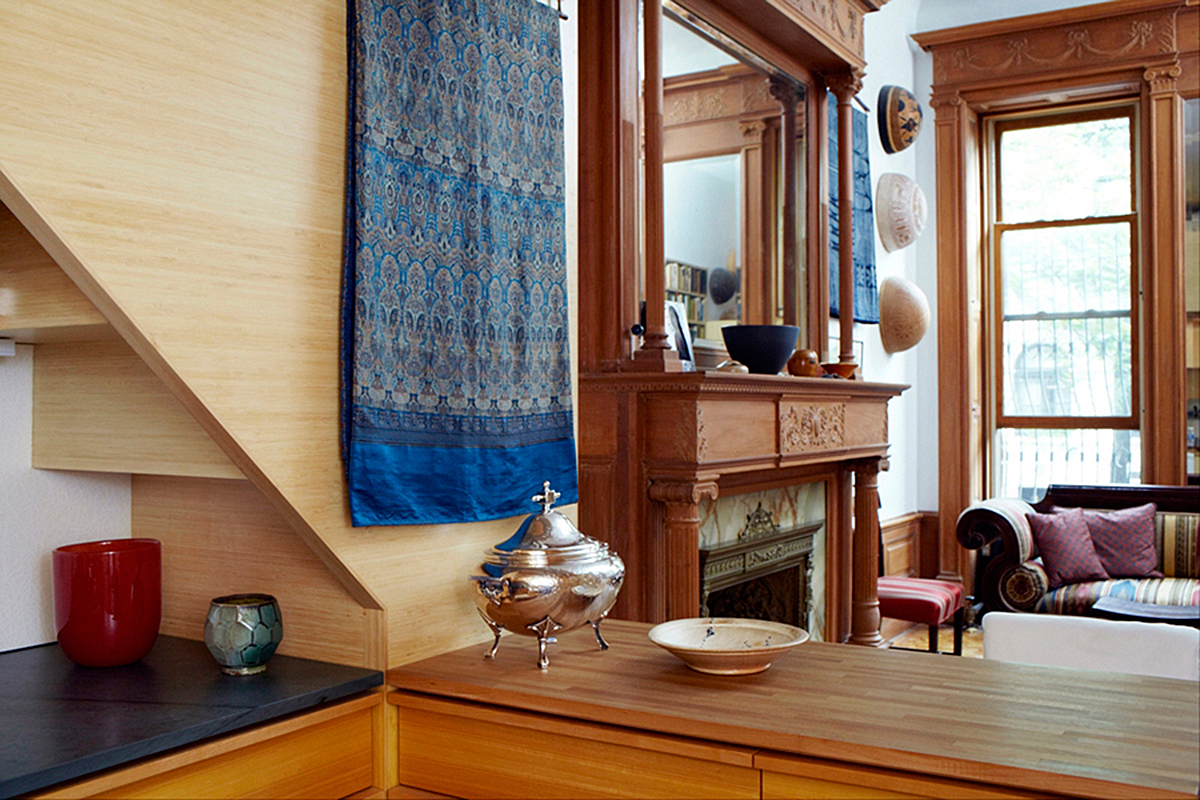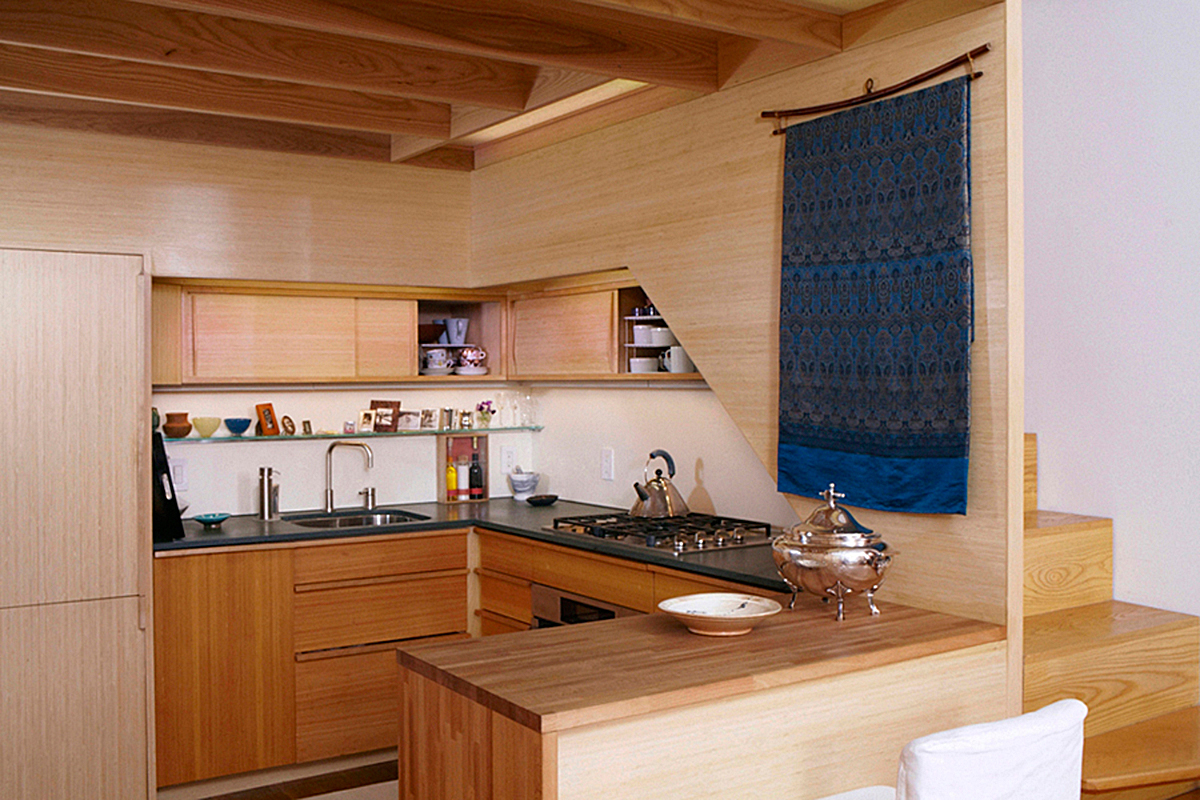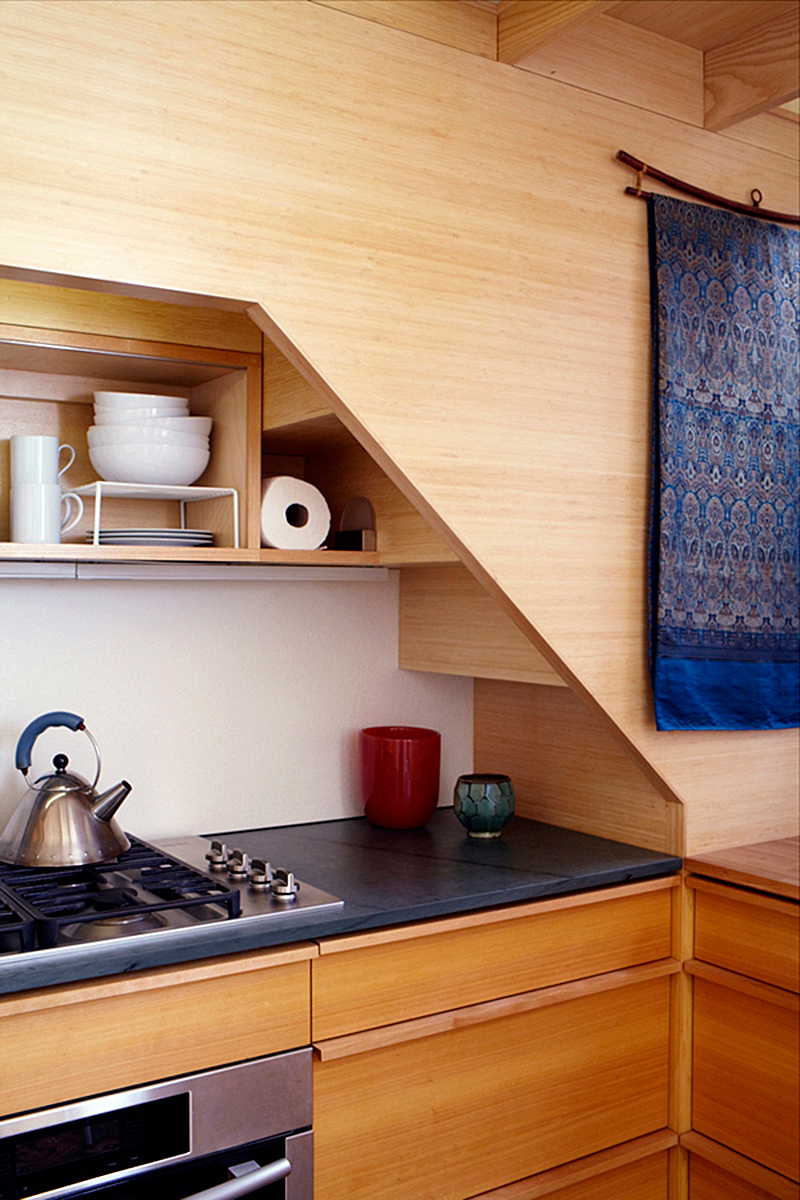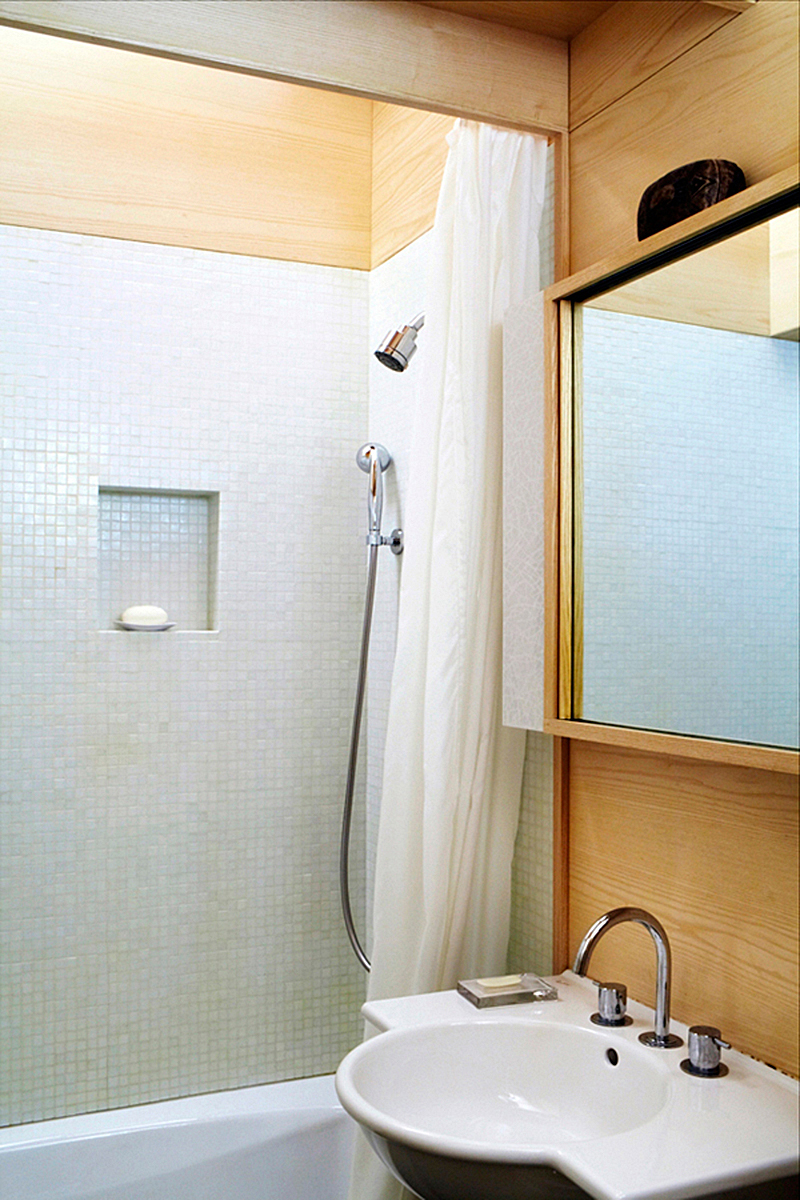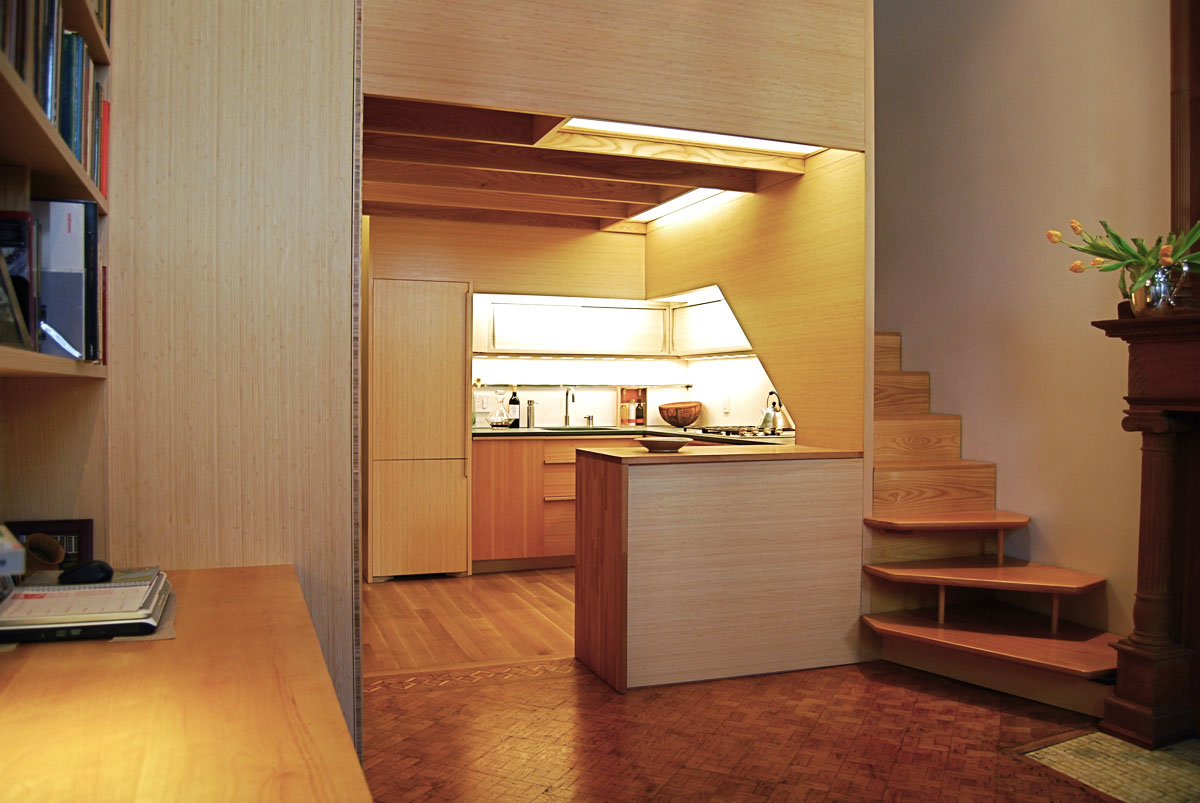 Via: Dwell