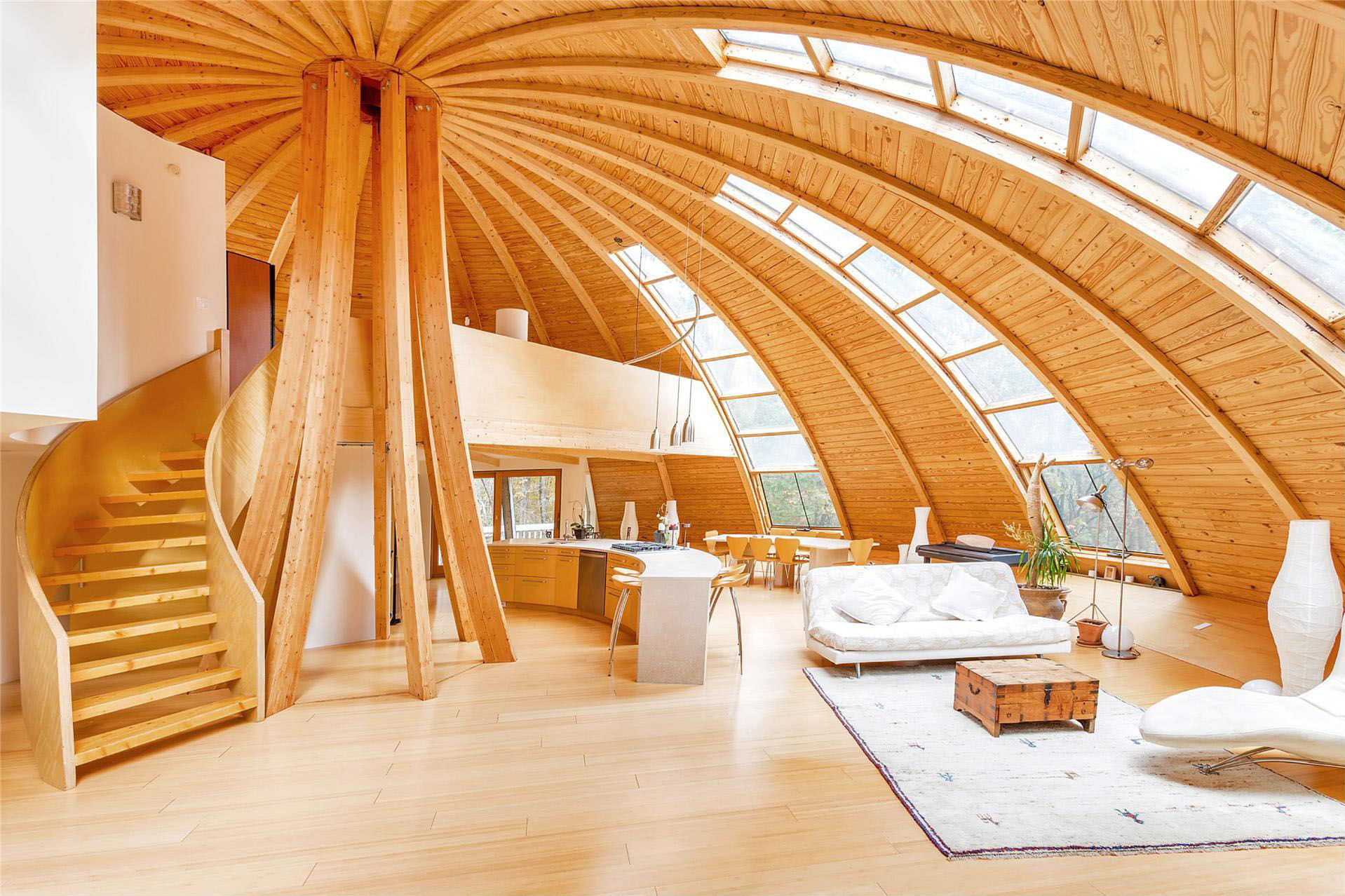 This beautifully crafted modern Wooden Dome House shaped like a flying saucer is situated in the middle of 28 acres of forest at 116 Canaan Road in New Paltz, New York. The unique eco-friendly home can be rotated by a remote control utilizing Passive Solar Energy.
The two-level home has 2,300 sq. ft. of living space with 3 bedrooms and 2.5 bathrooms, and is surrounded by a 40 foot curved cedar deck for lounging and entertaining in a quiet setting.
Organic materials such as cedar, bamboo and limestone are used to construct the home. Massive curved windows and an open, wall-free floor plan create an airy flow within the structure.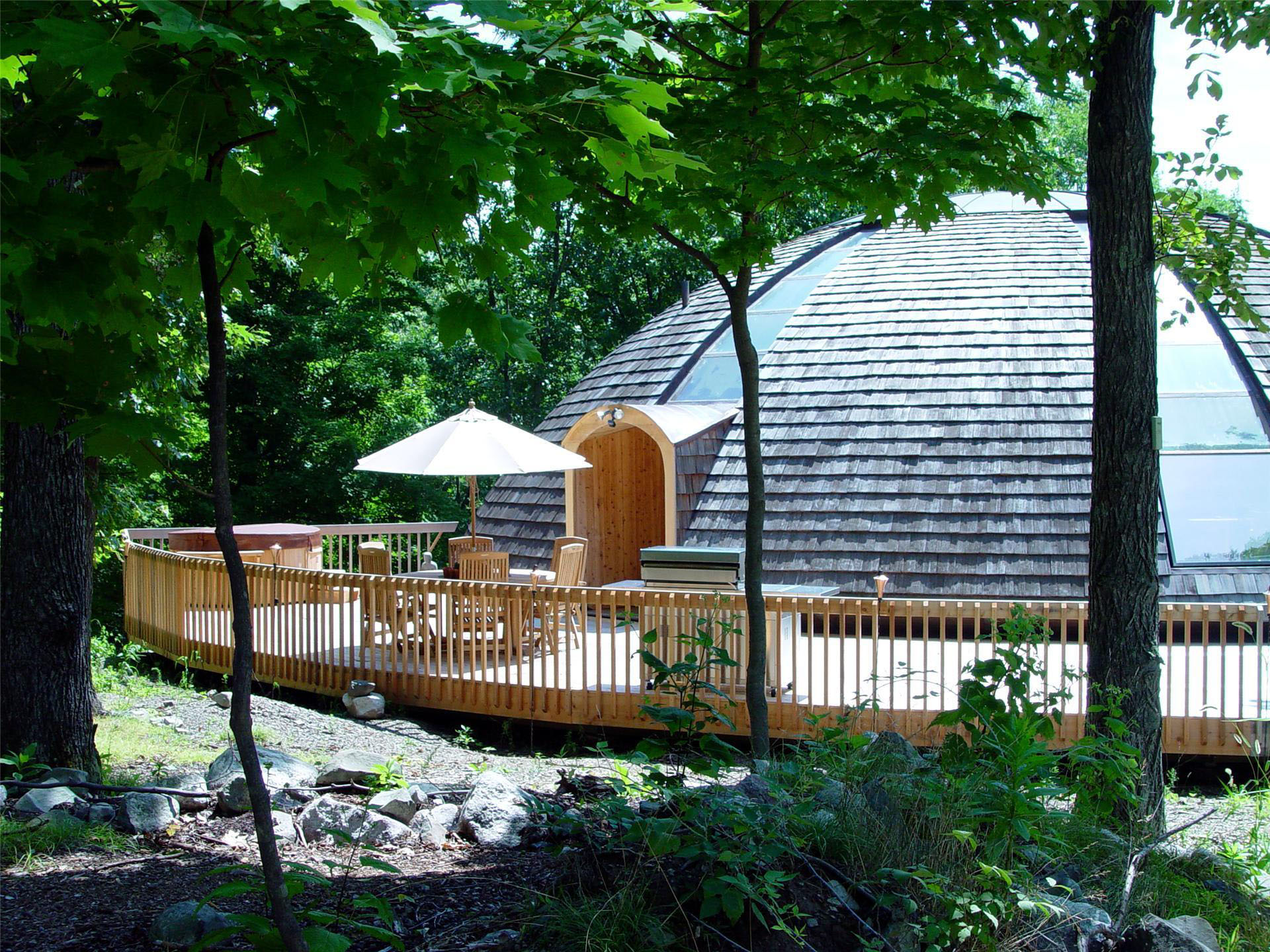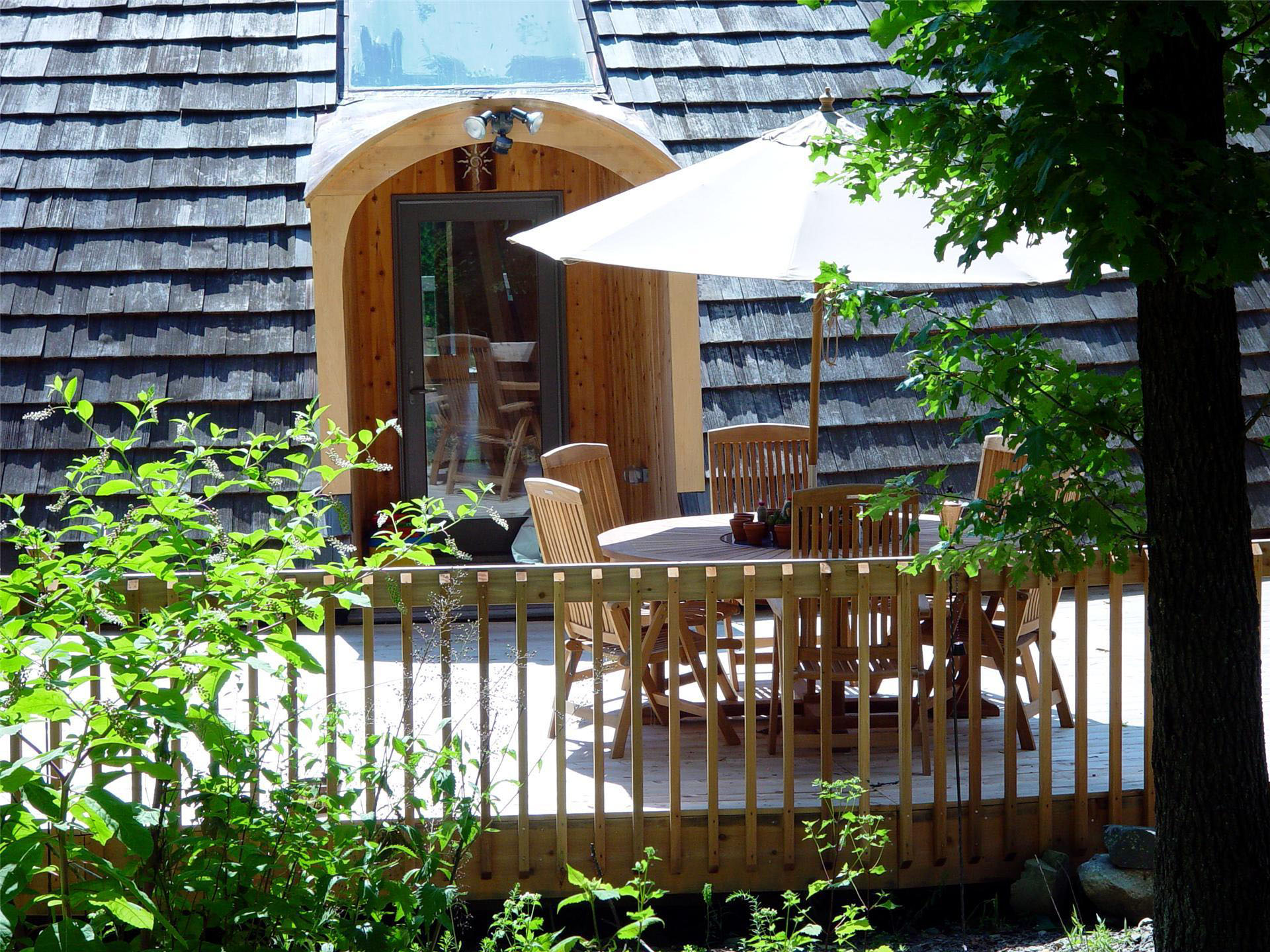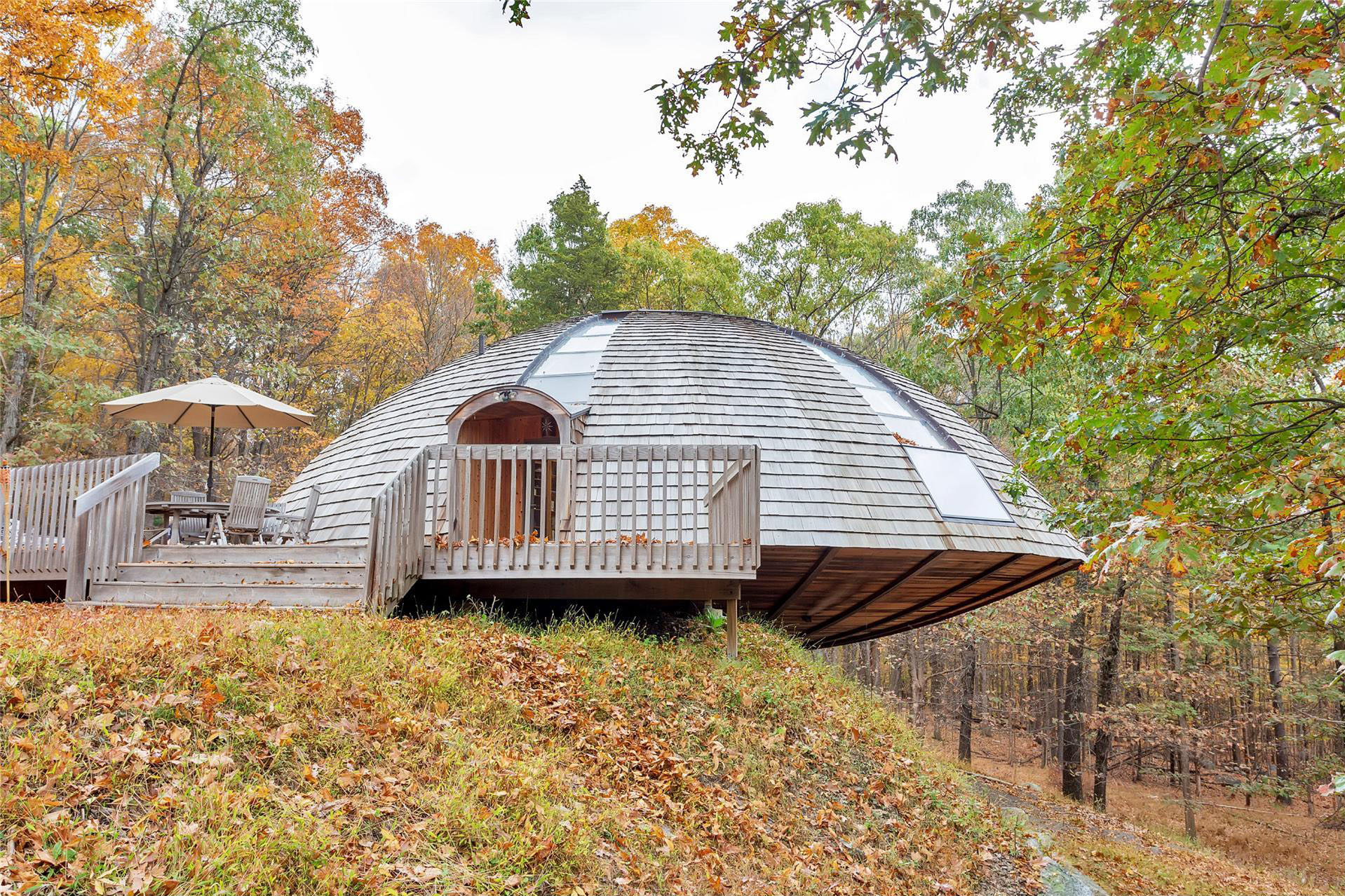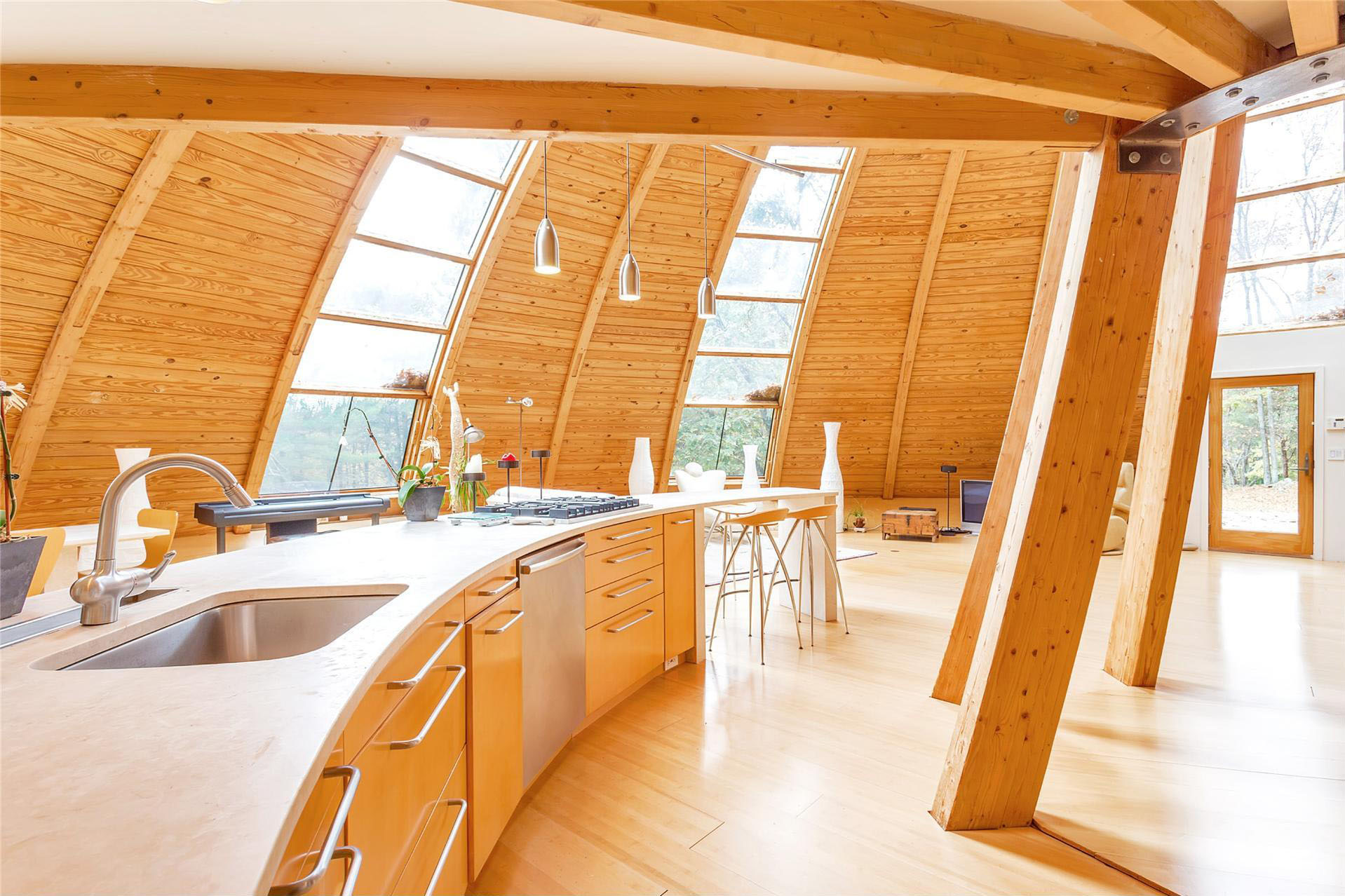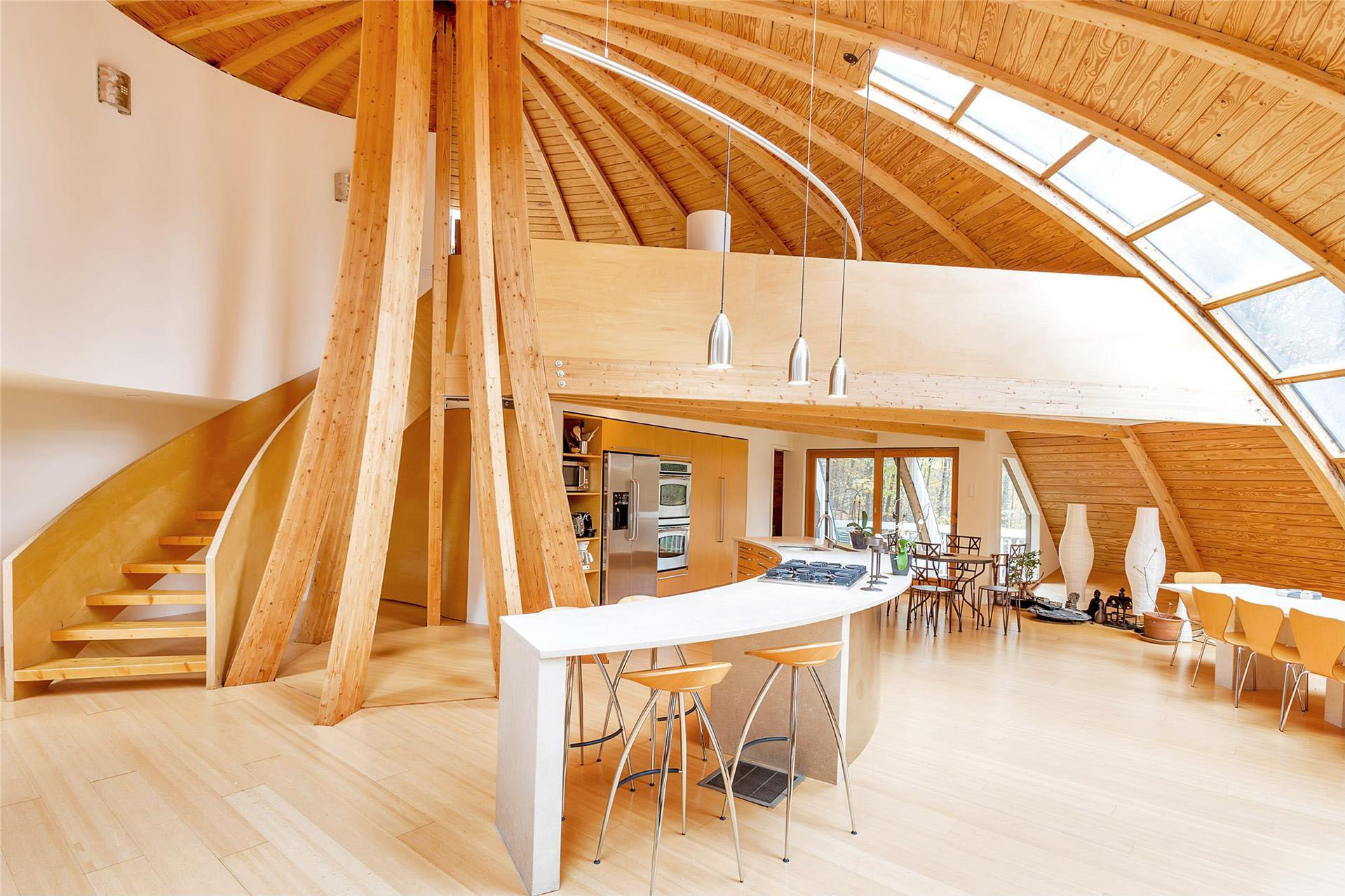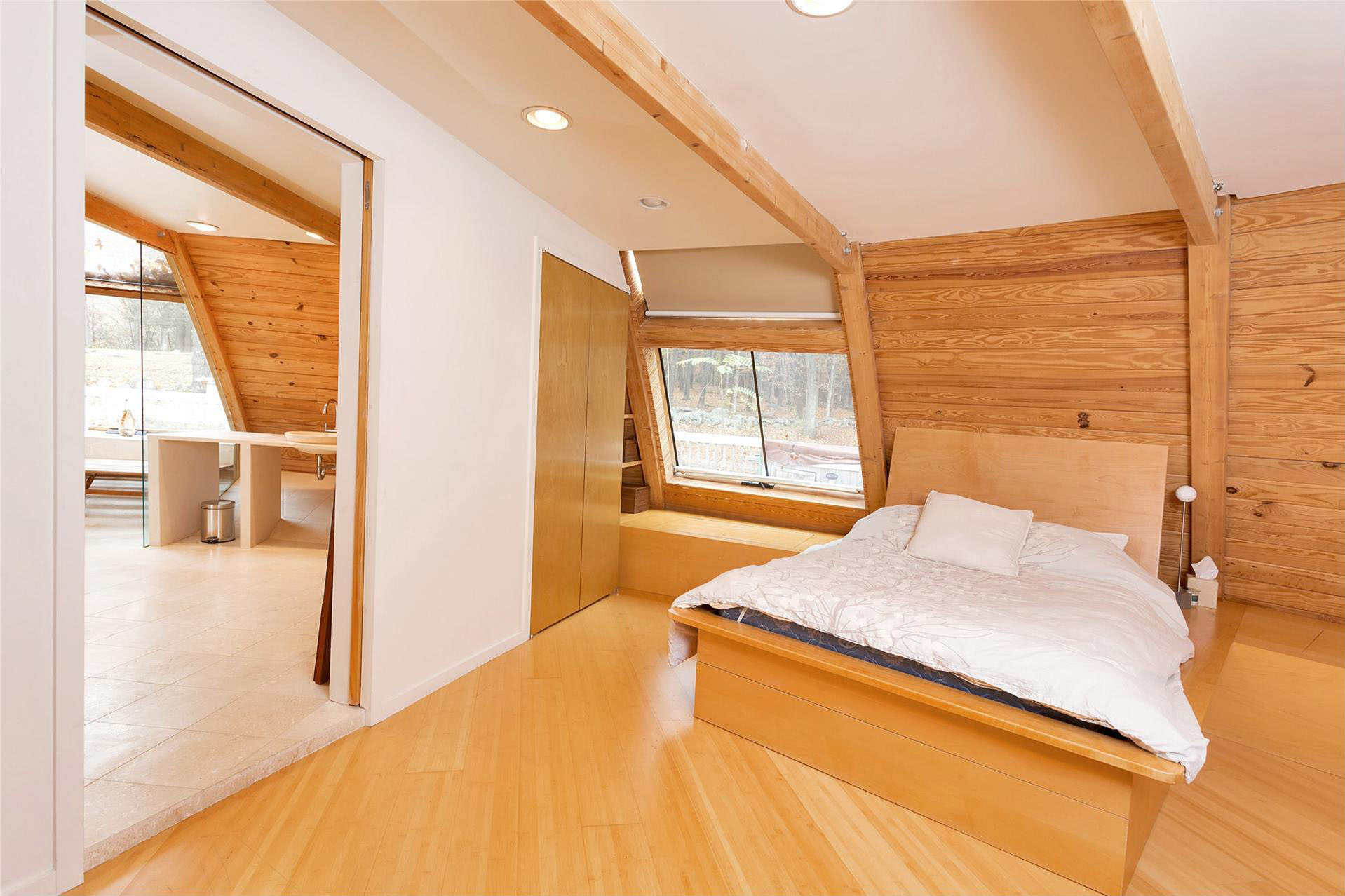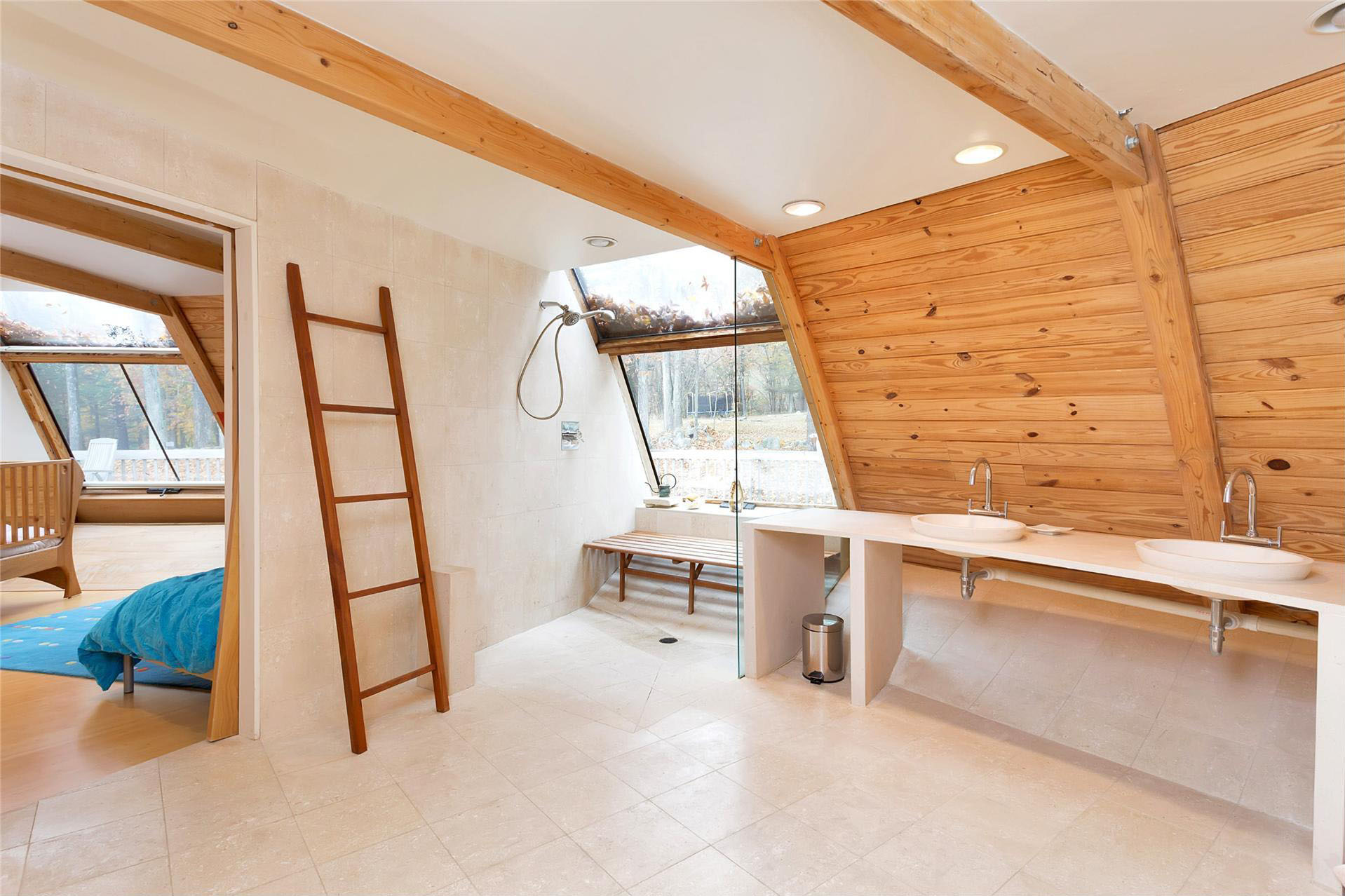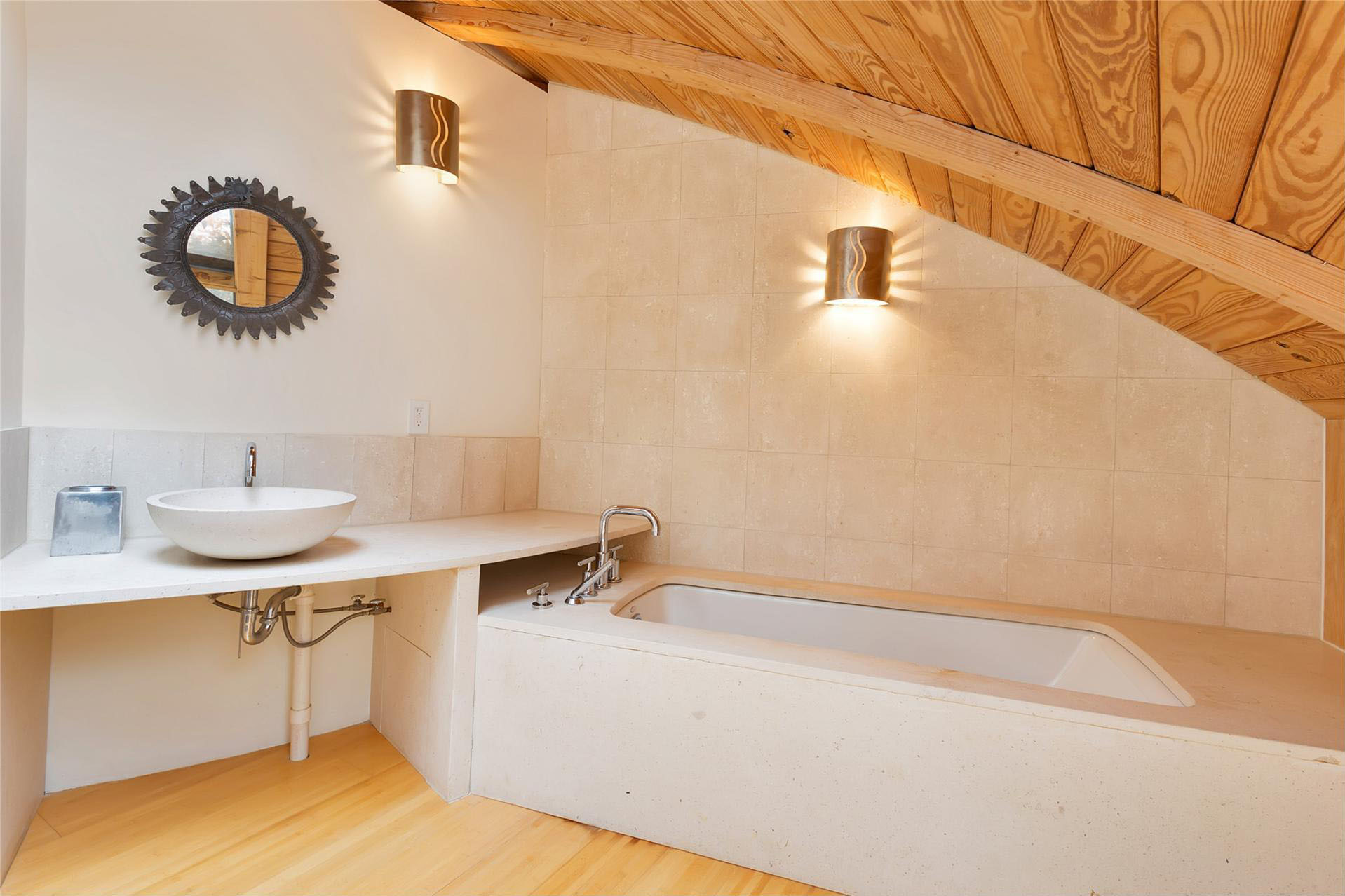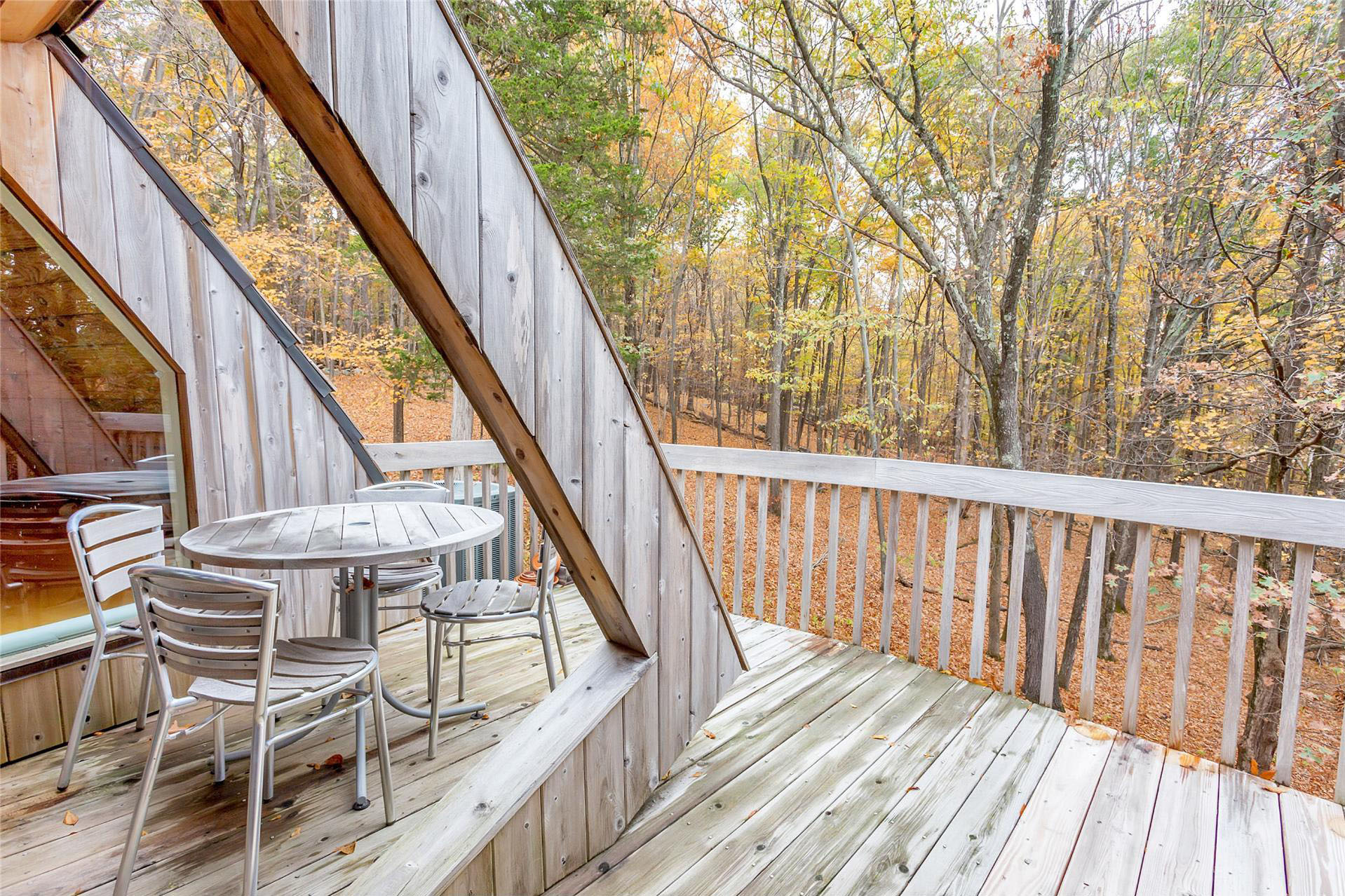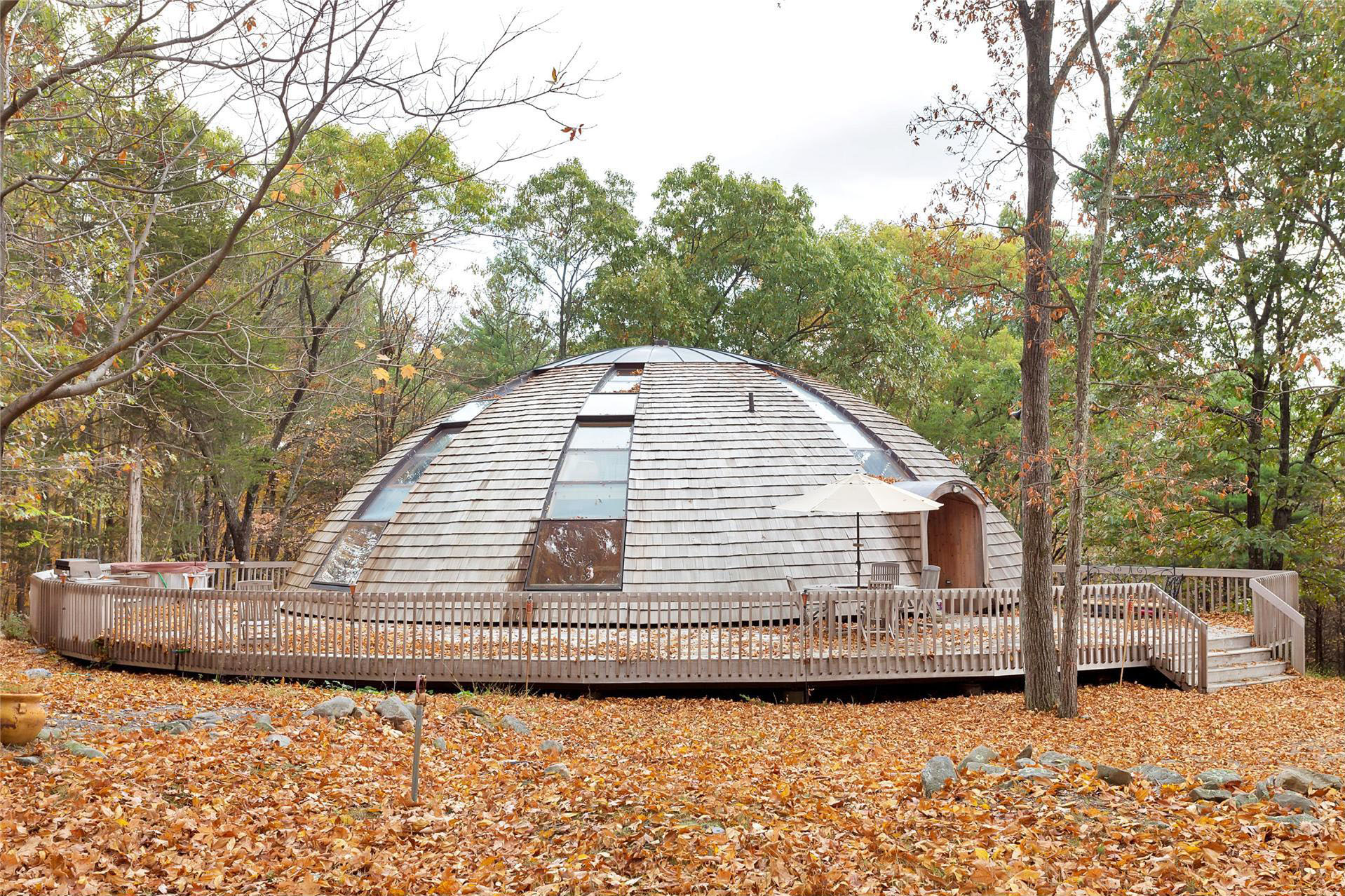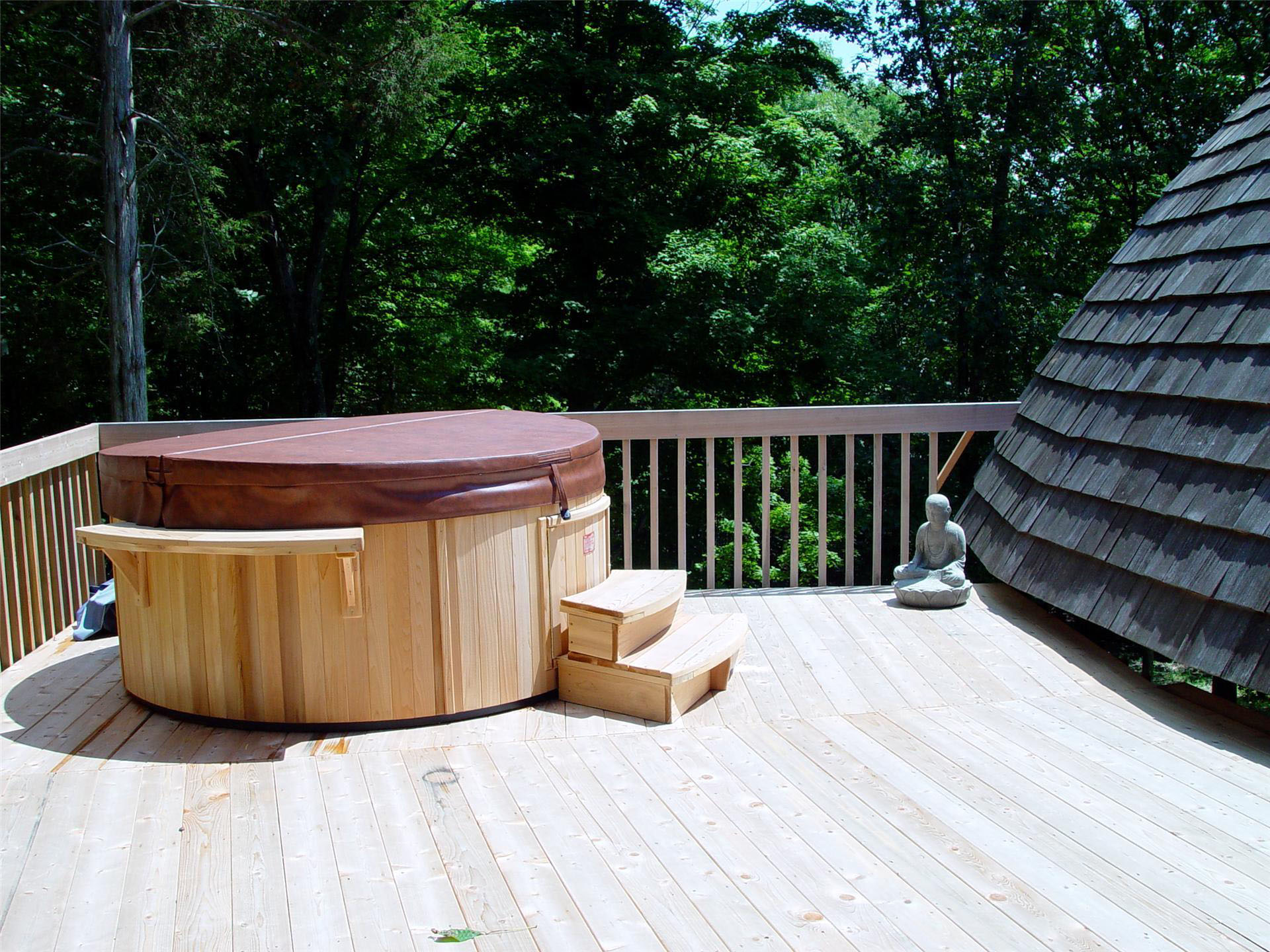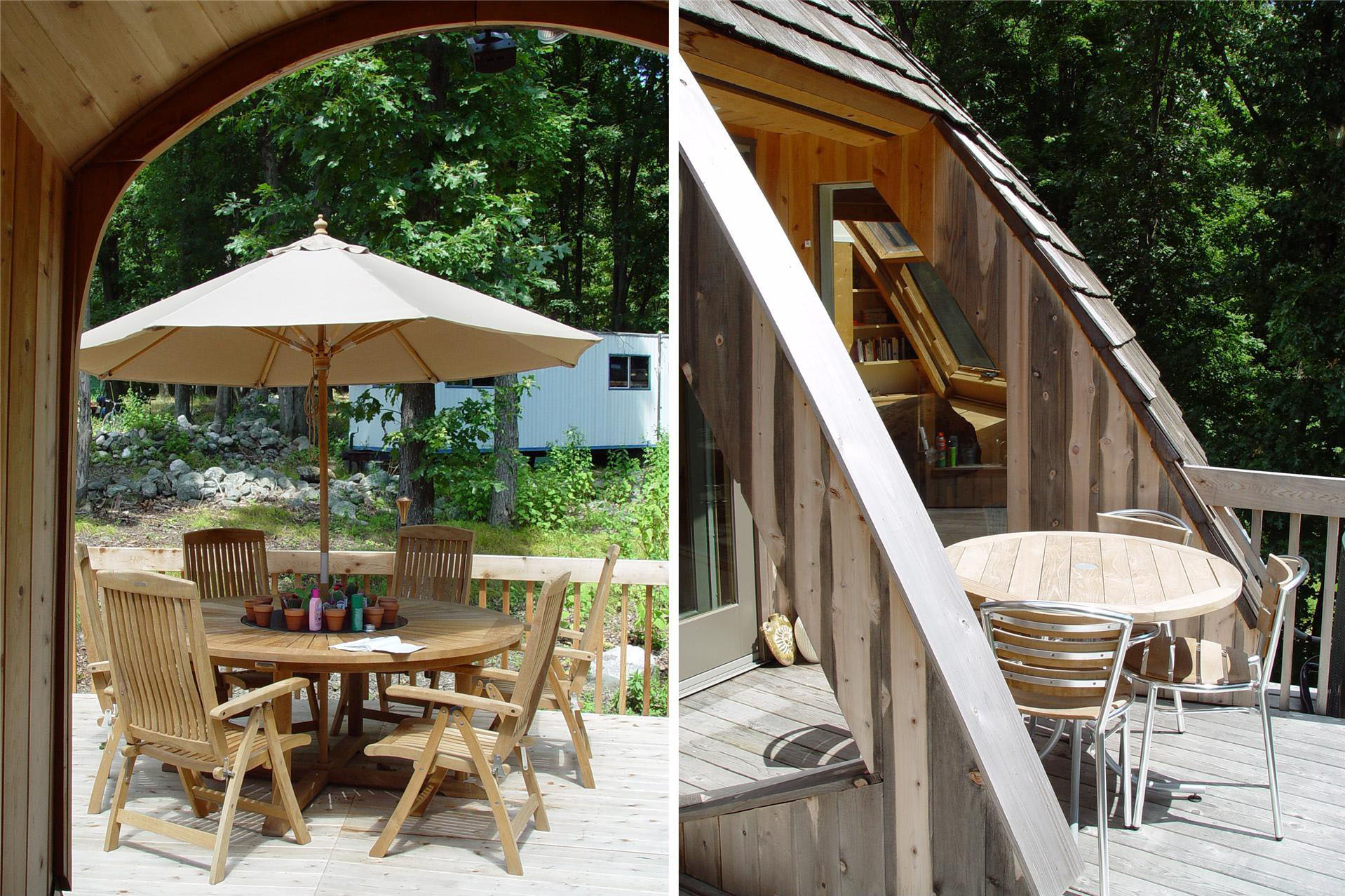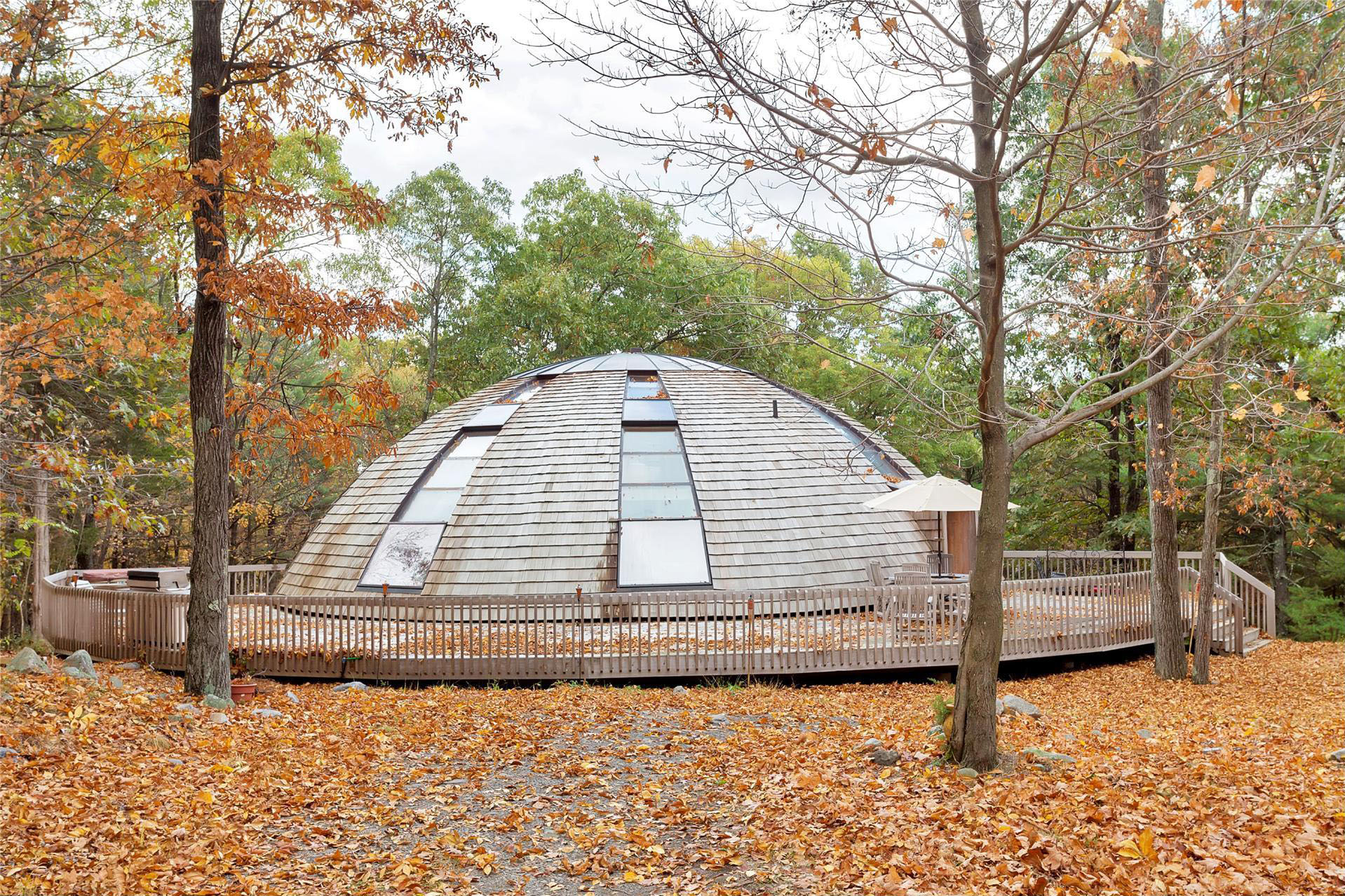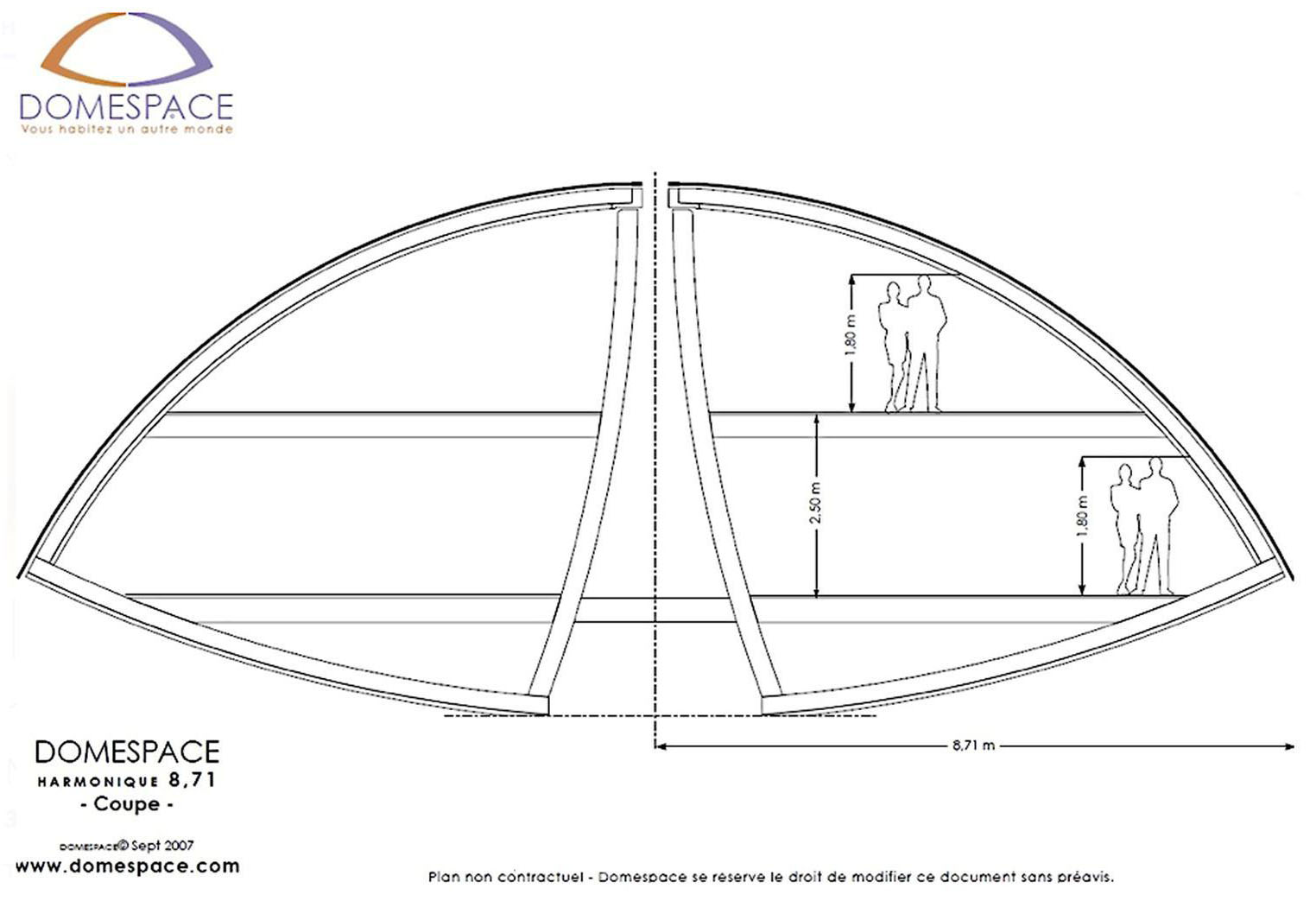 Via: Elliman