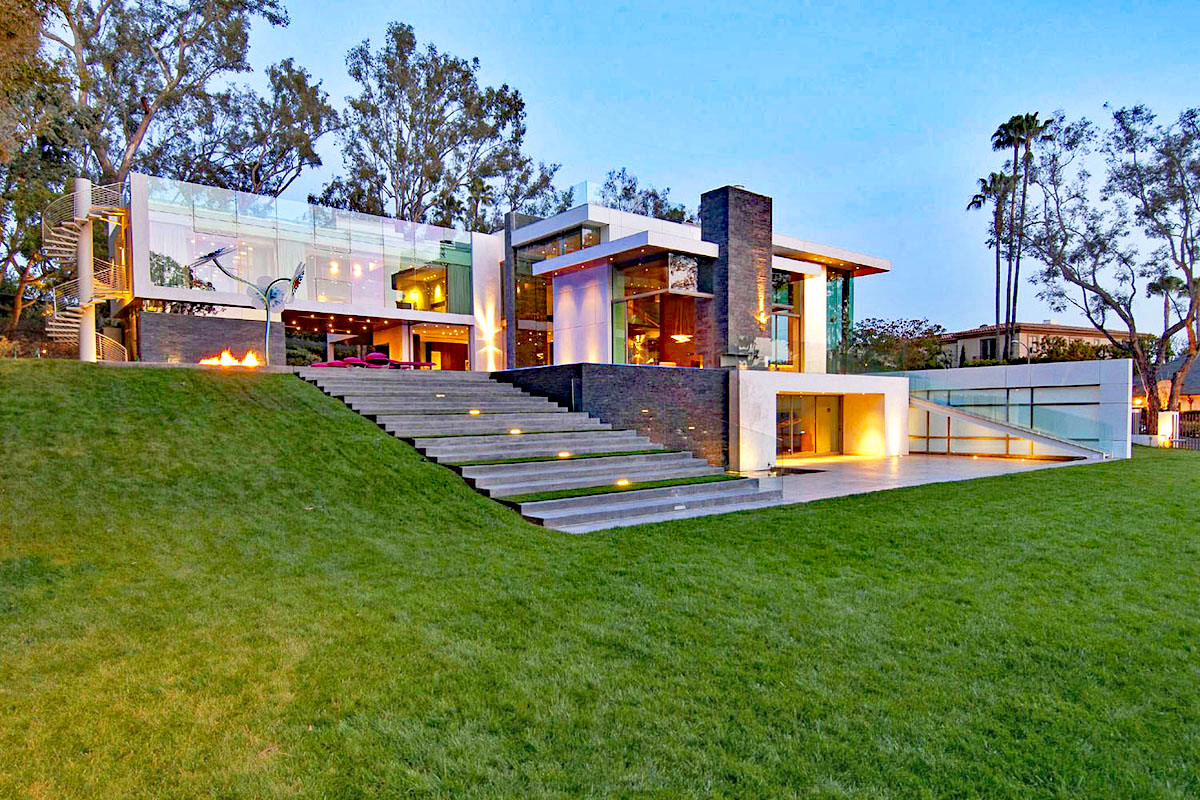 Los Angeles, California – Summit House located in Beverly Hills is a modern luxury home that uses extensive solar power and passive-solar design elements.
Designed by Whipple Russell Architects, the modern house is a smart home with computer controlled shades and entertainment system. 
There is a bowling alley on the lower level featuring an underwater view into the pool via custom windows.