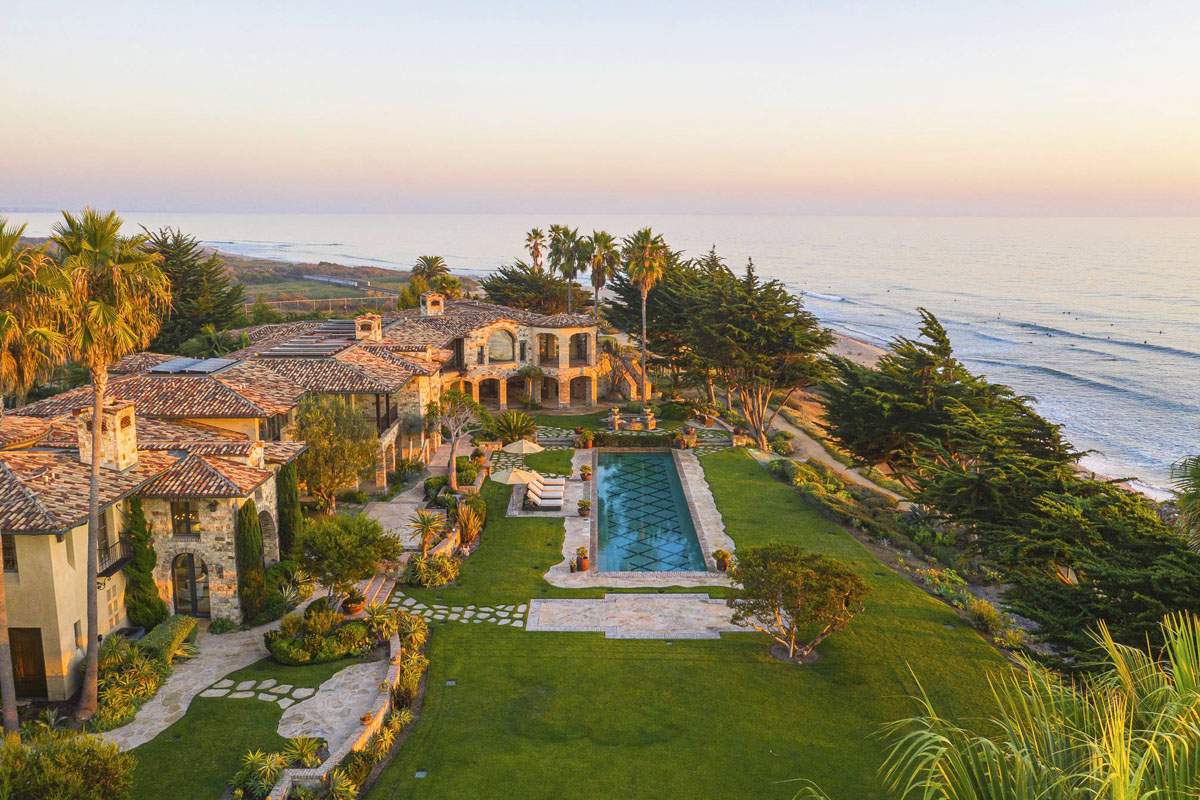 Casa San Mateo, a Tuscan style stone house in San Clemente, California is an architecturally stunning oceanside paradise beyond the gates of Cotton Point Estates with a private beach.
Designed by architect James Glover, the use of stone, thickened walls, arched openings and handmade roof tiles creates a level of authenticity and rustic charm.
The Mediterranean inspired property has 13,000 sq. ft. of living space, courtyard with water features, terraces, mature gardens and a 55-foot dramatic swimming pool that lie just above the Pacific Ocean.
The interior features reclaimed wood ceiling beams, large arched windows, vaulted ceilings and original wide plank oak flooring.