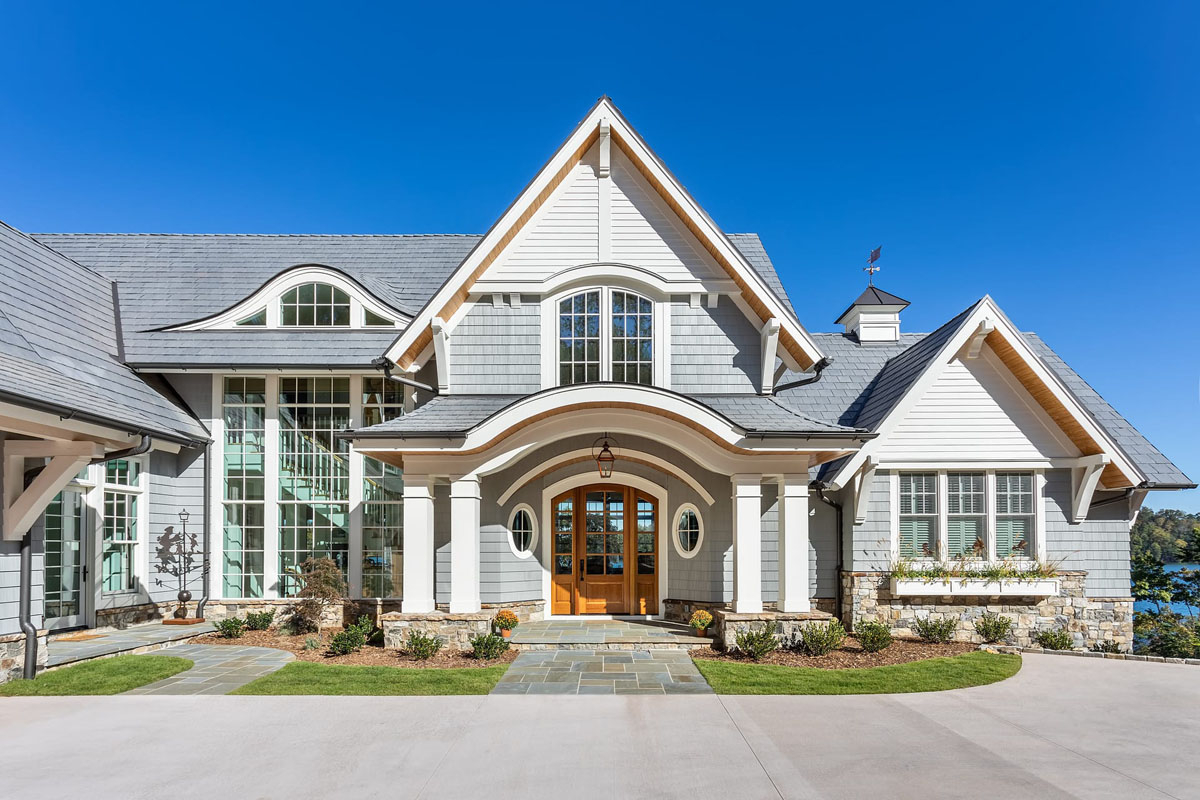 The Cliffs at Keowee Falls in Lake Keowee, South Carolina is a contemporary dream home with country cottage aesthetic.
Designed by MHK Architecture & Planning and built by Ridgeline Construction Group, the lakeside cottage has a coastal feel with fine craftsmanship.
The exterior features a combination of stone and shingles. The elegant interior features large windows including a double height arched window in the living room with breathtaking view of the lake.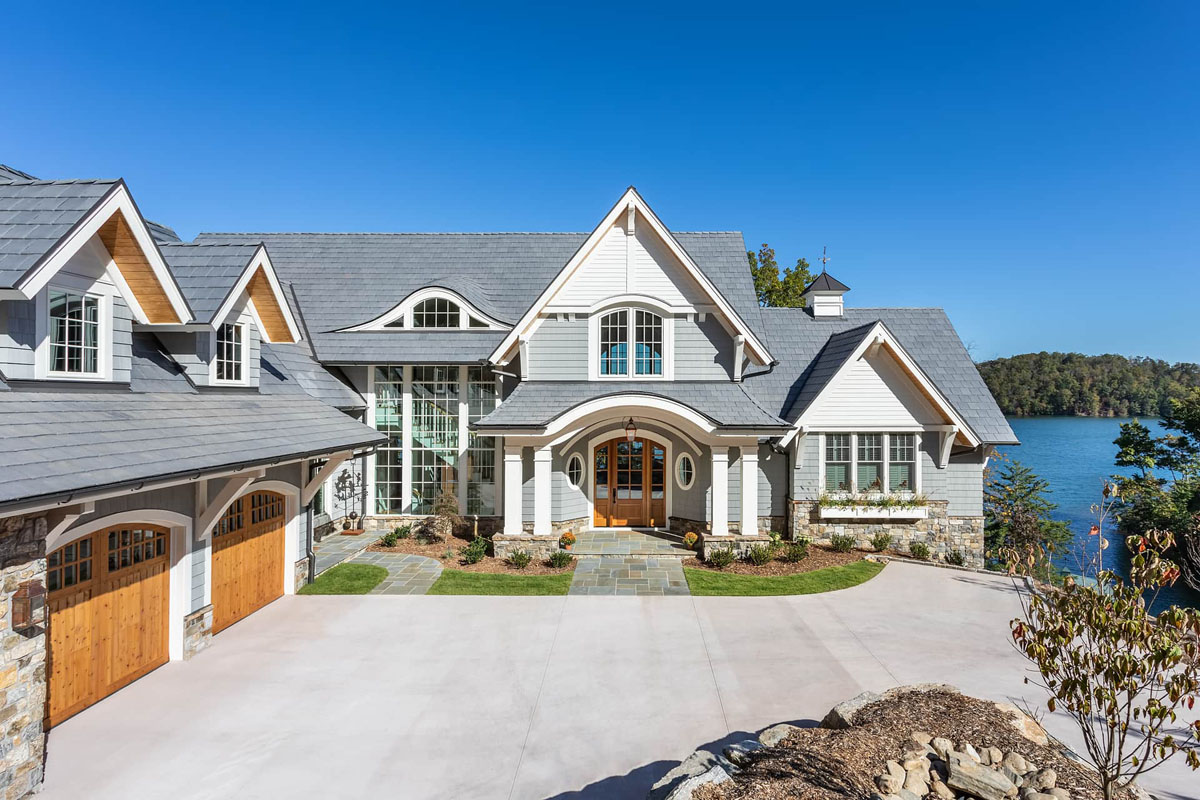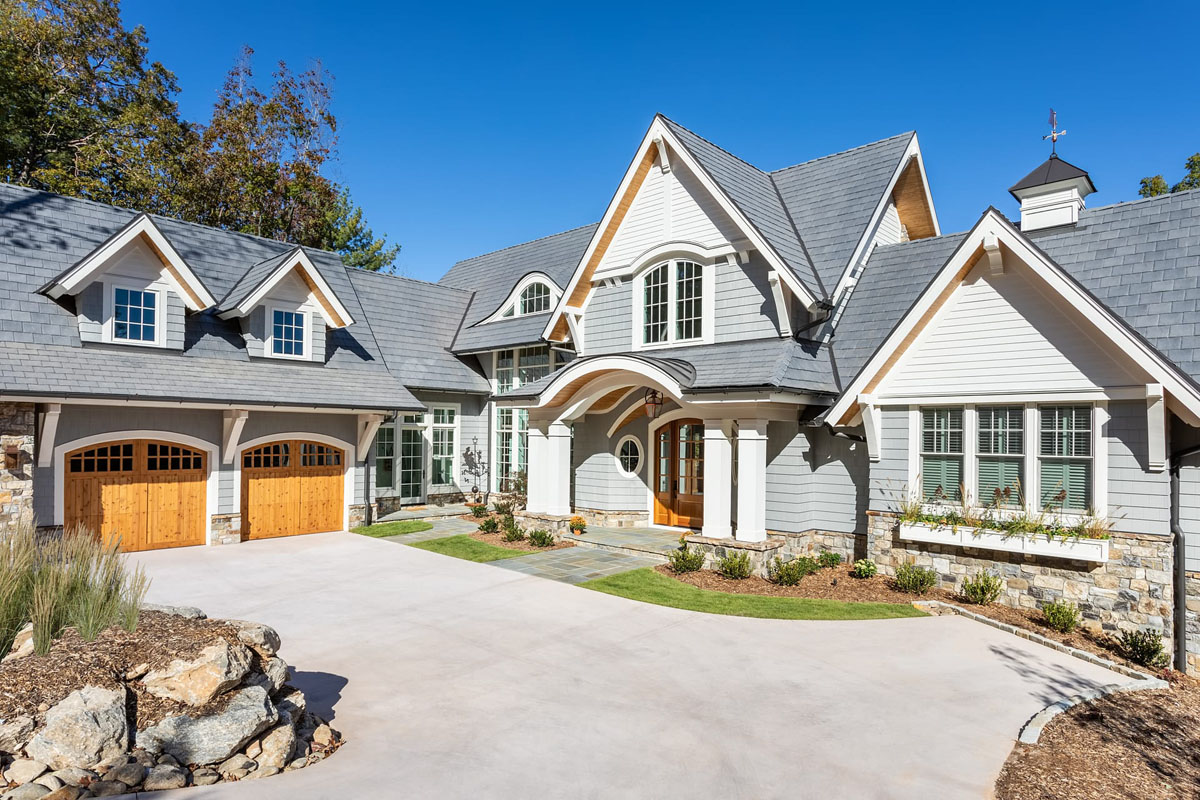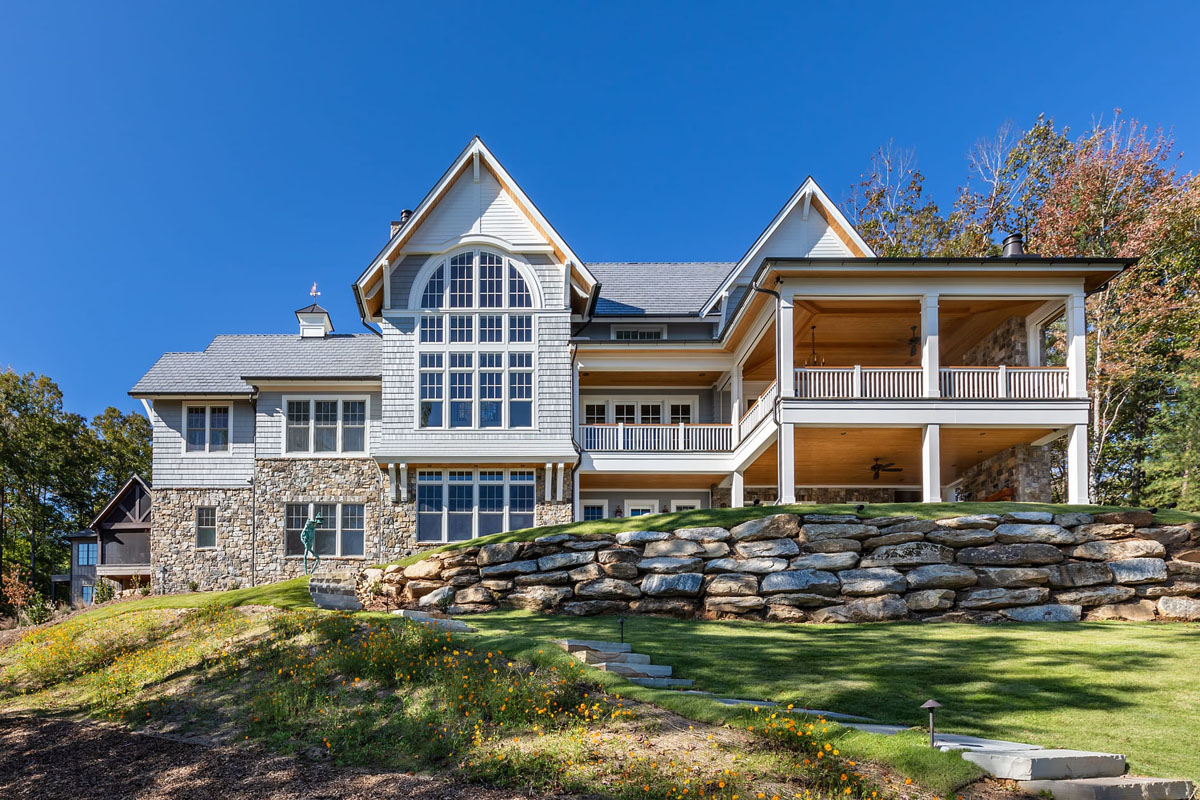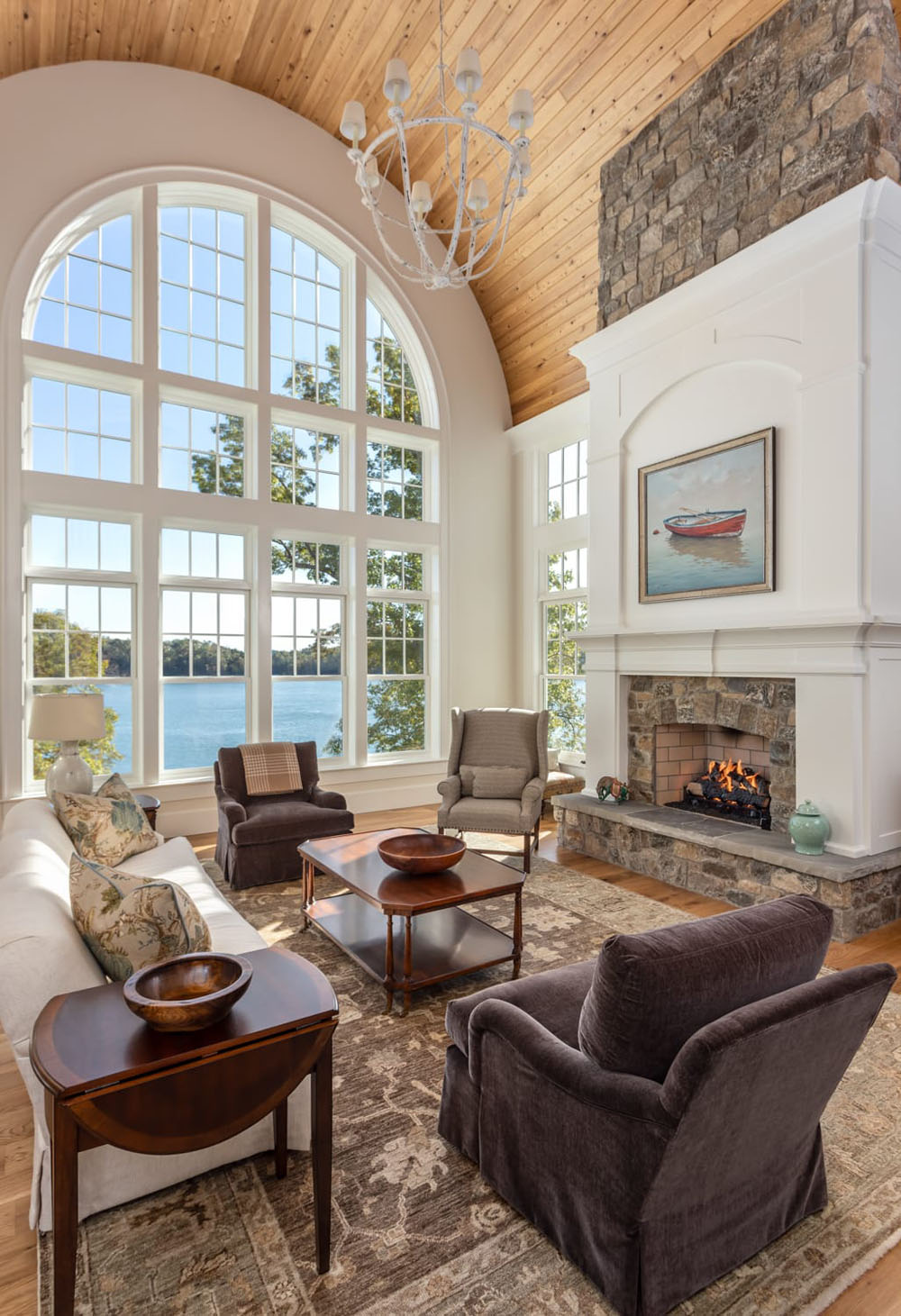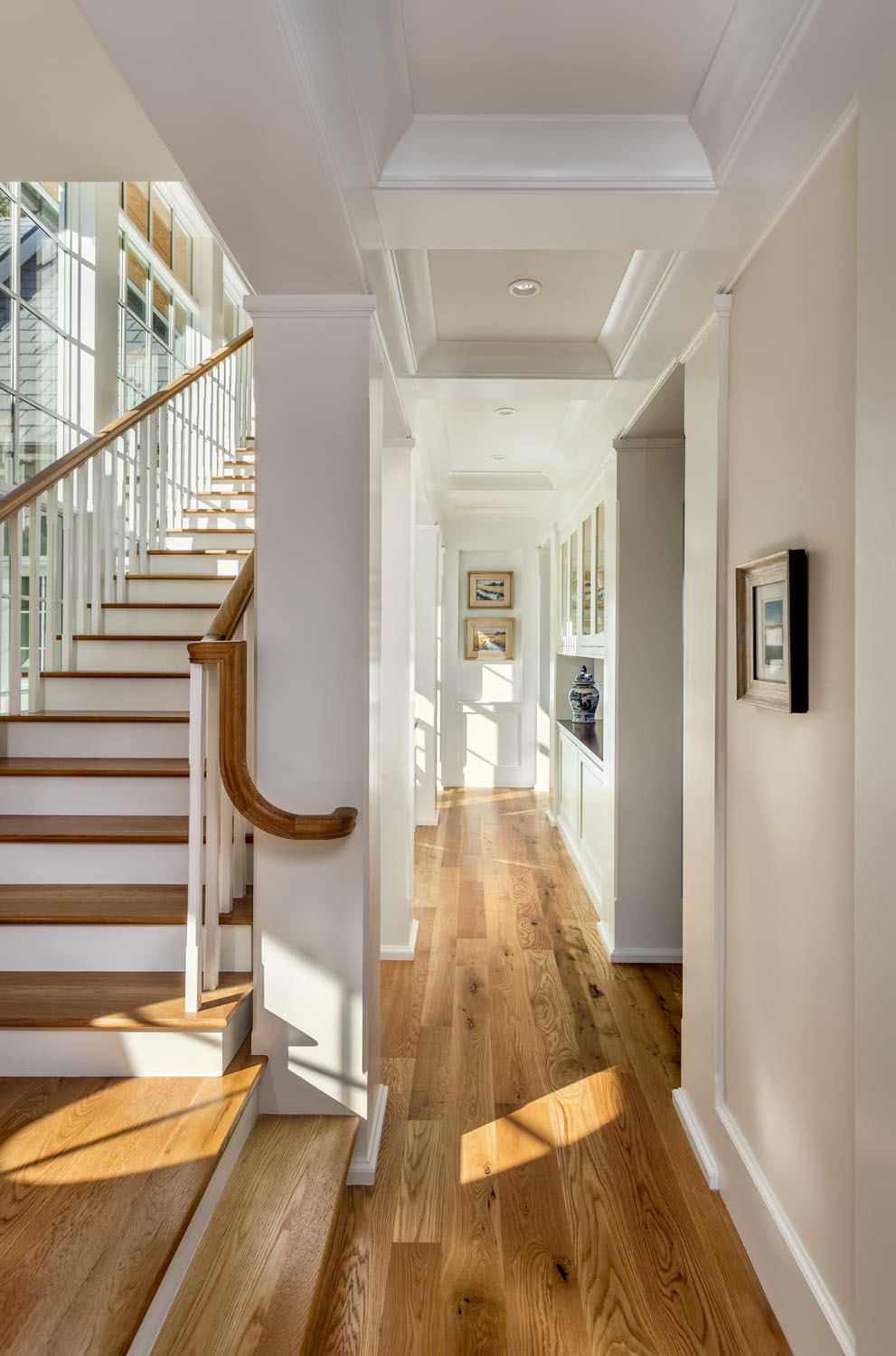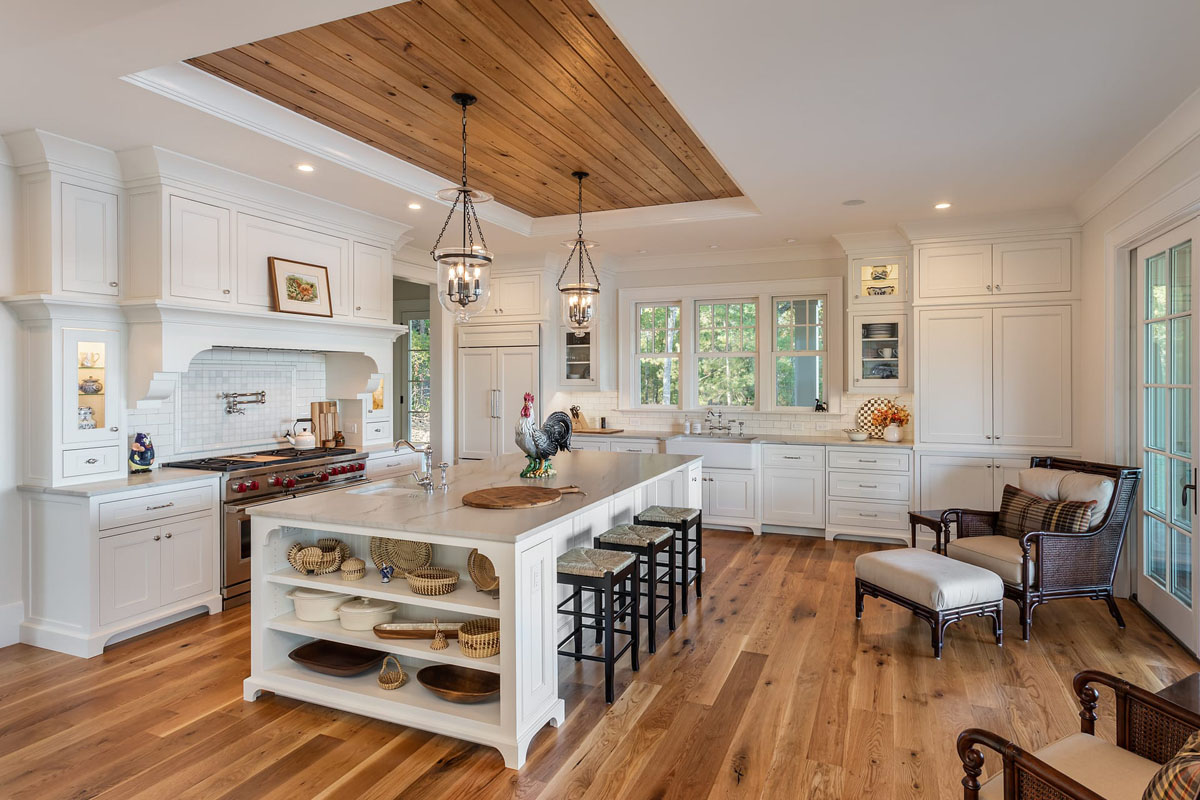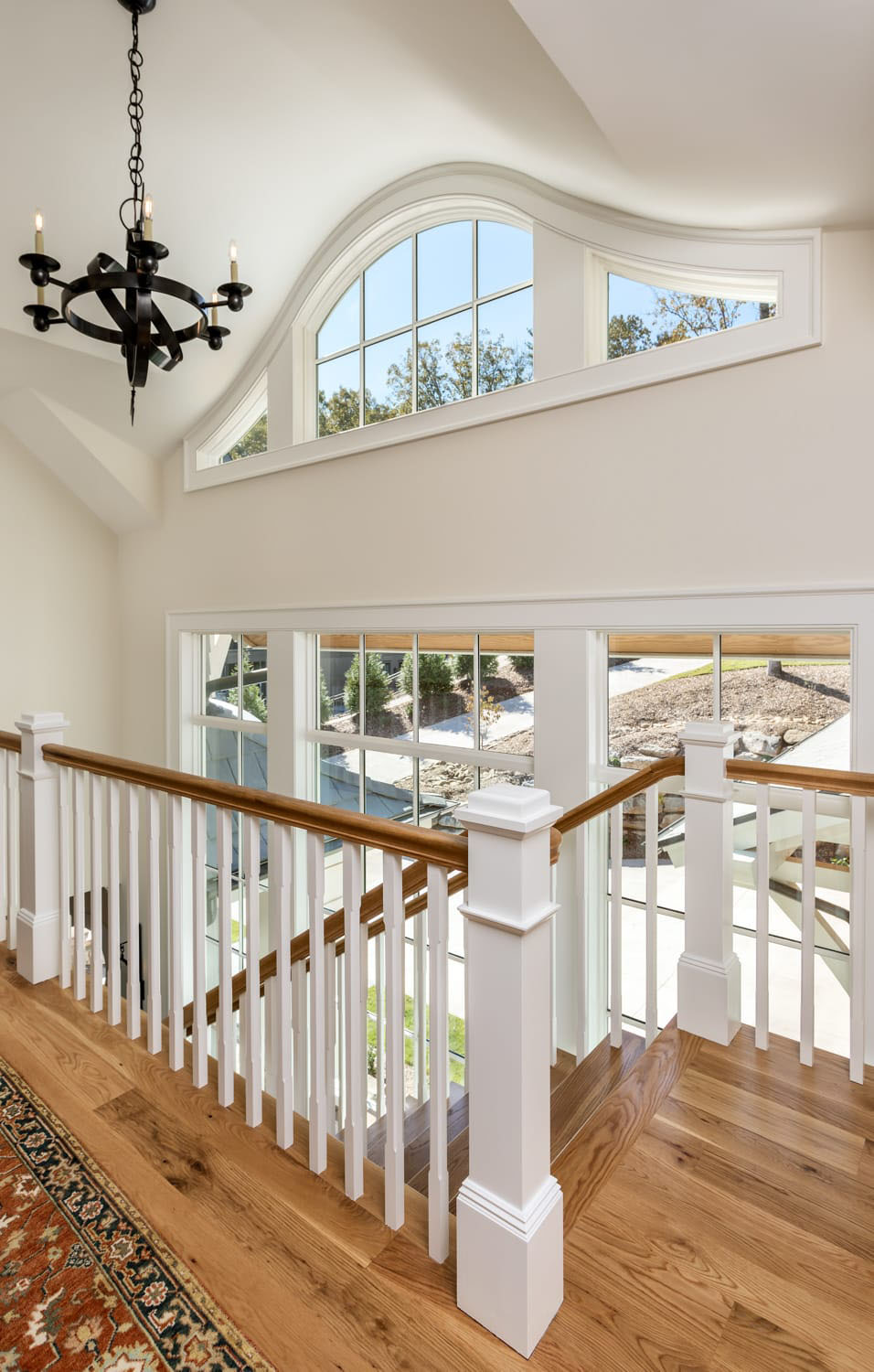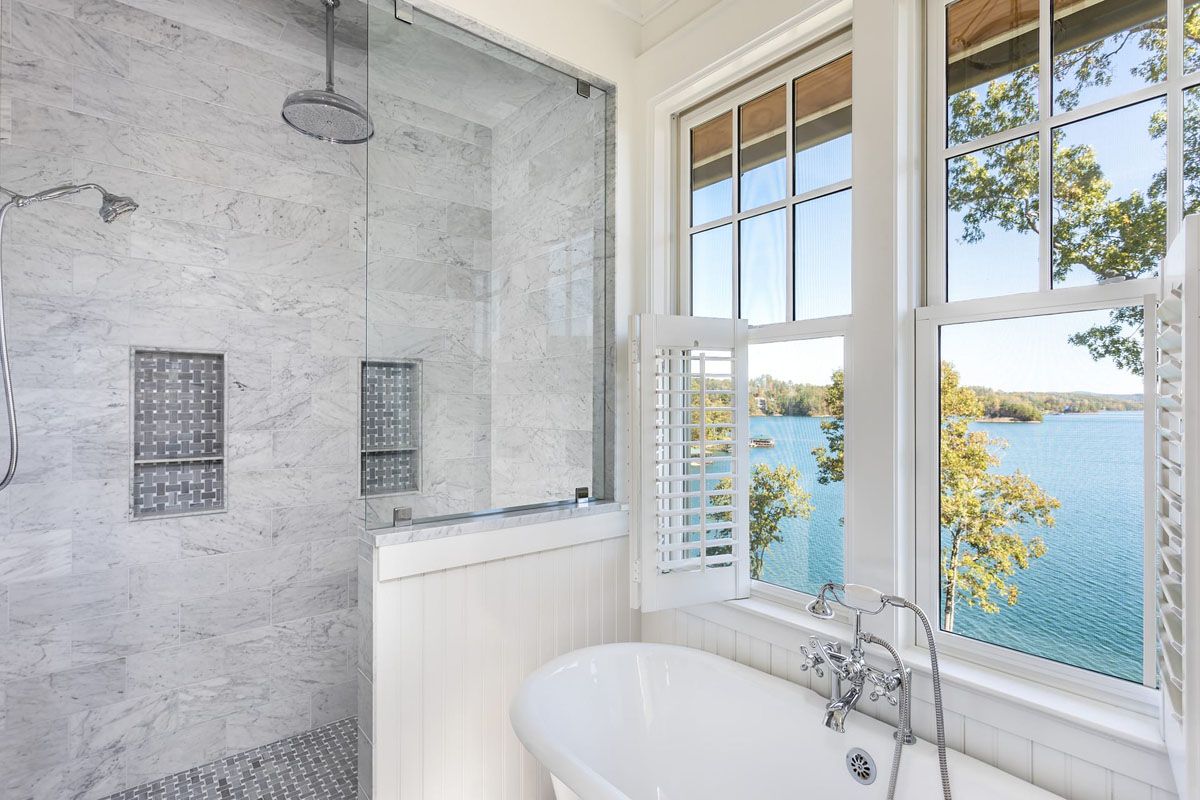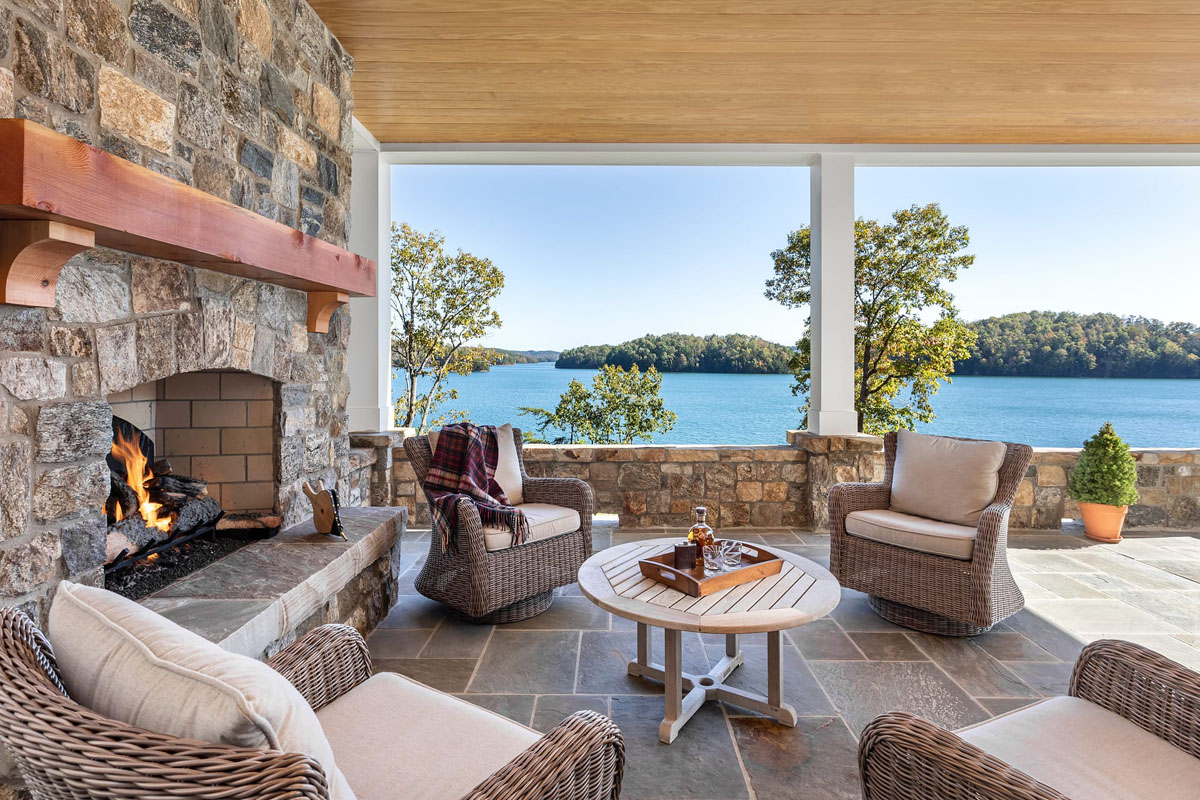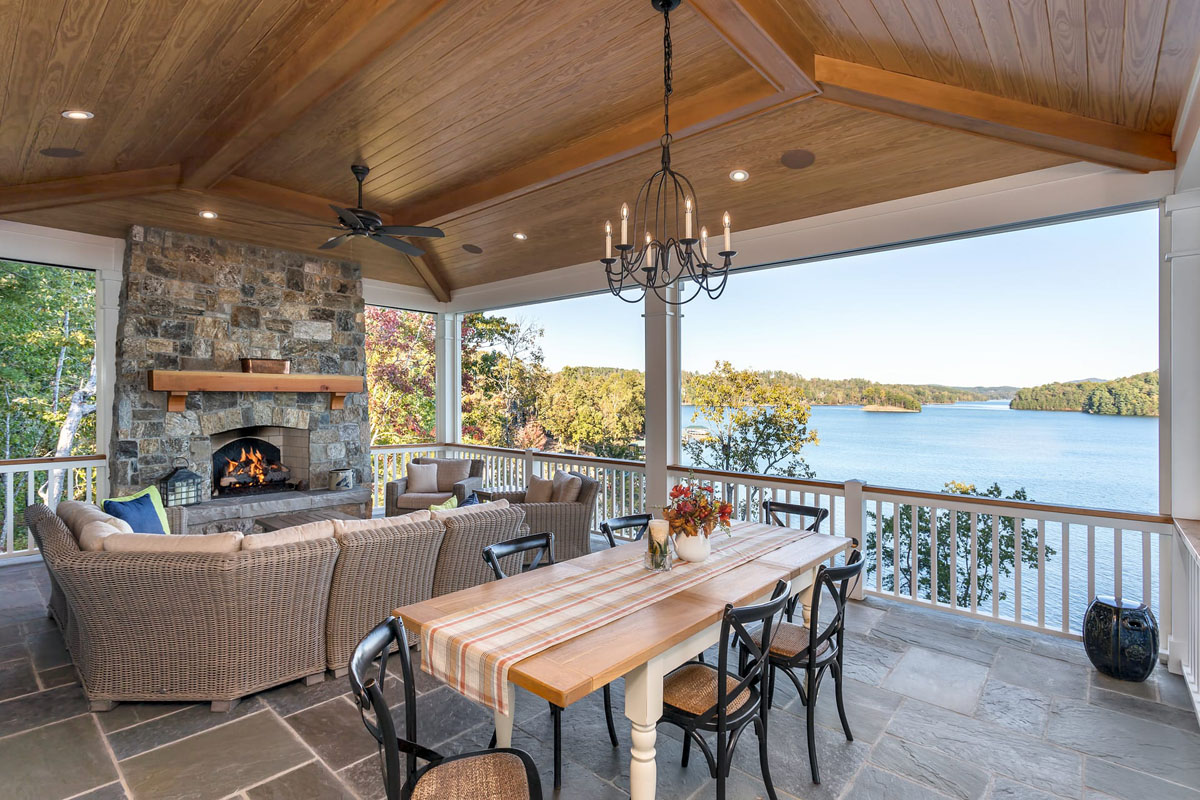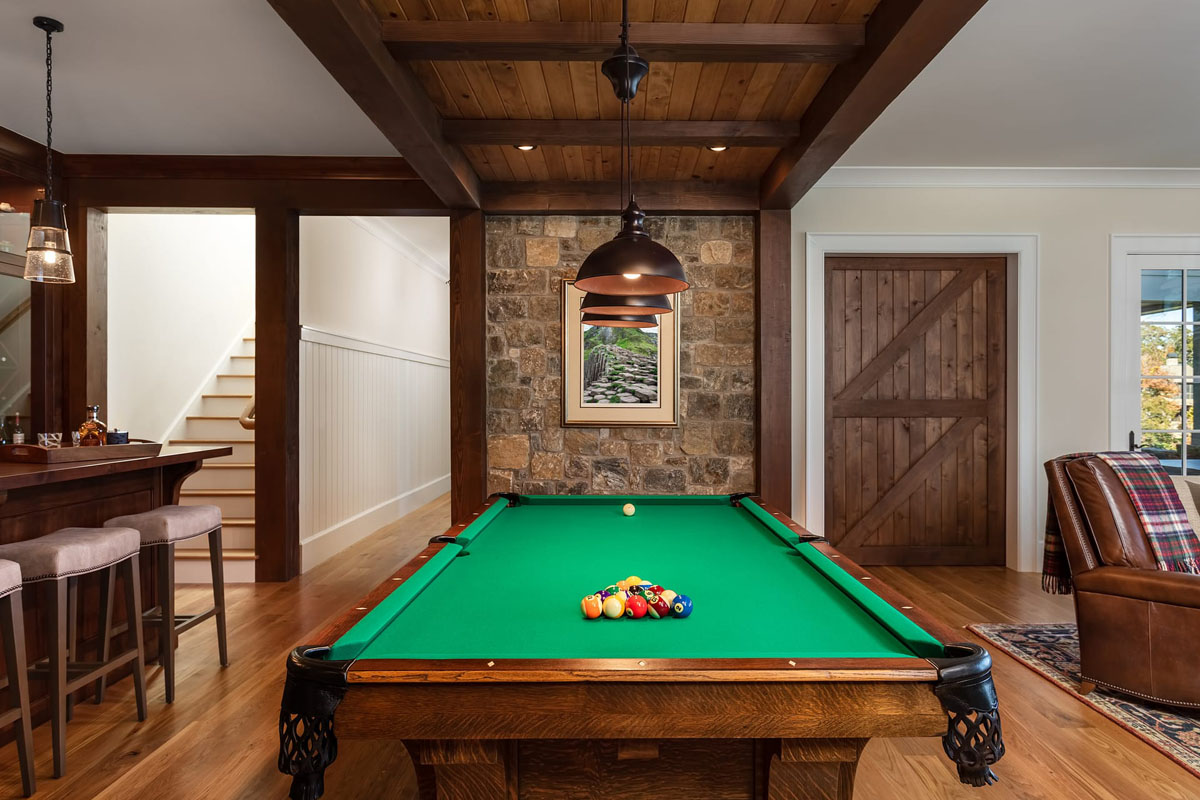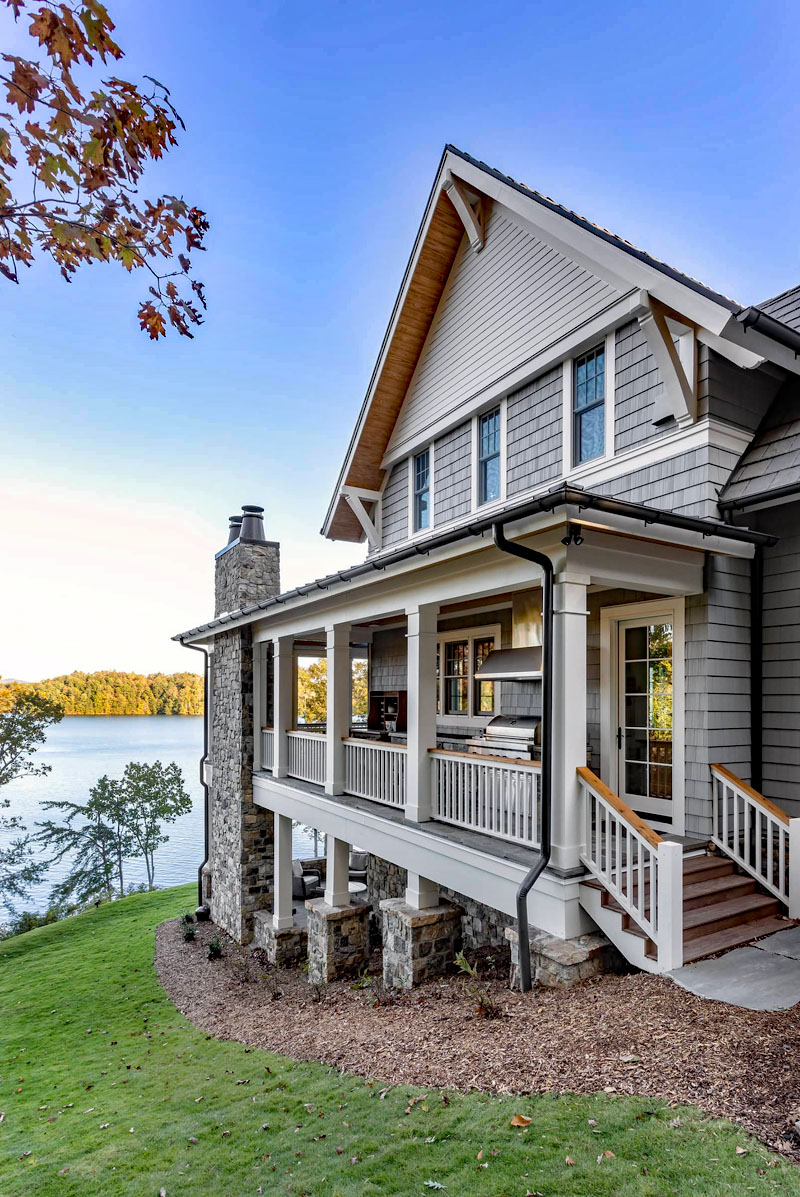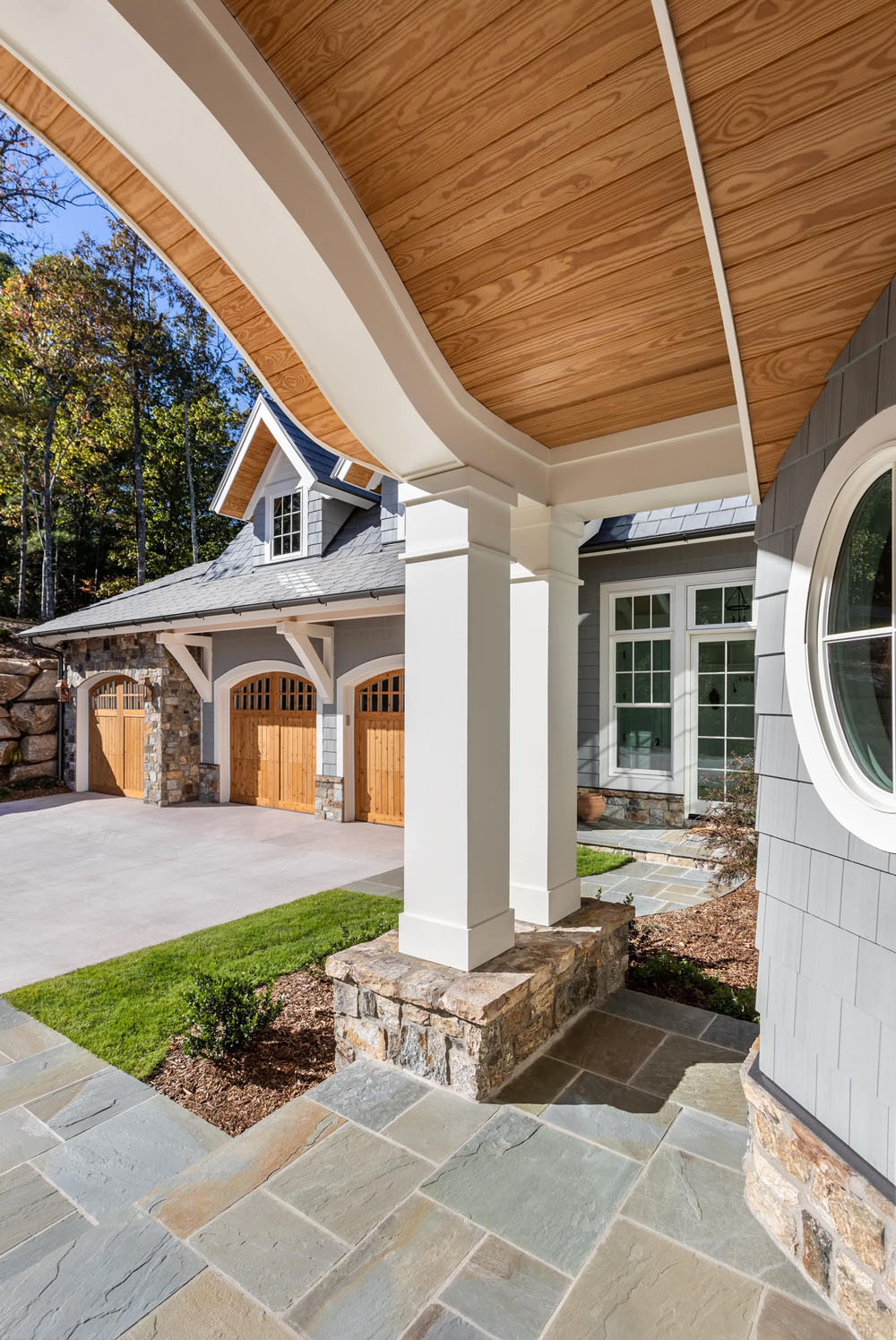 See Also: Shingle Style Lakeside Cottage Mansion