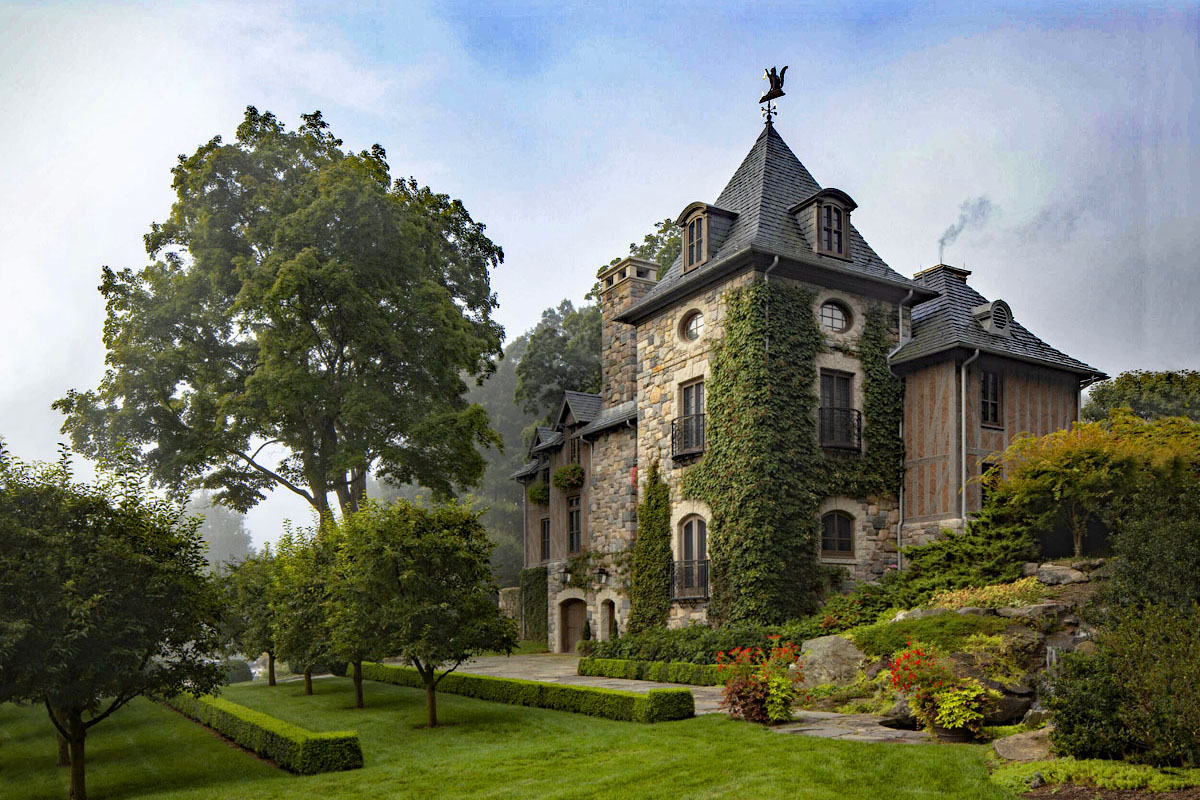 Nestled into a meticulously designed landscape in Greenwich, Connecticut, this beautiful Fairfield County manor was inspired by Marie Antoinette's Petit Hamlet on the grounds of Versailles in France.
Charles Hilton Architects created a rustic yet grand home including a corner tower which serves as a focal point of the residence.
The heart of this house is the double height great room. Antique timber planks and trusses, and French stucco walls dominate the space with views to the garden terrace.⁠ A limestone fireplace sits counterpoint to a double height bay window by the dining room.
Housed in the tower is the master bedroom suite with an in-room spiral staircase that leads to a cozy attic sitting room.
Solid oak timber stairways lead to other parts of the house including the guest bedrooms and the wine cellar.