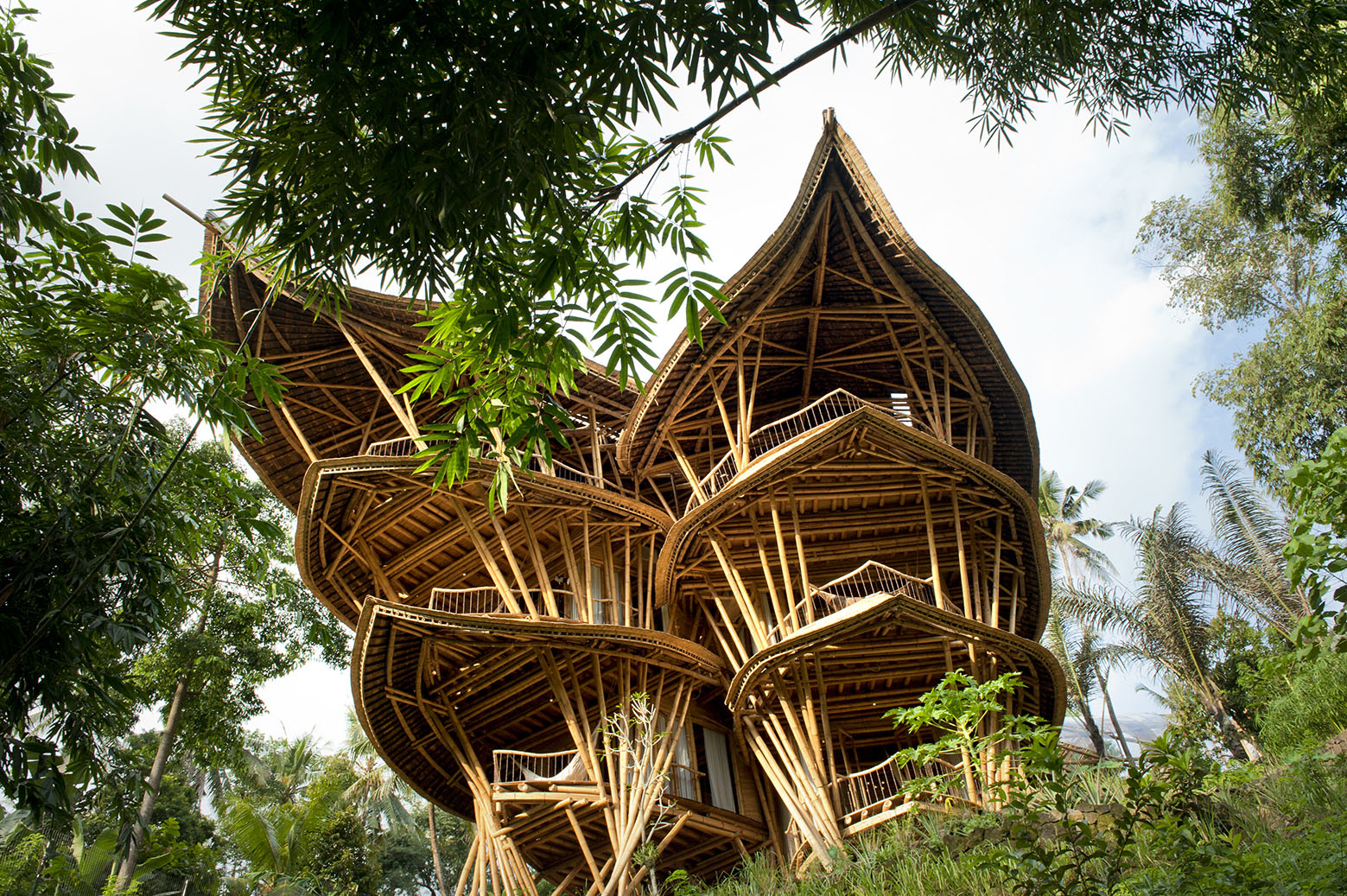 Perched on the edge of the Ayung river valley in Bali, Indonesia, this unique 6 storey house is constructed almost entirely of bamboo.
The stunning tropical house, called Sharma Springs, was designed by IBUKU for the Sharma family as a jungle fantasy escape. It has 750 sqm (8,073 sq. ft.) of living space
The entrance of the house is a bamboo tube which is on the 4th floor where the main lounge, kitchen and dining room are located. Descending the stairs to the lower floors leads to 4 bedrooms, all with ensuite bathrooms. IBUKU also custom-designed all the bamboo furniture.
This Fantasy Bamboo House is available for rental via Airbnb.