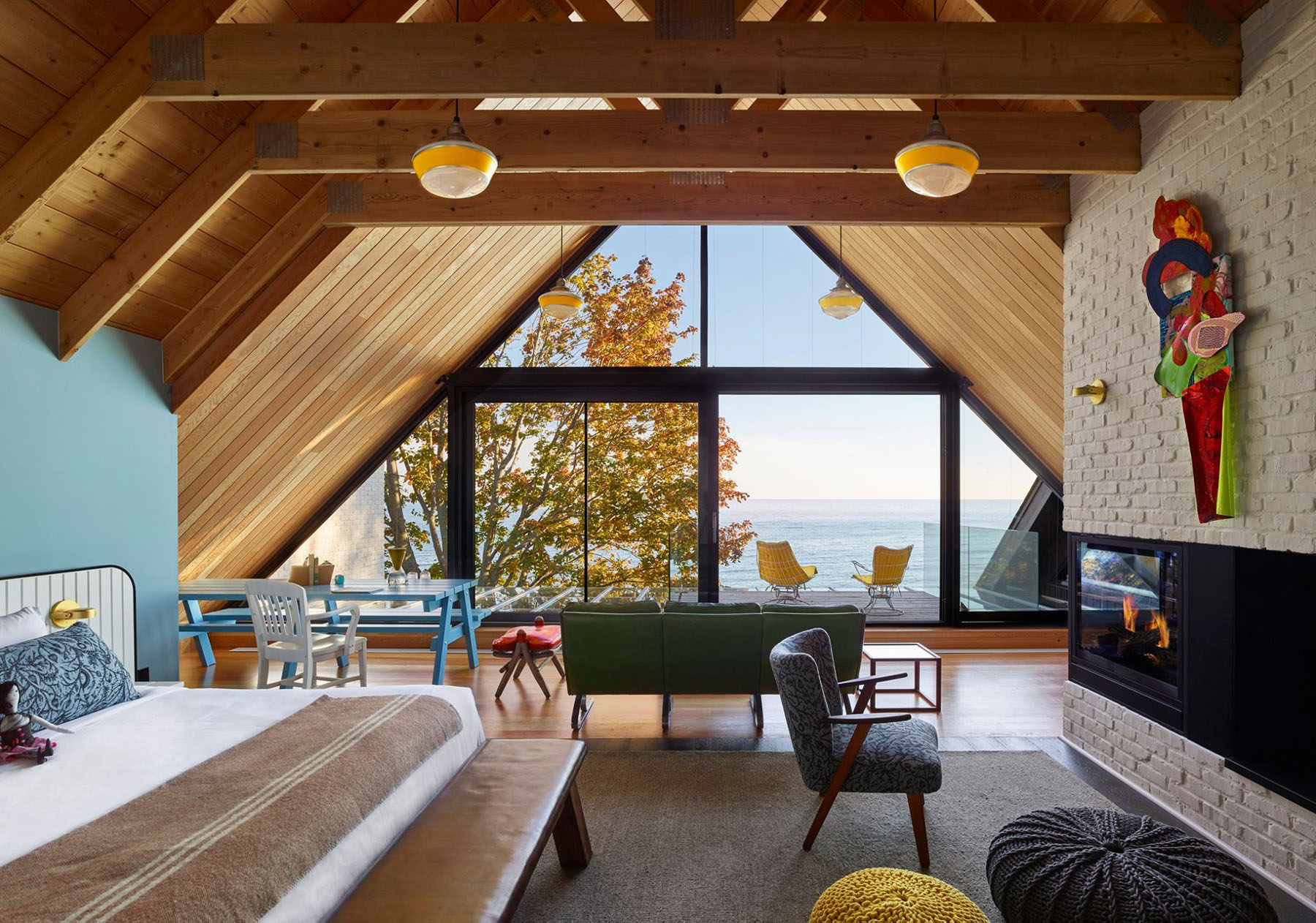 Located on the shores of Lake Ontario in the small historic town of Wellington in Prince Edward County, Ontario, the Drake Devonshire Inn is an 11-room and two-suite boutique hotel with the ambience of a contemporary lakefront cottage.
The original property was a 19th-century foundry built in 1880 which was eventually converted into a bed and breakfast. This most recent renovation by design firm +tongtong with help from ERA Architects draws inspirations from British country inns, retreats in the Hamptons and Southern Ontario's farmhouses and cottages.
The guest rooms as well as the public areas are decorated in Drakes's unique brand of eclectic interior decor, mixing bright and contrasting tiles with patterned fabrics.