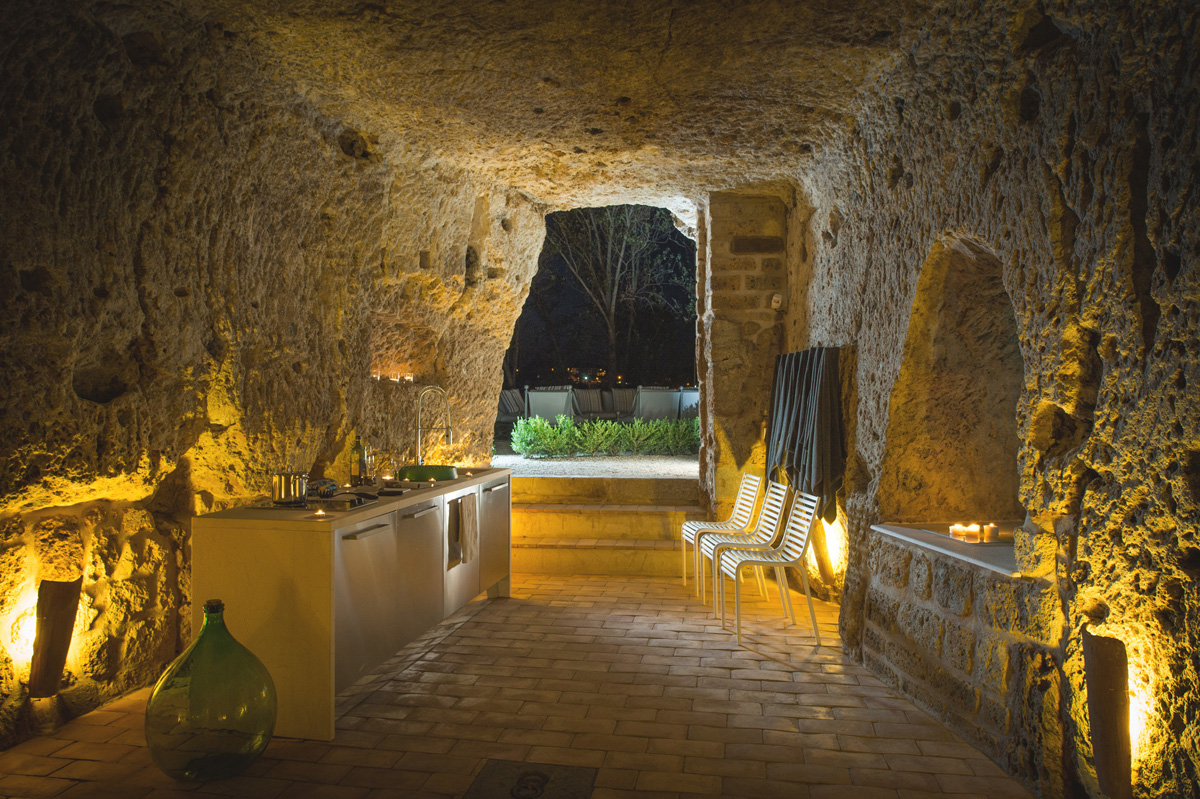 Domus Civita is a unique vacation home located in the Lazio region at the Medieval village of Civita di Bagnoregio in the Province of Viterbo, Italy.
The house is part of a larger structure with its original building dating from the 14th century. You can still see signs of the original beauty such as the old stone fireplace, the wooden beams, the stone walls and the terracotta floors.
The ground floor of the house has a stair dug into the stone connecting it to underground caves through a series of tunnels. These caves date from the middle ages as well as Roman and Etruscan times. Through the caves you will find a garden suspended between 2 stone cliffs.