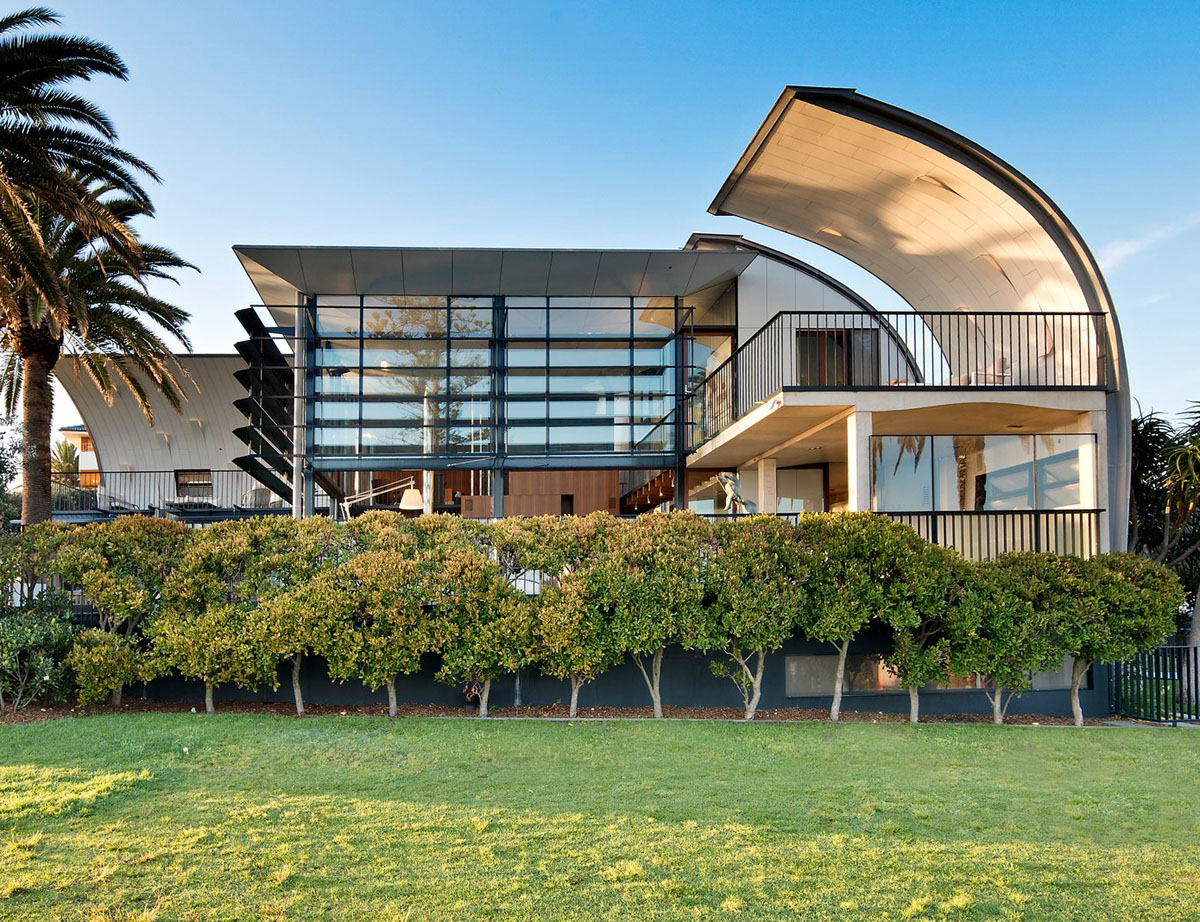 The Point House is the ultimate oceanfront beach house located on an unrivalled private lot in Collaroy, New South Wales, Australia. The home features a dramatic architectural design and an alfresco courtyard with poolside oasis.
Peter Stutchbury Architecture created a unique home that showcases its contemporary sophisticated modern architecture.
The property is situated on the northern most point of this Sydney suburb above Collaroy Beach with awe-inspiring ocean views. The house is surrounded by private gardens, and every element is integrated with its natural setting.