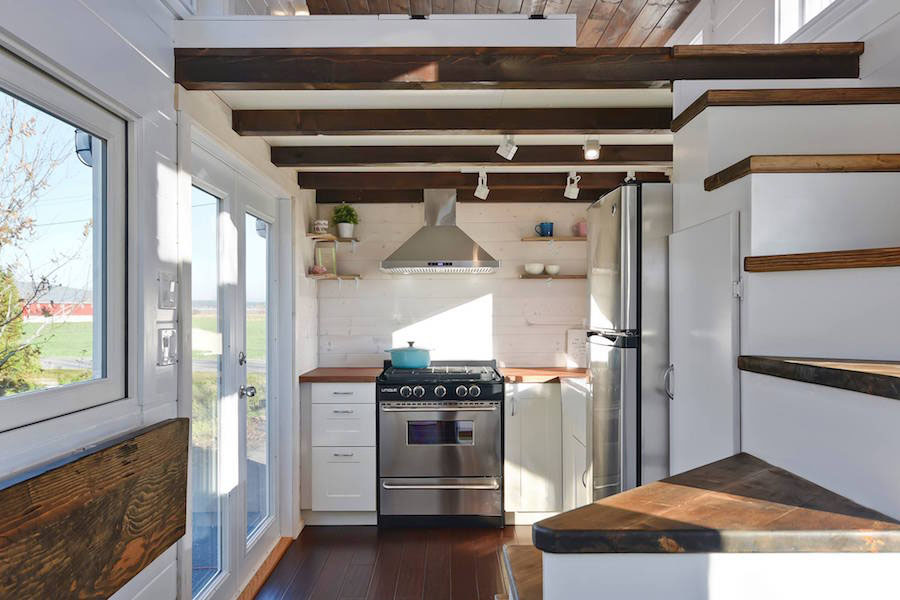 This custom designed tiny house on wheels by Tiny Living Homes features a spacious kitchen and a bedroom loft as well as a storage loft.
A staircase to the sleeping loft makes it easy to go up and down. There is also a fold down bar table and a large bathroom with a shower and a double sink.
The entire house sits on a utility trailer.