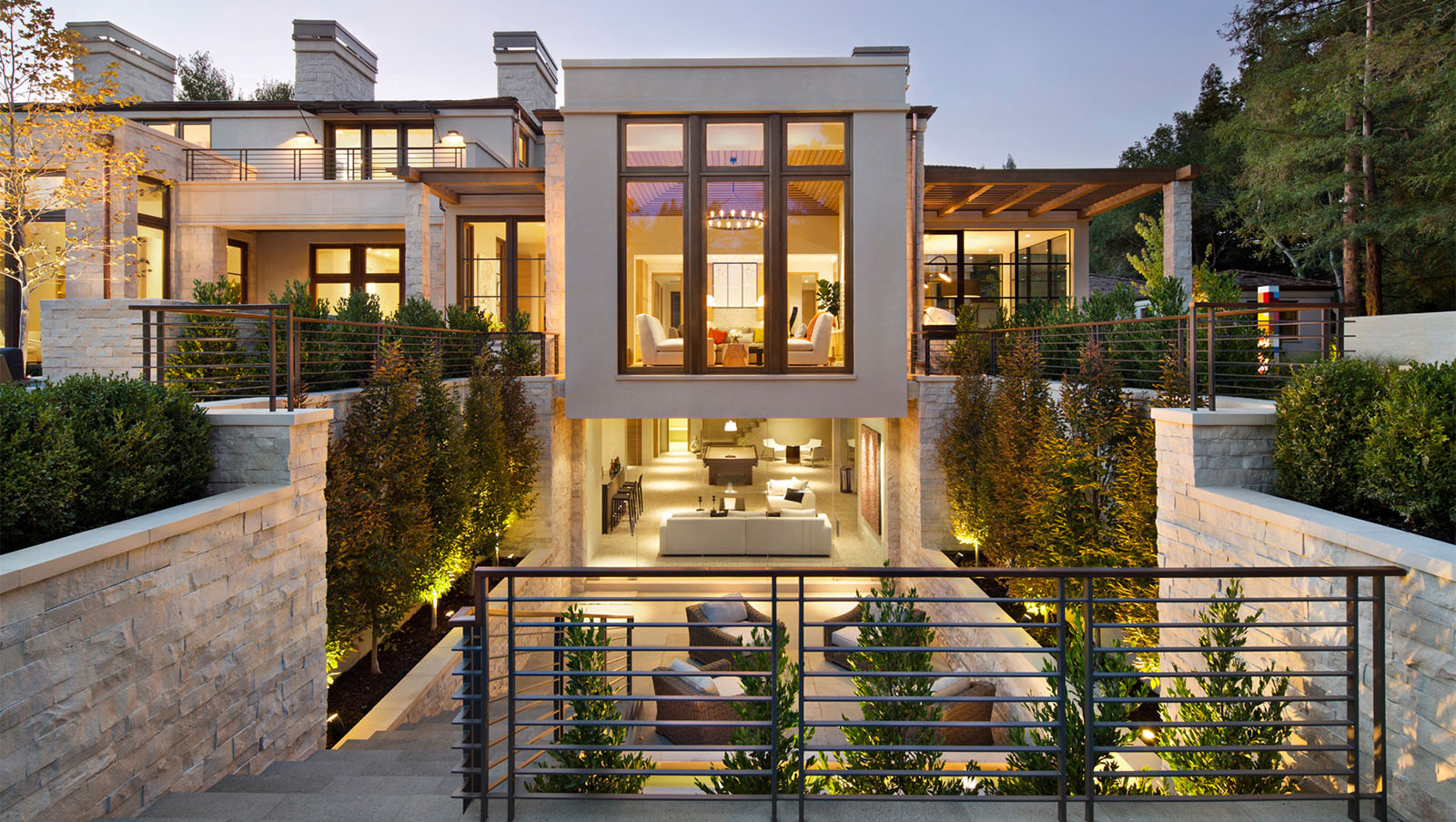 West Atherton Estate in Atherton, California is a timeless contemporary luxury home. The exclusive mansion is located in Silicon Valley's real estate market's most sought after Zip code. It was once owned by Microsoft co-founder Paul Allen.
Situated on 1.97 acres of land, the property includes a pool and a guest house. The 22,005-square-foot main home has 6 bedrooms, 6 baths, a spa, a theater and seven fireplaces. The guest house has 2 bedrooms, 2 baths, a kitchen and a 5-car garage.
Designed and built by Pacific Peninsula Architecture, the elegant modern home features walls of glass.