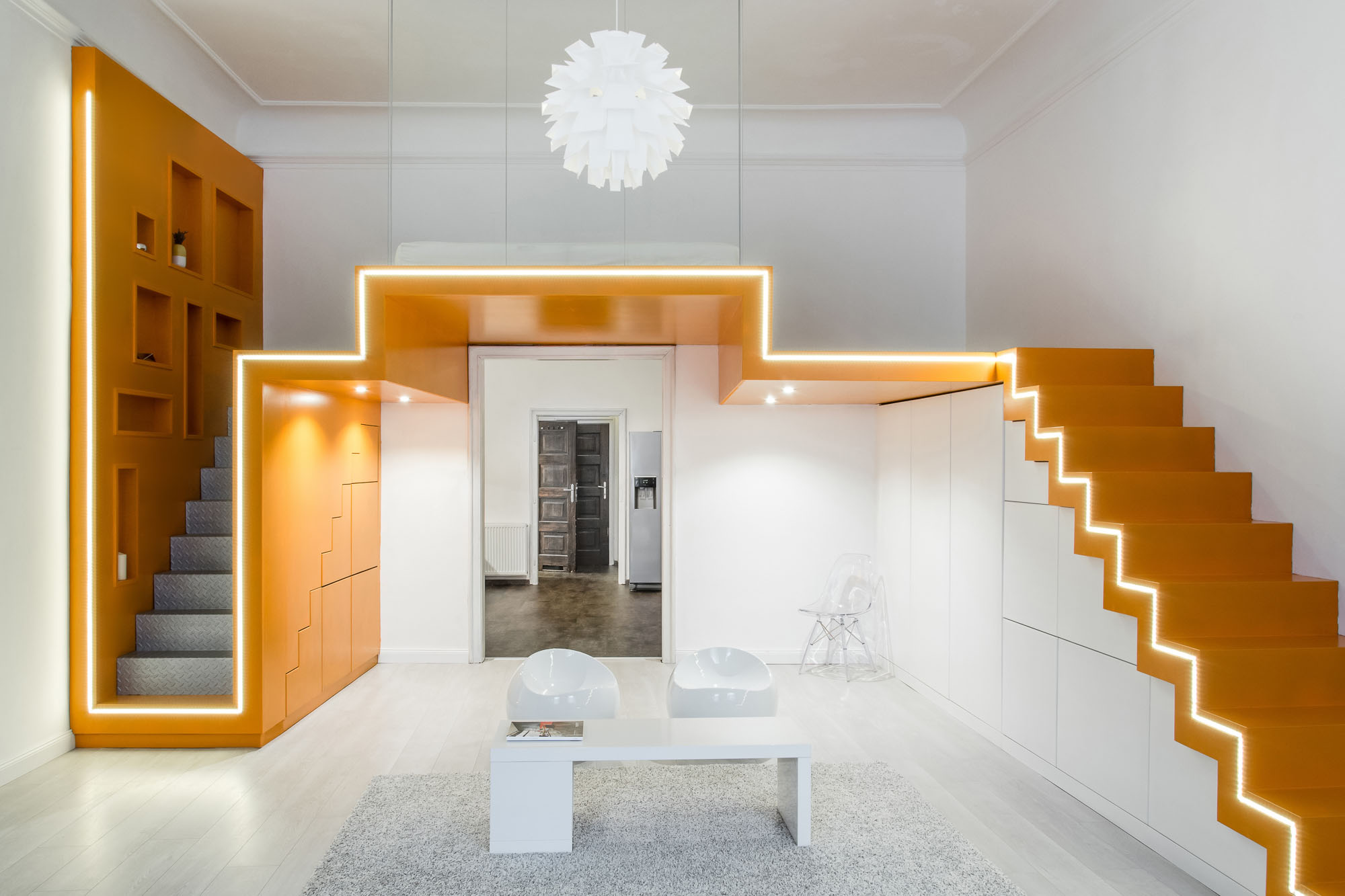 This elegant minimalist loft apartment in Budapest, Hungary has an unique design with two staircases going up the bedroom loft.
Designed by batlab for a young couple, the apartment's main element is the red-orange accent which breaks up the monochromatic whiteness of the living-room.
The sheet metal stairs on one side represents masculinity, while the smooth elegant stairs on the other side counters it with femininity.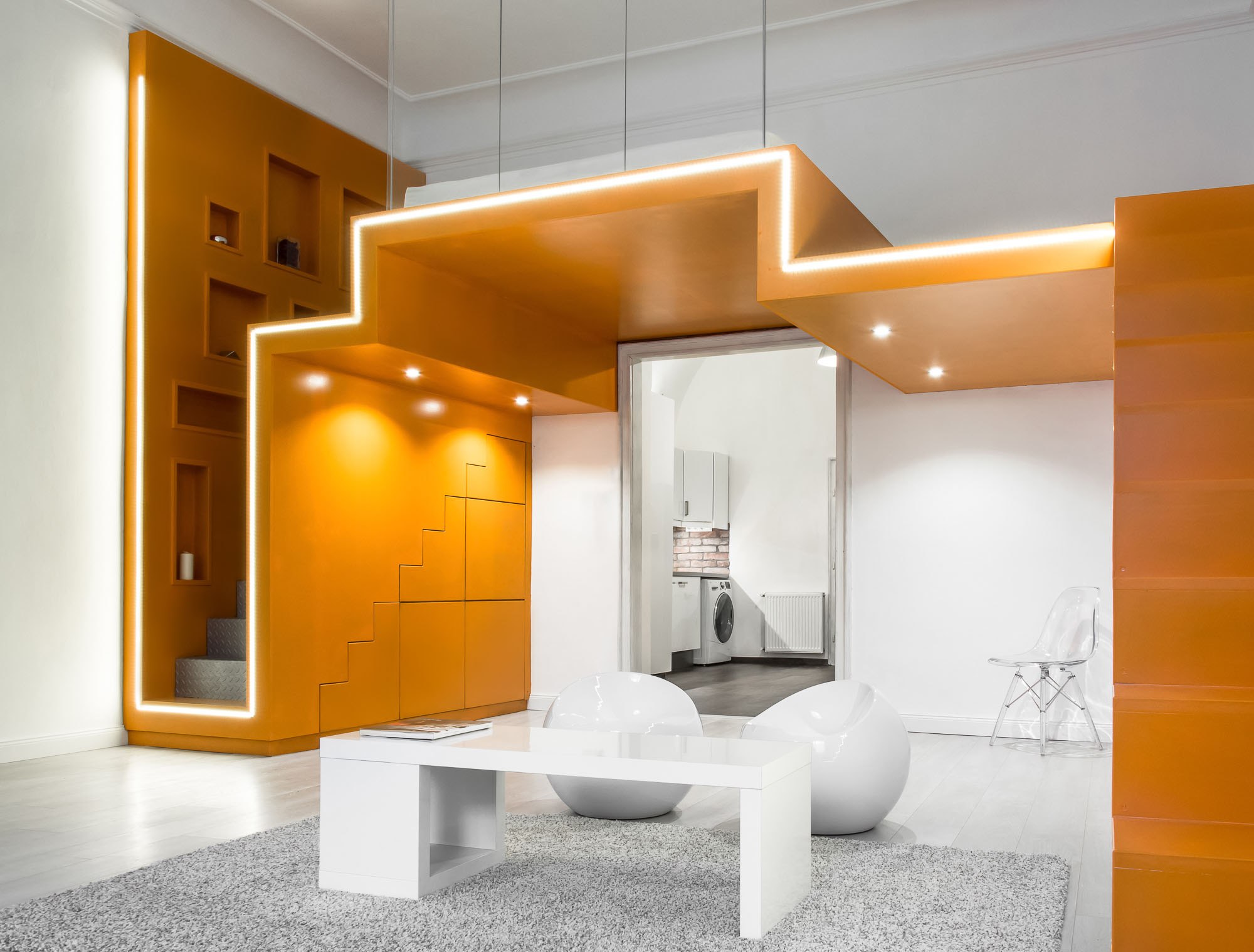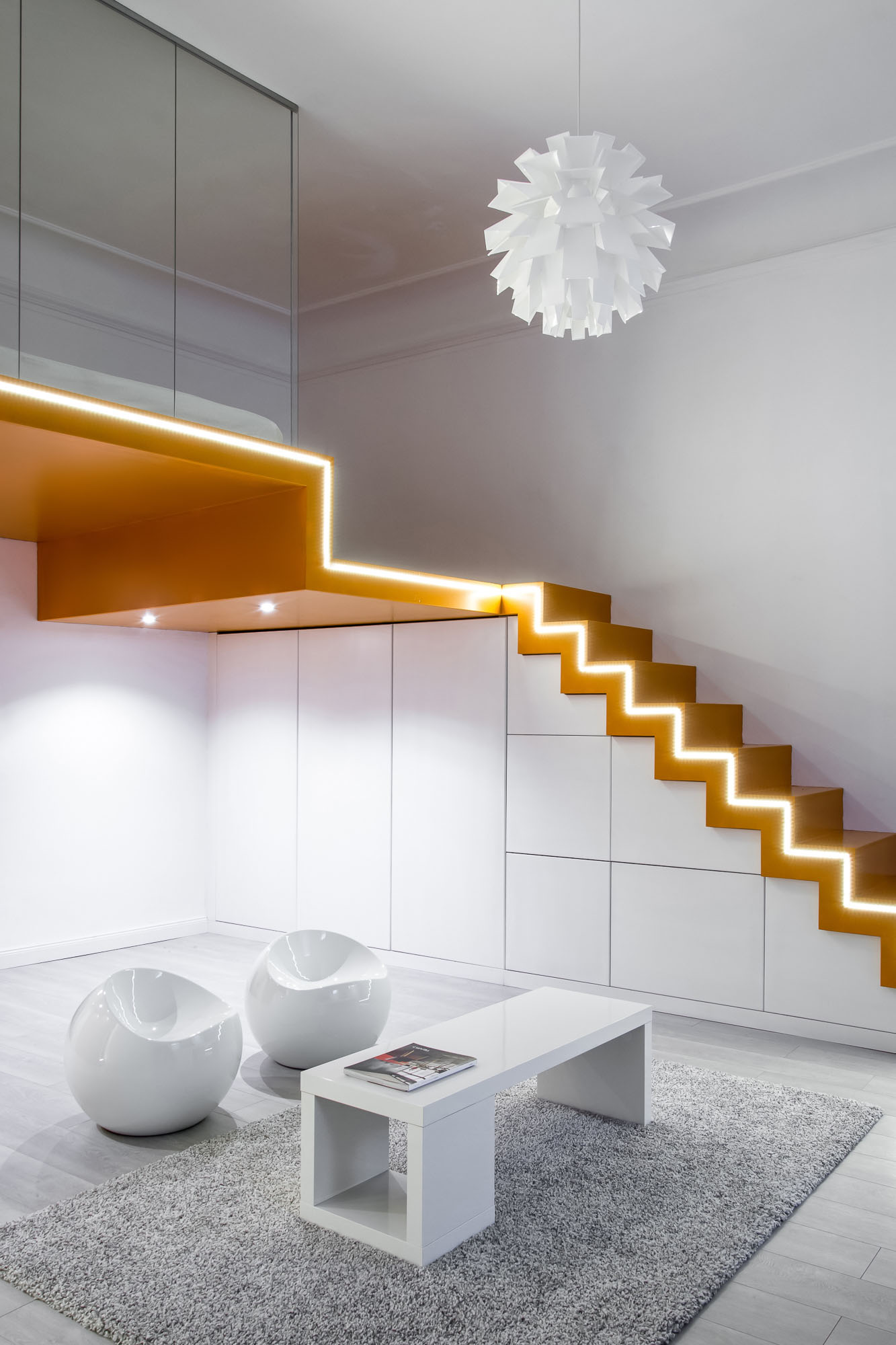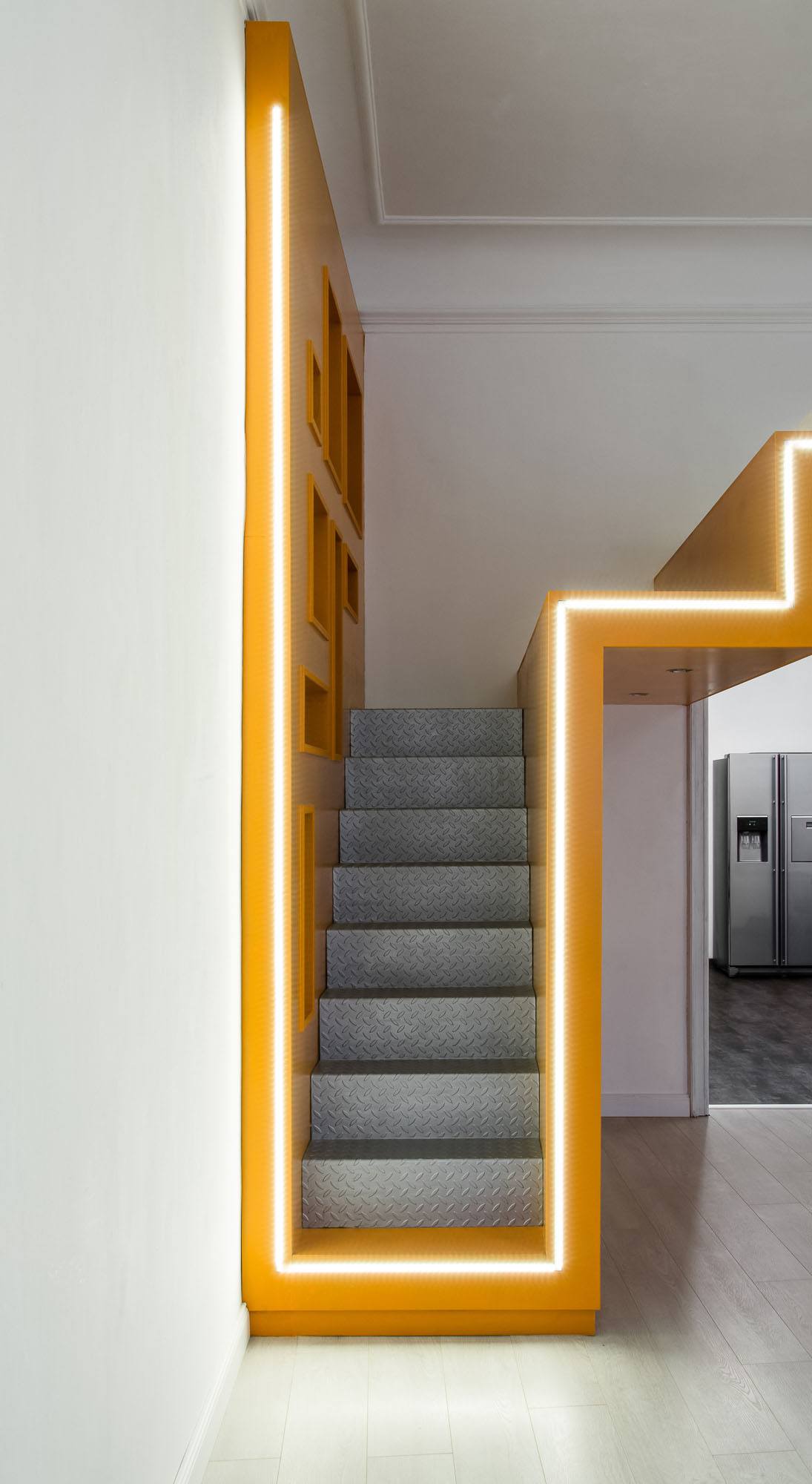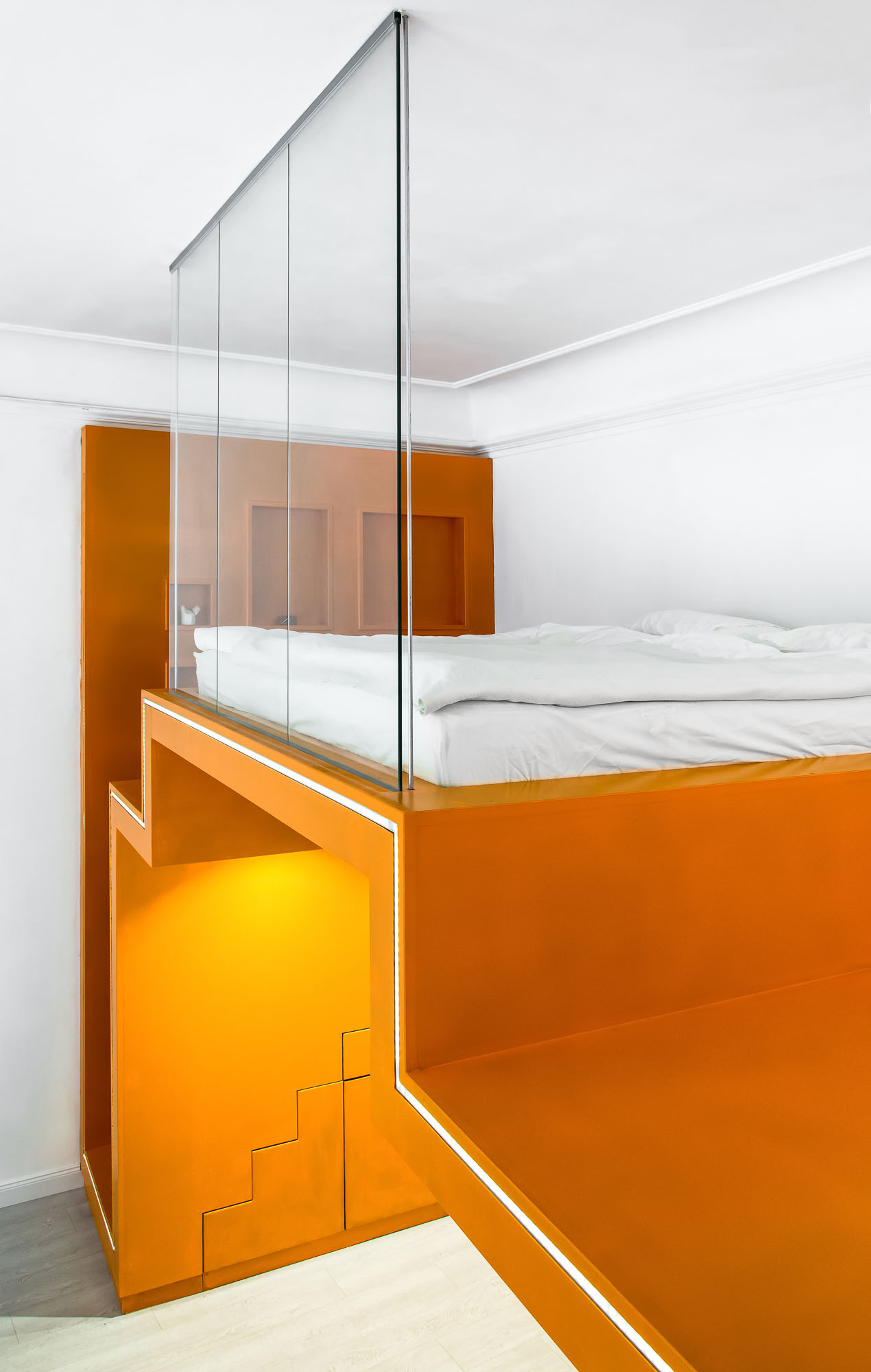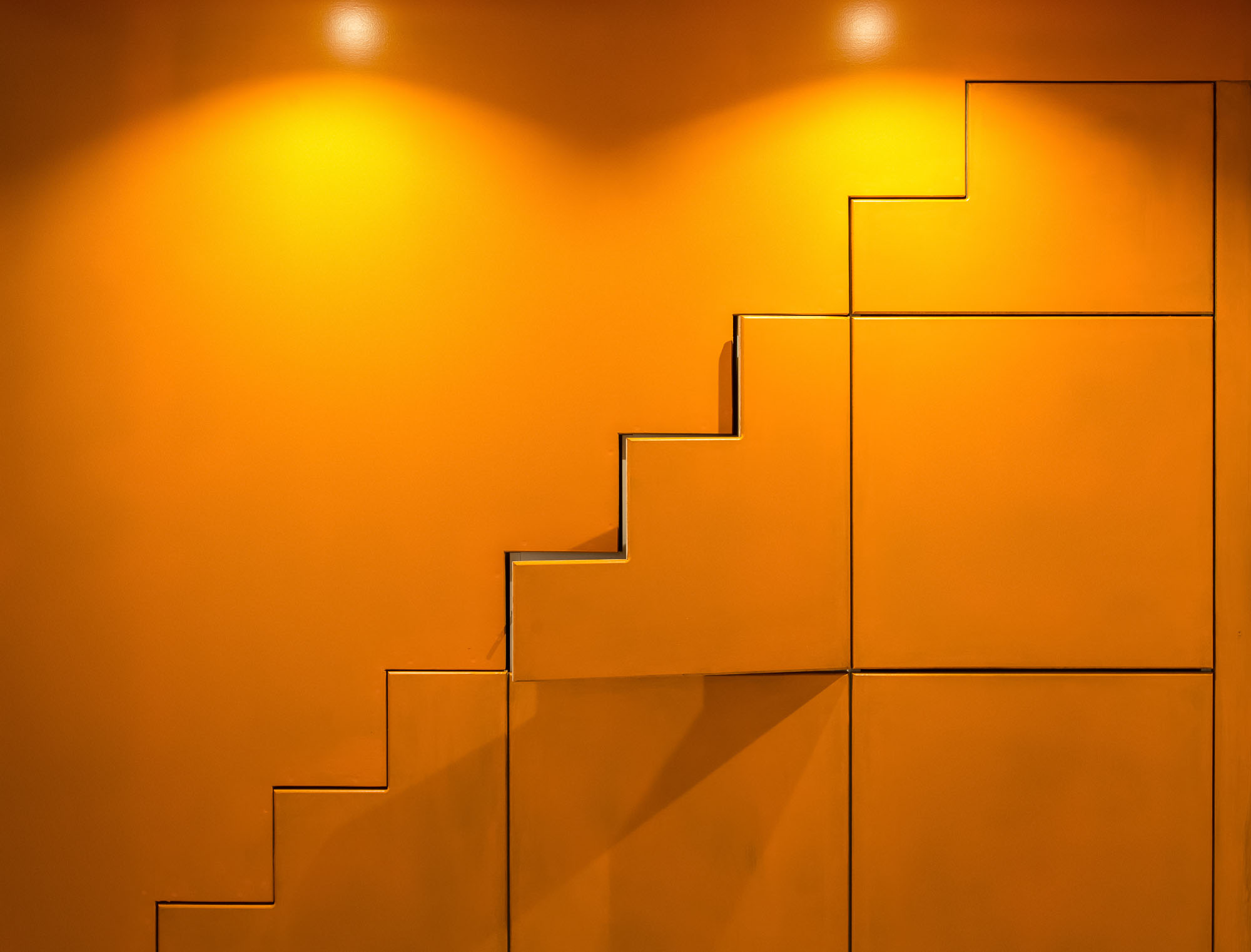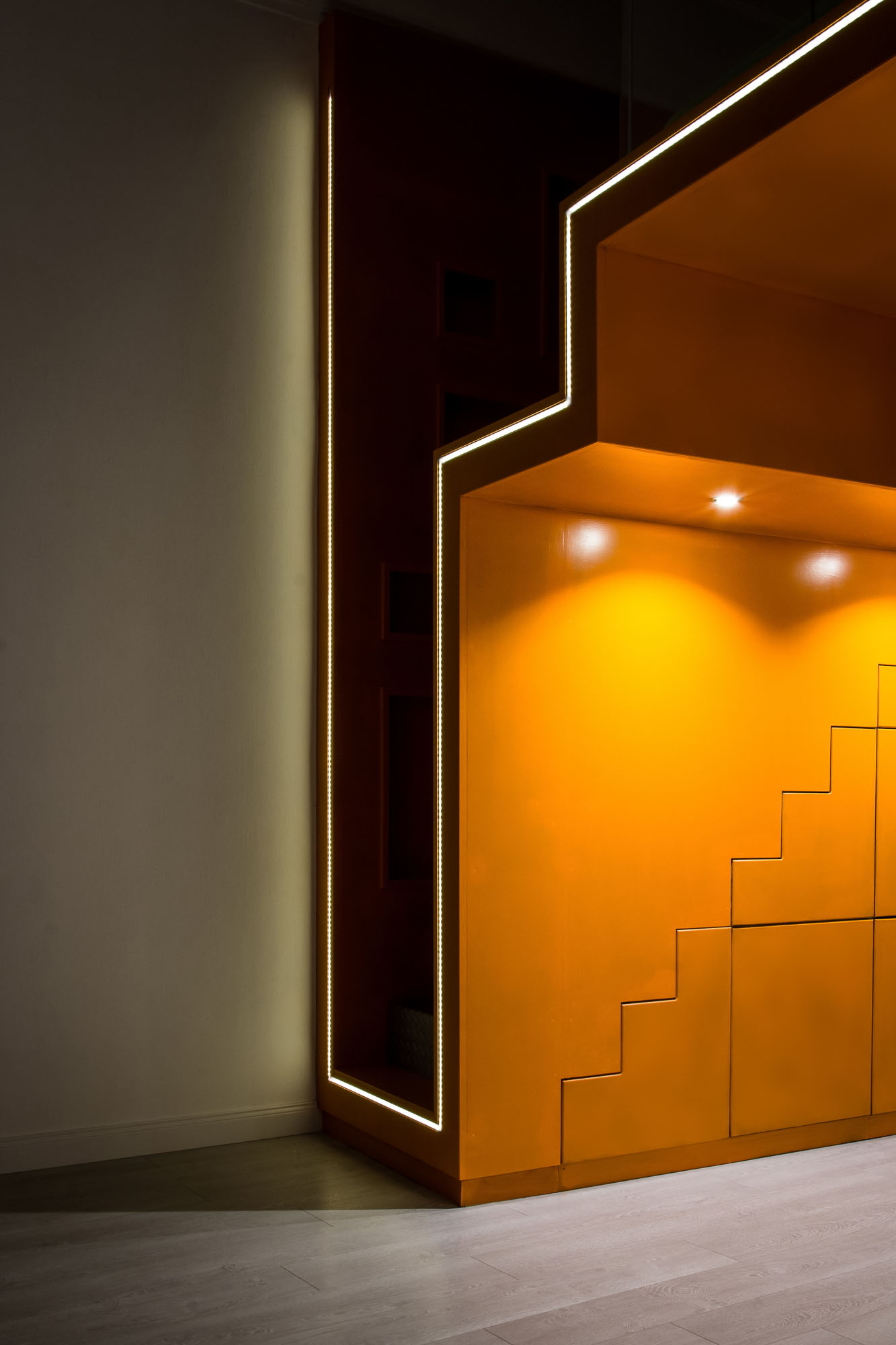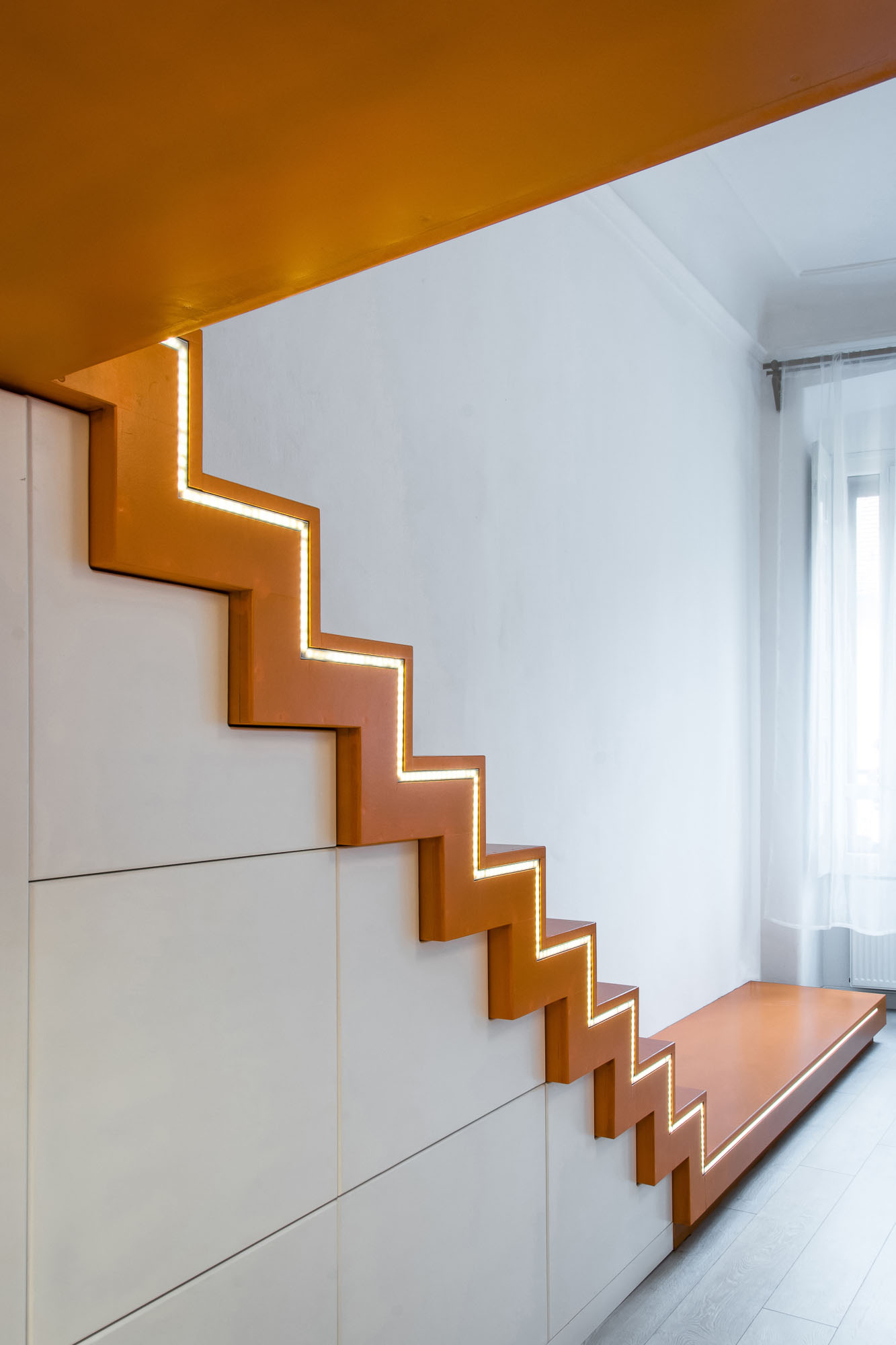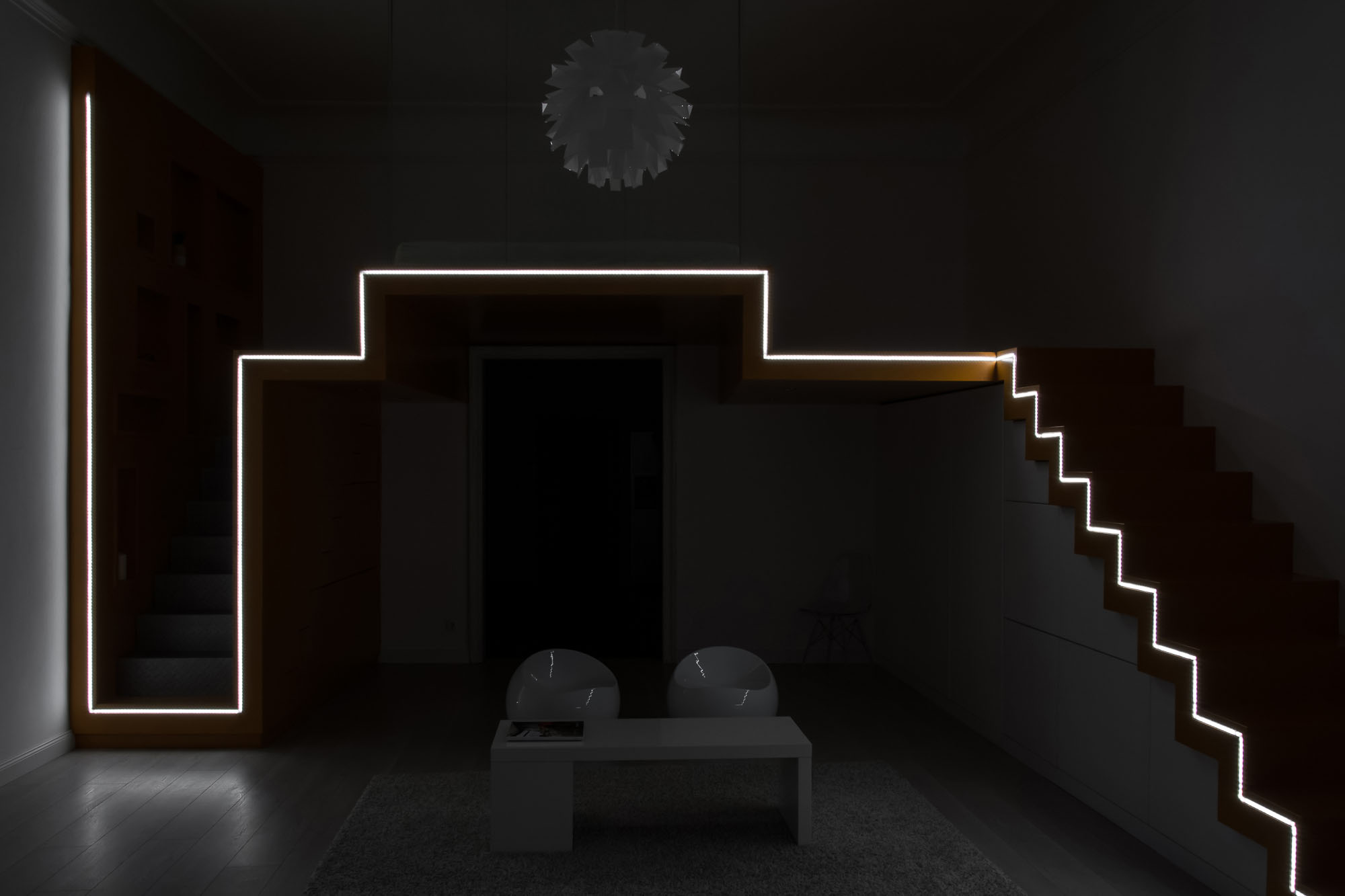 Via: ArchDaily