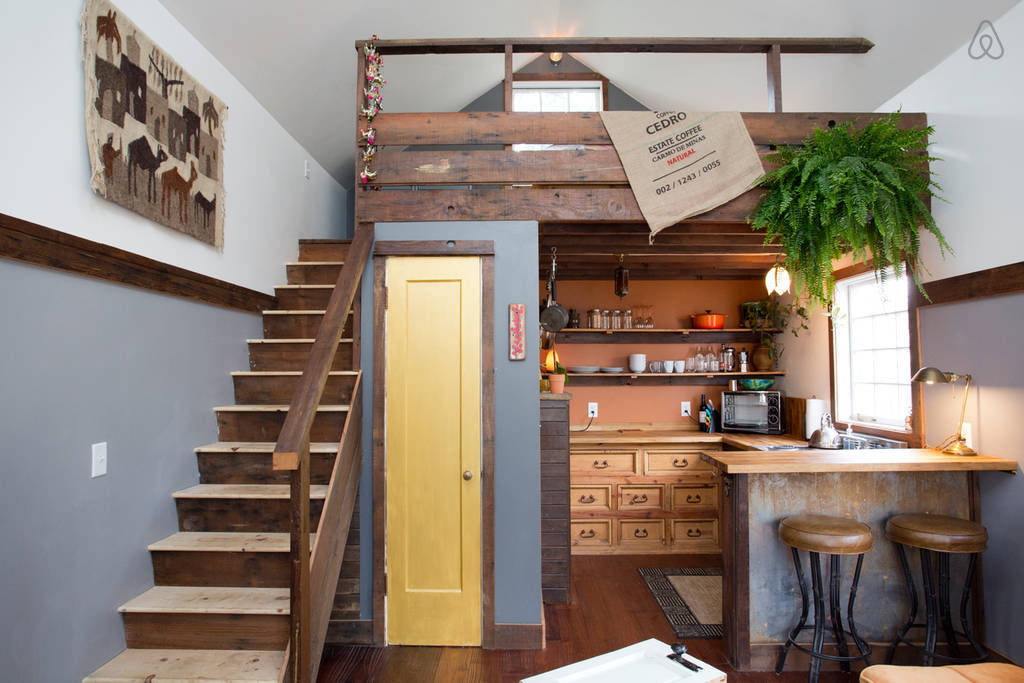 This rustic modern tiny house in Portland, Oregon was built using recycled and reclaimed materials.
On the main level, the spacious plan with teak hardwood floors creates a charming space with a small functional kitchen and cozy living room. The kitchen shelves made of reclaimed wood and vintage fruit crates are used as kitchen drawers.
The upstairs loft bedroom has a retro-fitted bed and vintage crates serve as bedside tables.
The tiny vacation home also has a private fenced courtyard area just inside the front gate where you can enjoy breakfast on a warm sunny day.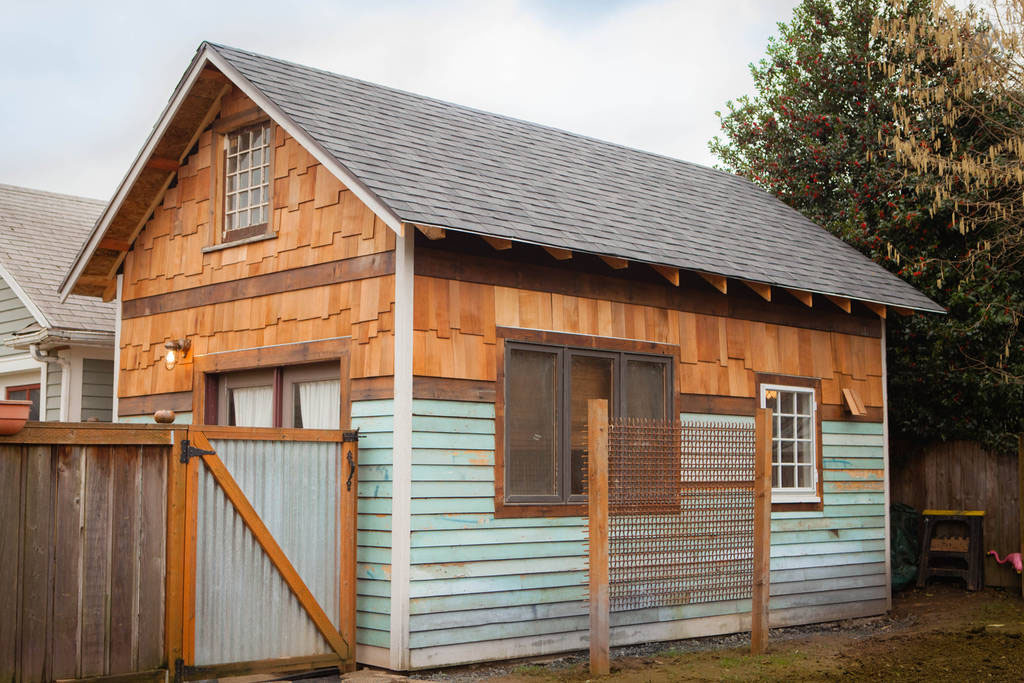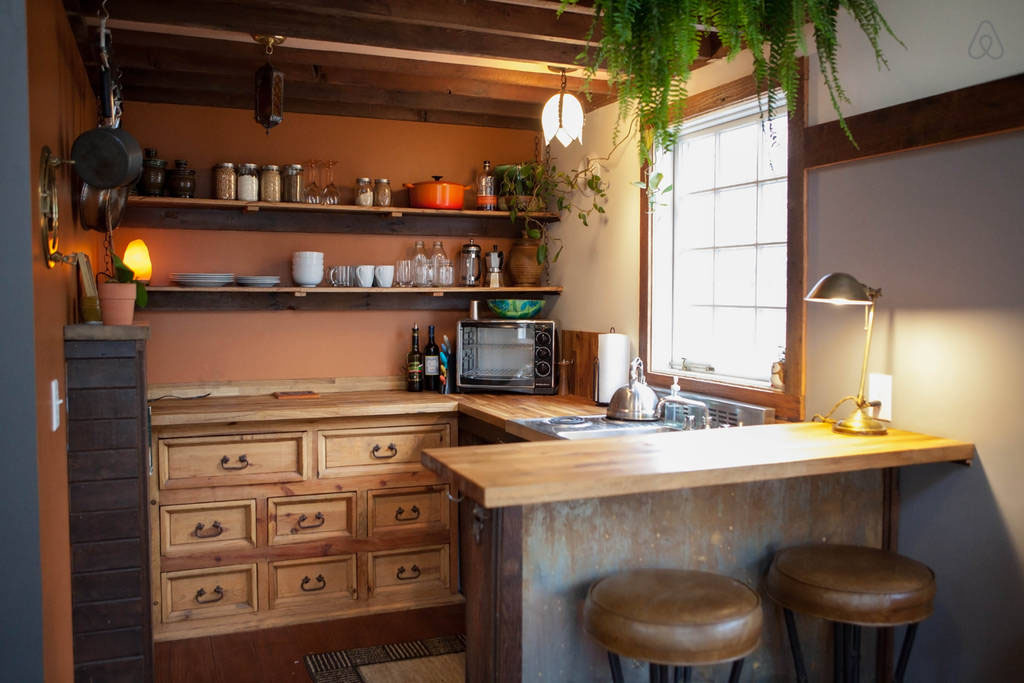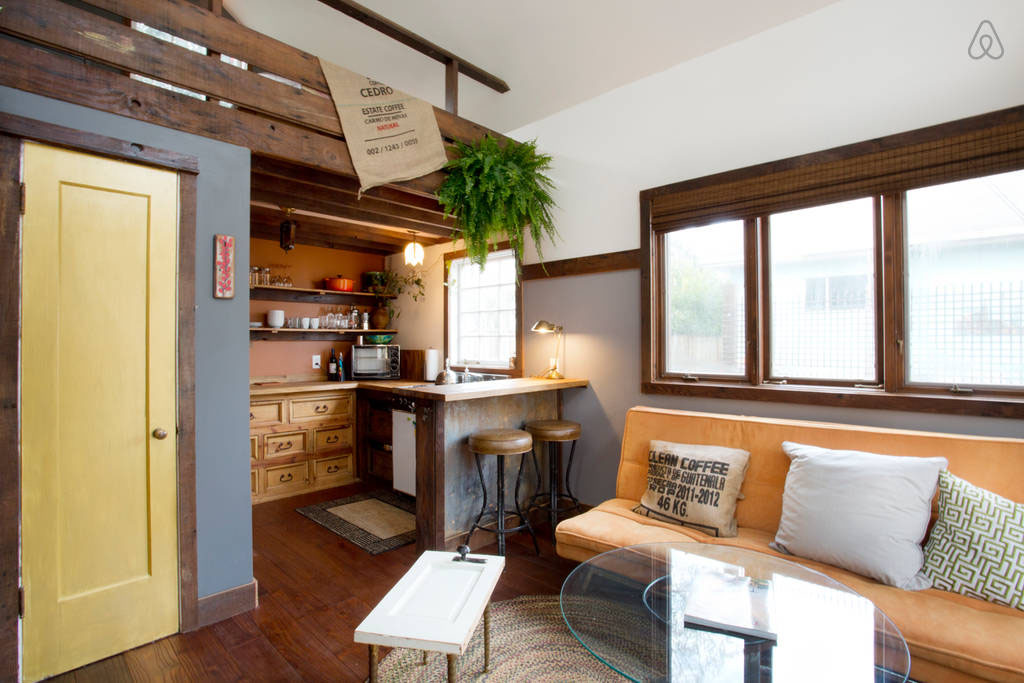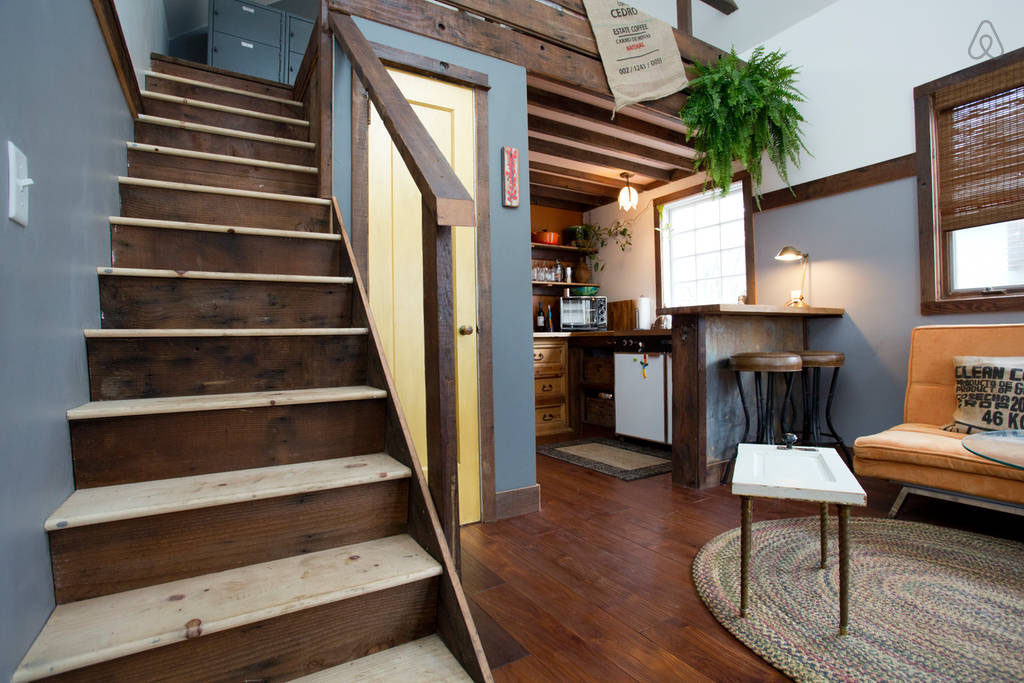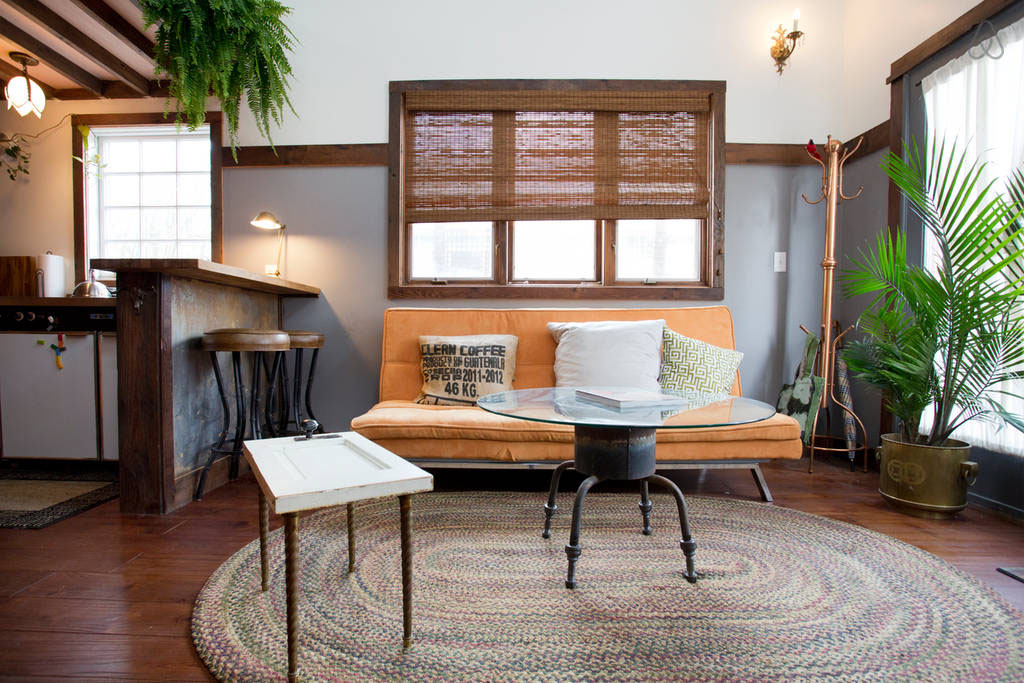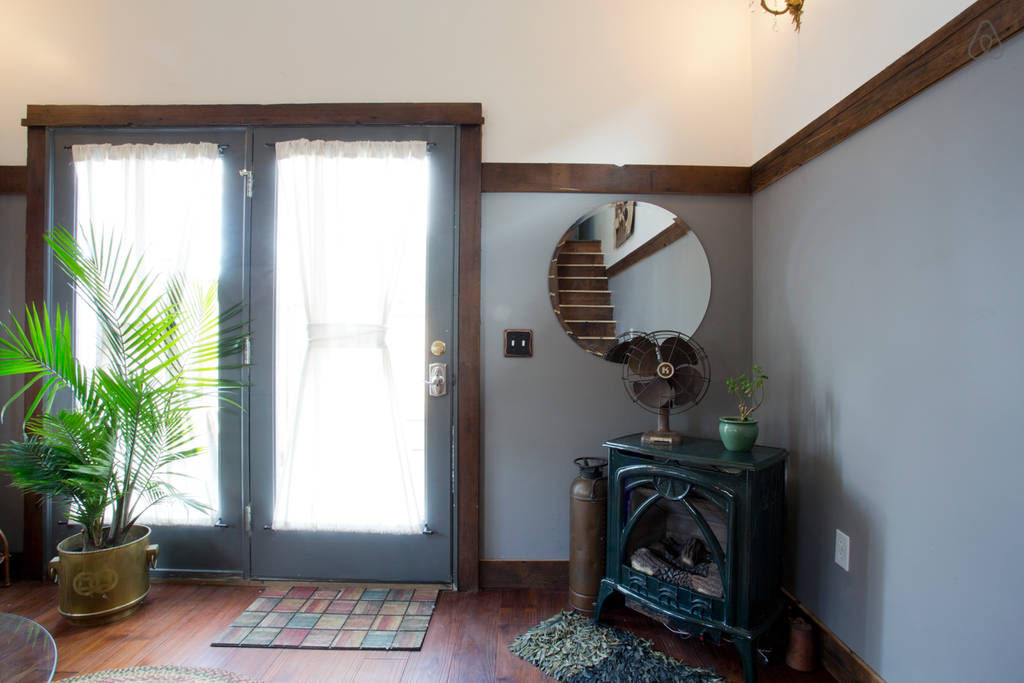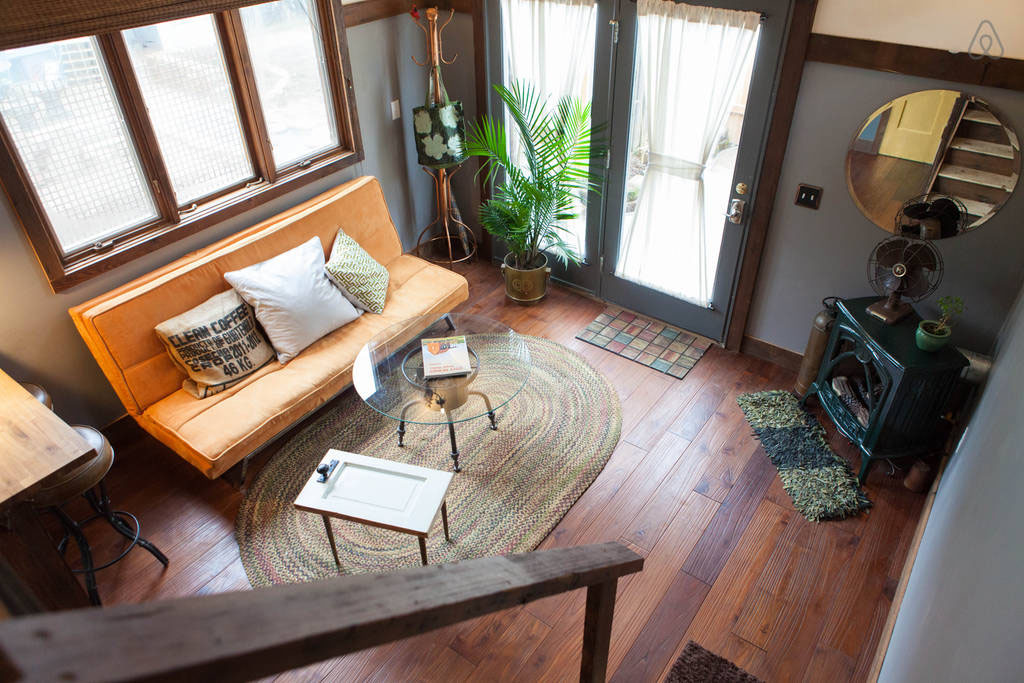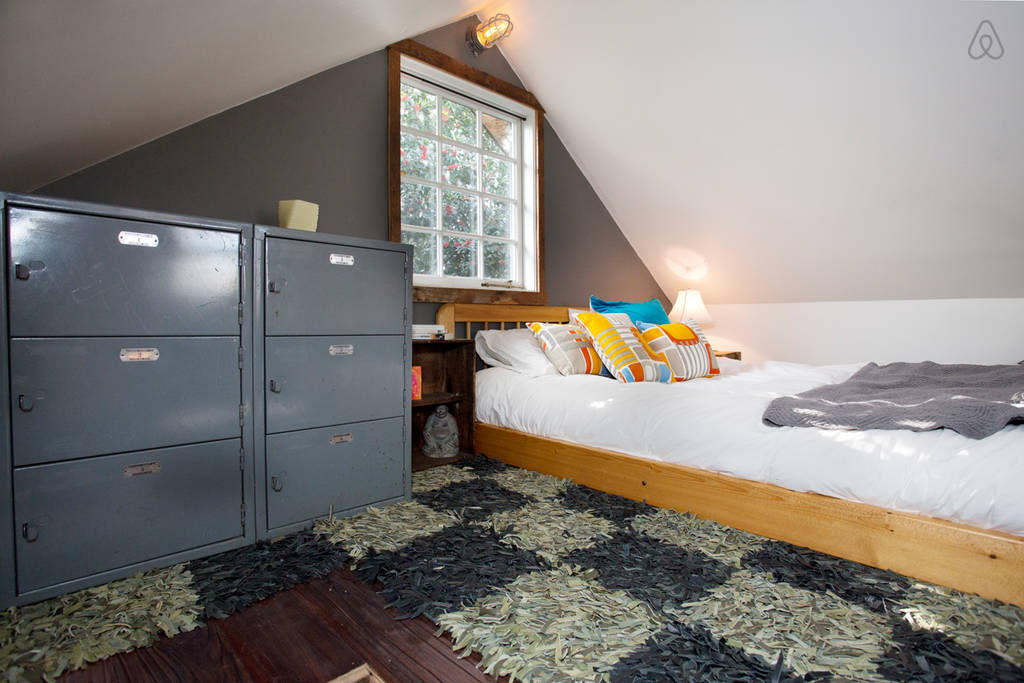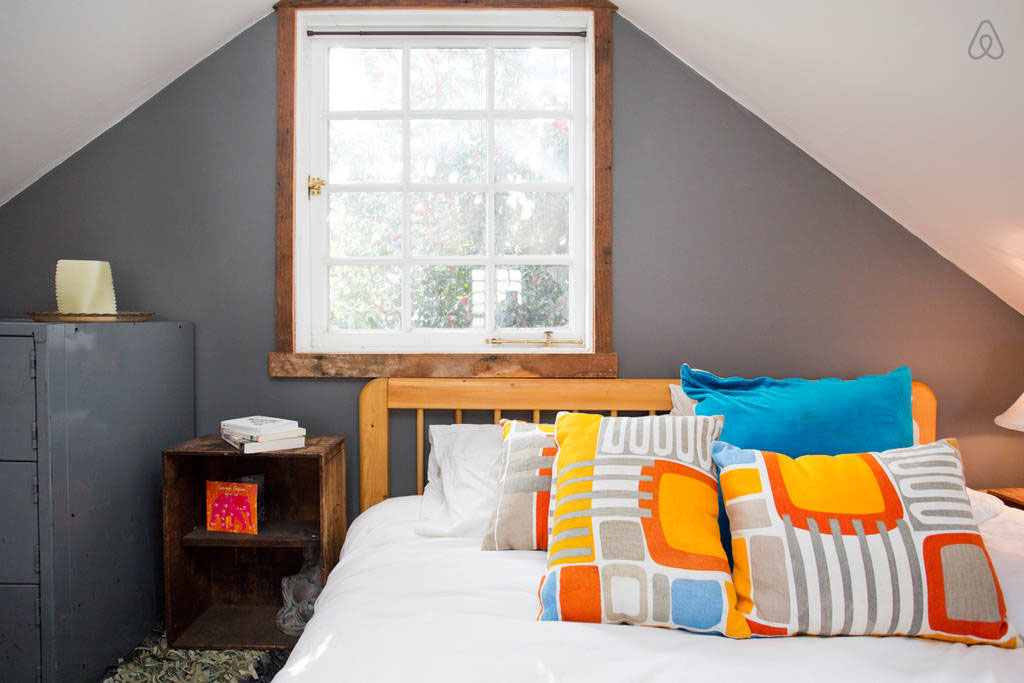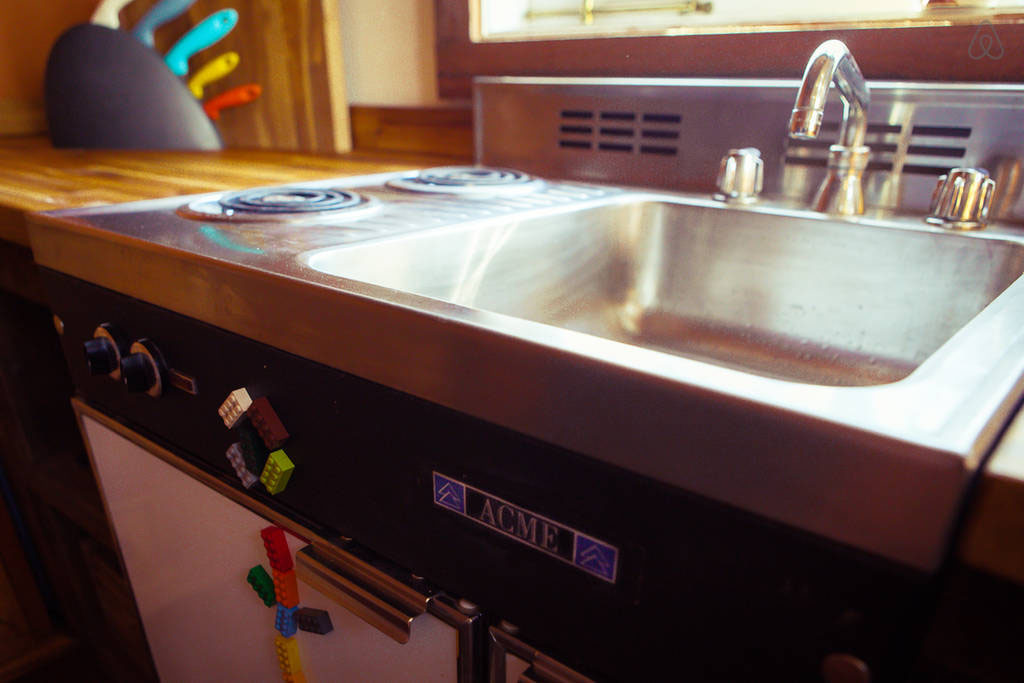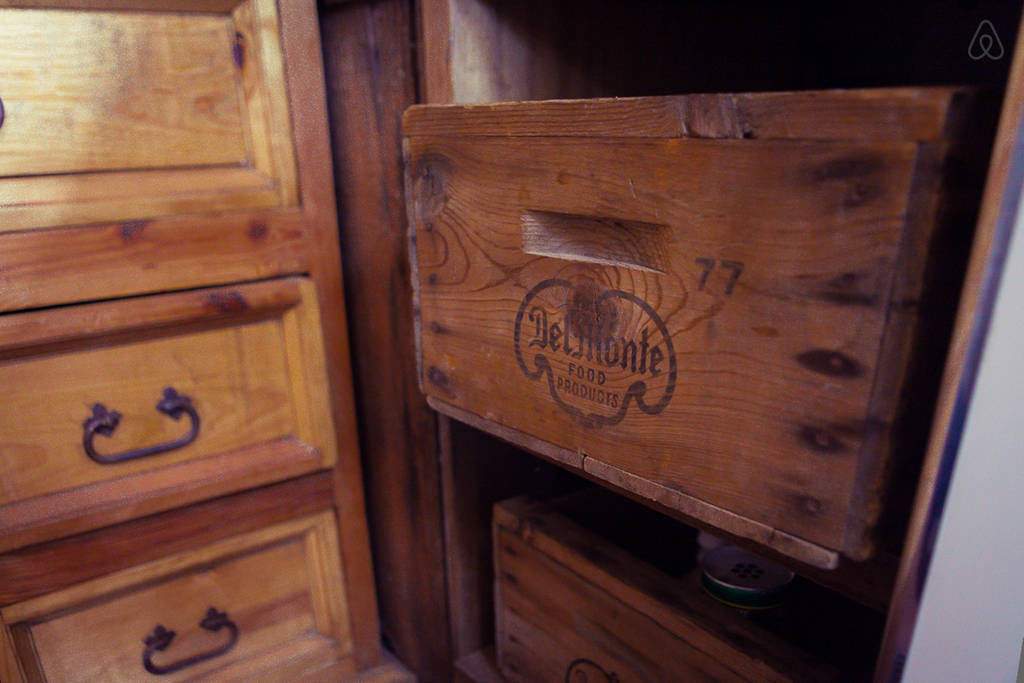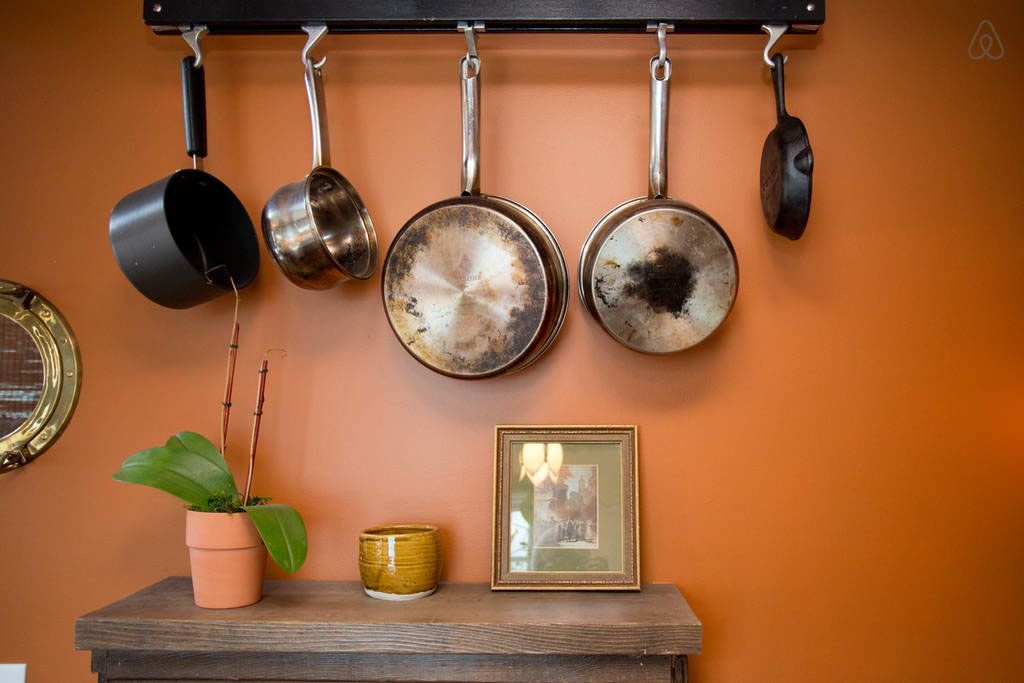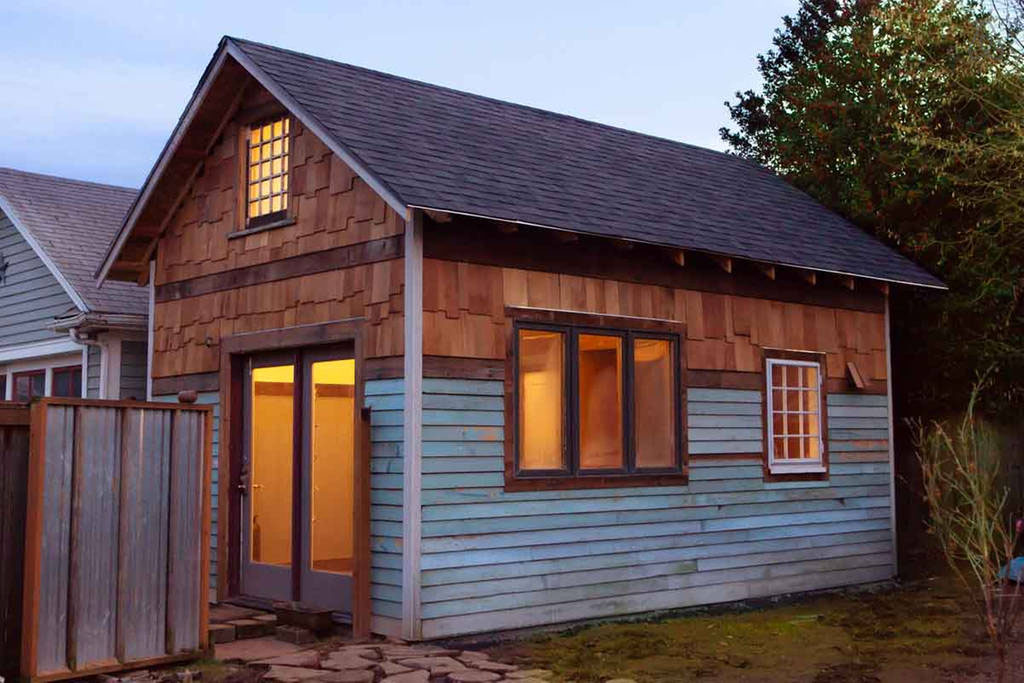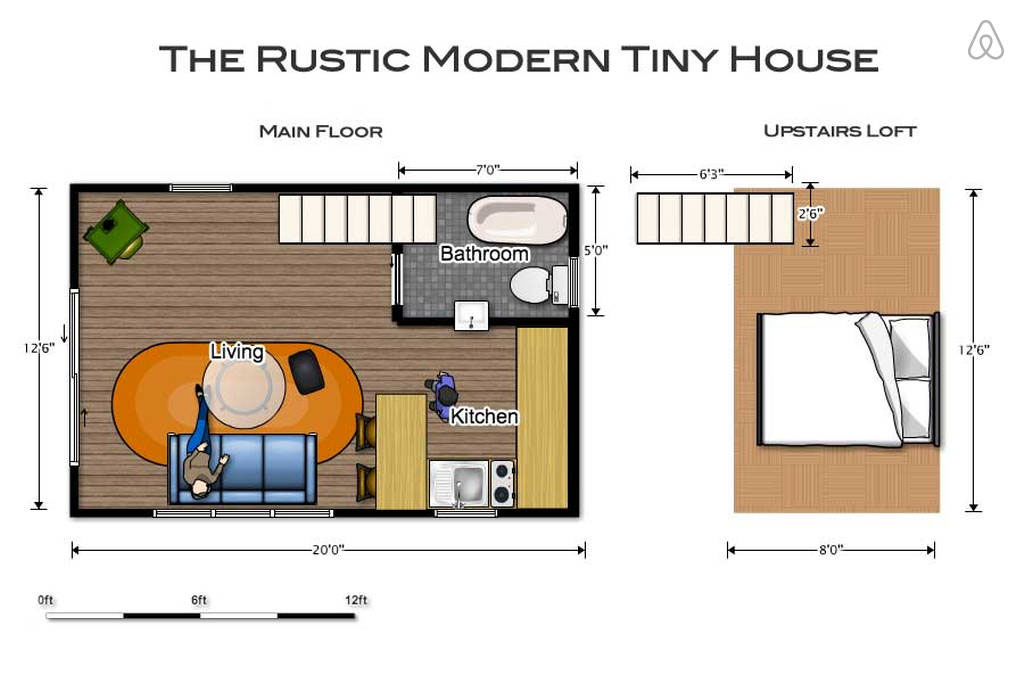 Via: Airbnb