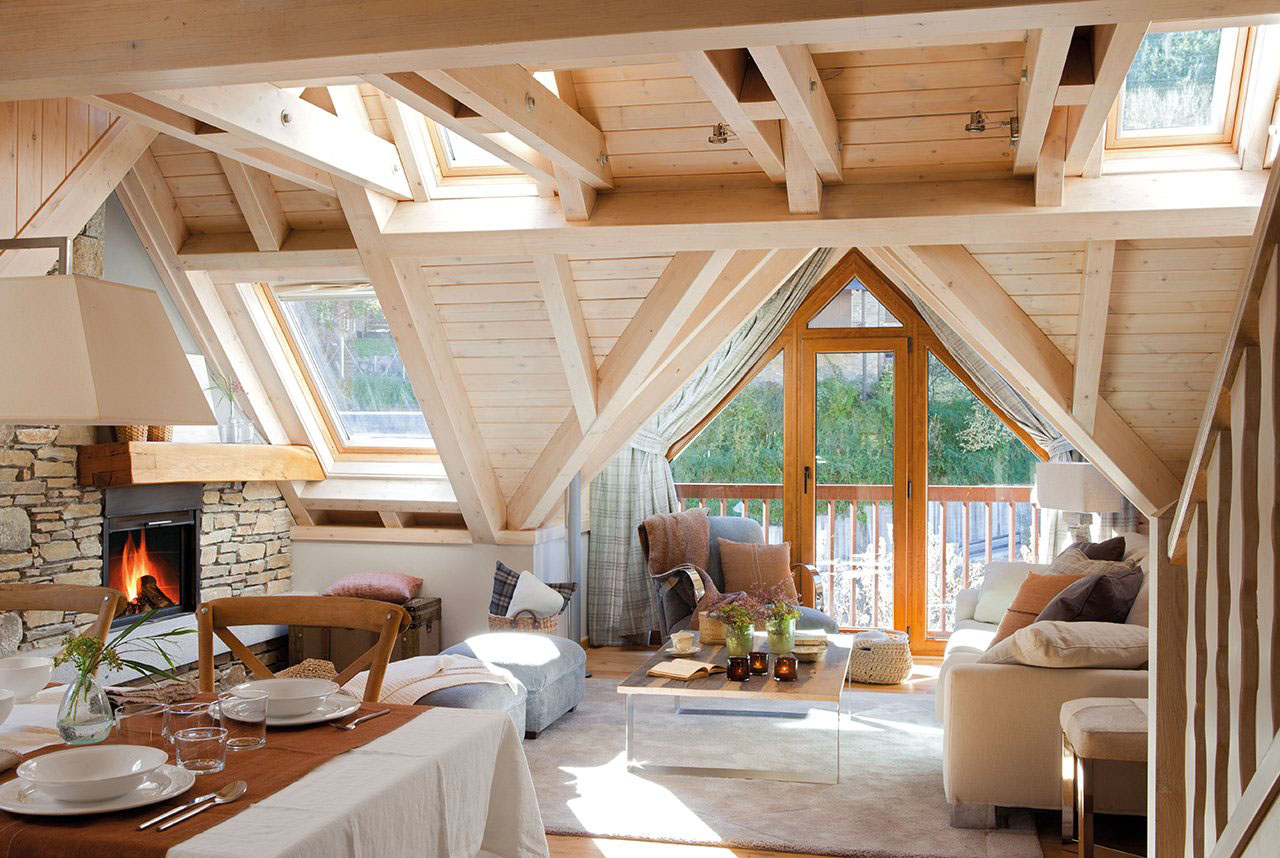 The owner of this mountain cottage retreat in the Val d'Aran in the Pyrenees Mountains, Spain wanted a cozy home where he could go to sleep looking at the stars and wake up seeing the snow. To make this a reality, plenty of skylights were created throughout the house and in the bedrooms.
Wood is a main feature of the decor with white soft pine wood and clear solid oak dominating the interior spaces.
Interior decorator Carolina Juanes used light furniture and fluffy fabrics to counteract the visual weight of the wooden floors and ceilings.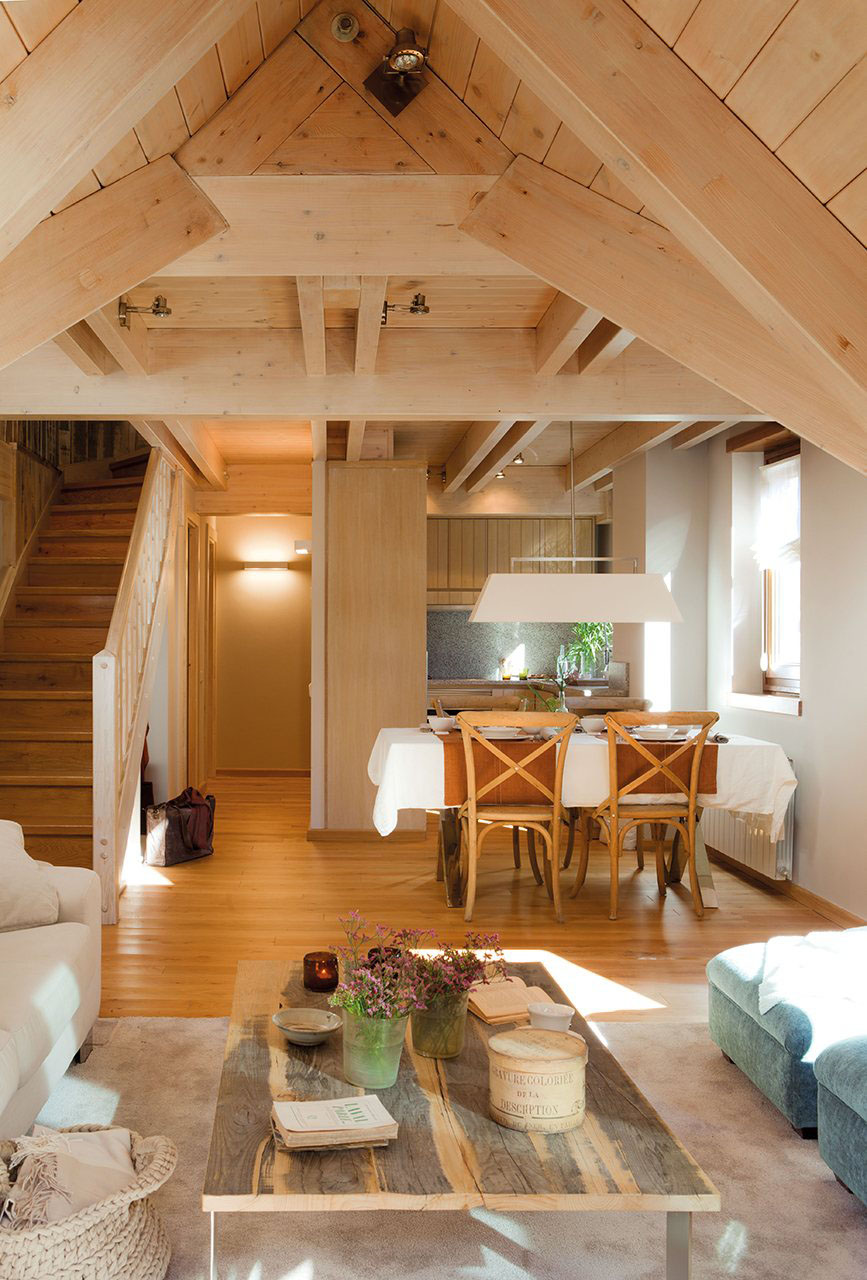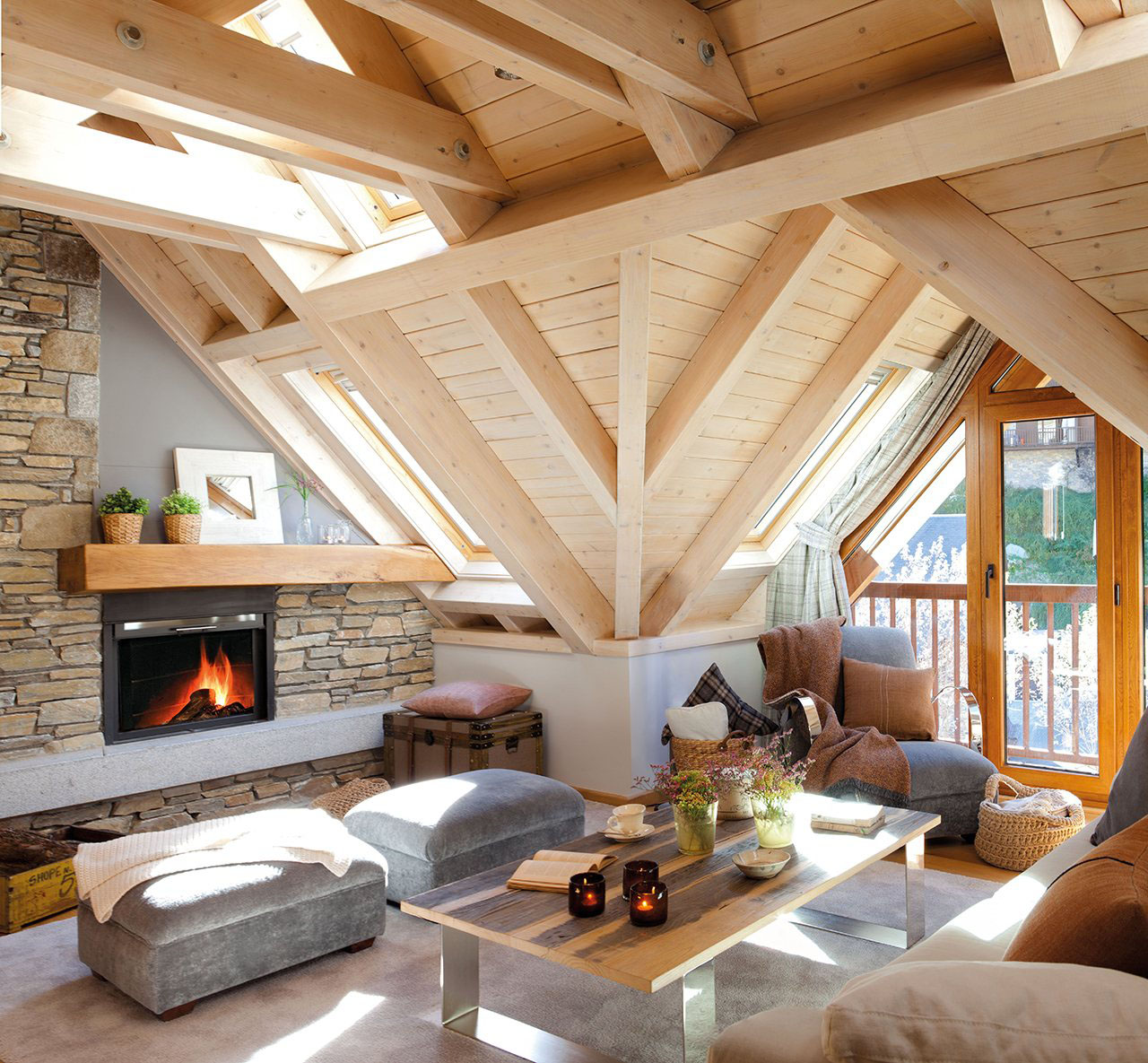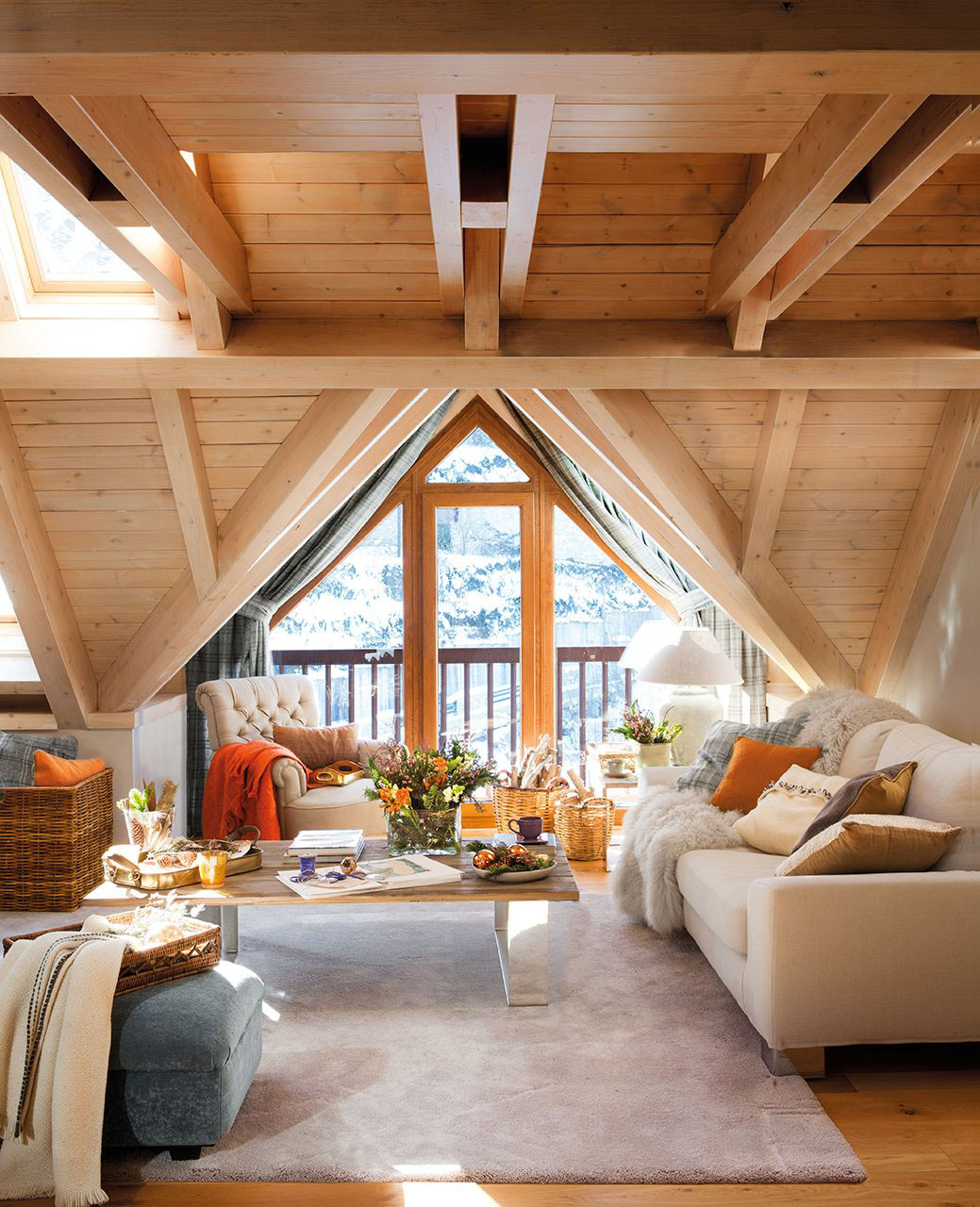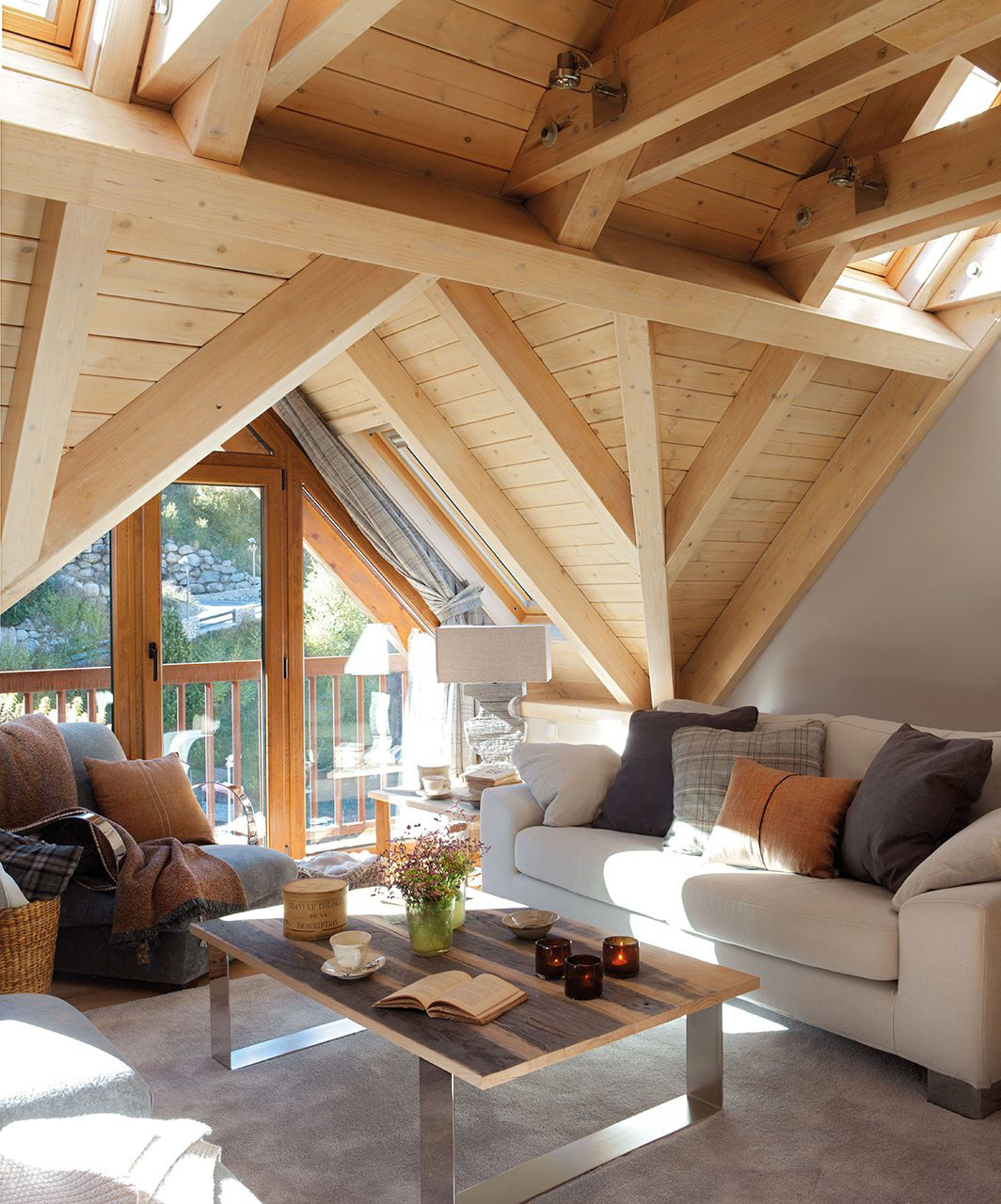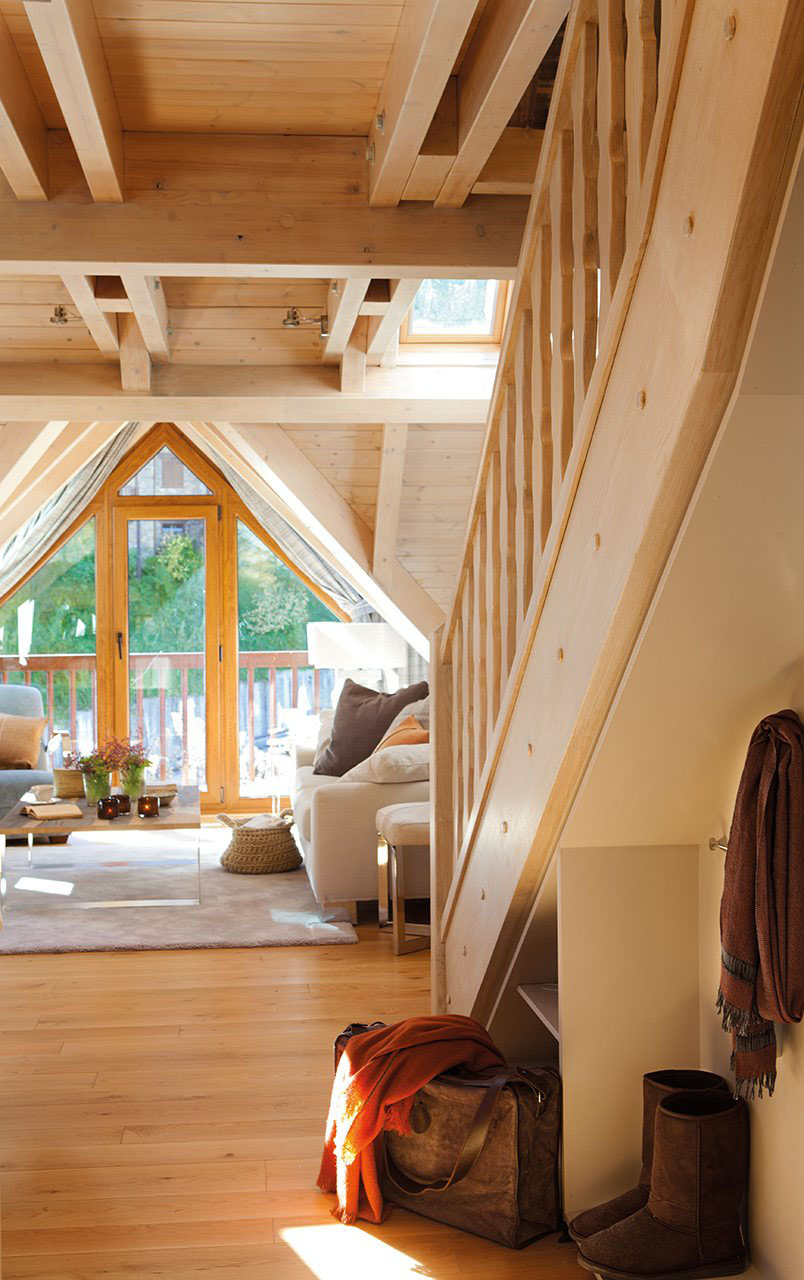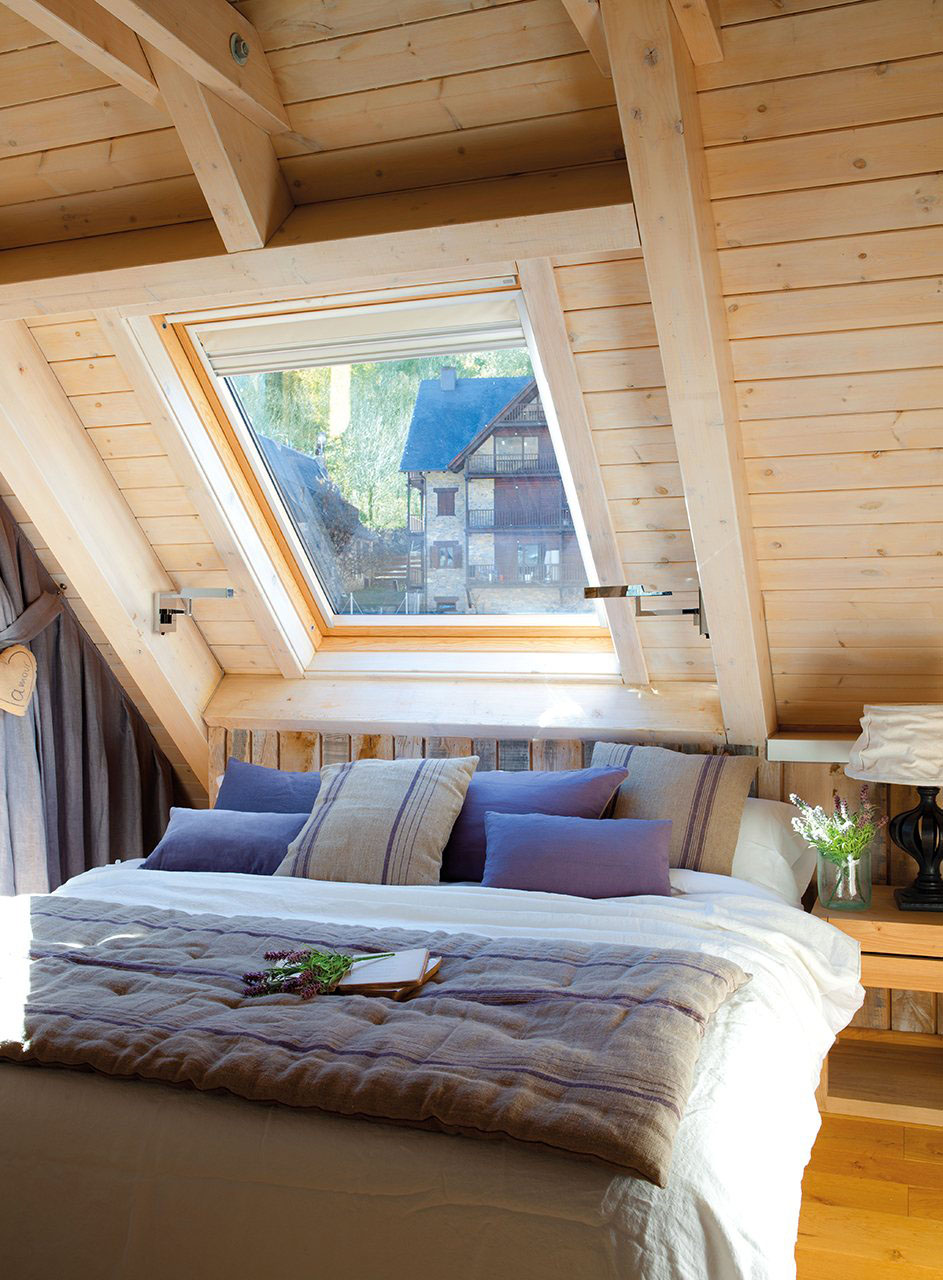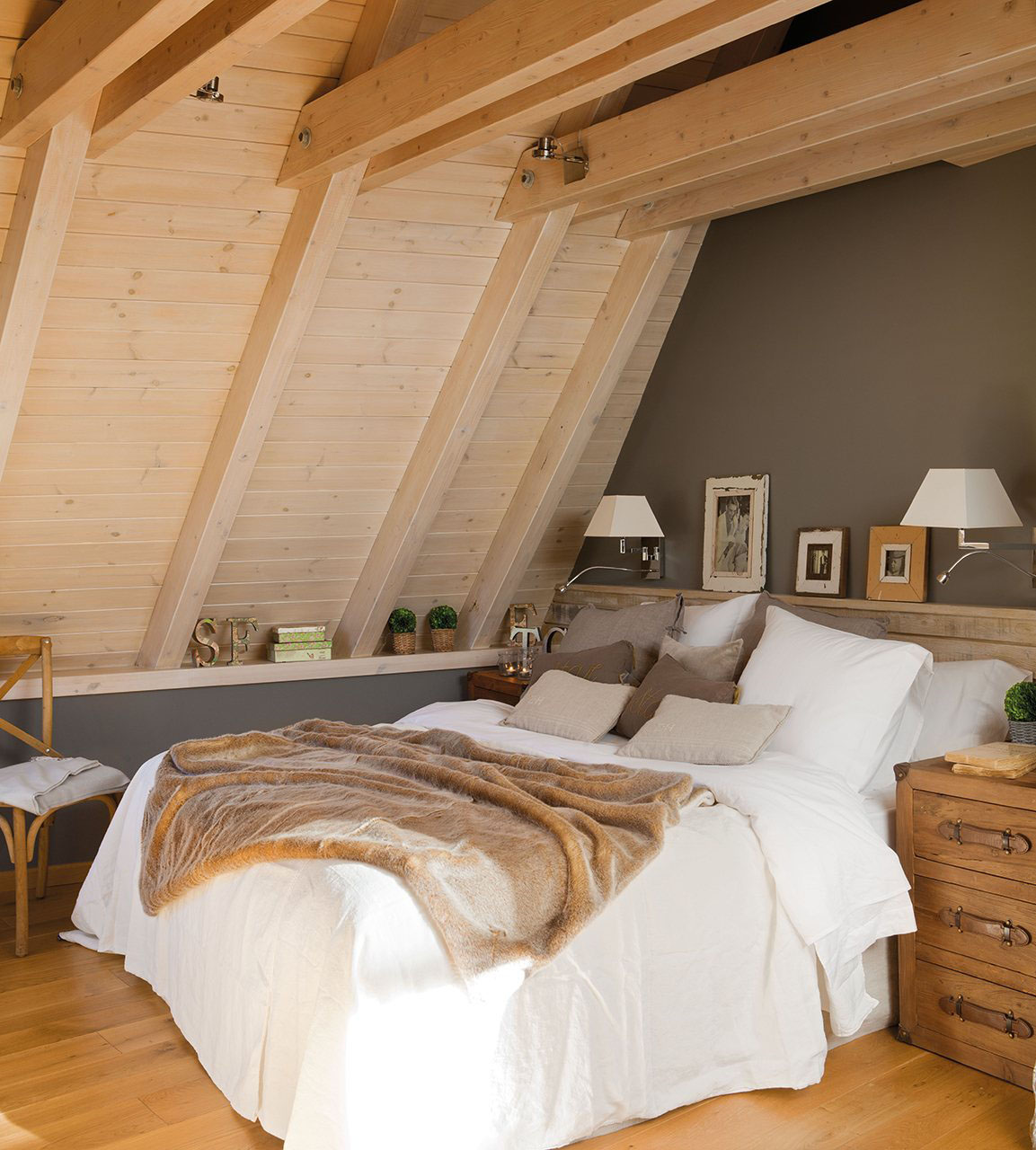 Via: ElMueble