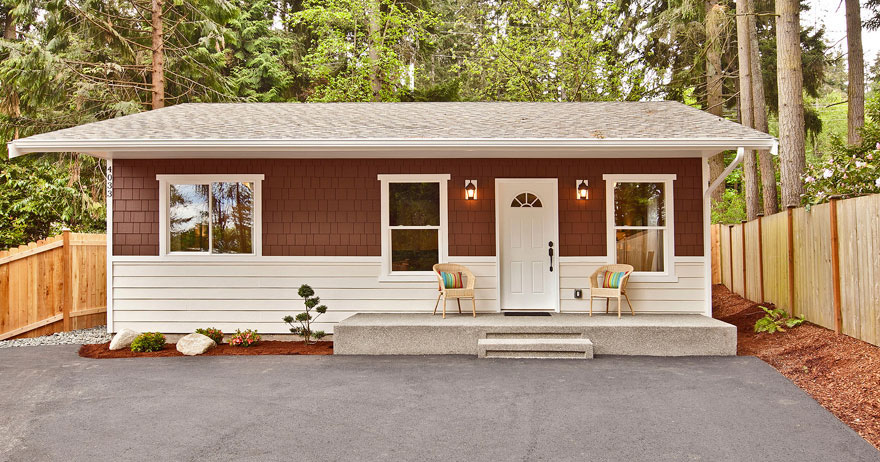 This small bungalow house in Bellevue, Washington features a simple elegant exterior and spacious front yard.
Inside the home, the layout is very practical. The open living/dining area is tastefully decorated, and the entire house feels larger than its tiny size.
The low maintenance landscaping makes the home the ultimate in simple living.