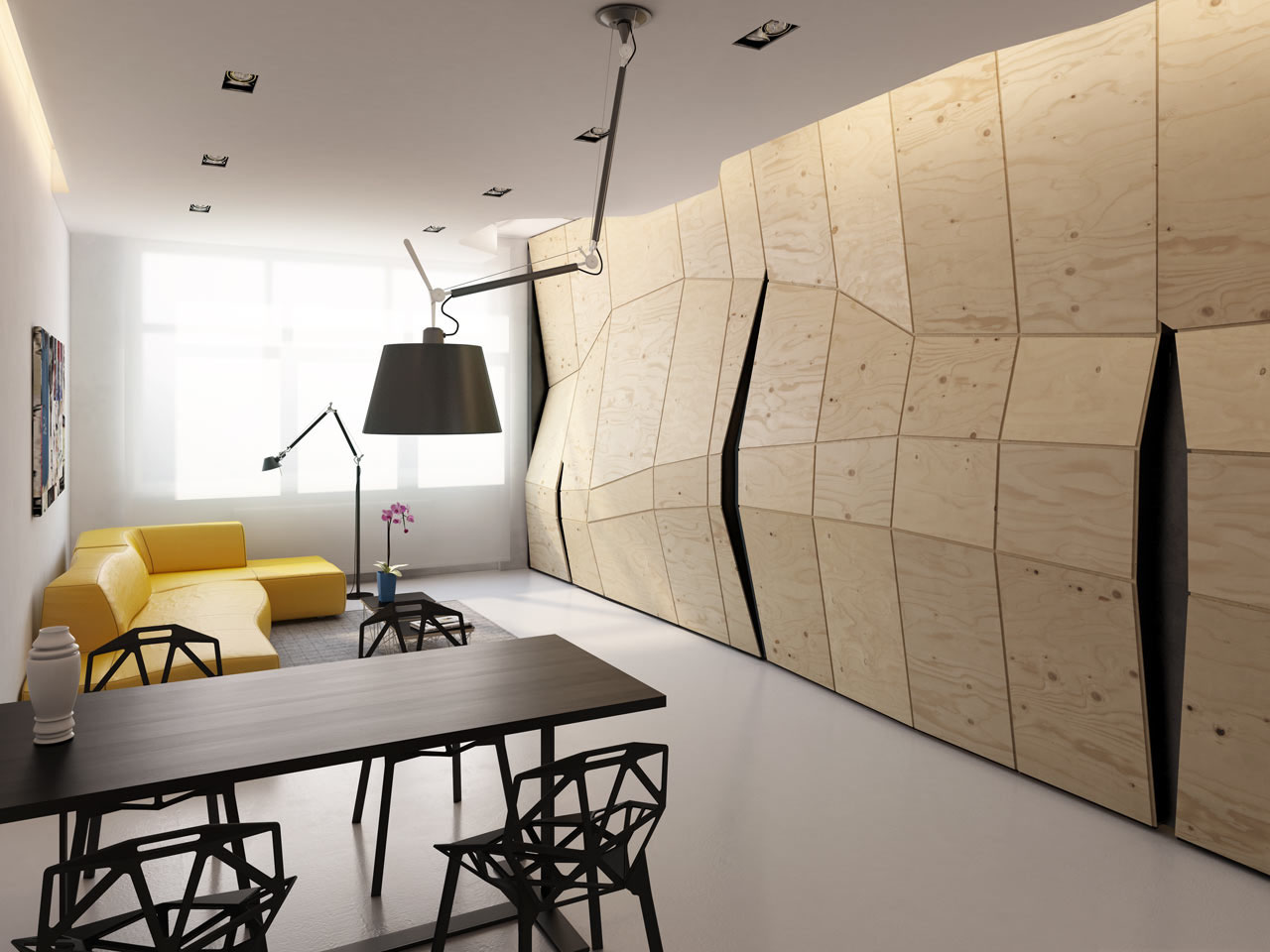 Russian designer Vlad Mishin designed this 60 square meter (645 square foot) Transformer Apartment which is separated in the middle by a sculptural structure.
The massive wall structure has several transforming elements made from black metal framework and plywood.
The end block in the living room rotates and reveals a TV and bookshelves. The large middle panel hides the kitchen behind a niche. The bathroom door is also hidden behind another wall panel.
By rotating the living room wall structure one can create a private space and watch TV in the bedroom. The bathroom can also be accessed through the bedroom.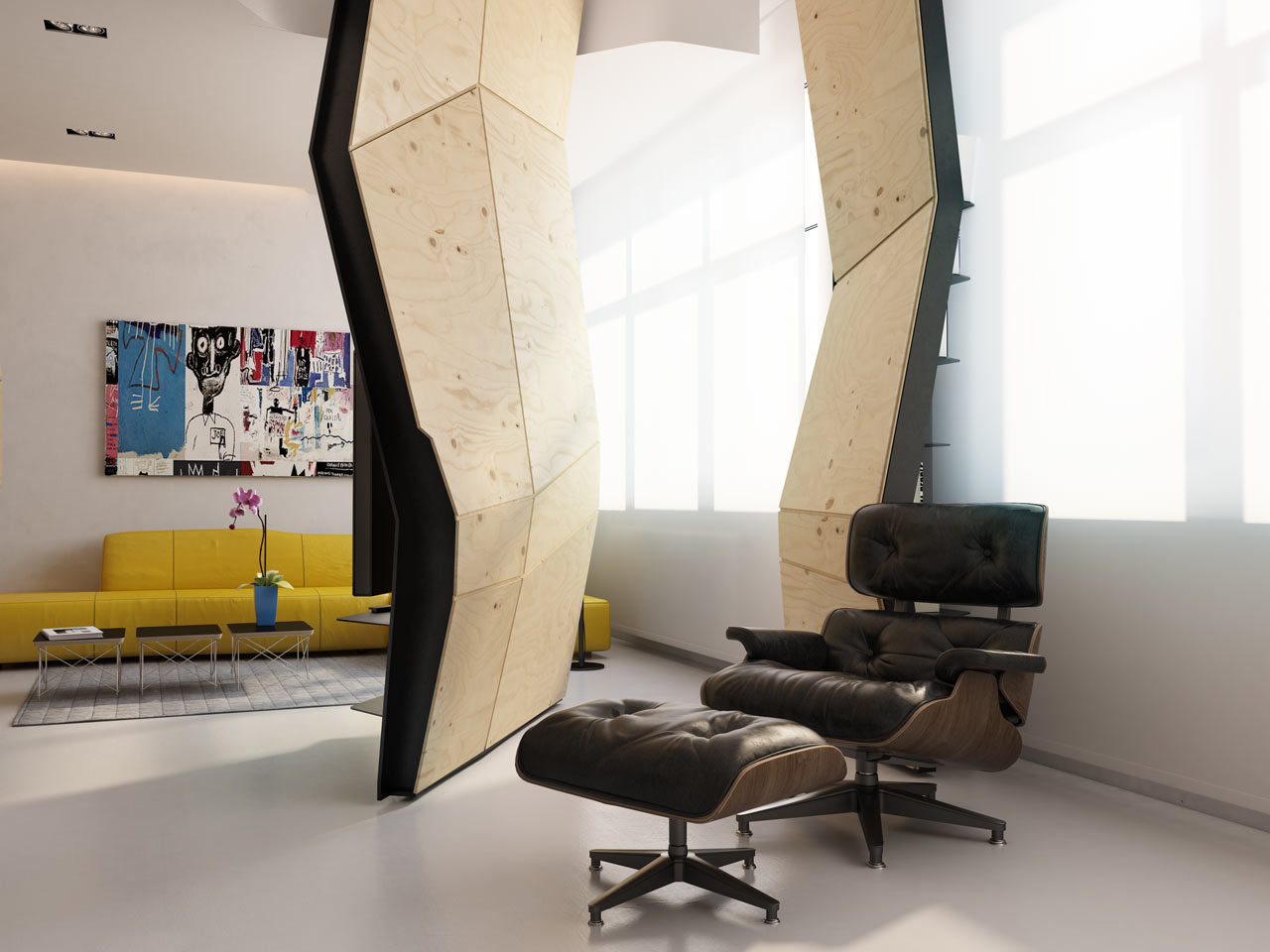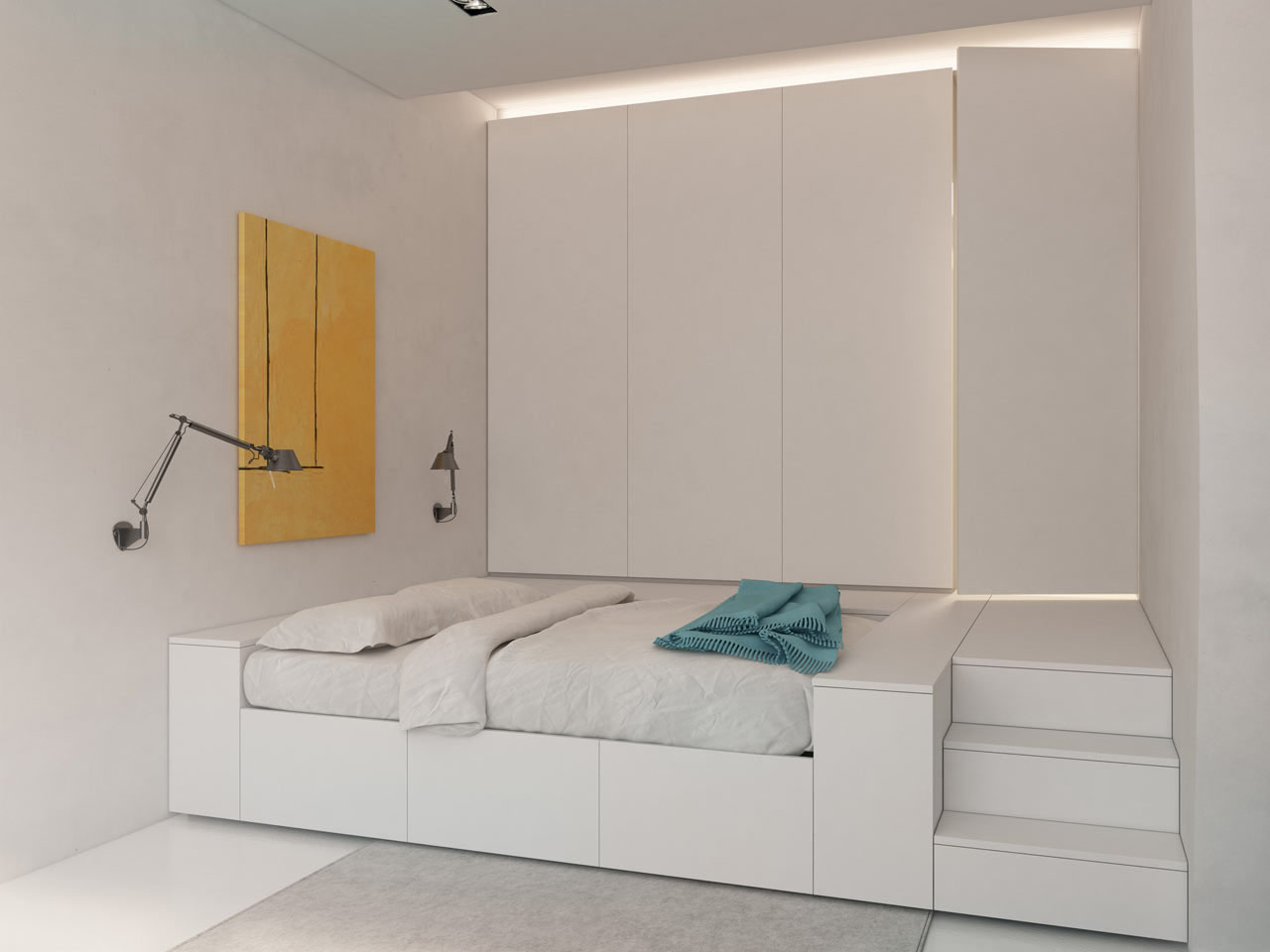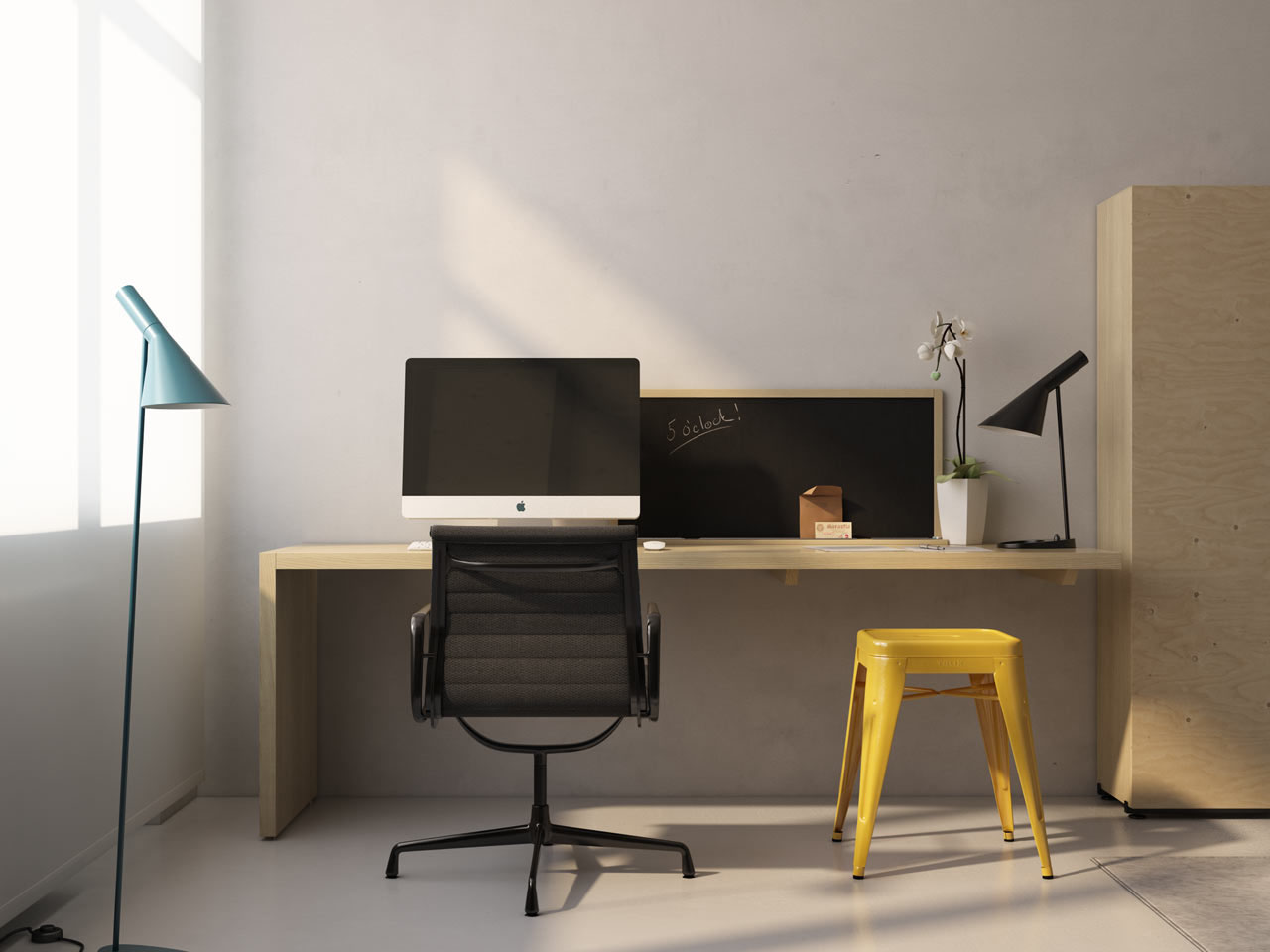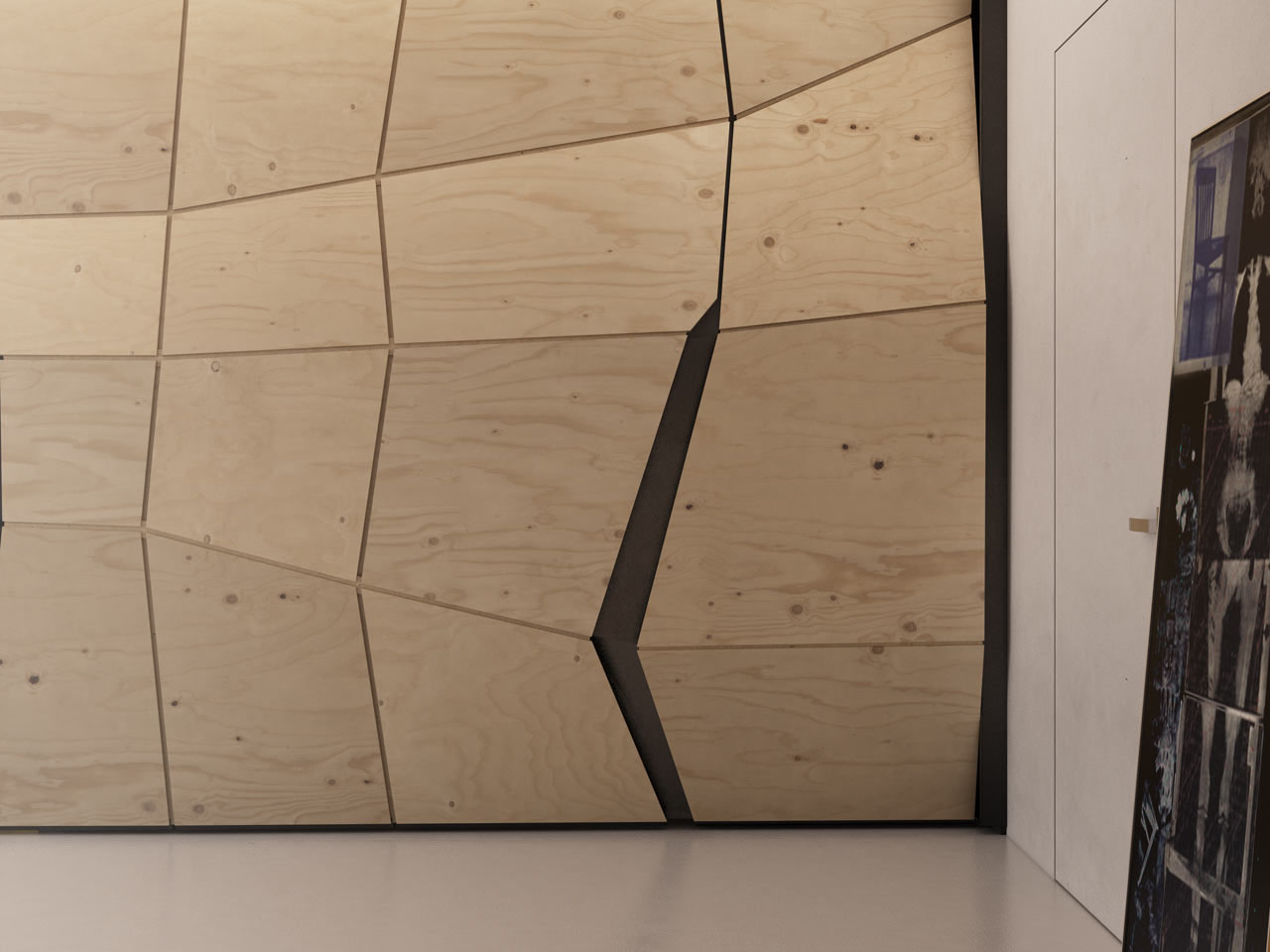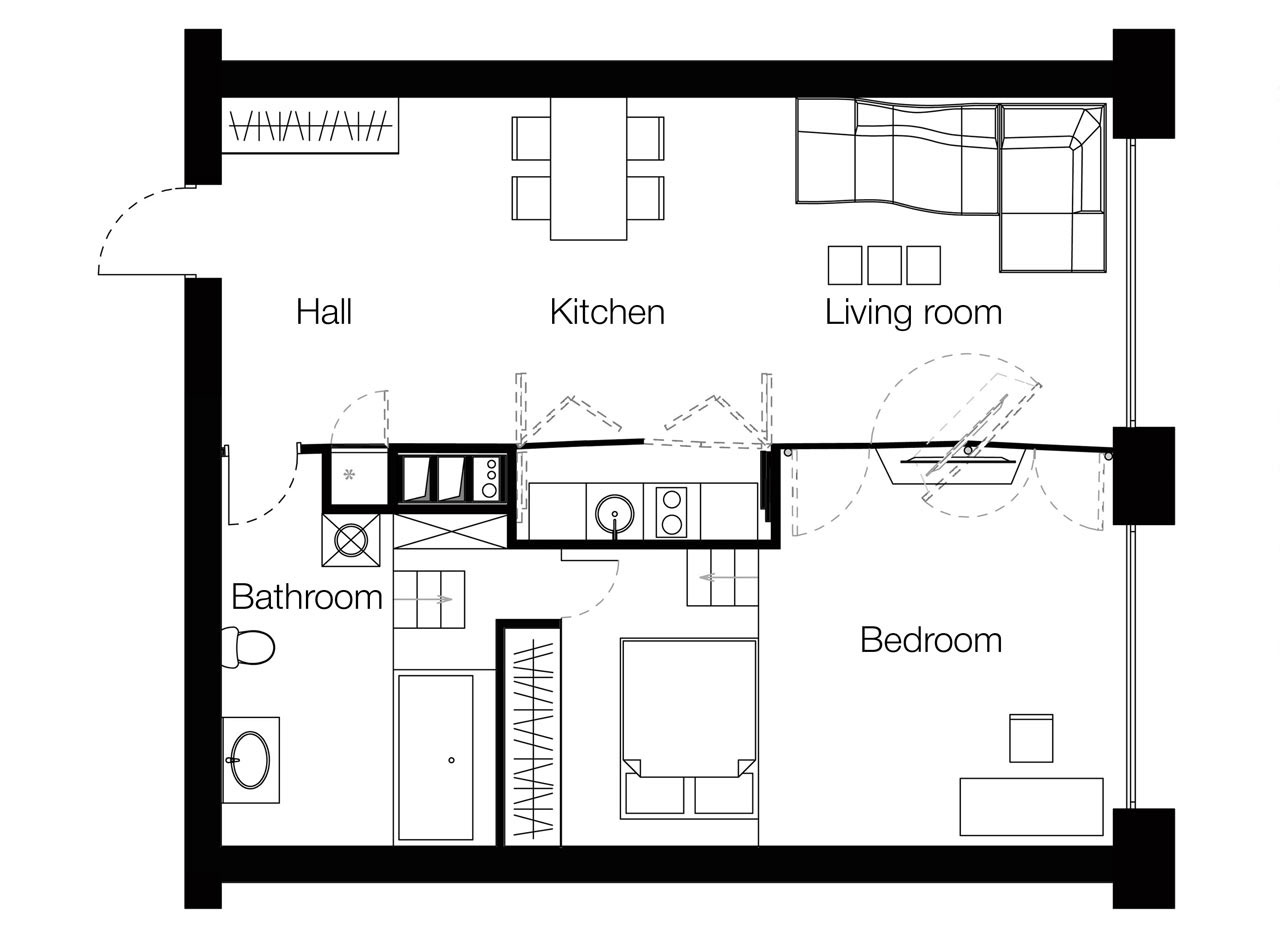 Via: Design Milk