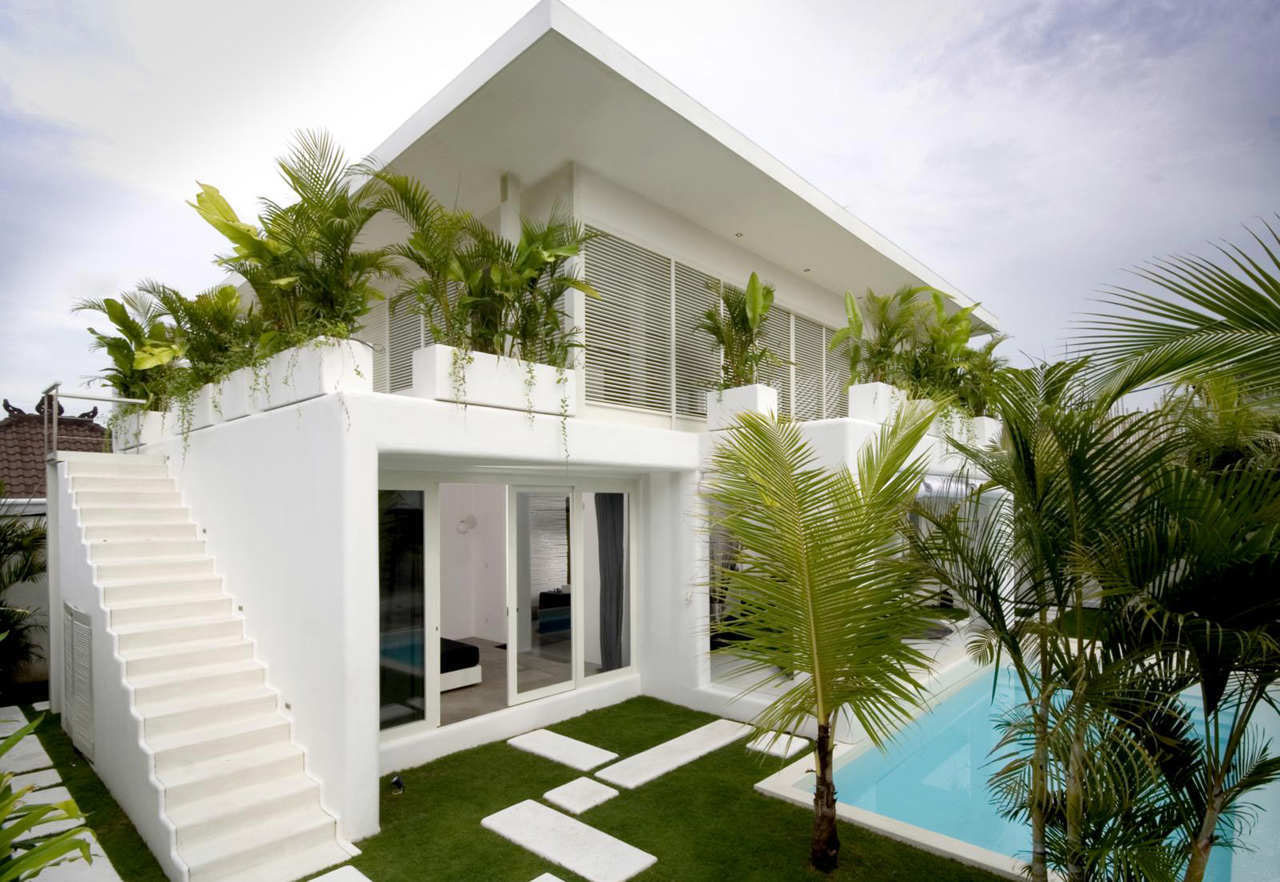 The design of this modern house in Bali, Indonesia by Word of Mouth Architecture was created to allow the functions of spaces to interact with one another. The aim was to design a villa that is fun and unique.
The living area seamlessly flows into the pool area, and each bedroom also functions as a living space. In the master bedroom, the bed, bathtub, shower, sink, and writing table are all overlapped within one area.
The building itself has rounded corners in order to infuse softness to the structure.