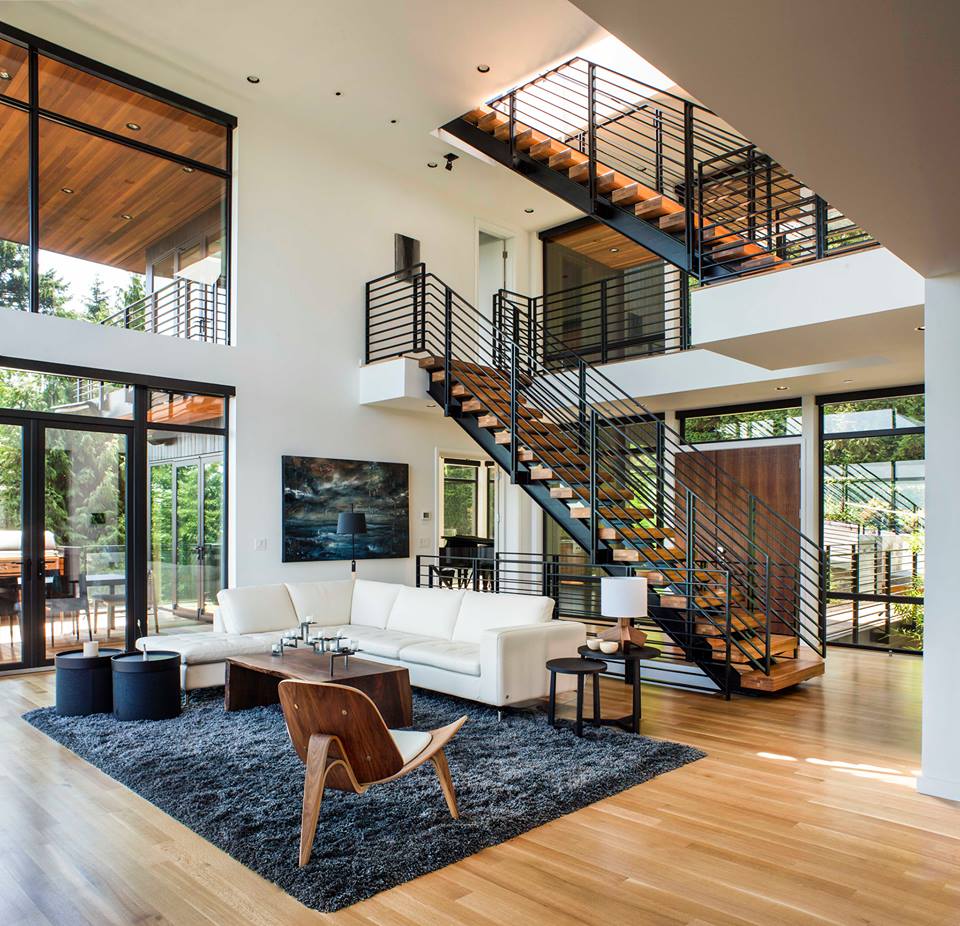 The Music Box Residence in Portland, Oregon was designed by Scott | Edwards Architecture for a musical family.
Built on a steep lot, the 6,473 sq. ft. modern home enjoys views towards Mt. St. Helens and Mt. Rainier.
The owners required space and acoustic separation for their music practices. The husband is a member of the Oregon Symphony and the wife teaches piano in the home studio.
The "U" shaped plan of the house has a glassy two-story entry space in the middle and large structures on both sides. A rooftop deck has commanding views of the city and mountains.