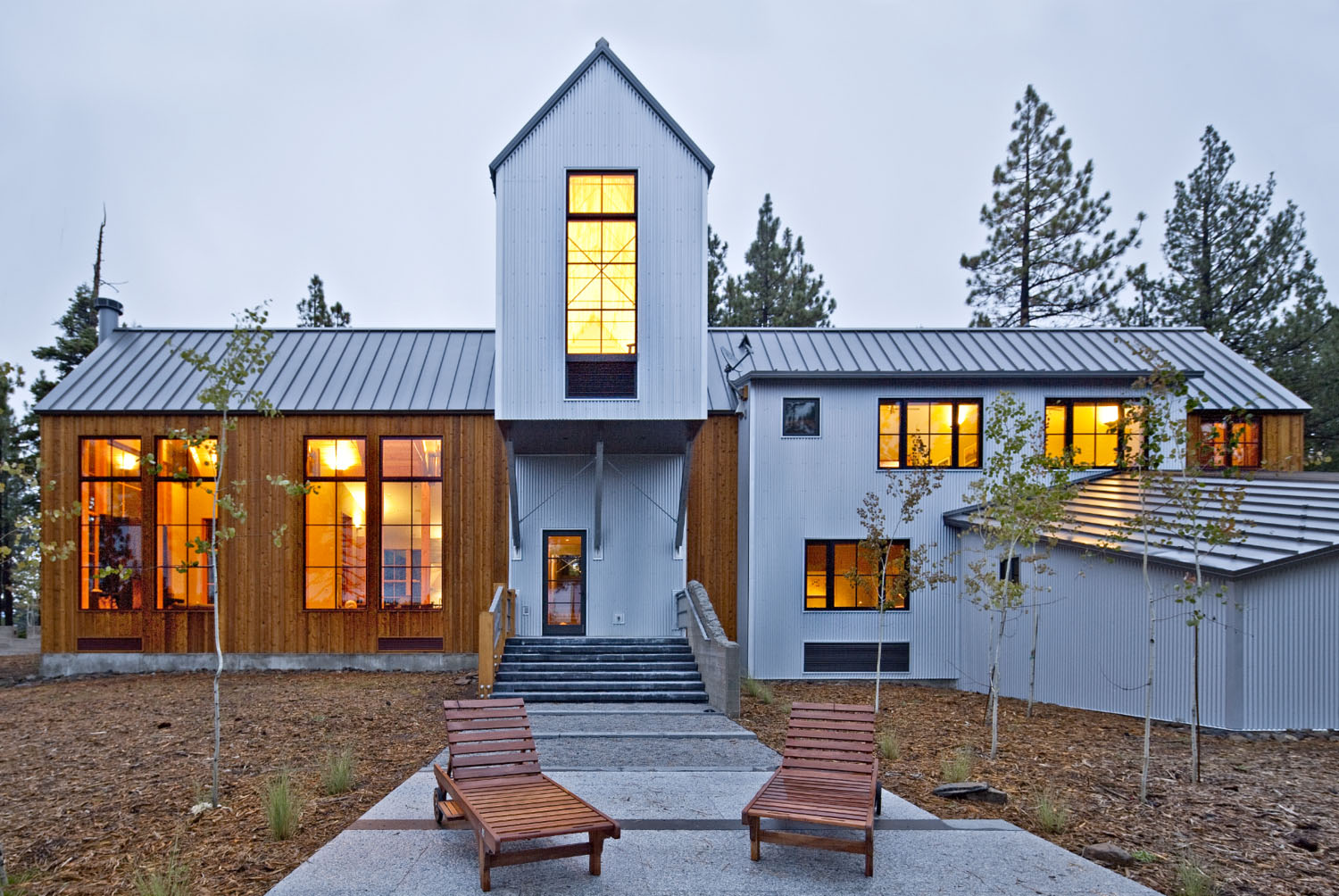 Tahoe Ridge House by WA Design is located in Tahoe Donner near Lake Tahoe, California. The design of the house is inspired by its mountainous site and the mining history of the area.
The building materials consist of a mix of western red cedar and metal siding paying homage to the old mining buildings.
Inside the home, large Sierra White granite blocks are carved and hewn to form the fireplace hearths.