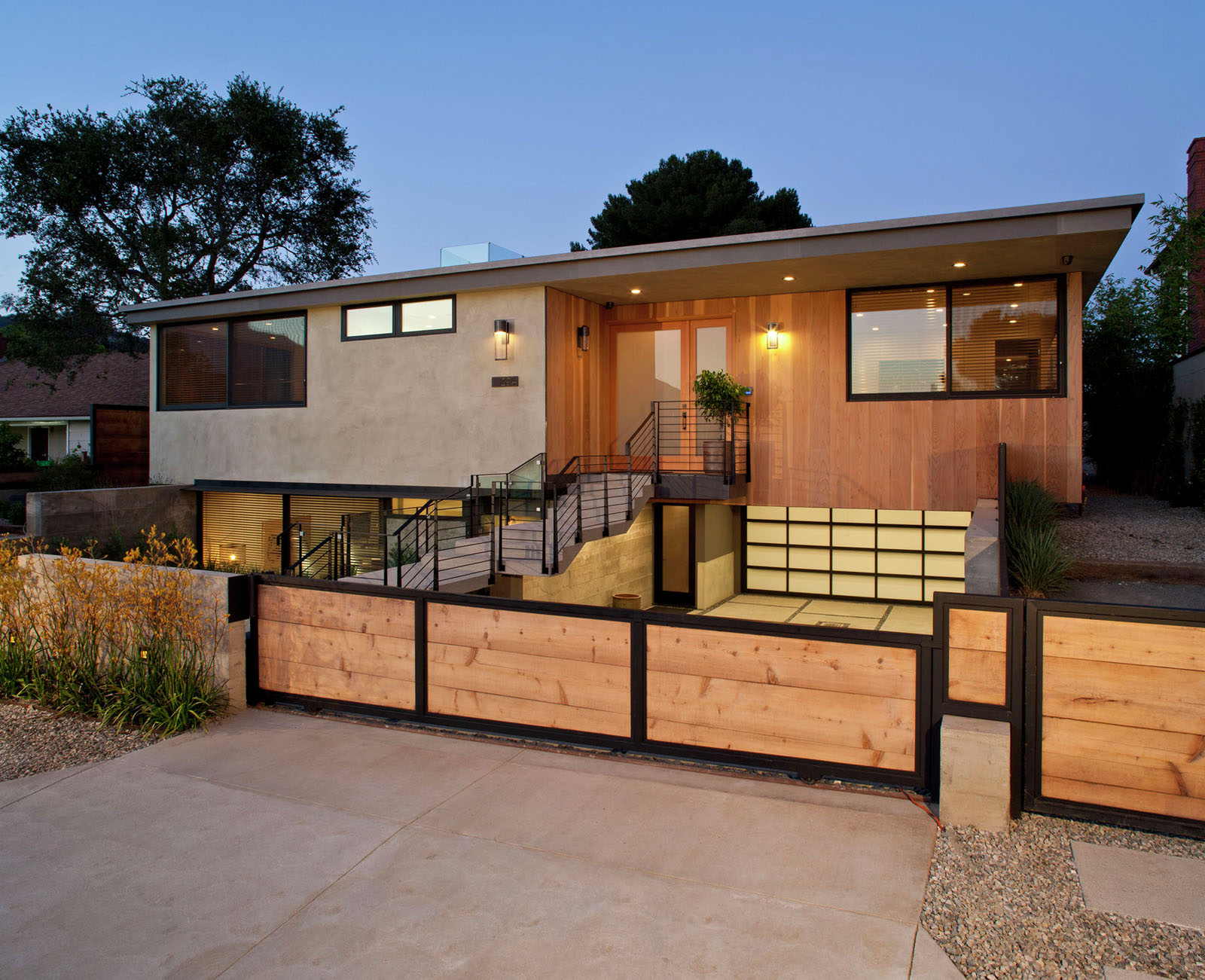 The Bellino Residence located in Pacific Palisades, Los Angeles, California was built to be in dialogue with its natural surroundings.
Designed by Mayes Office, the home comprises of two levels and a roof deck that enjoys a complete panorama of the California coast.
A modern mixture of wood, steel, concrete and stone were used to merge with the natural aesthetics of the exterior environment.