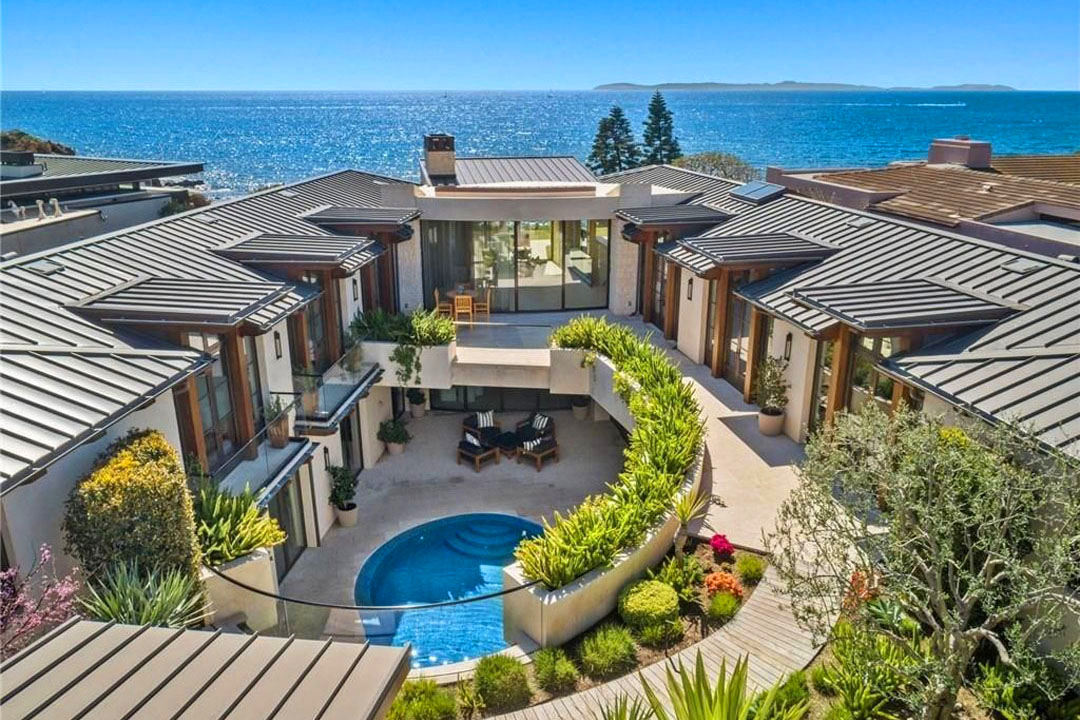 Perched on a cliffside at Cameo Shores Estate in Corona Del Mar, Newport Beach, California, this architecturally stunning coastal luxury home offers panoramic views of the Pacific Ocean.
The 7,000 sq. ft. contemporary home is designed by William Guidero Planning and Design.
At the center of the home is a courtyard with a pool and waterfall surrounded by a loggia.