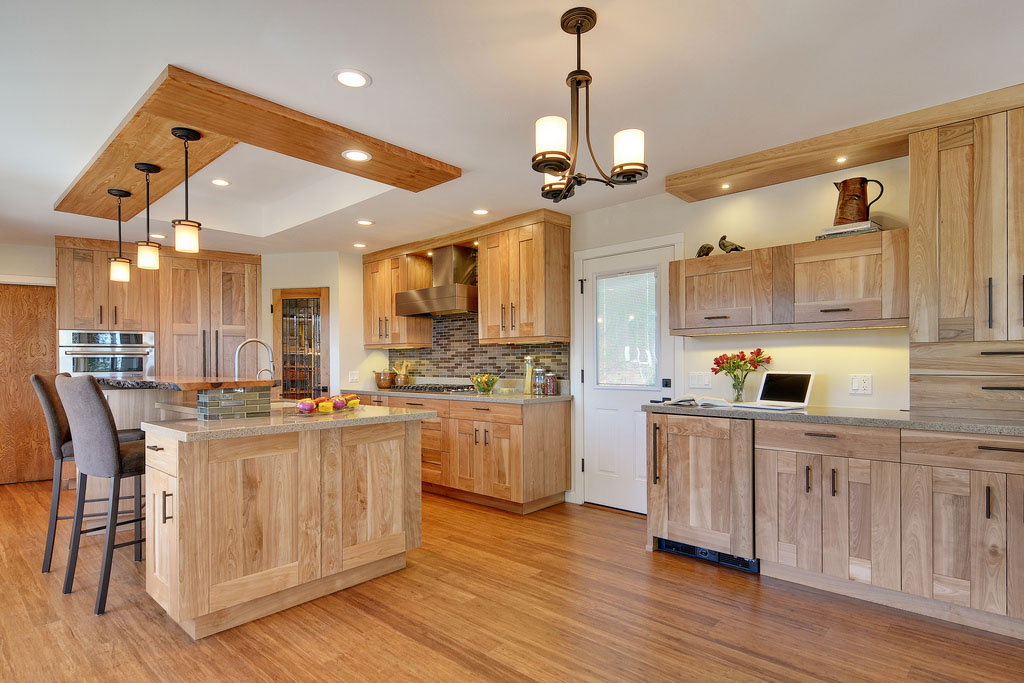 This beautiful contemporary kitchen with natural look features quartz countertops, red birch cabinets and an island counter made of live edge wood.
The custom kitchen was designed by RemodelWest with cabinets supplied by Crystal Cabinets, and the bark wood edge countertop purchased from California Urban Lumber.
The dishwasher is a little higher off the ground which allows for a more comfortable loading and unloading experience. Integrated panels were used on the refrigerator, dishwasher and wine refrigerator to maintain the design.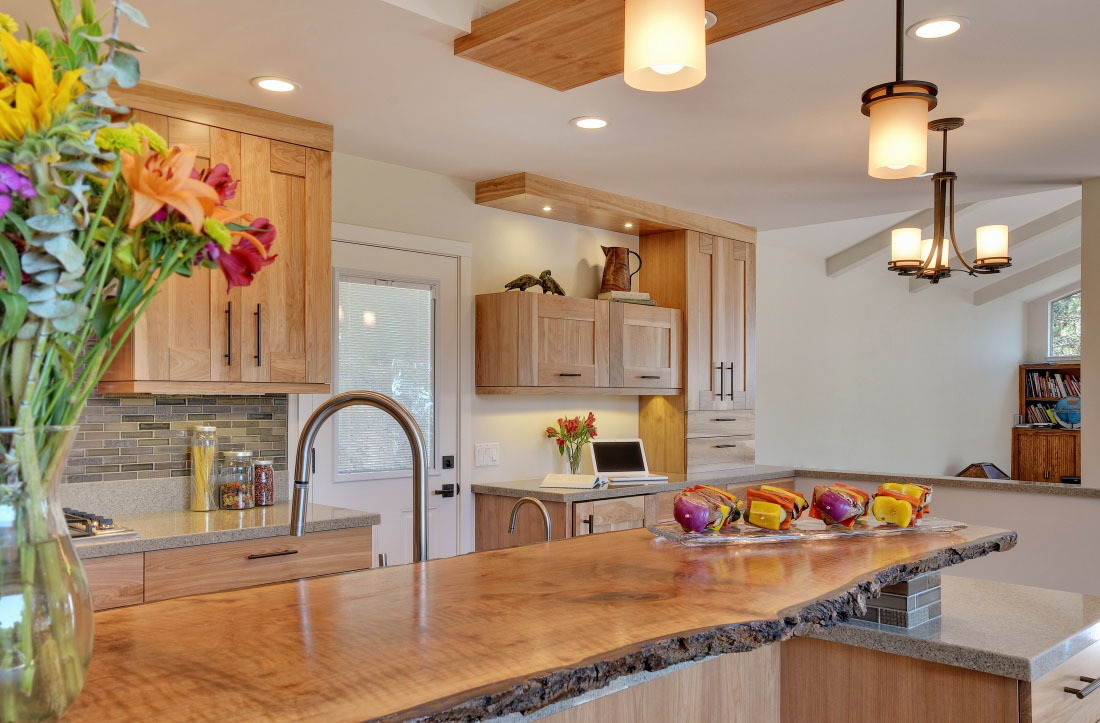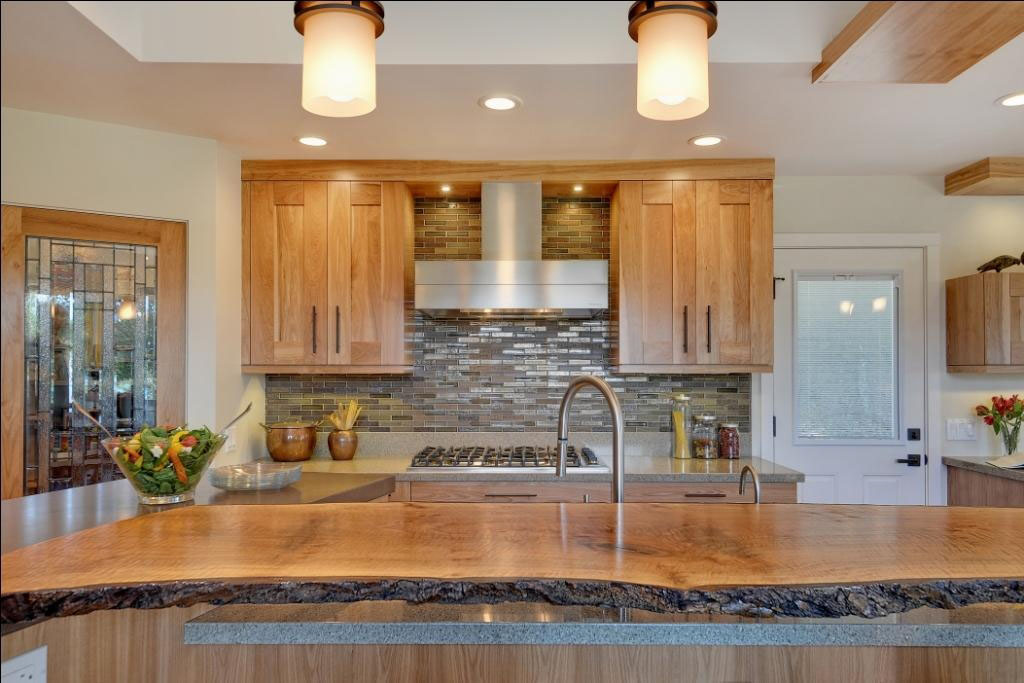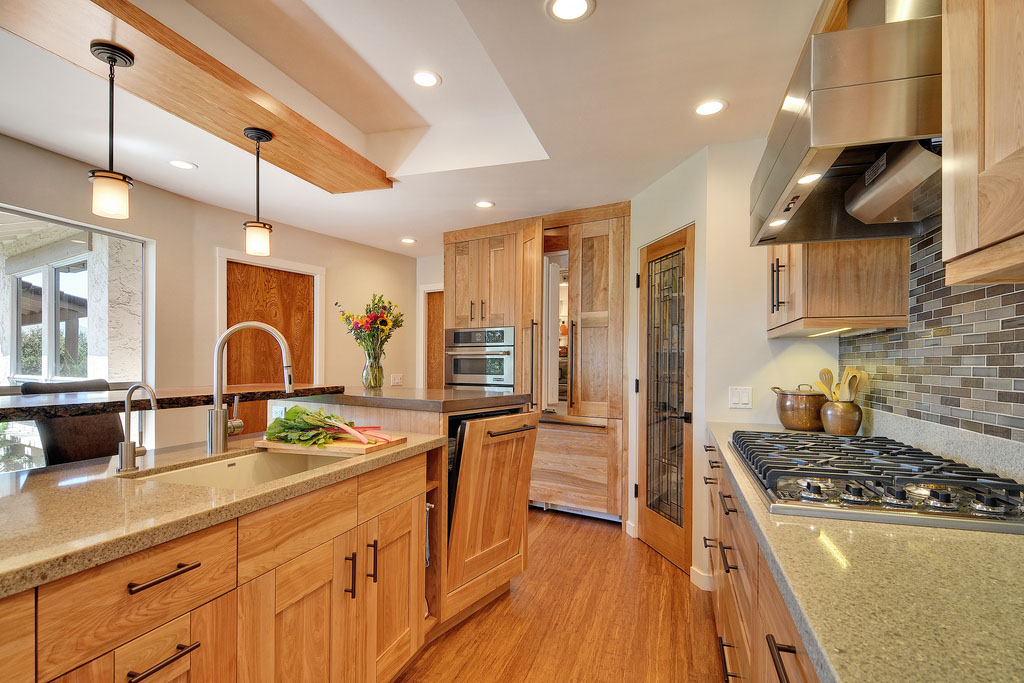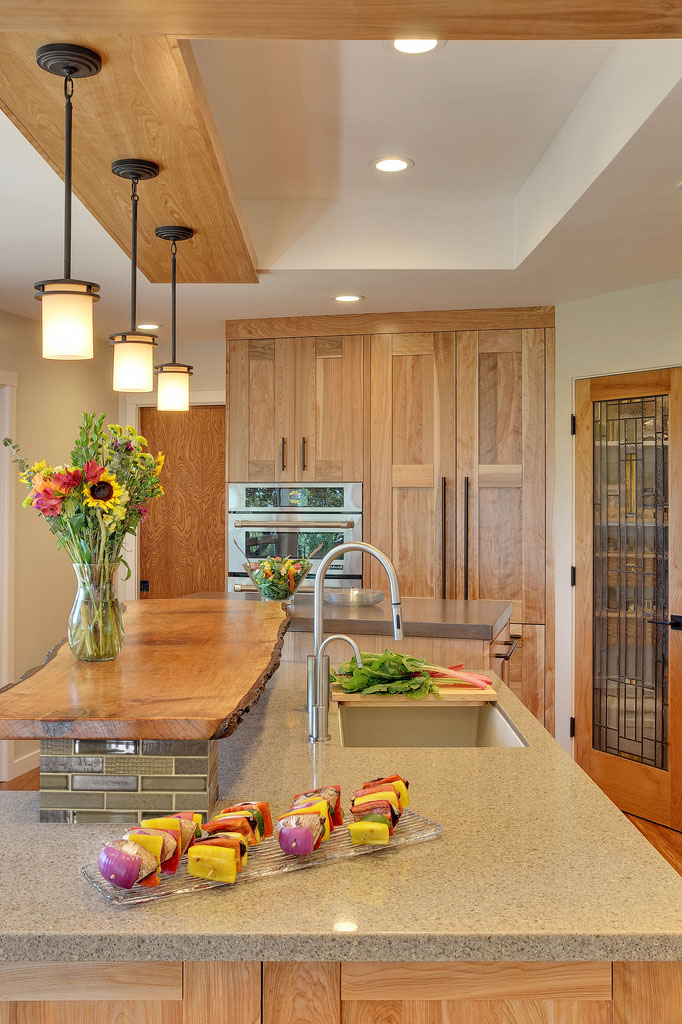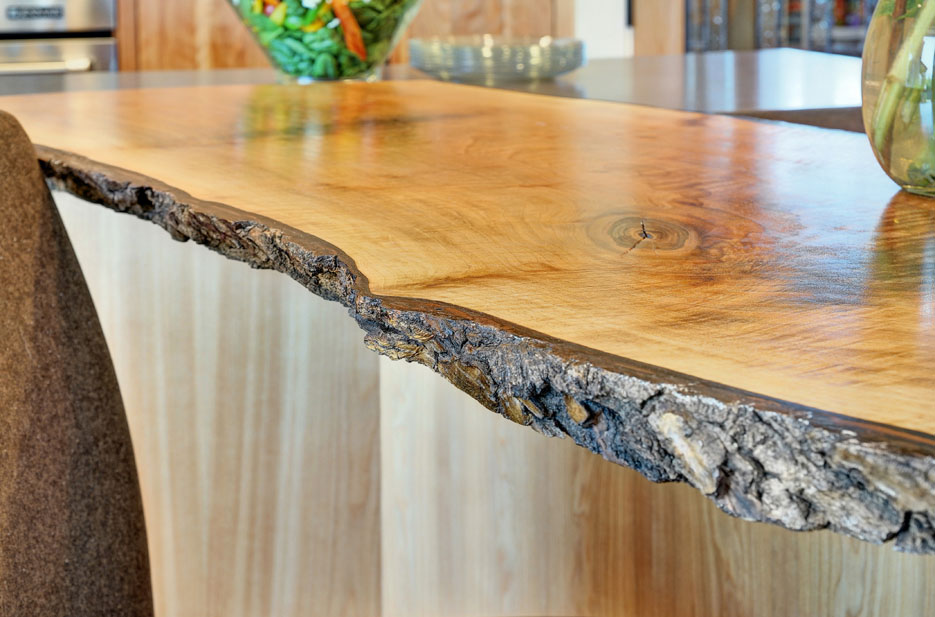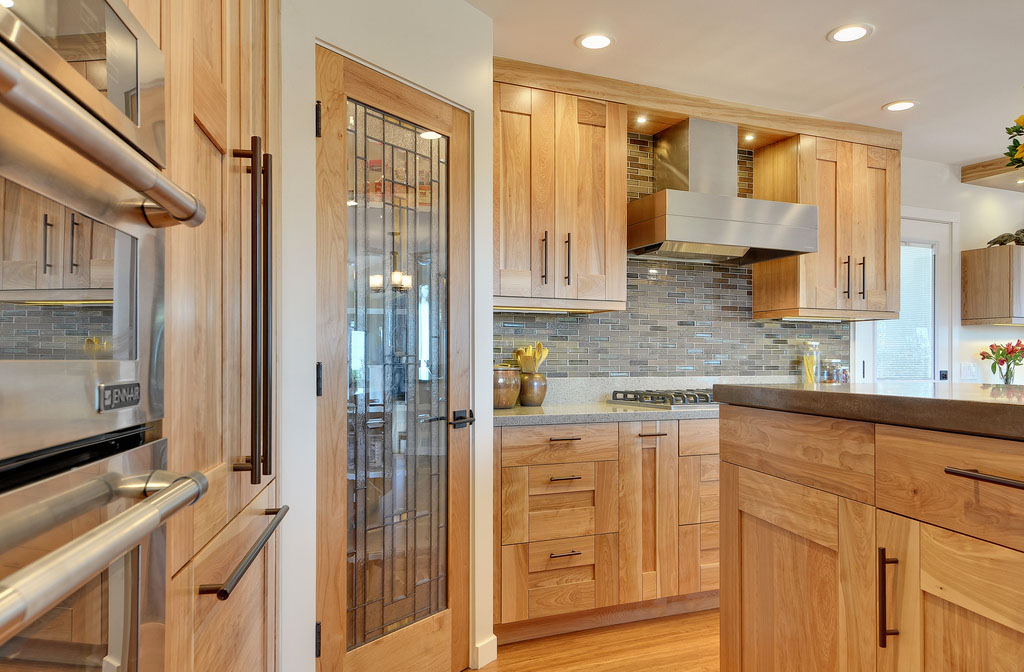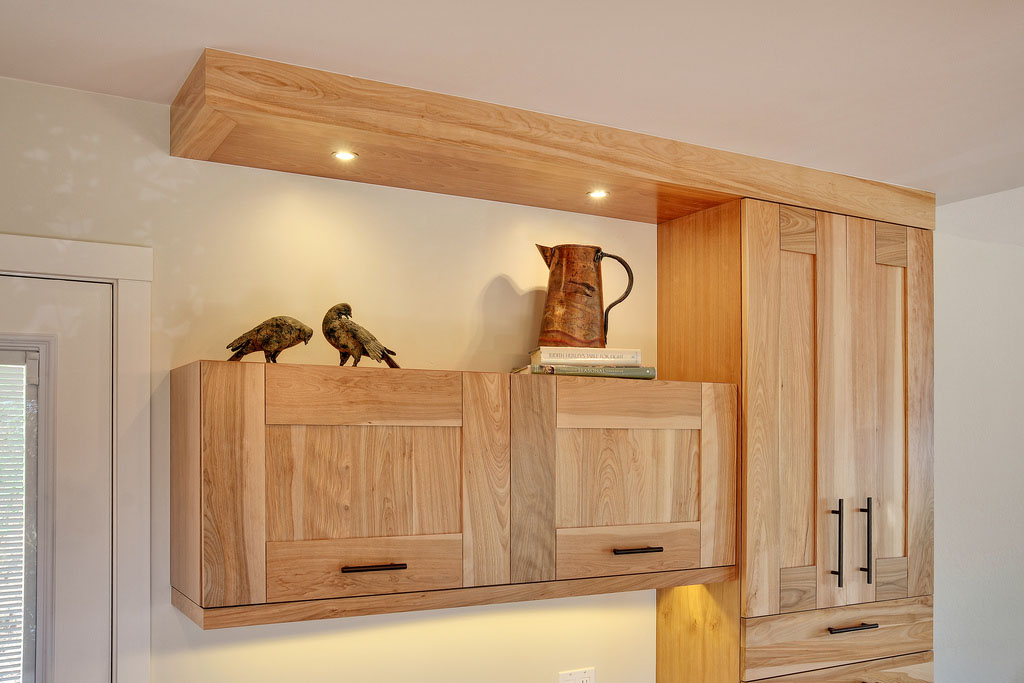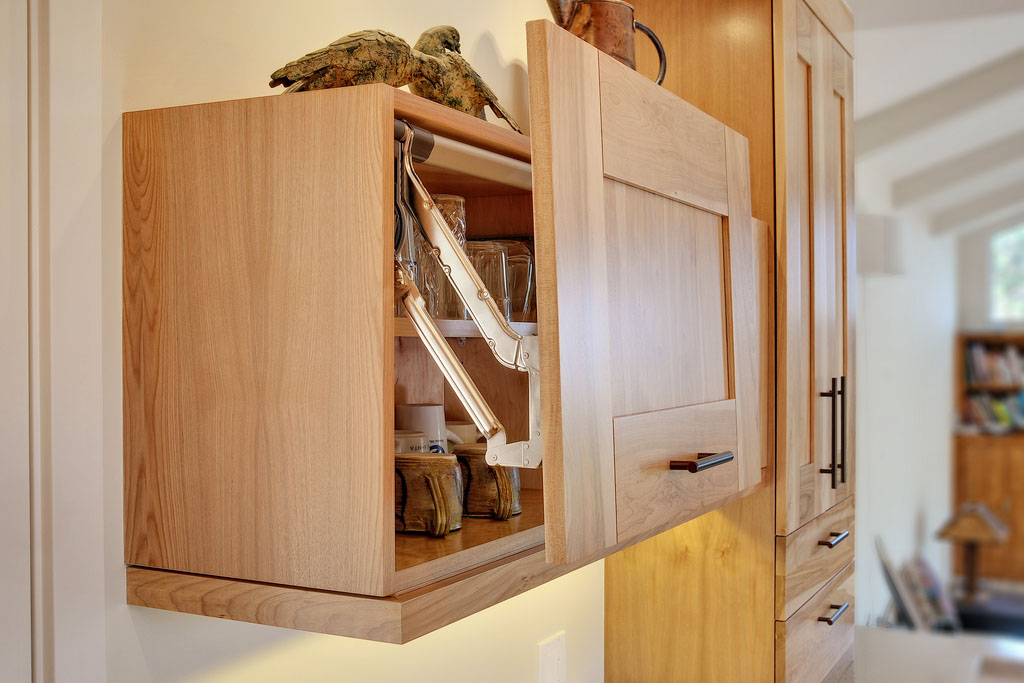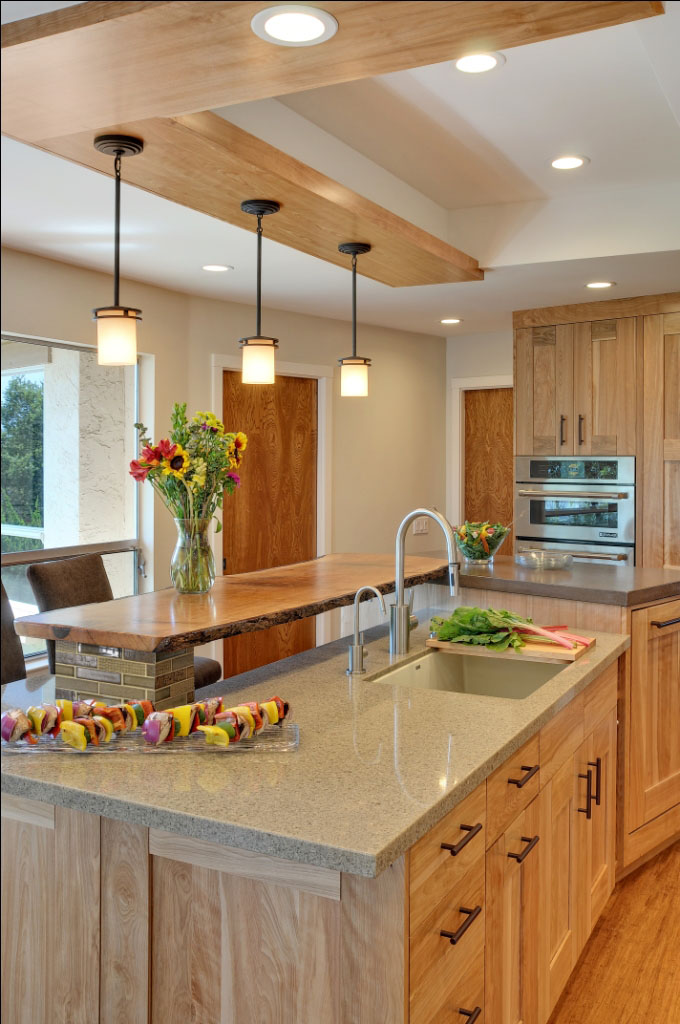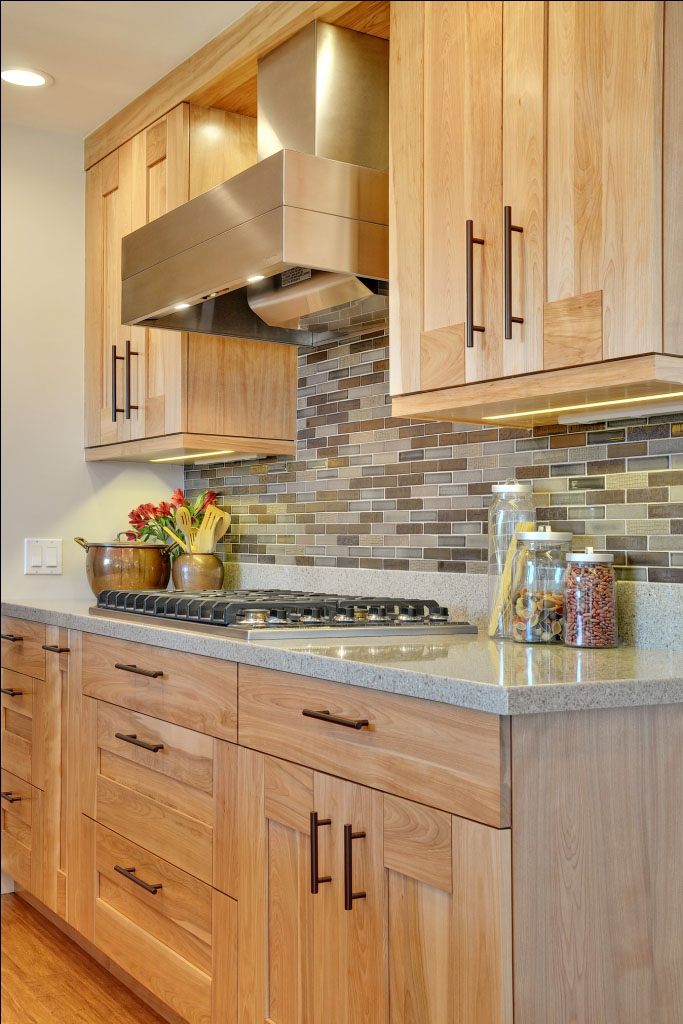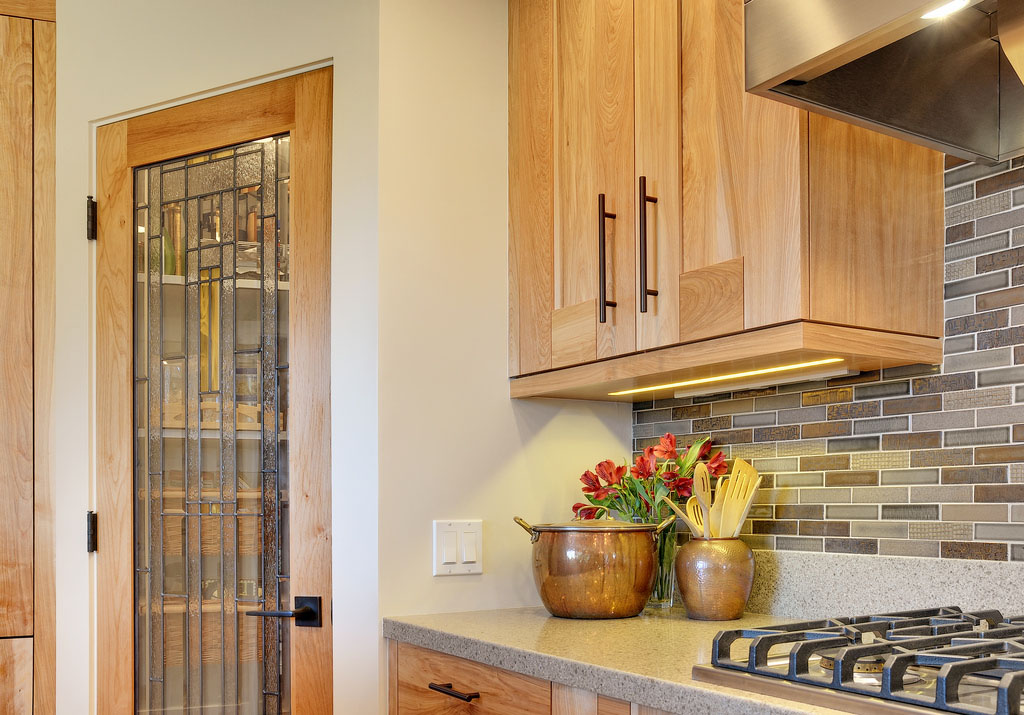 Photography by Scott Dubose