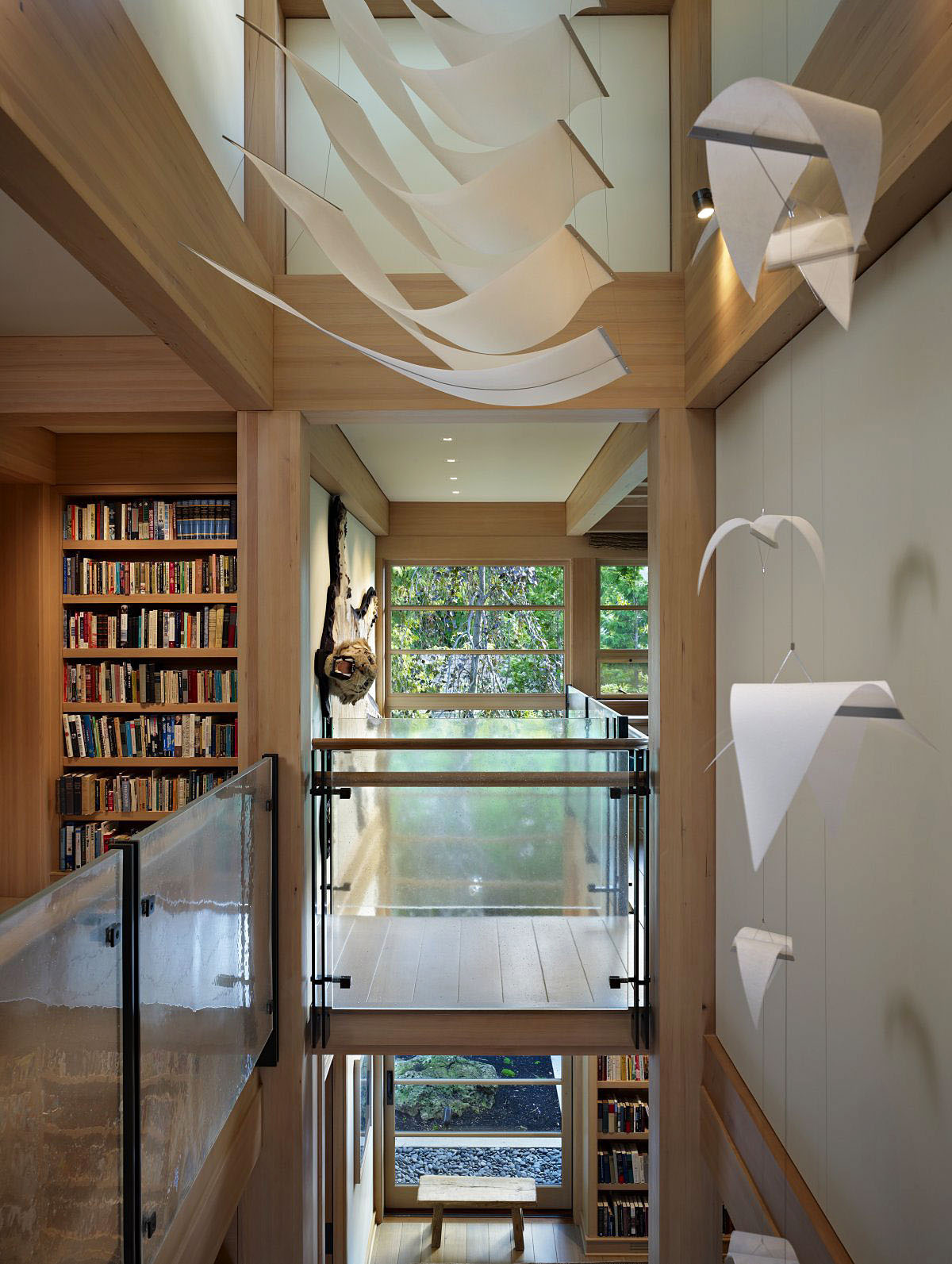 Engawa House is a beautiful contemporary family home in Seattle, Washington on the shores of Lake Washington.
The serene and elegant Japanese-inspired home designed by Sullivan Conard Architects evokes the spirit of 'engawa' in the Japanese house, connecting the house inside to the garden outside.
The residence is timber-framed in hemlock with light color wood. Inside the center of the house, a high ceiling opens to a clerestory that directs light down and lets it radiate throughout.
The modern exterior concrete structure contrasts and integrates seamlessly into its natural surroundings.