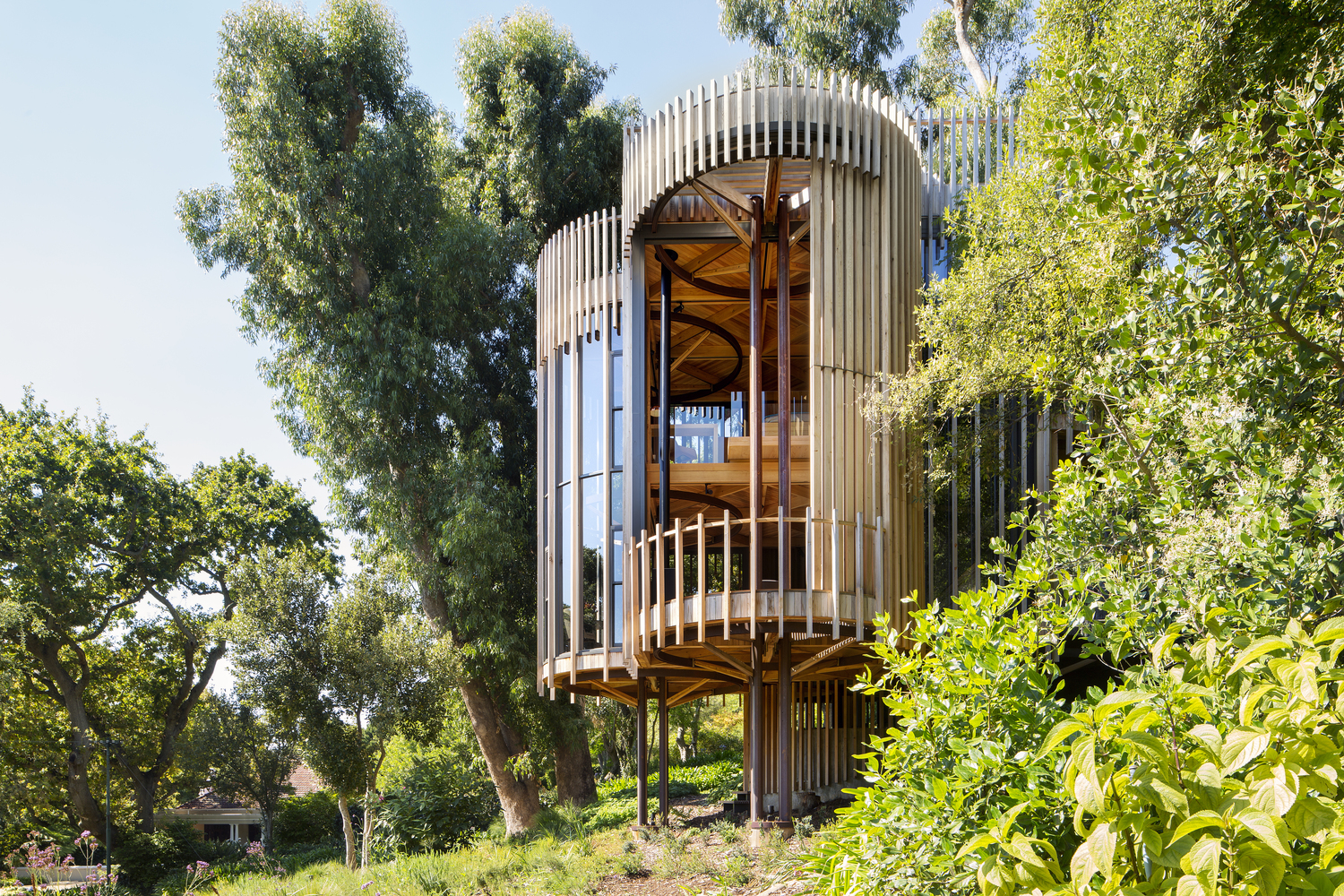 Malan Vorster Architecture Interior Design created a cabin-like, one bedroom western red cedar retreat resembling a tree house amongst forest-like gardens of this property in Cape Town, South Africa.
The house is vertically arranged, with living space on level one, a bedroom on level two and a roof deck on the third. A plant room is located at ground level below the building. The half round bays contain a patio, dining alcove and stair on the living level, a bathroom on the bedroom level and a built-in seat on the roof deck level.
The organizational diagram of the building explores the pure geometry of a square, with each side divided into three modules and where two of these modules determine the diameter of a circle on each of the four sides of the square – resulting in a pin-wheel plan layout.