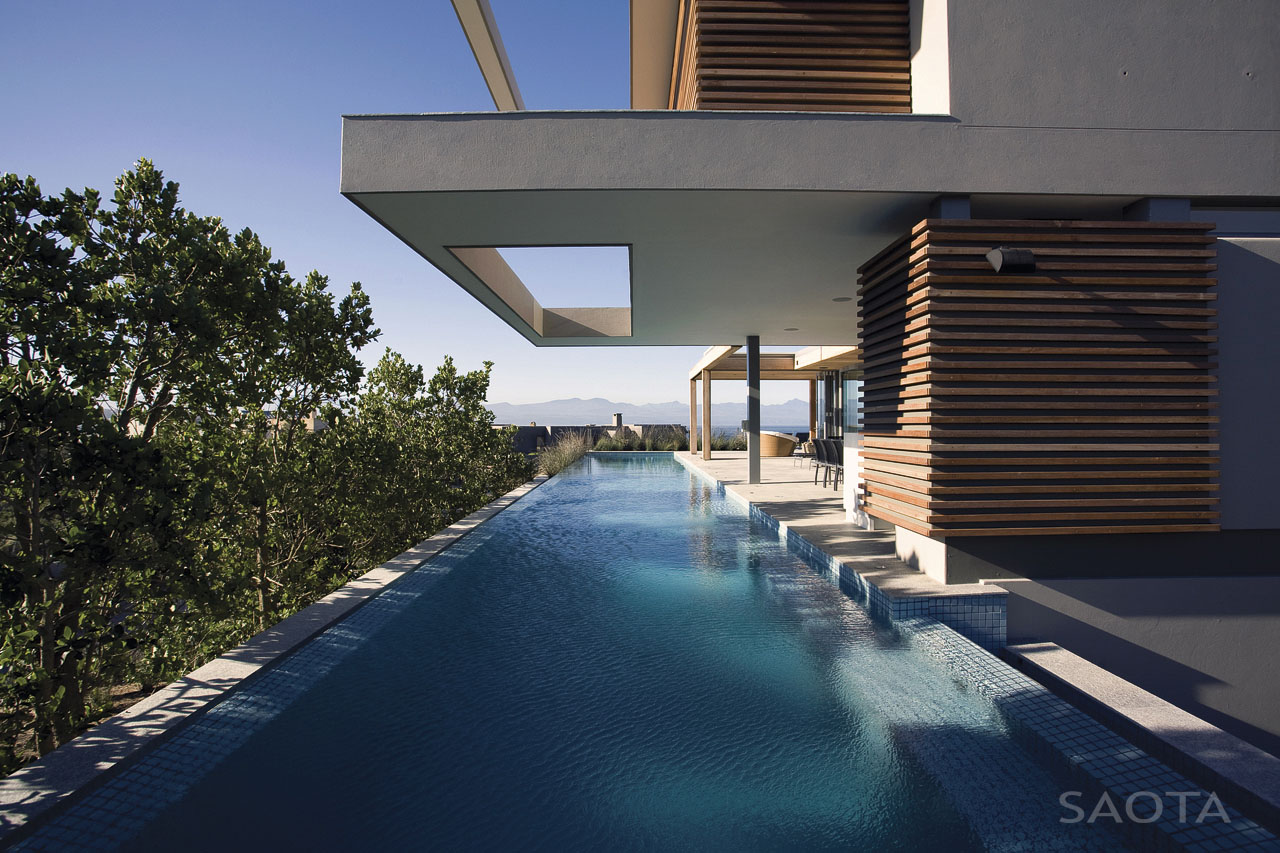 This elegant beachfront home located at Plettenberg Bay, Garden Route, South Africa has spectacular views of the ocean with direct access to the beach.
SAOTA (Stefan Antoni Olmesdahl Truen Architects) designed the 6-bedroom home to make extensive use of its outdoor spaces. The open plan allows views from every room inside the house.
Timber cladding on the exteriors blends in with nature. Natural timber shutters and screens complement the neutral elements of the home design.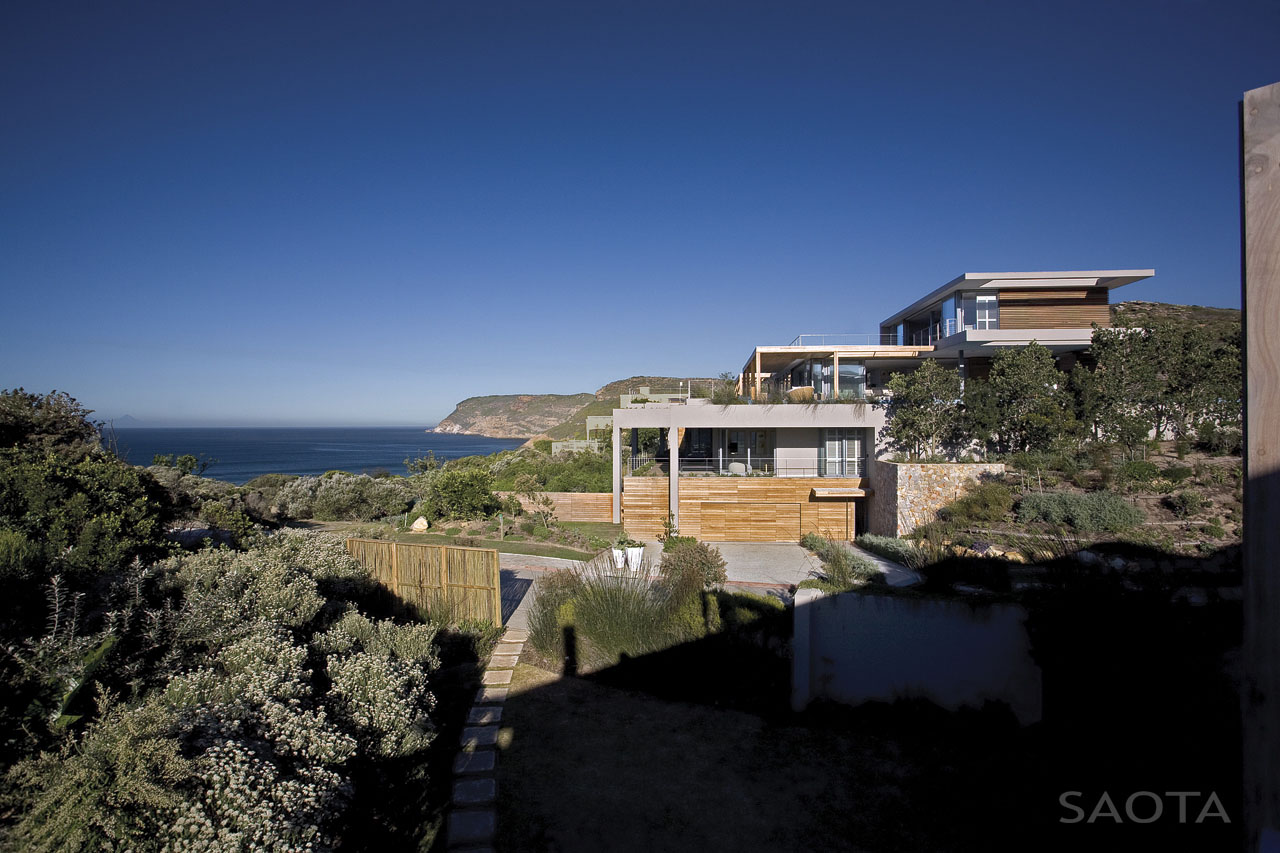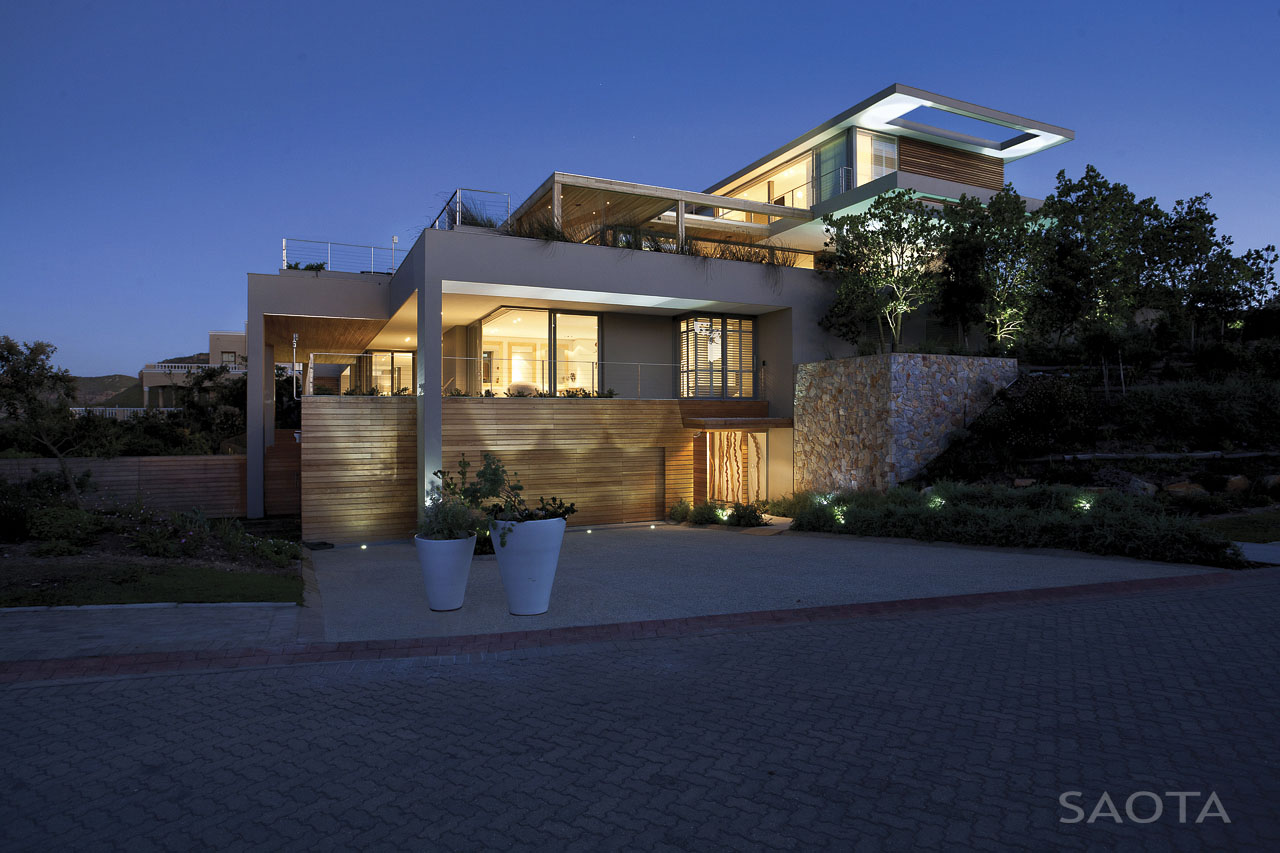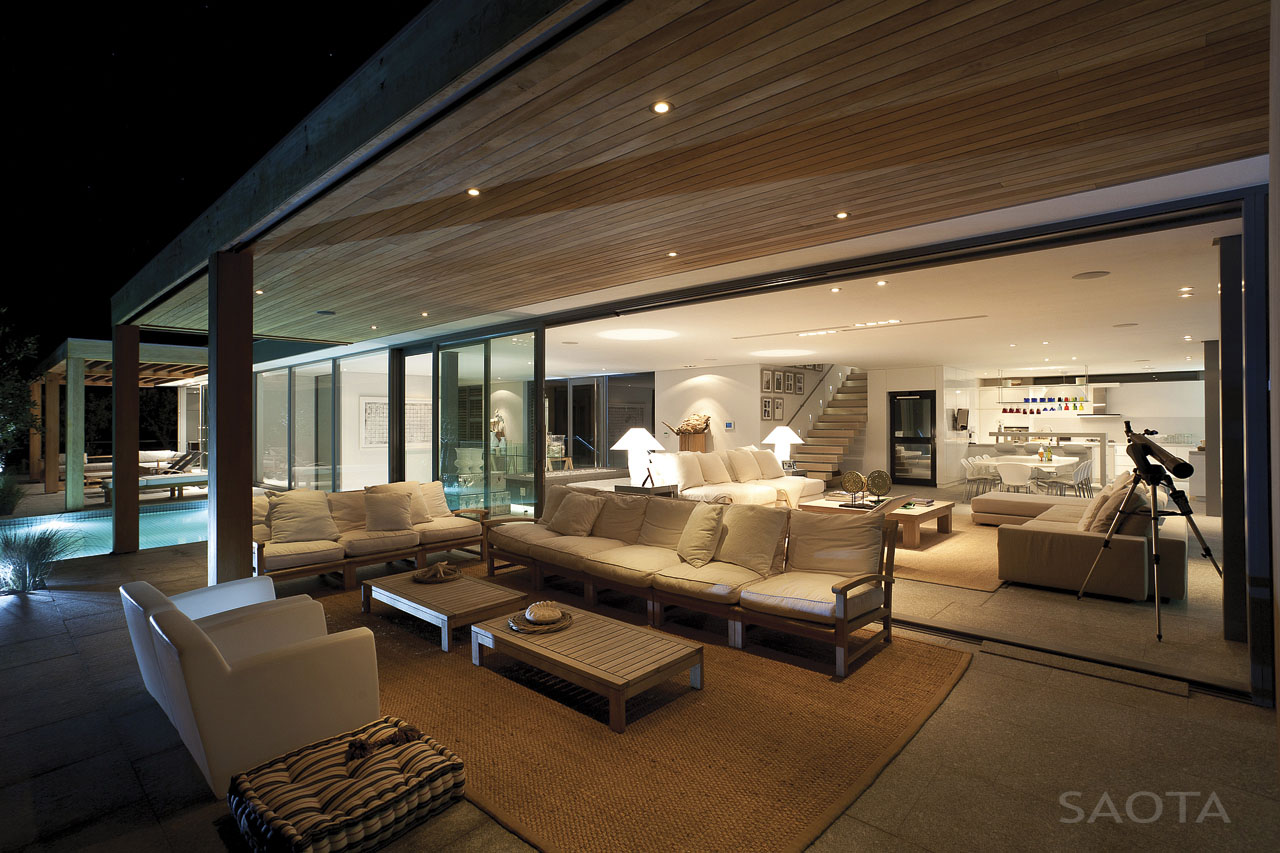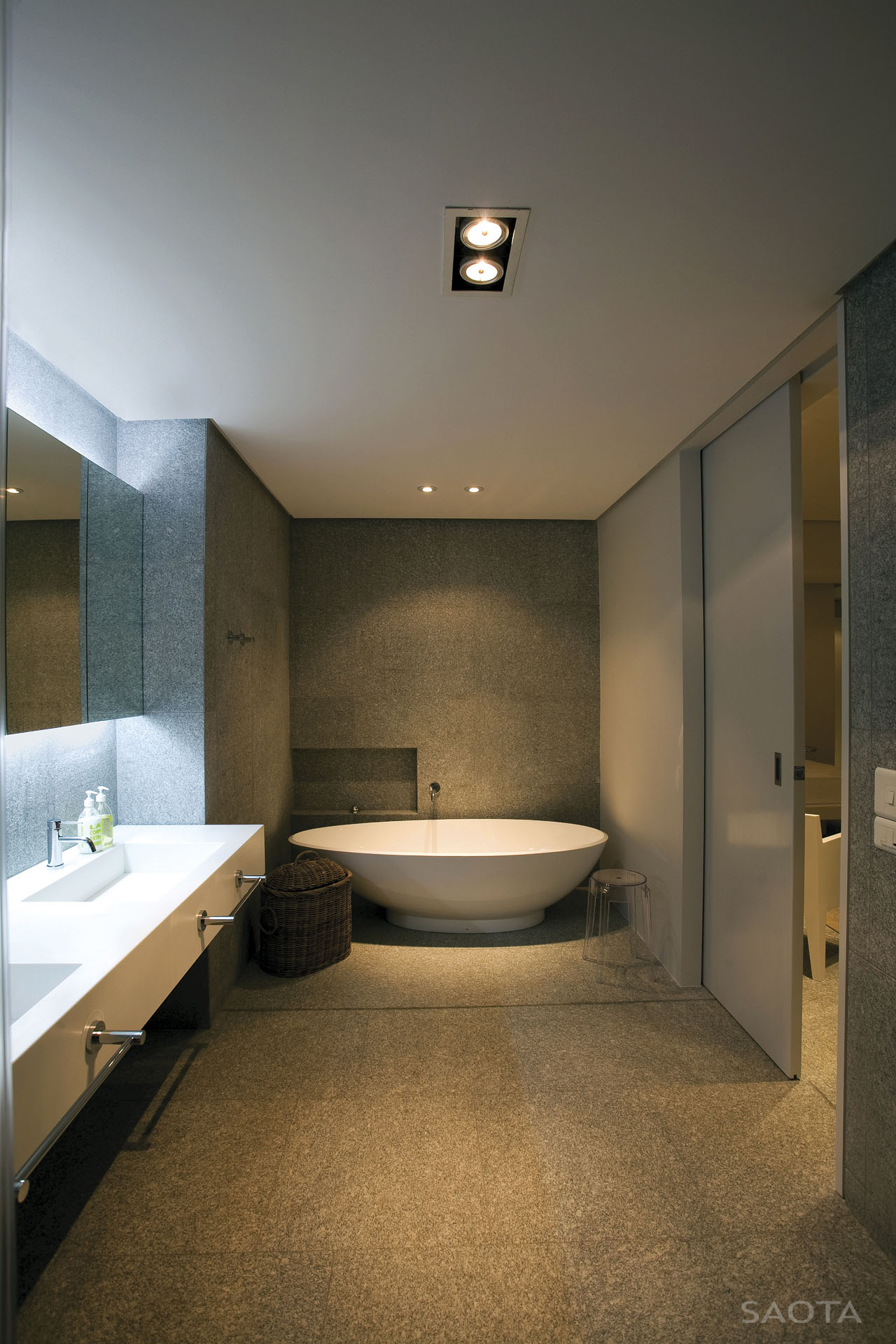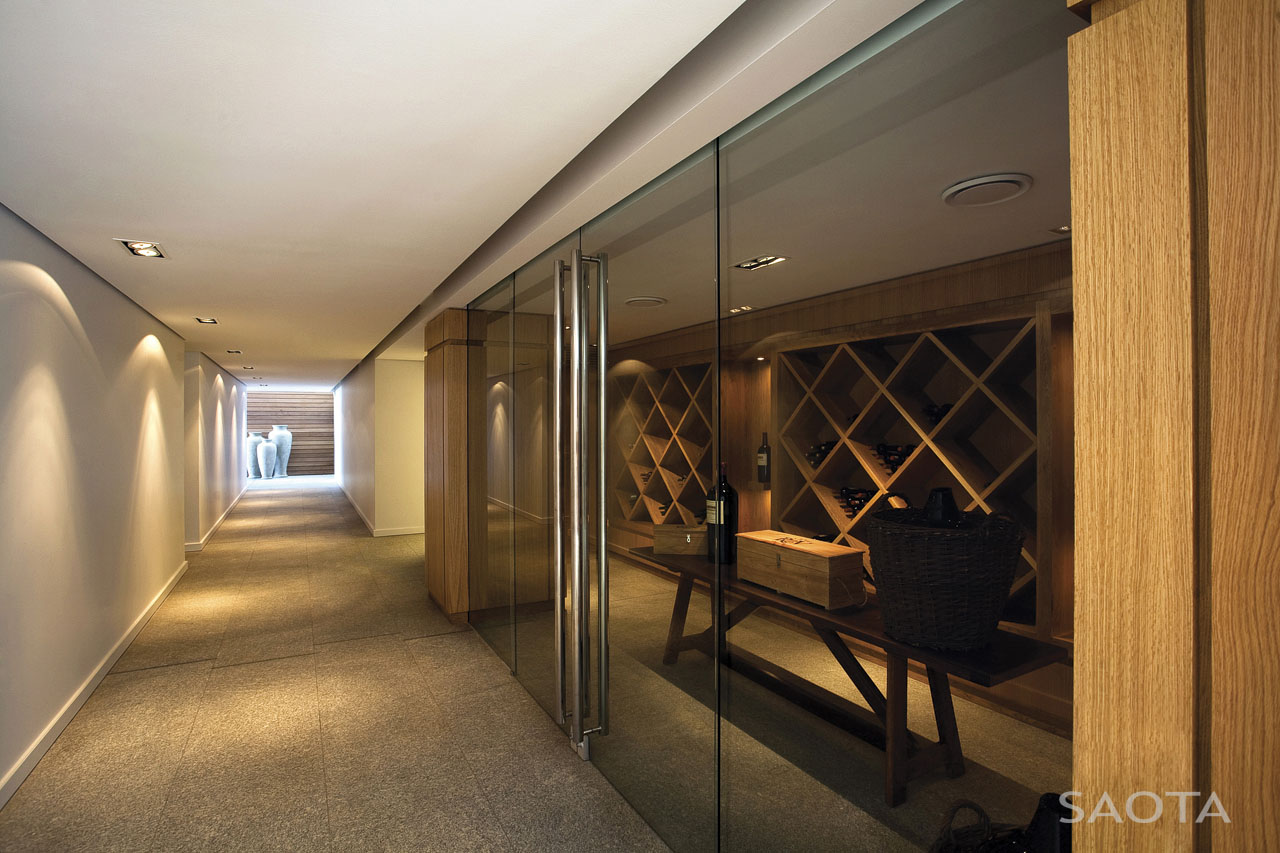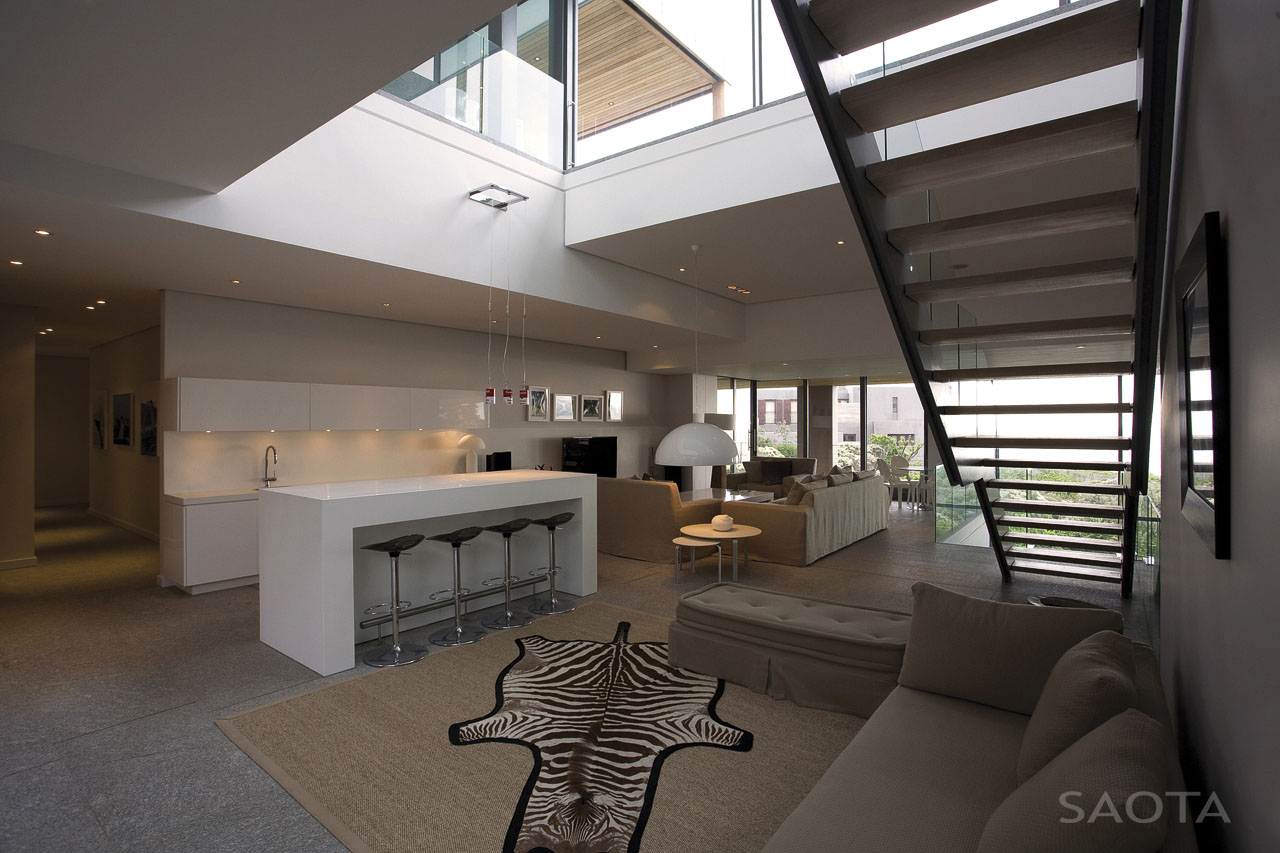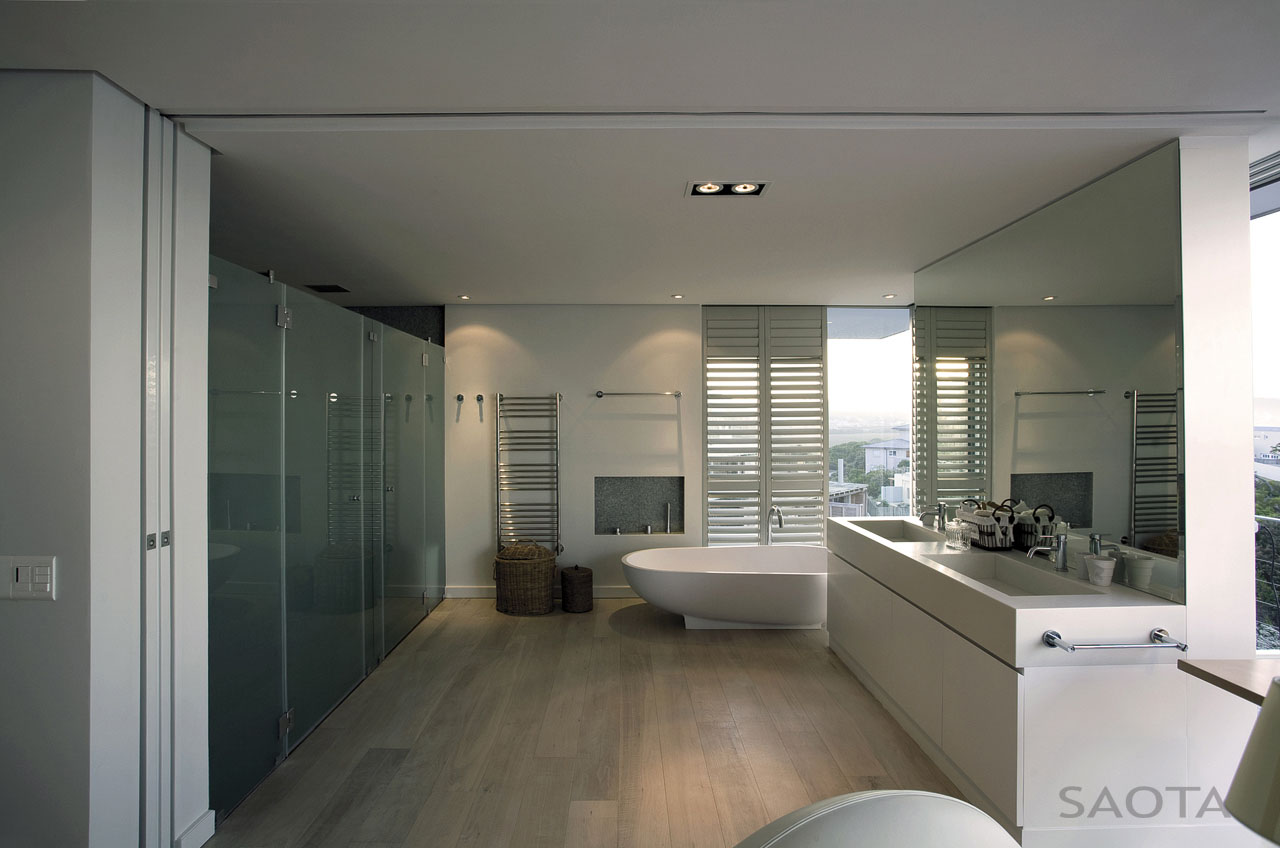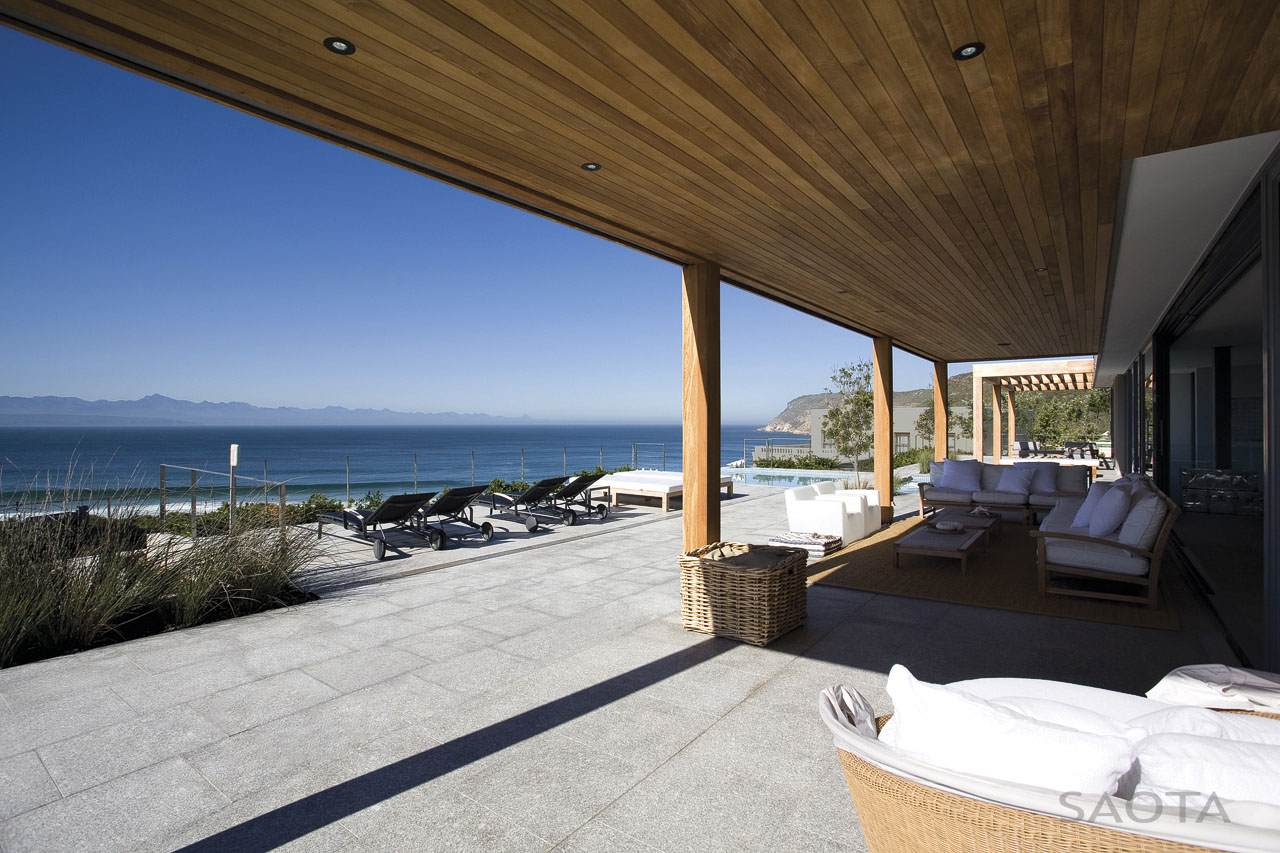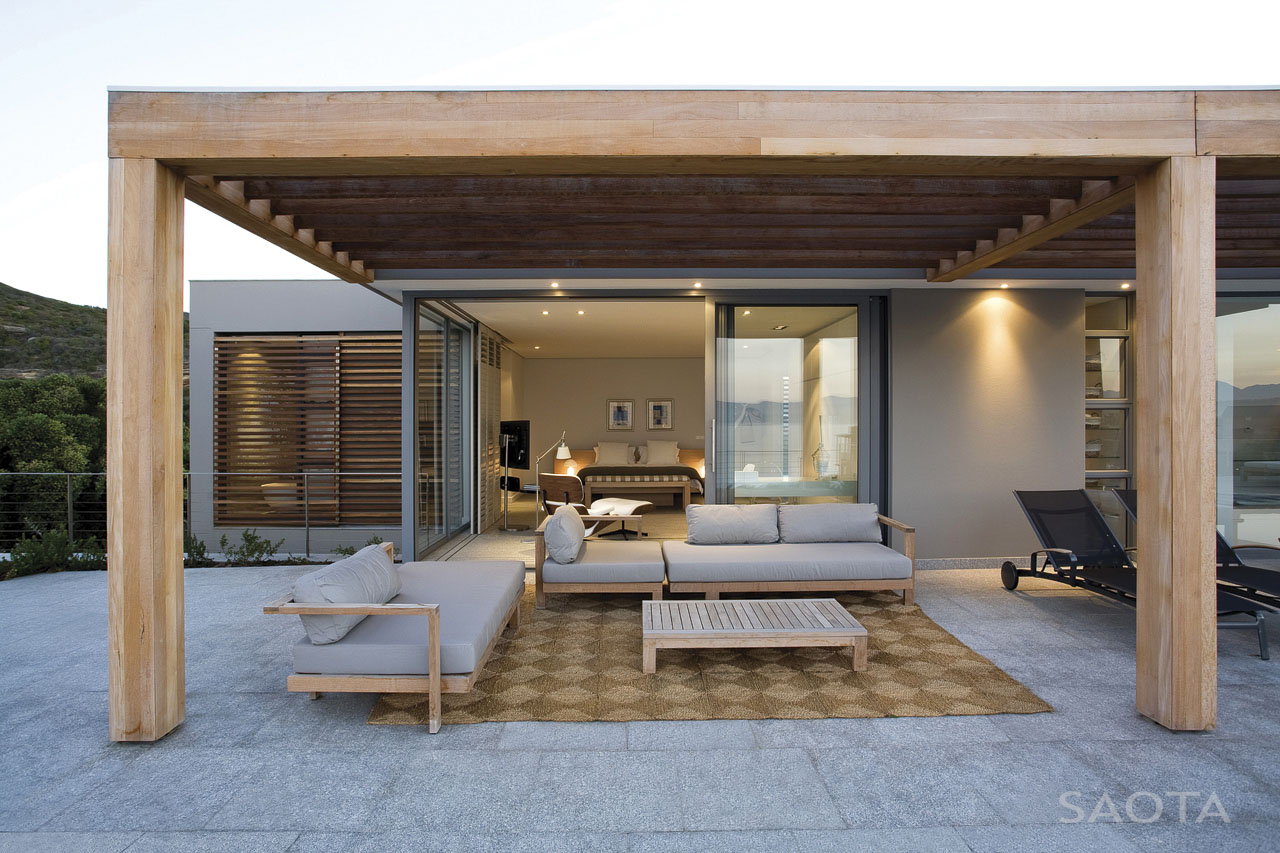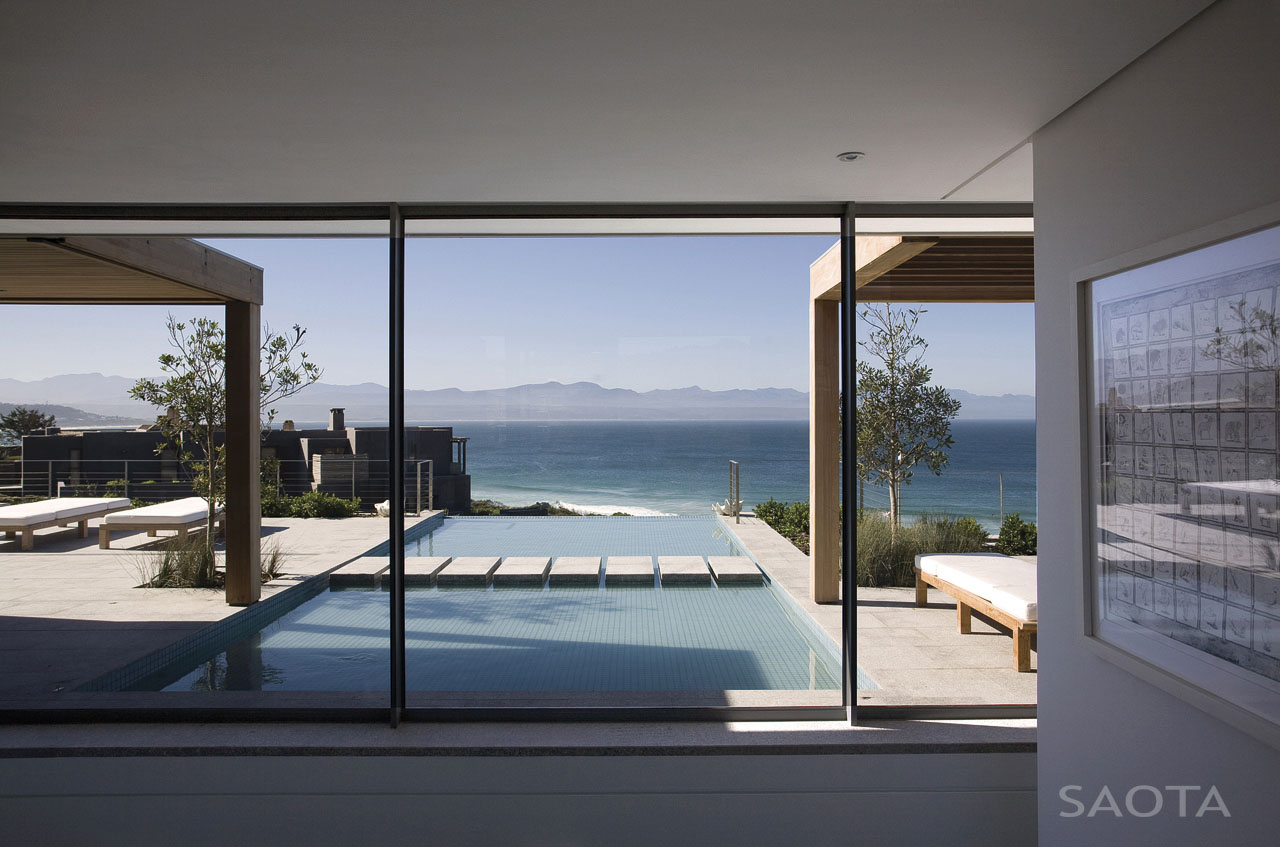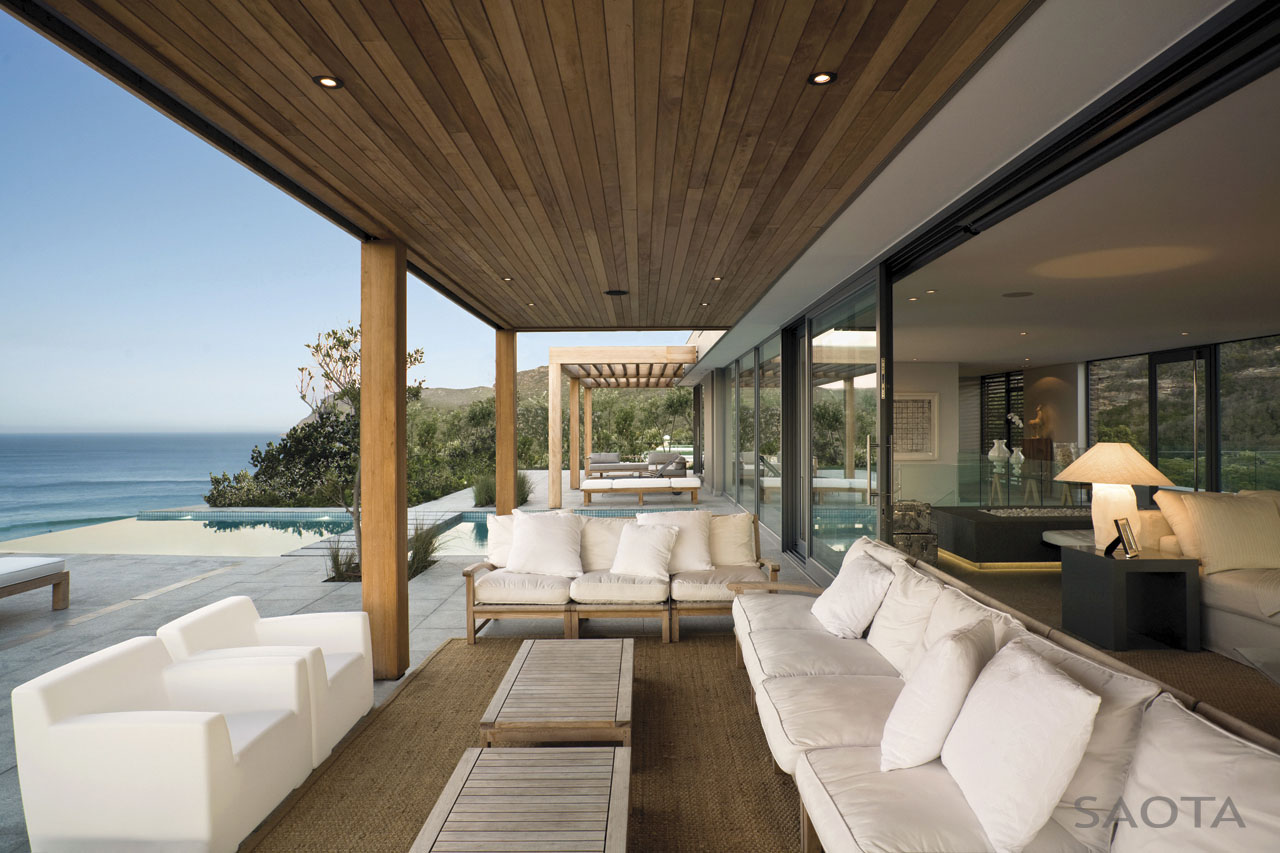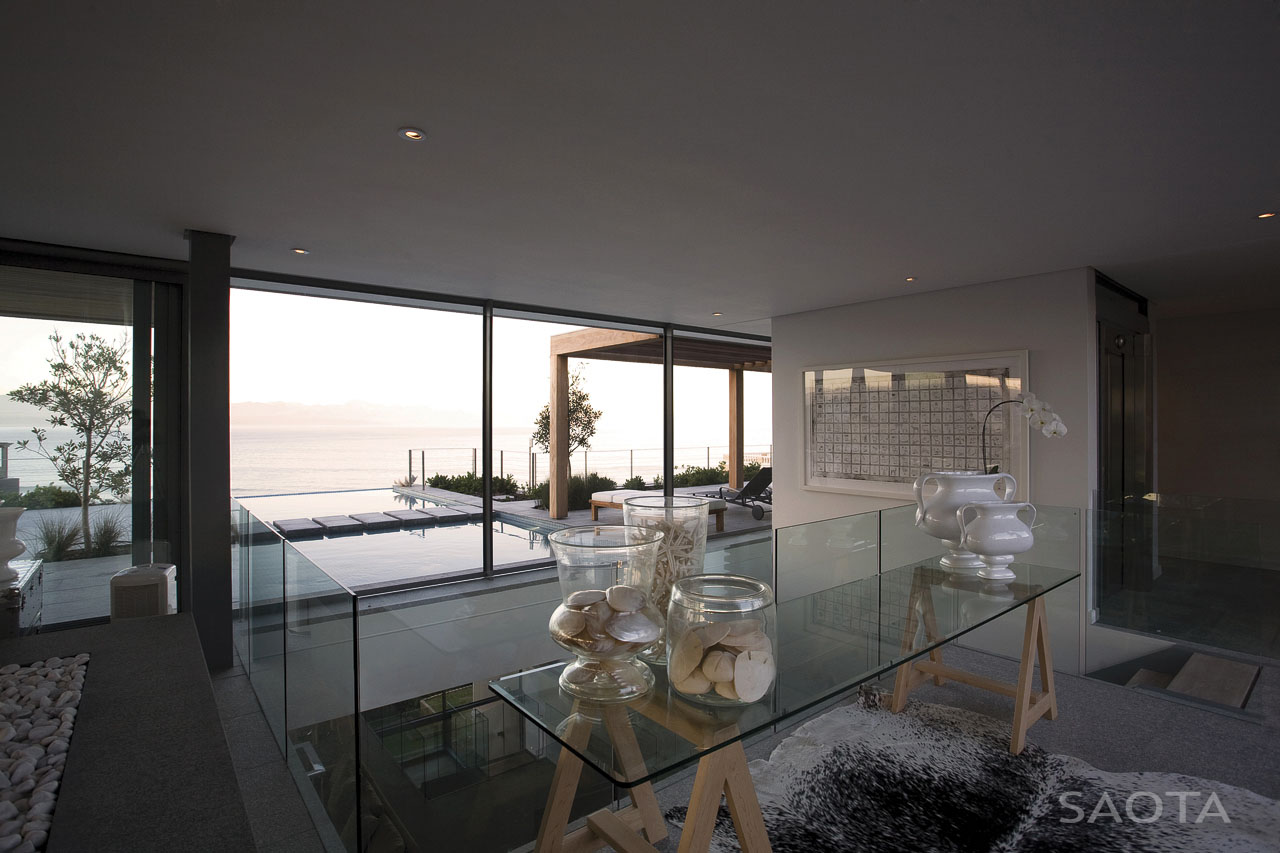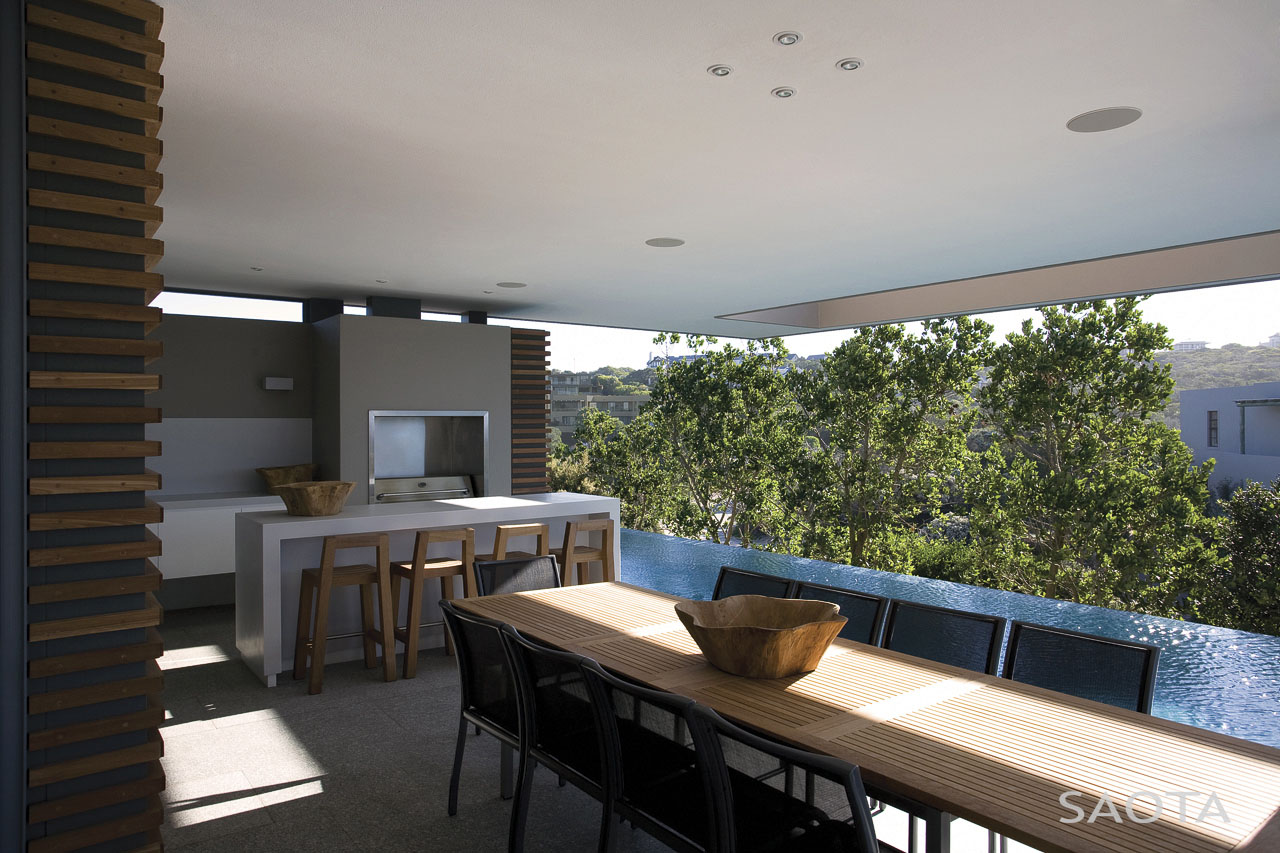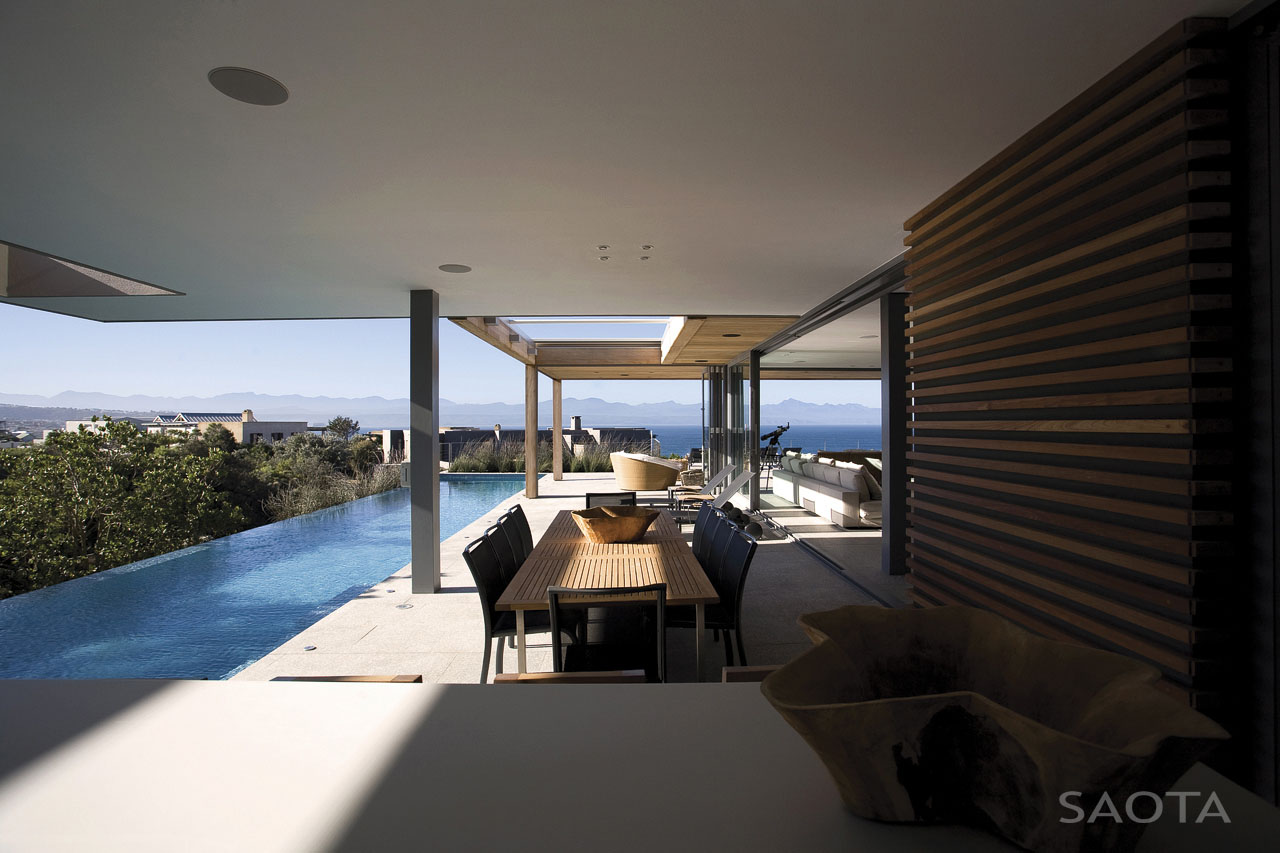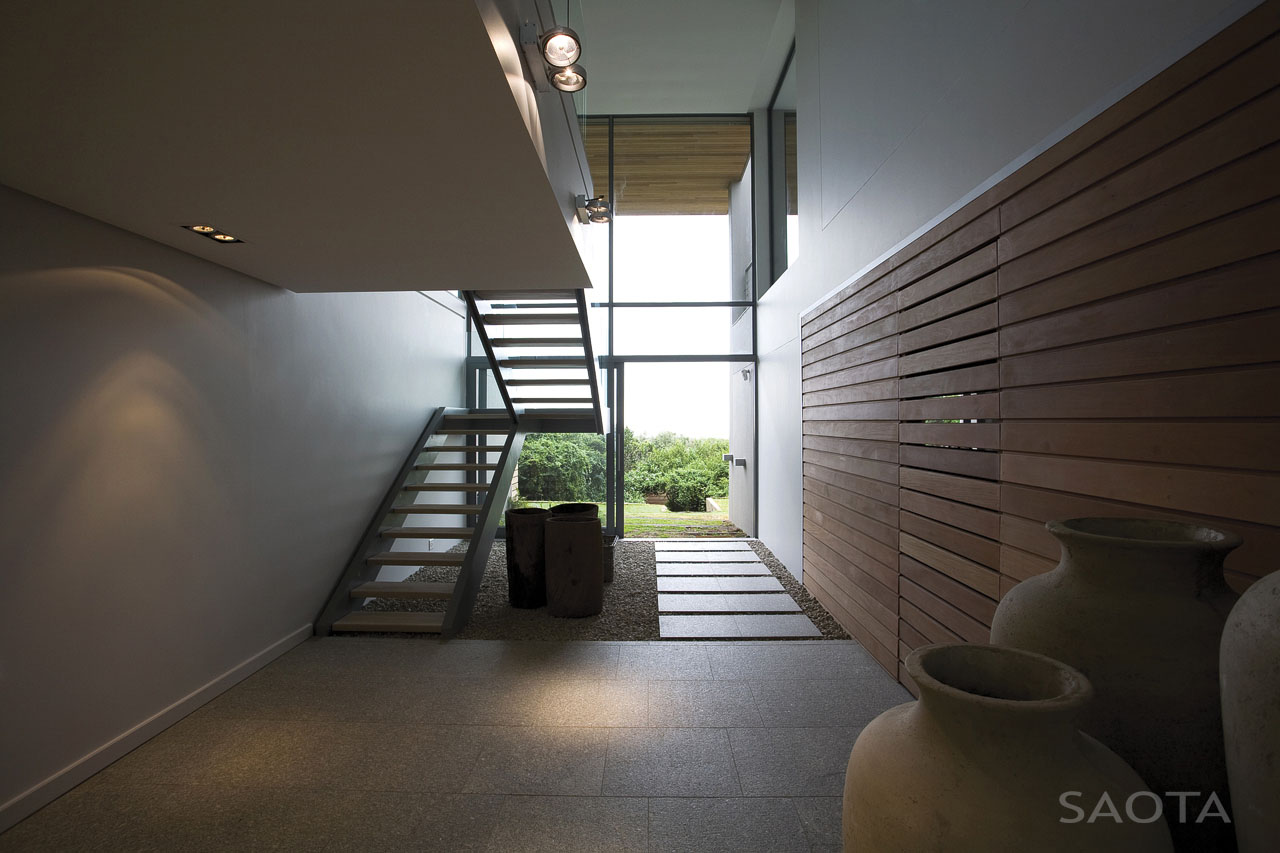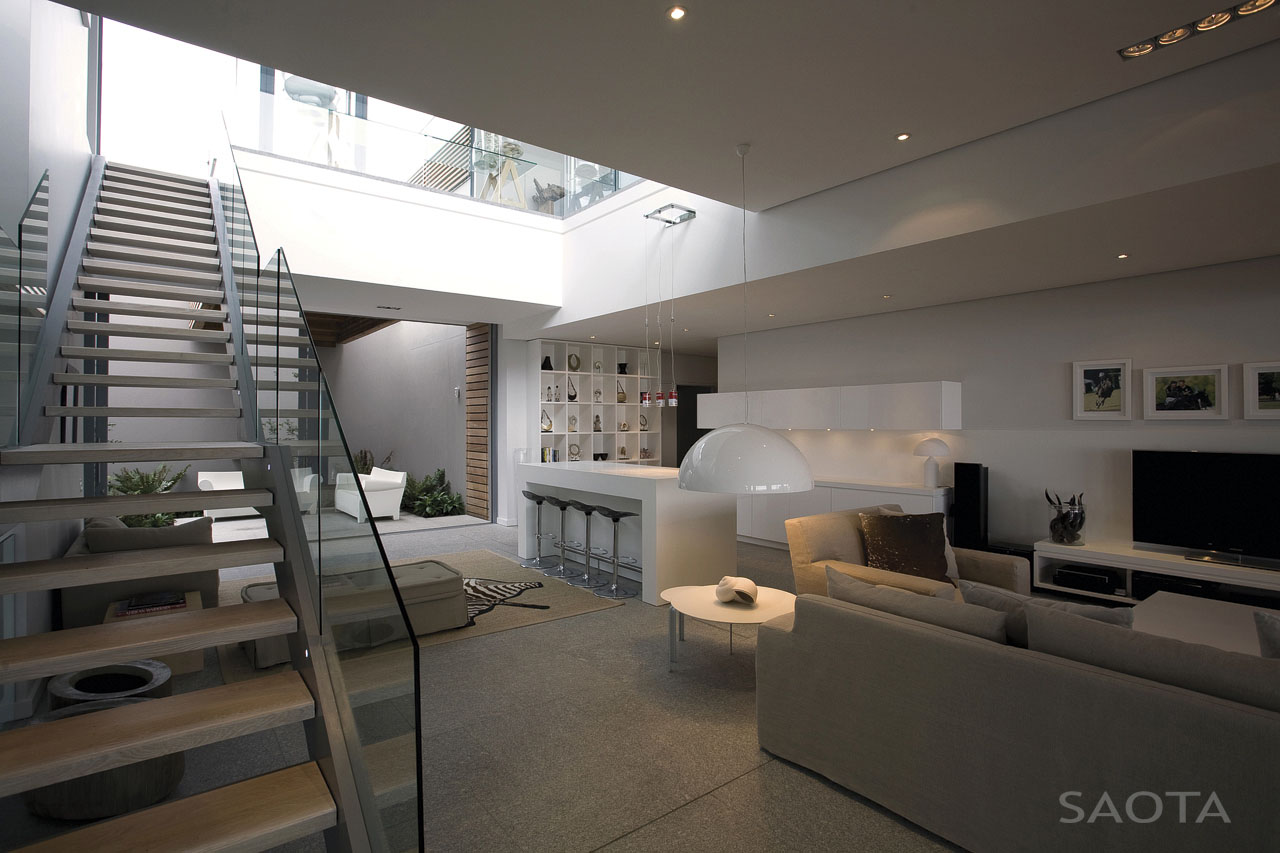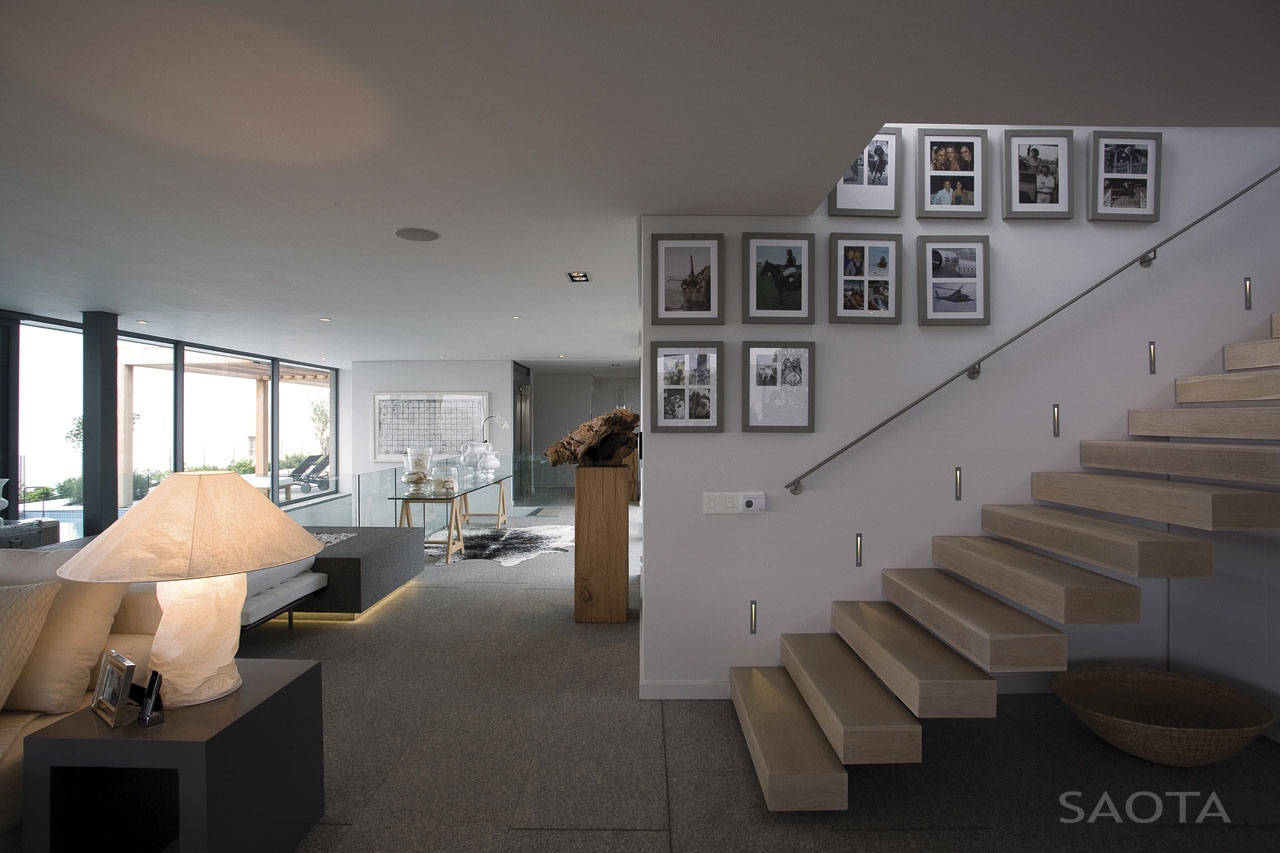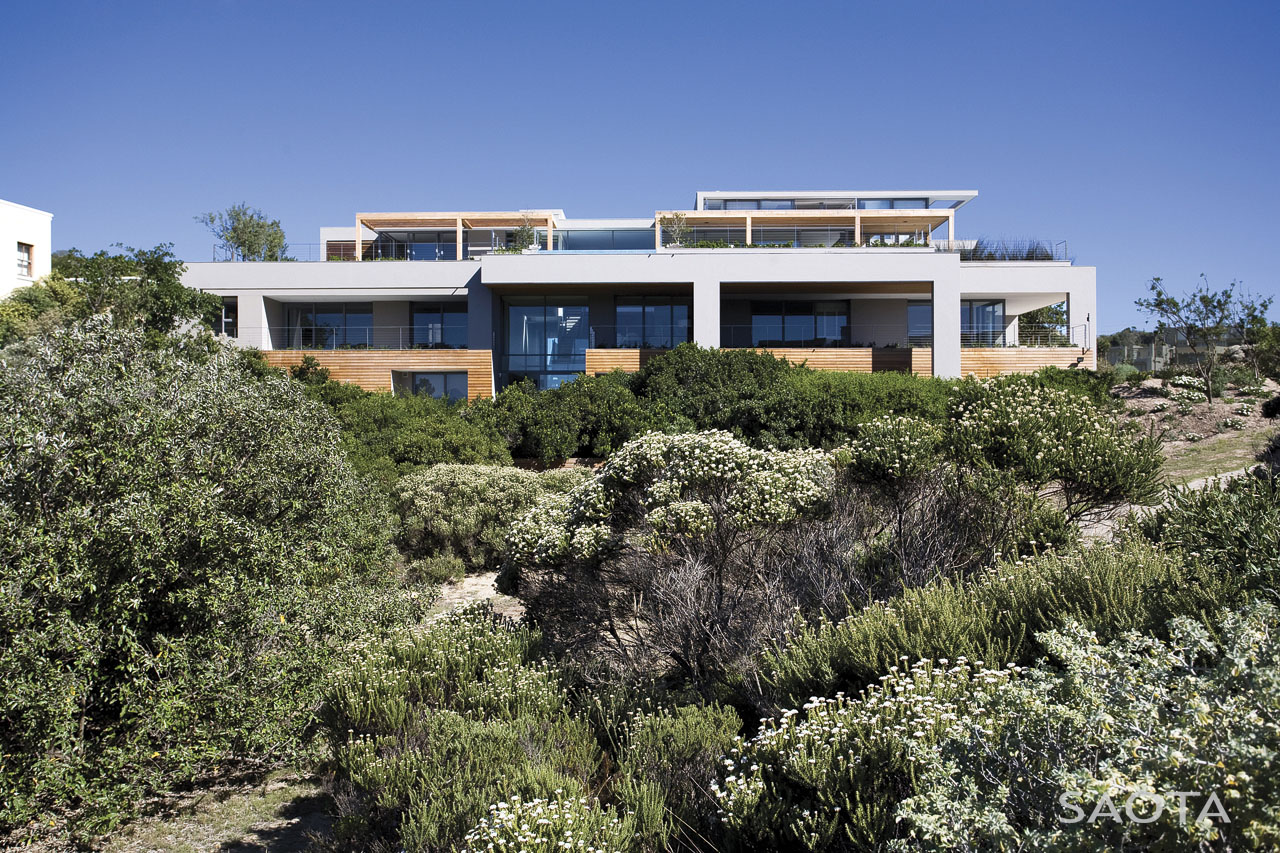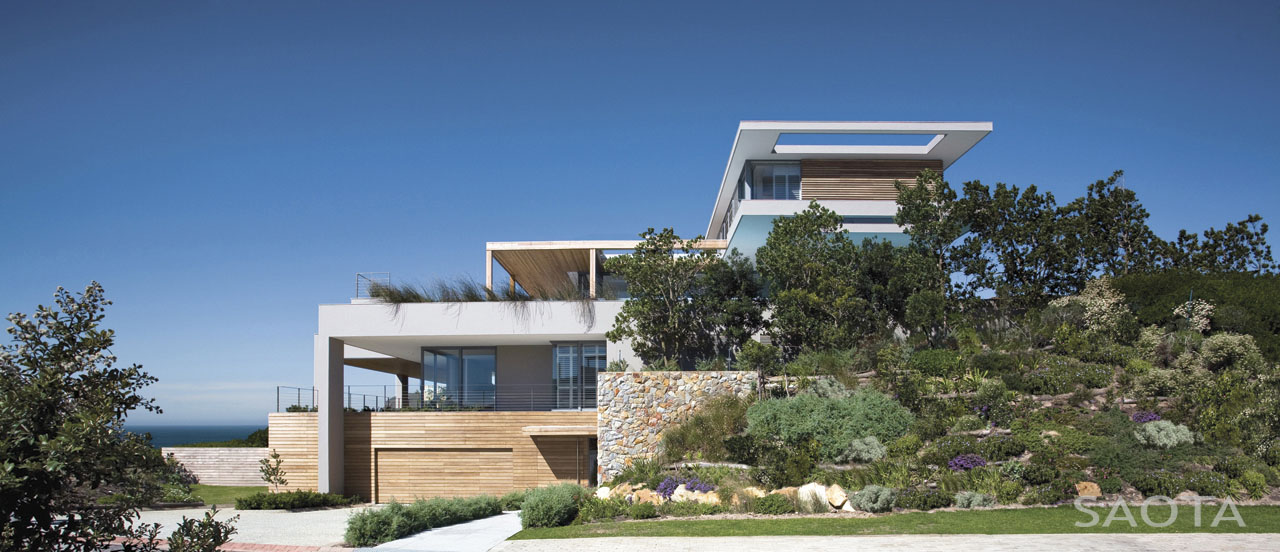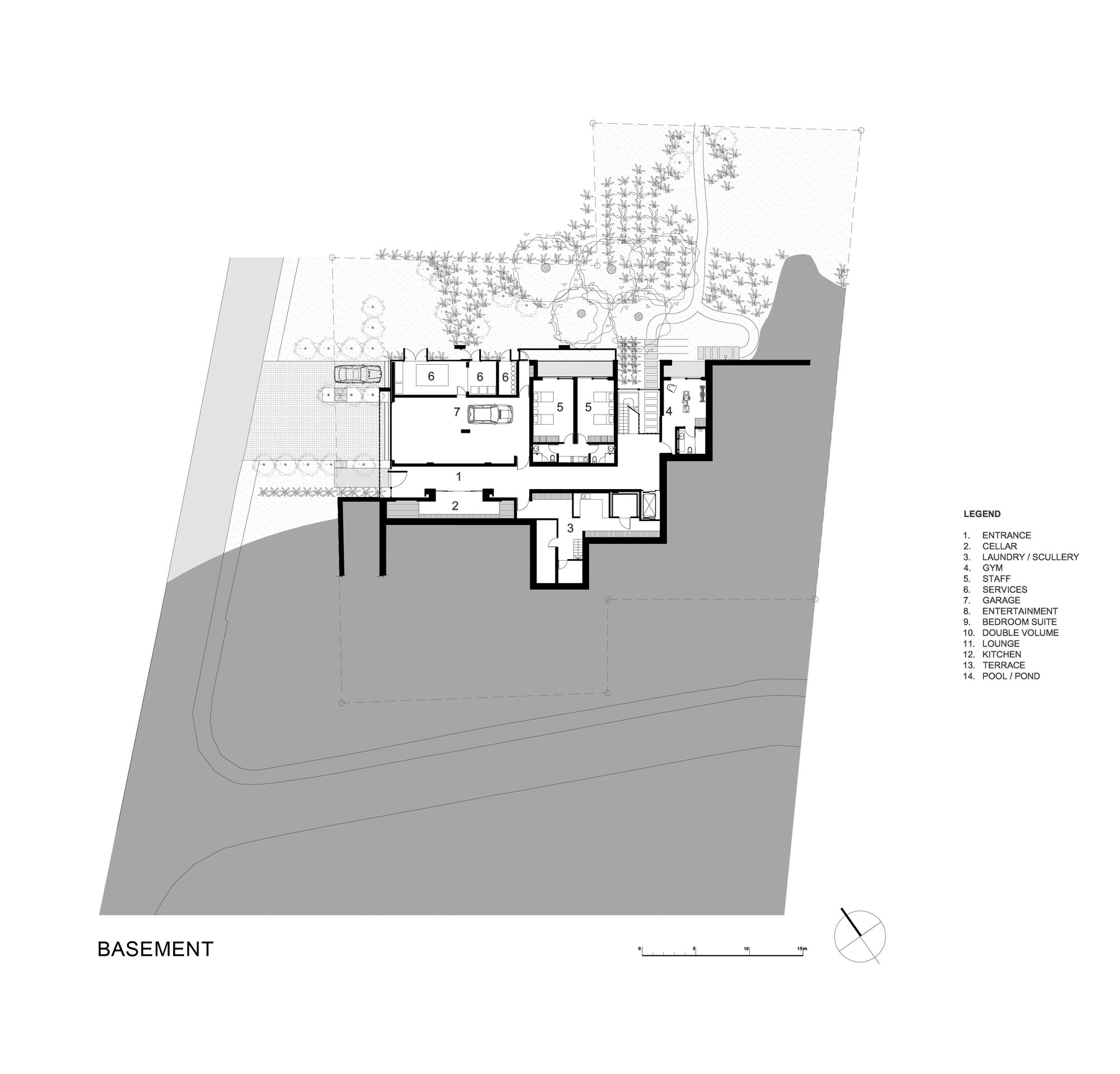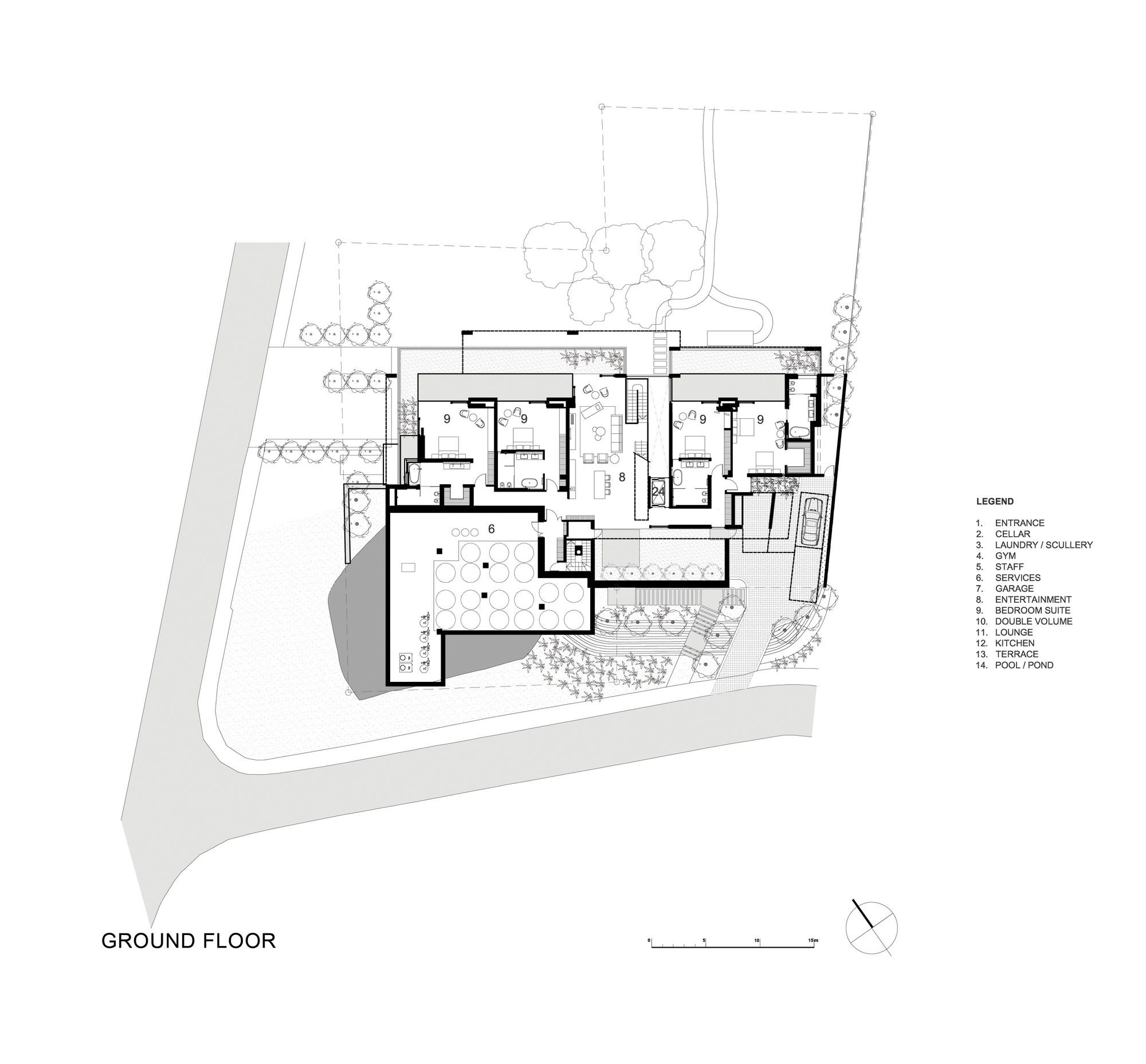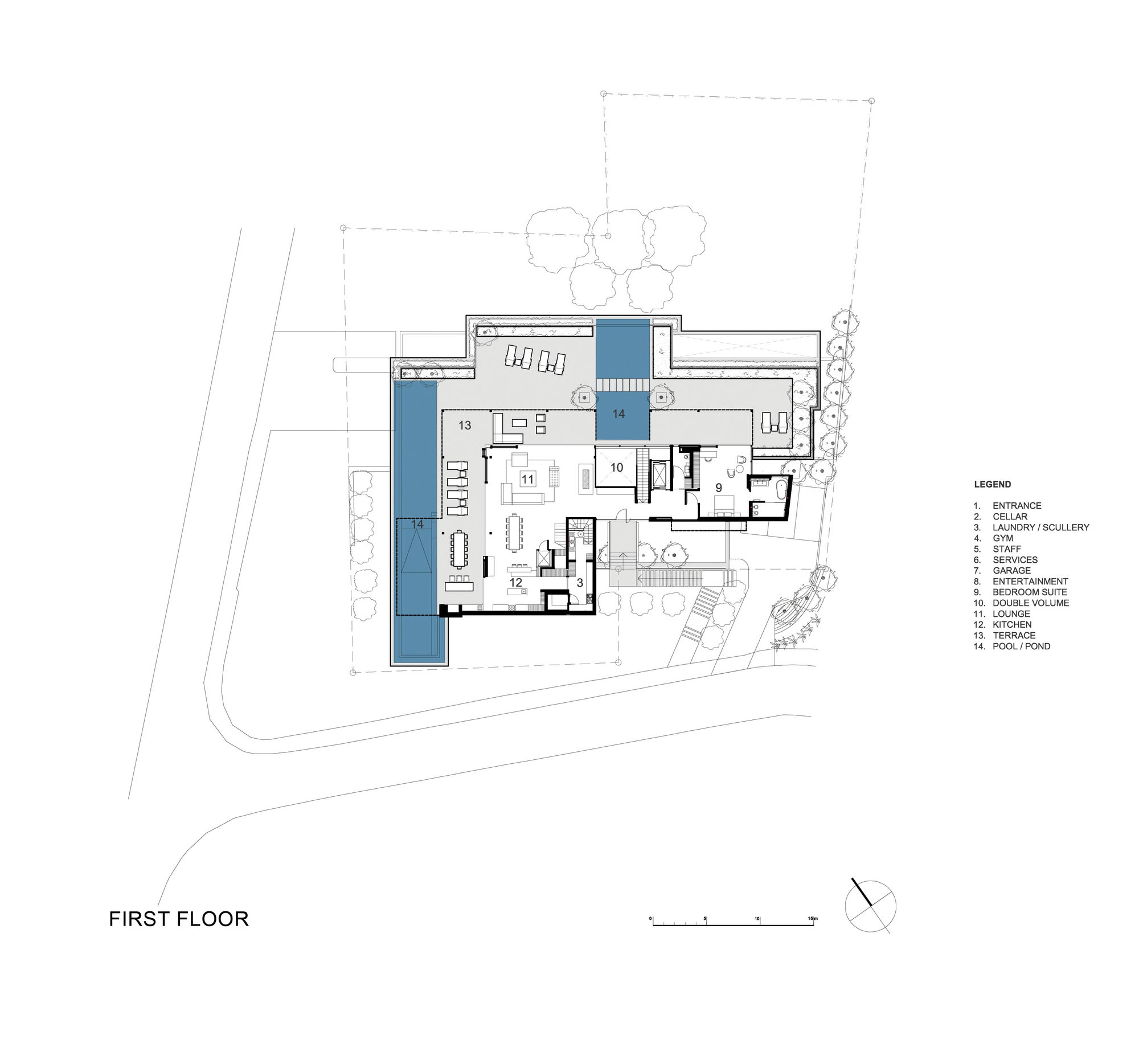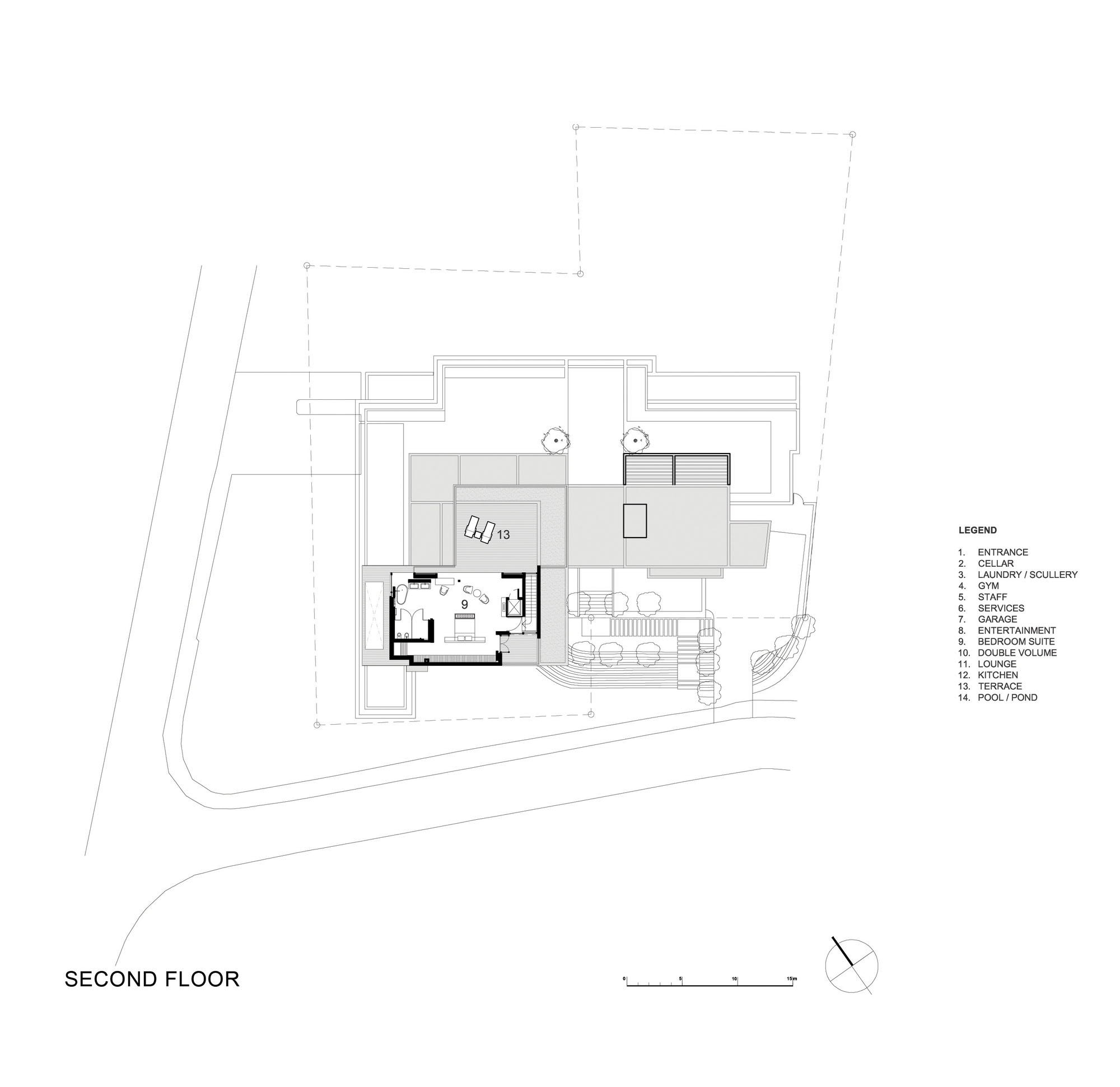 Architect: SAOTA