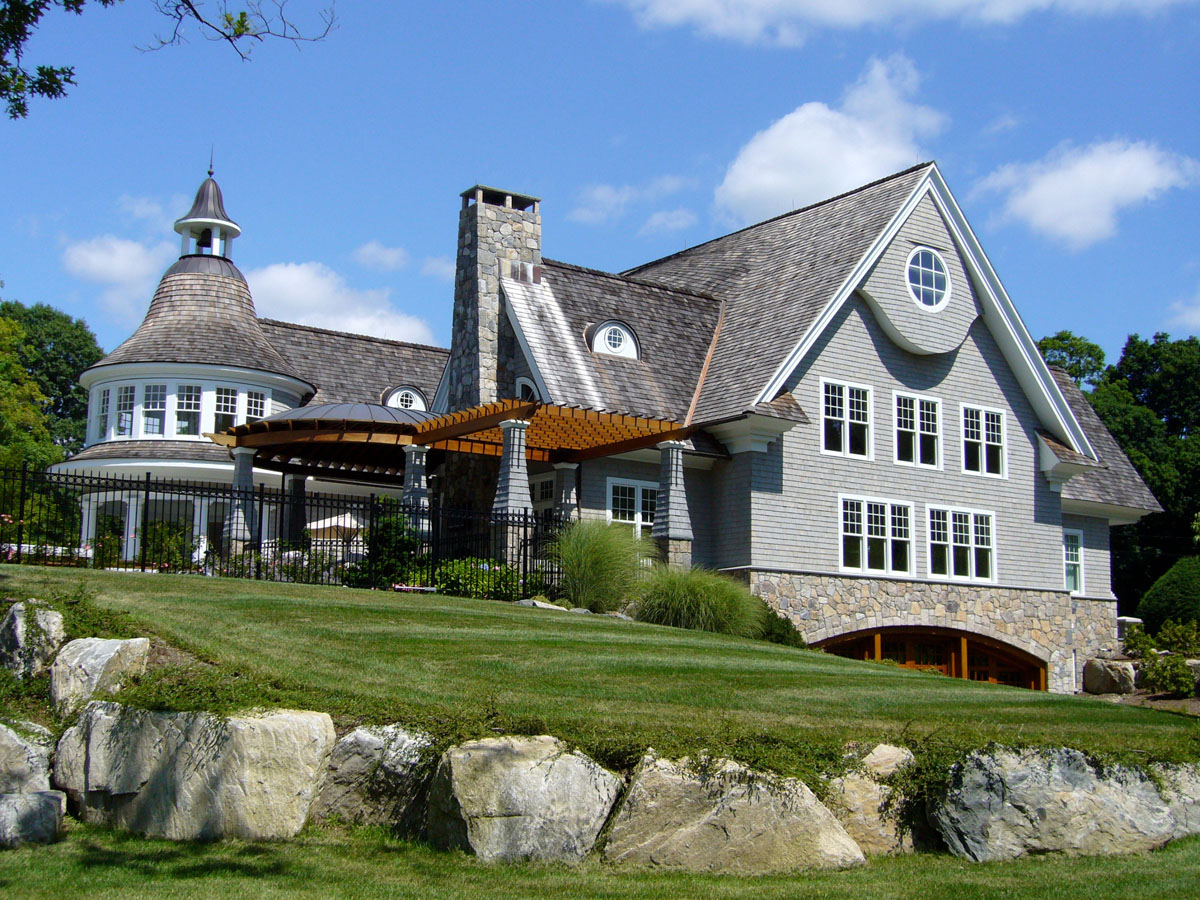 A new addition to a classic shingle style house in New Canaan, Connecticut was designed with a full basketball court, a balcony viewing area, and sitting areas.
John R Mastera + Associates Architects worked on the project which seamlessly updated the home.
The result is six high wood trusses with a cathedral-like sculptural ceiling of gabled vaults intersecting each other down the length of the main portion of the building.
The exterior dome roof uses durable tropical hardwood to create an elegant dome structure and trellis.
See Also: Shingle Style Cape Cod Home with Porches and Classical Columns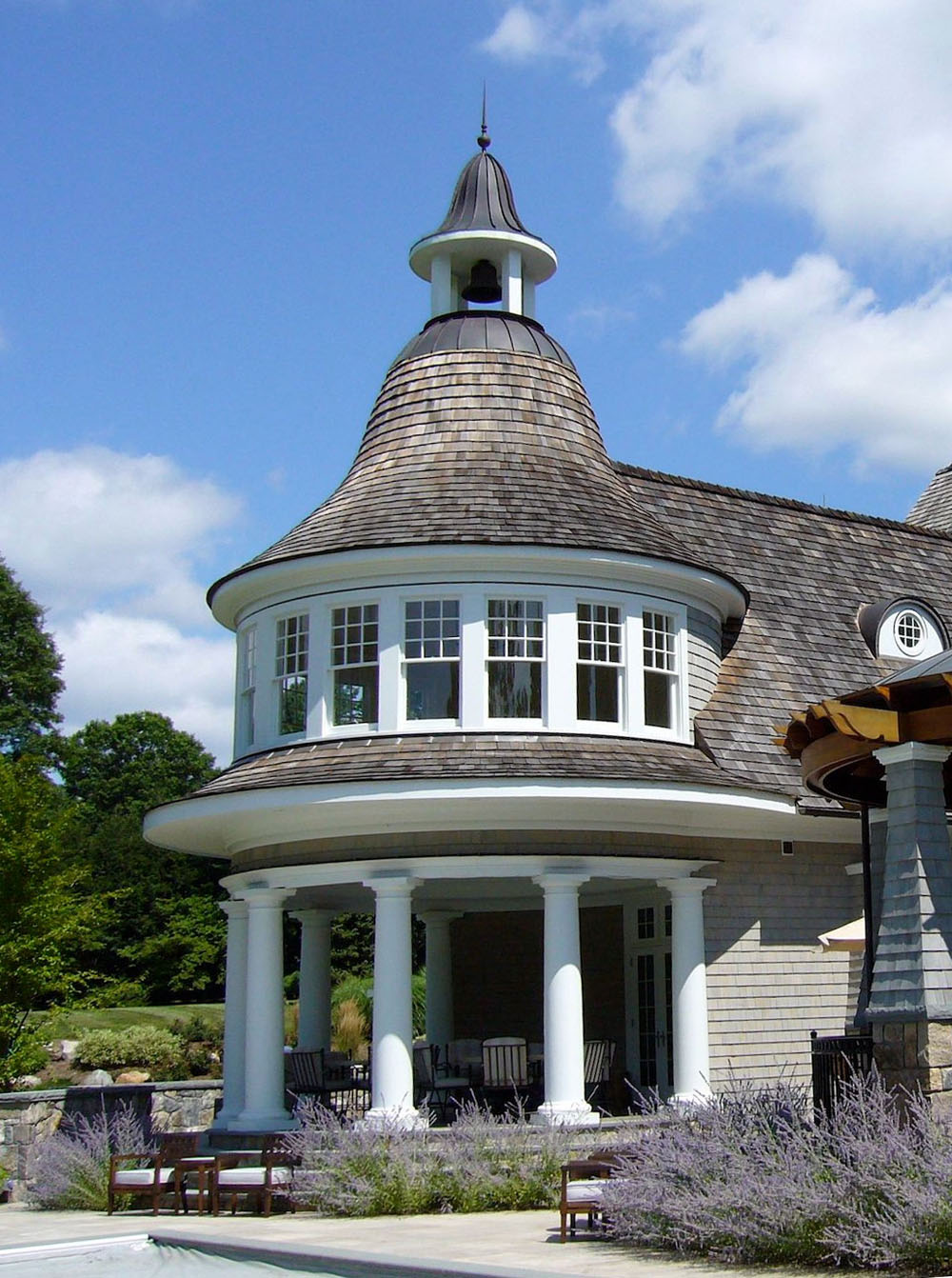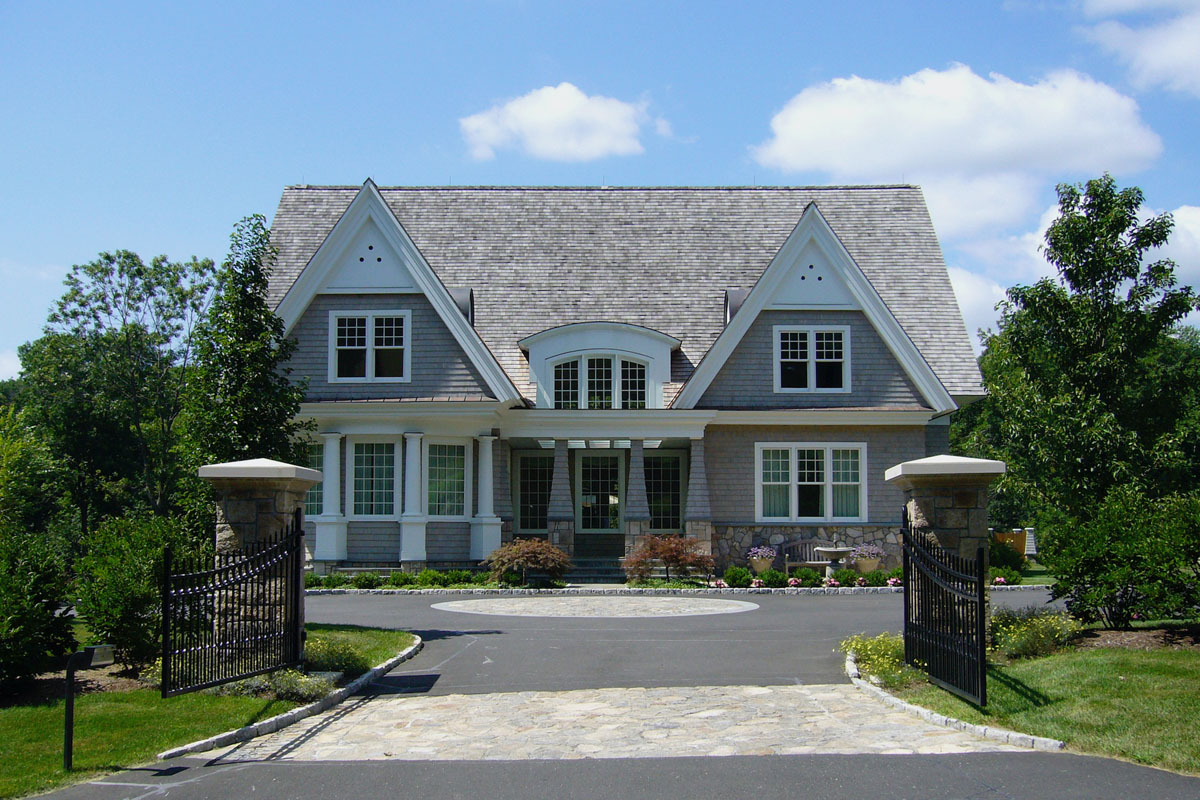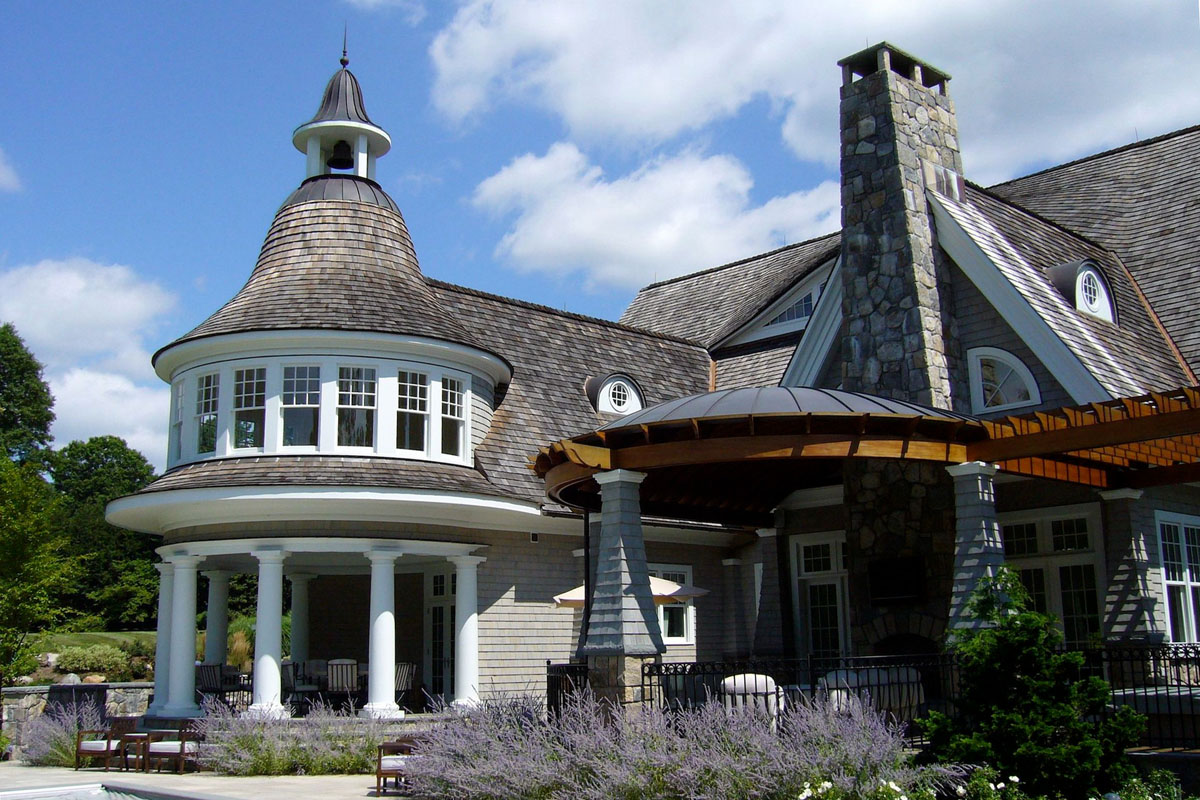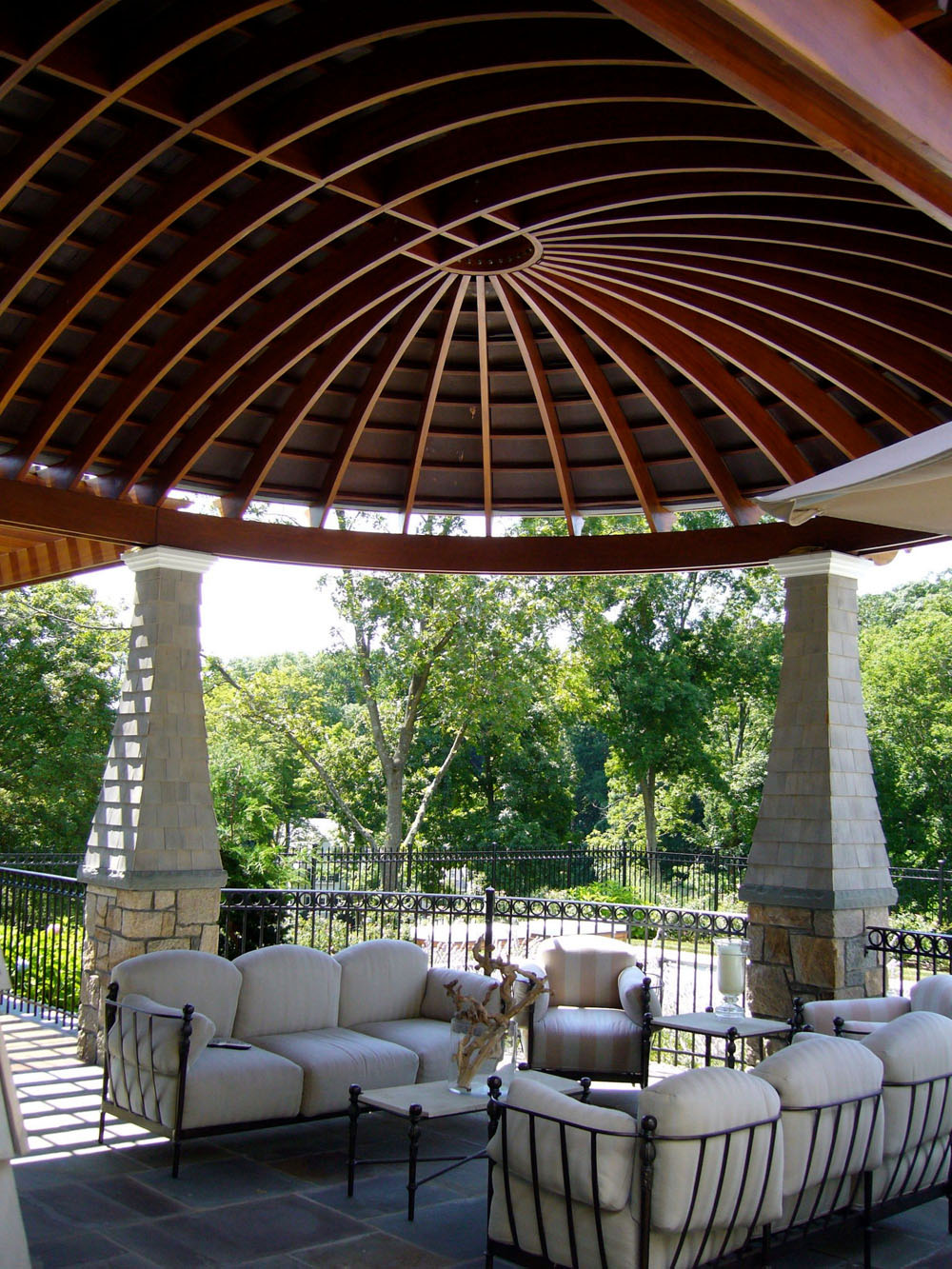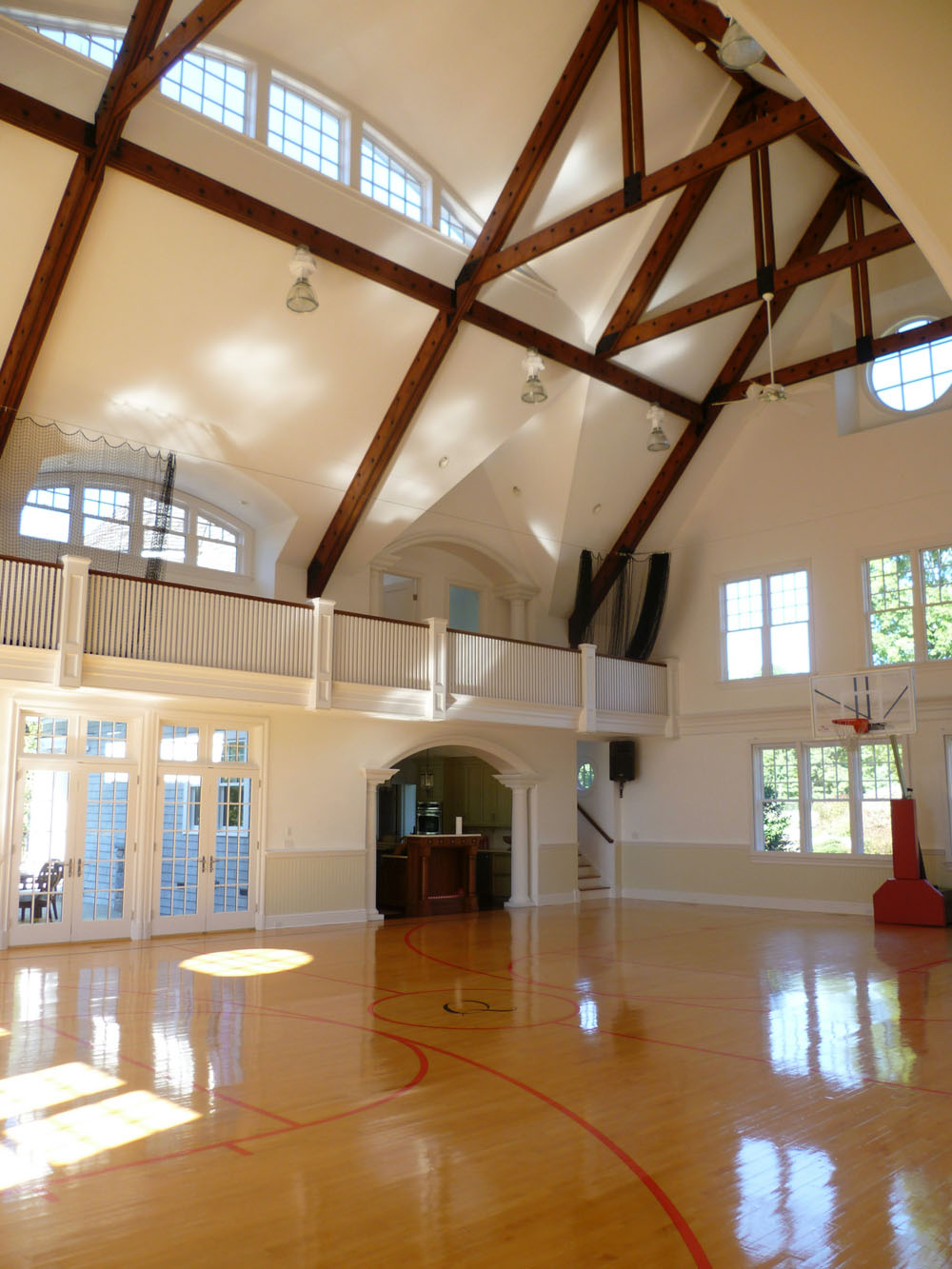 See Also: Classic Seaside Retreat with the Ultimate Curb Appeal
Architect: John R Mastera