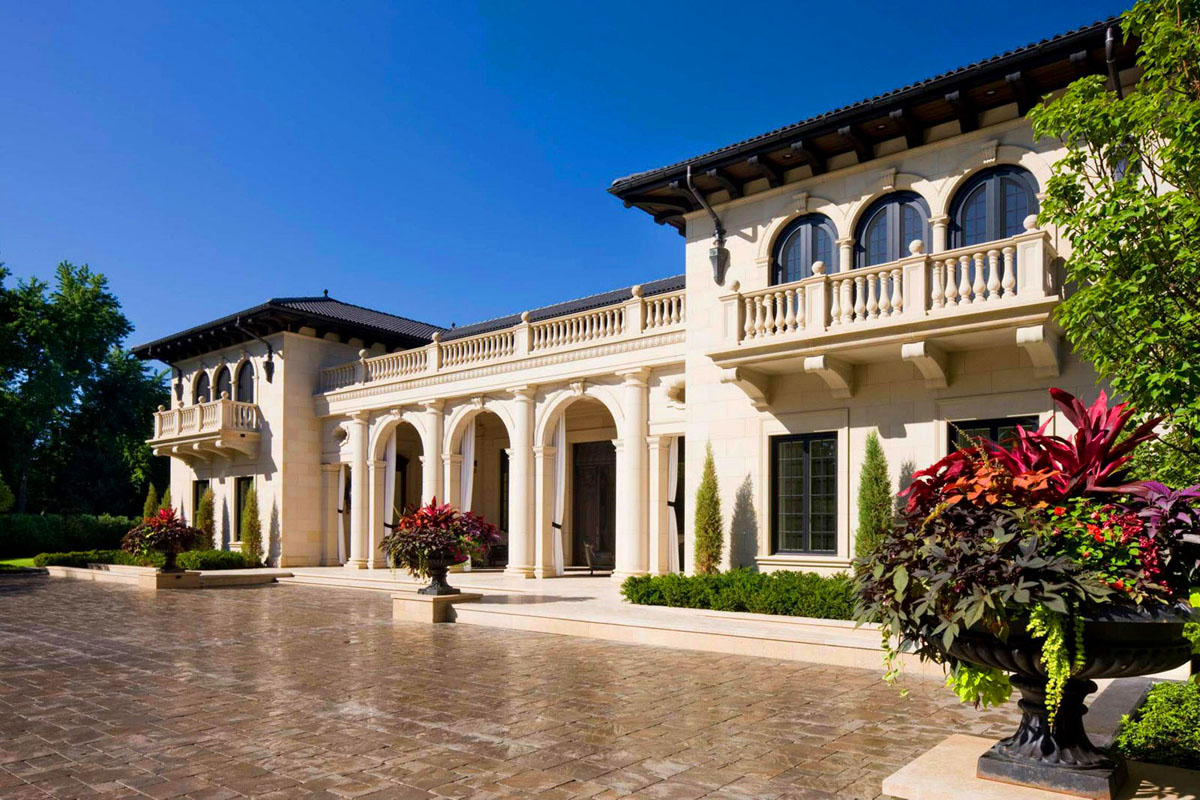 This luxury villa in Edina, Minnesota has an authentic classical Italianate architectural form with Tuscan limestone columns and tile roof.
Designed by TEA2 Architects, a two-story Grand Salon anchors all other rooms and spaces which surround it. A barrel-vaulted skylight, with custom engineered and crafted arched steel trusses, splashes abundant natural light into the entire interior.
The family room features a triple fireplace, carved out of Minnesota limestone. The fireplace anchors the family lounge, adjacent kitchen, and sunroom.