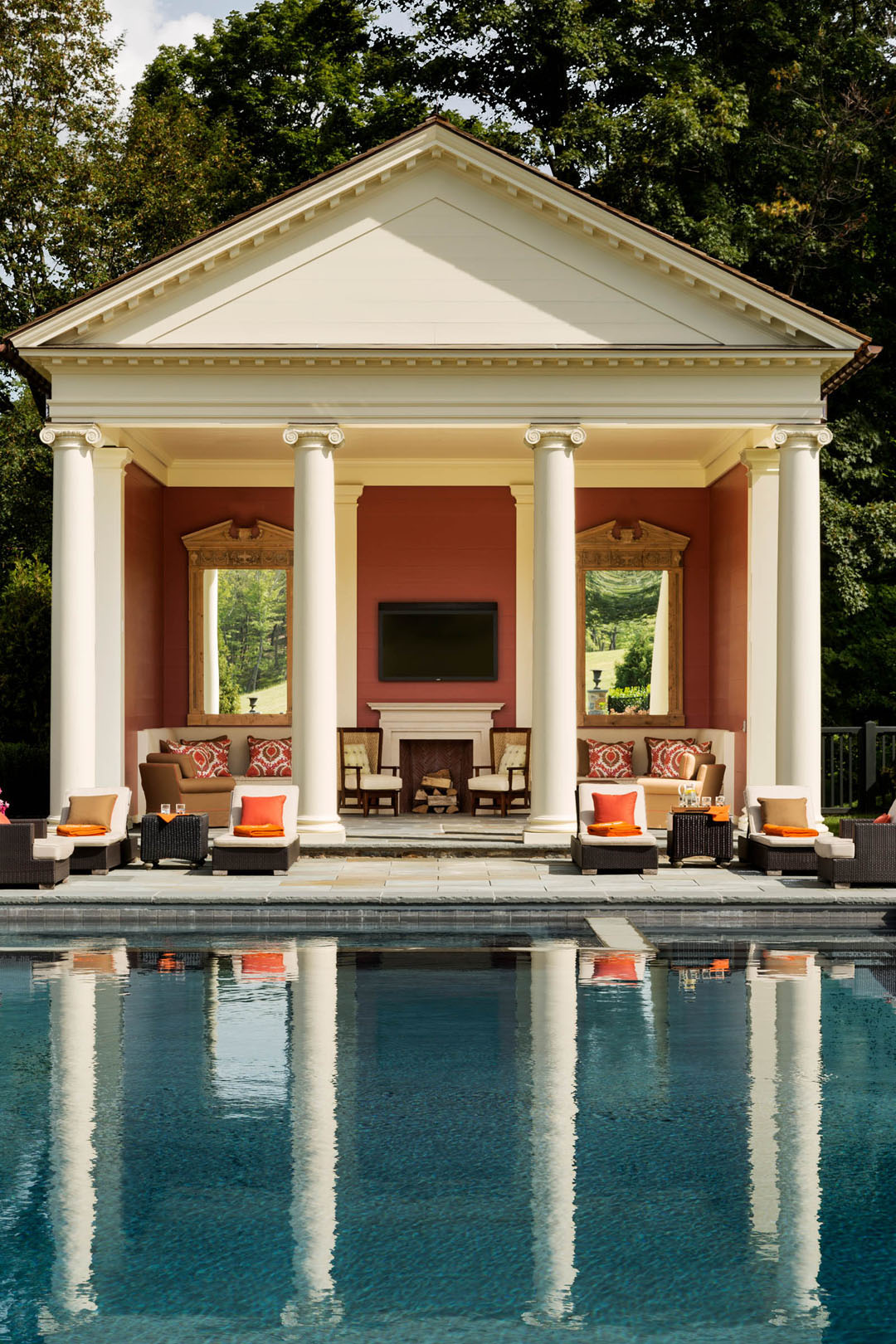 This elegant Neoclassical dream home on a 120-acre estate in Millbrook, New York was designed with authentic details, paying tribute to the classic original homes of the region.
Di Biase Filkoff Architects created a romantic quality for the interior spaces that accommodated the clients' very fine English antique furniture and art.
The pool was terraced into the hillside to conceal a temple-like columned pool house with fireplace.
See Also: Federal-Style House in the Hudson Valley with Curb Appeal