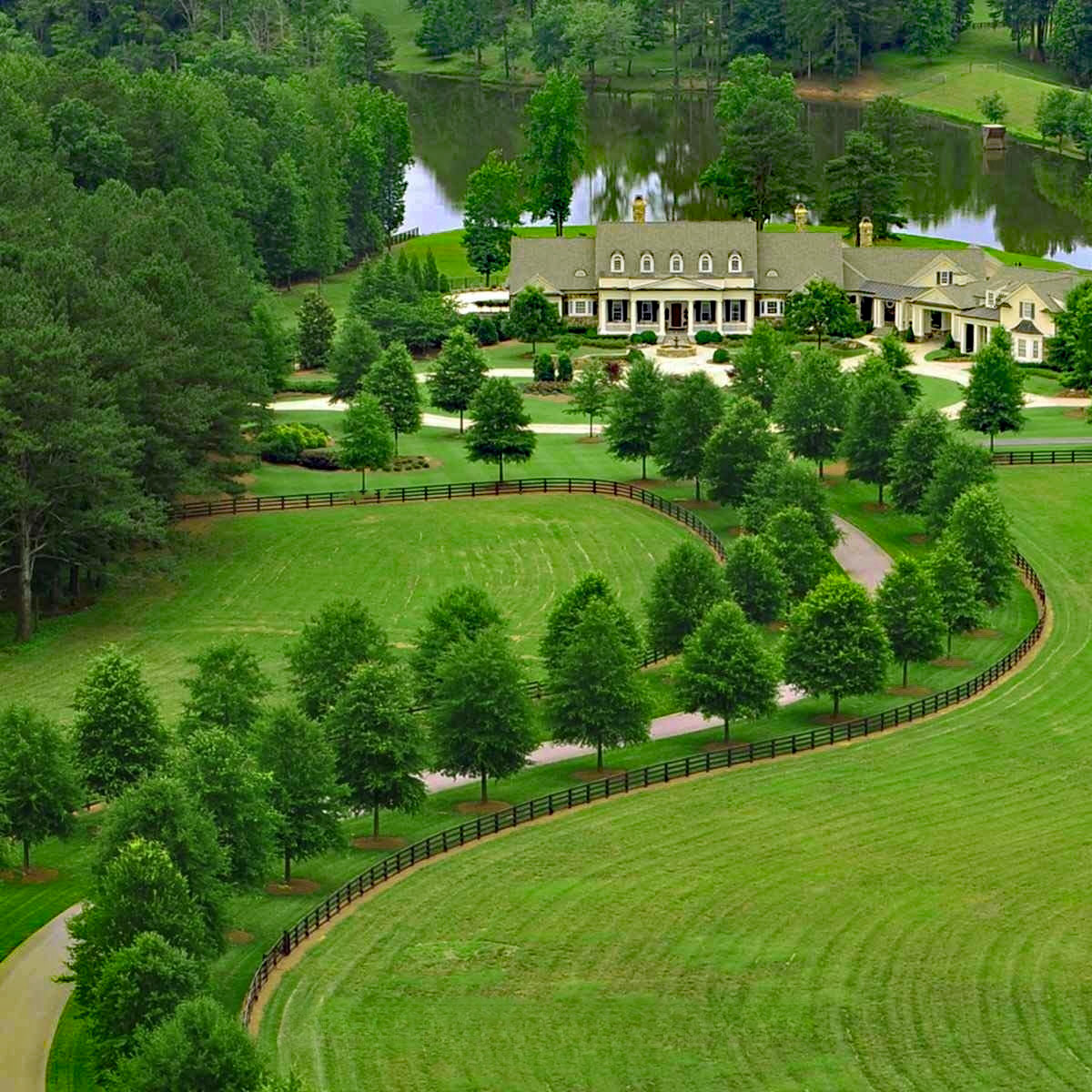 This lakefront country home in Milton, Georgia is a 26-acre pastoral estate with a classically inspired house.
Once you drive through the gated entrance, a picturesque winding tree-lined driveway takes you to the 18,000-square-foot stately mansion designed by Stephen Fuller Designs.
An expansive front porch with elegant classic Tuscan columns welcomes visitors in Southern Style. 
The property includes 600 feet of lake frontage, multiple equestrian pastures, a tennis court, heated pool, and a guest cottage attached by porte-cochere.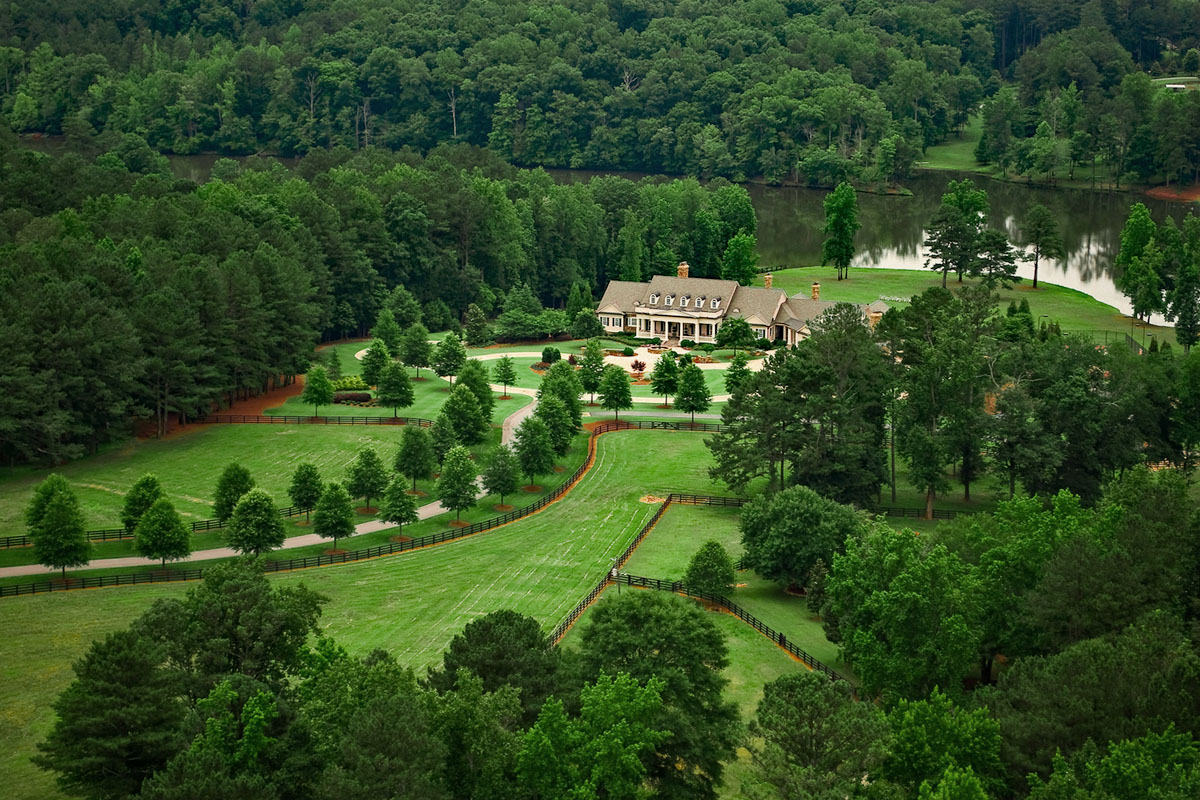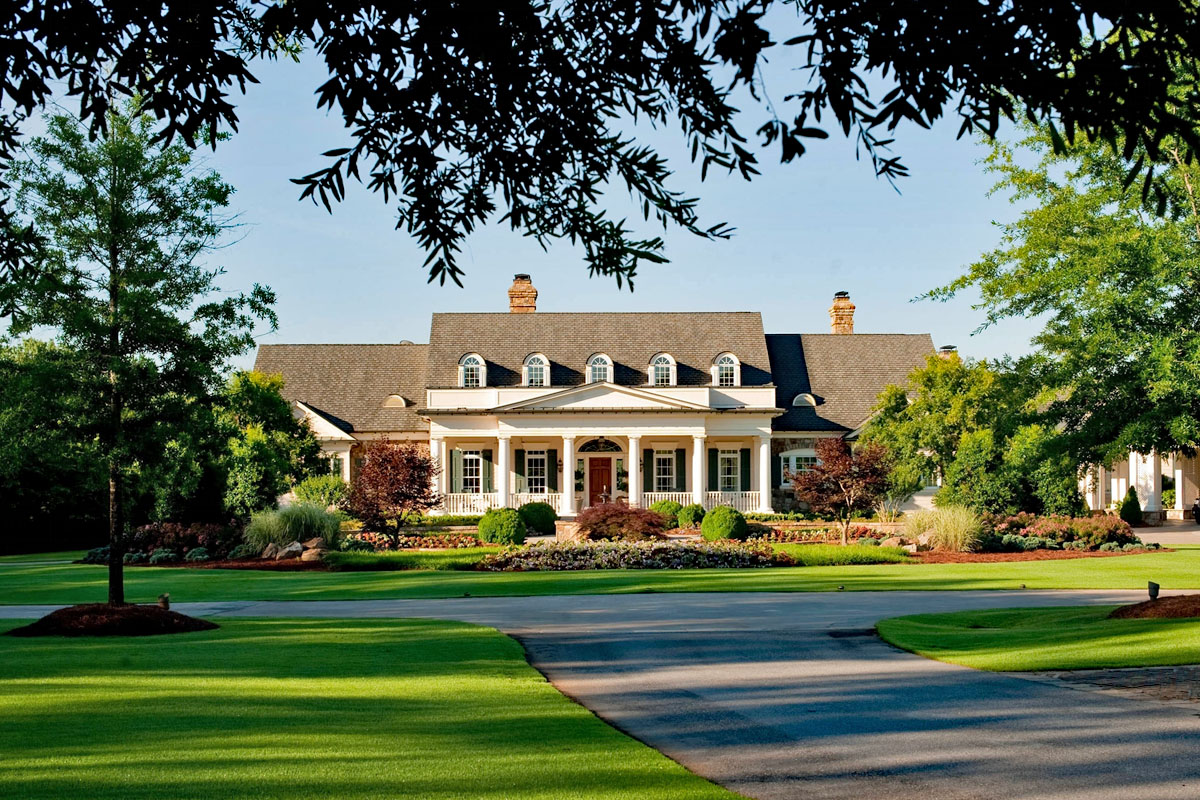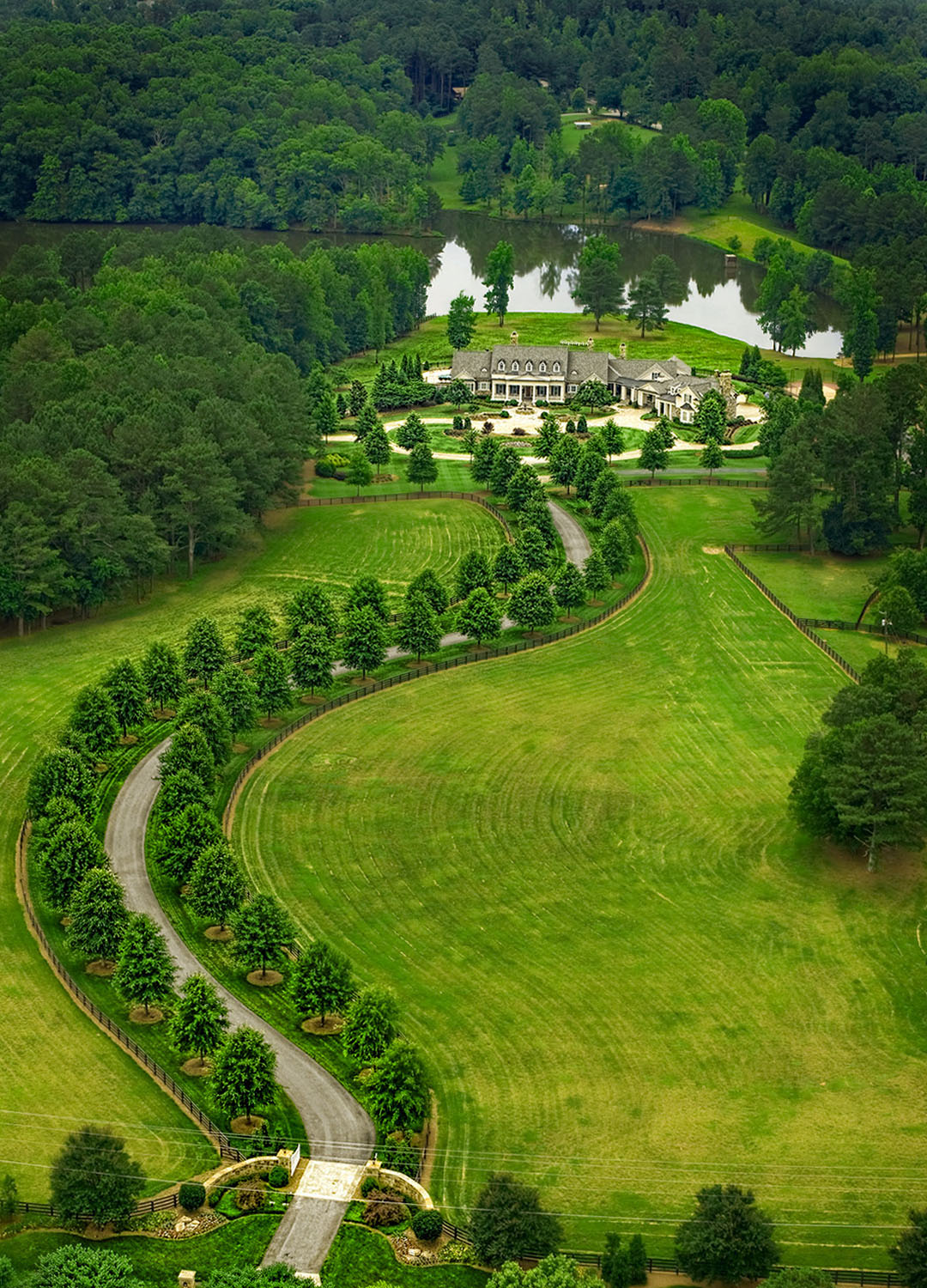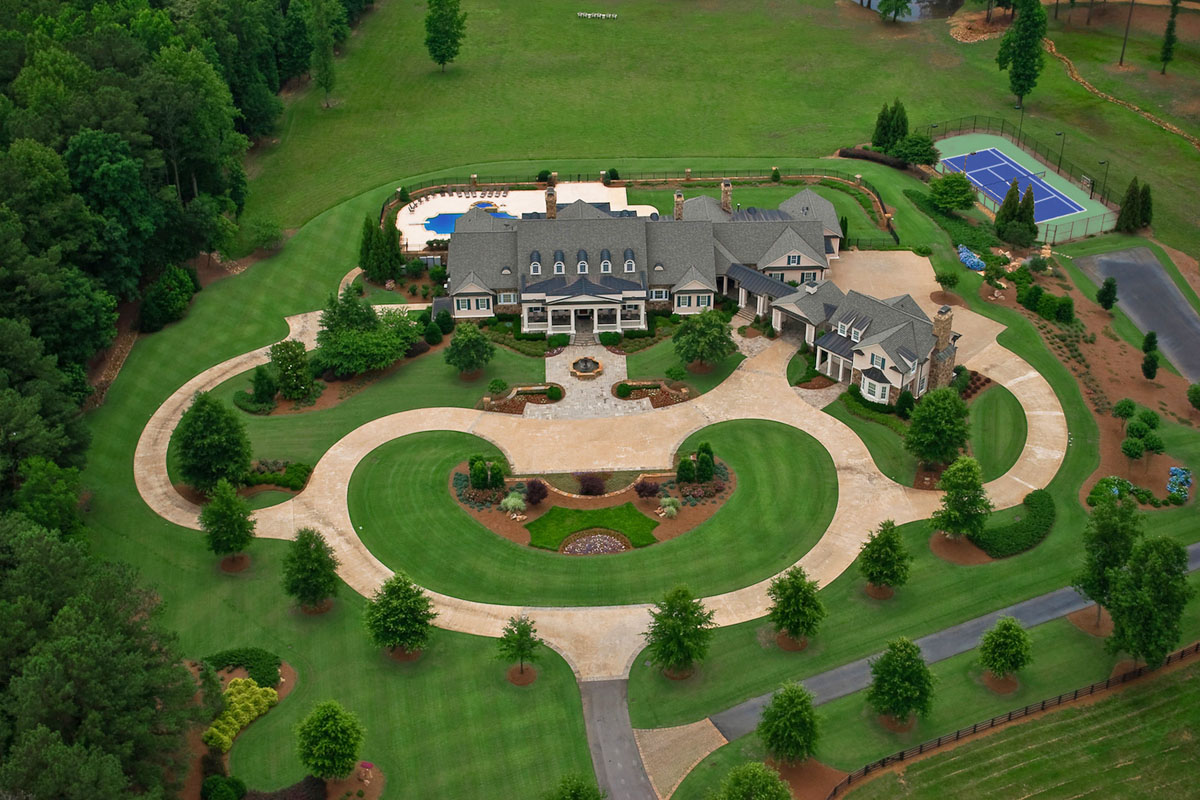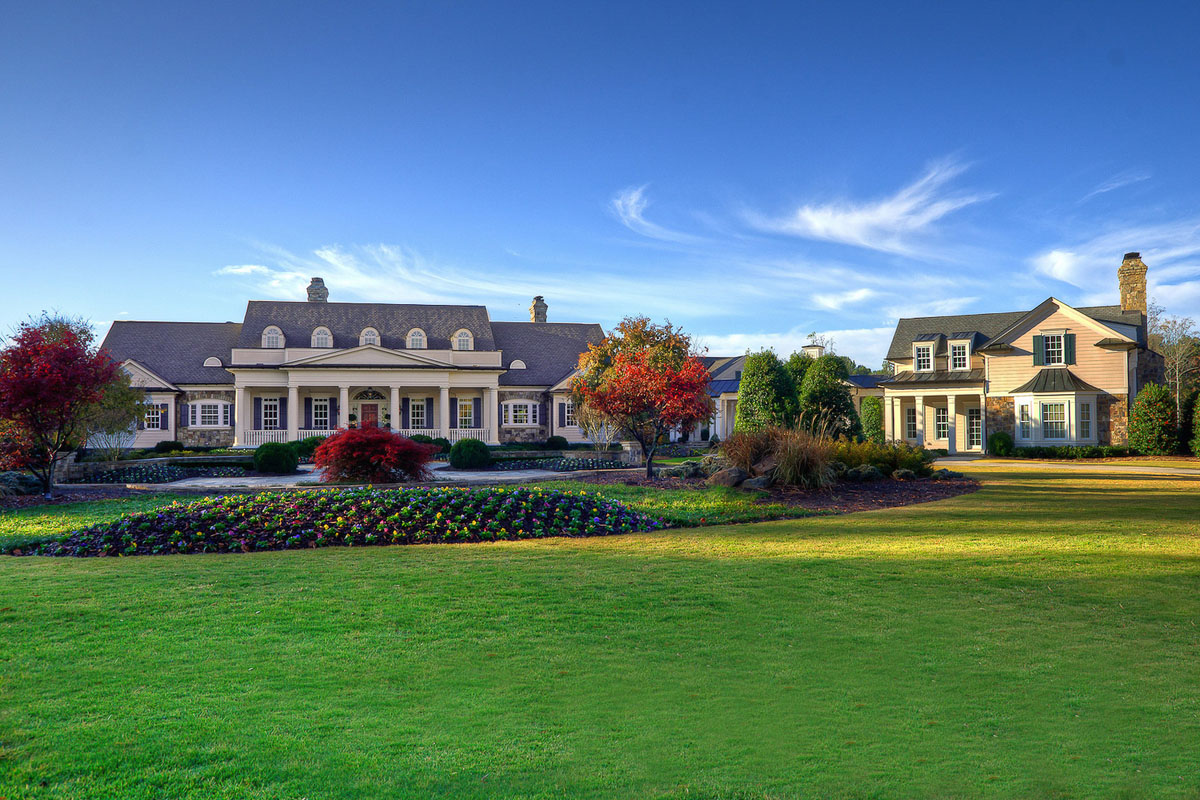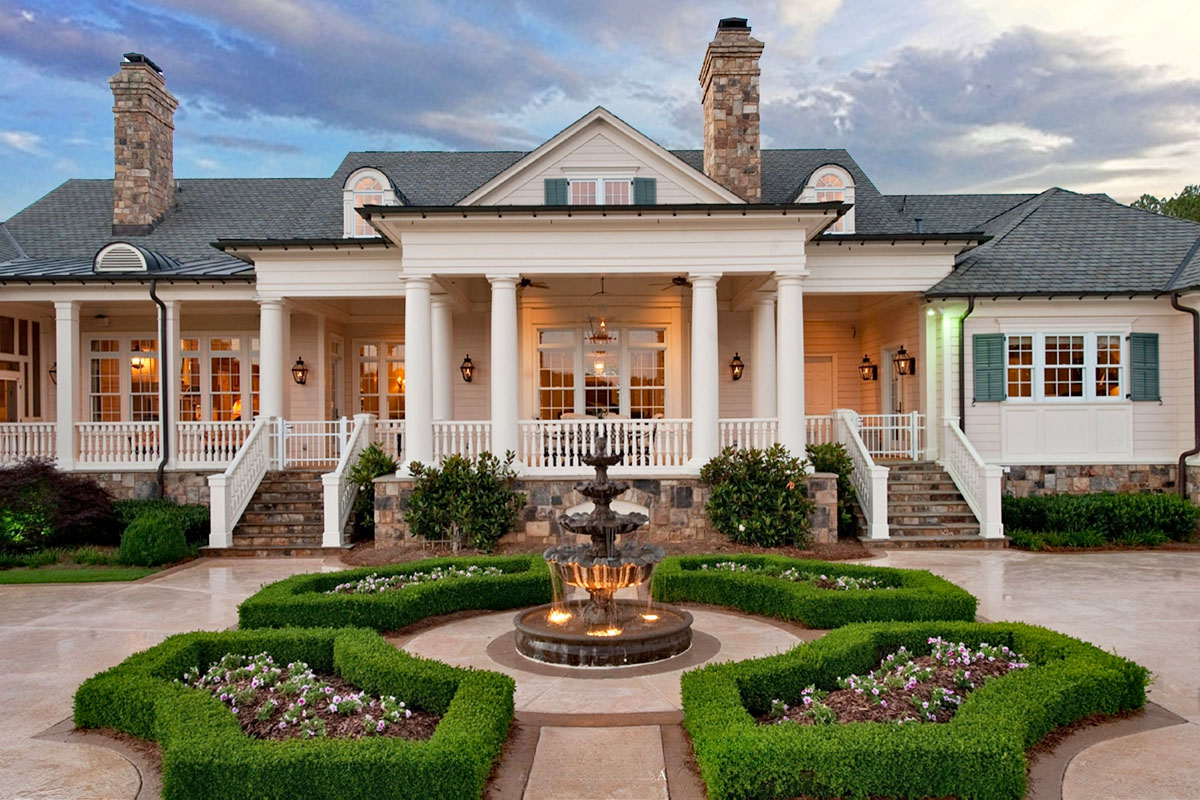 See Also: Timeless Country Stone House with Meticulous Landscaping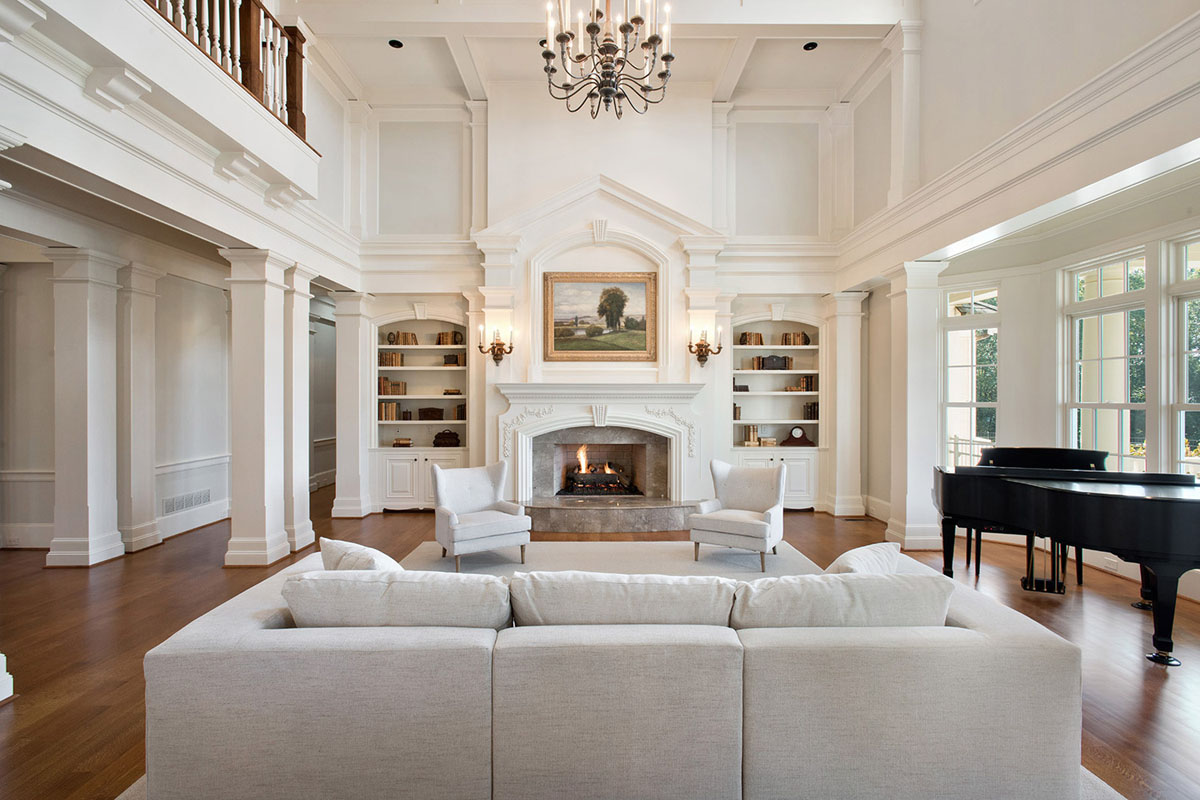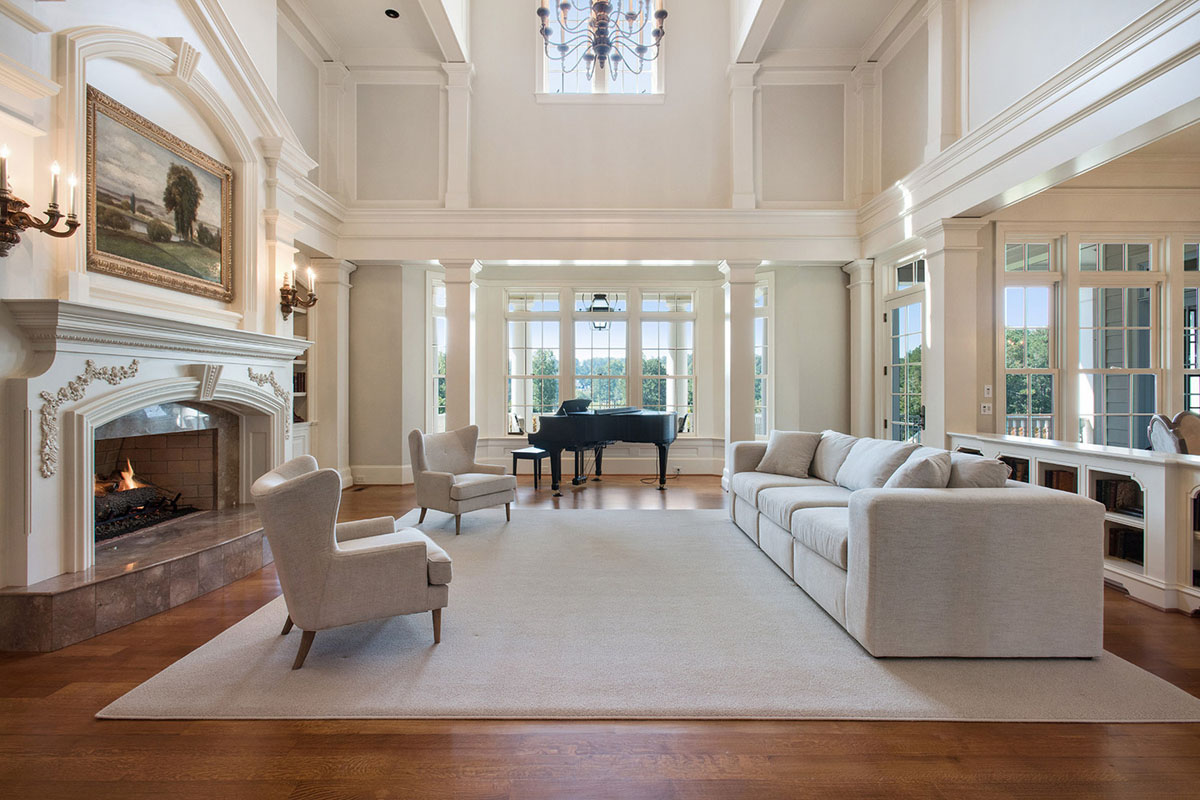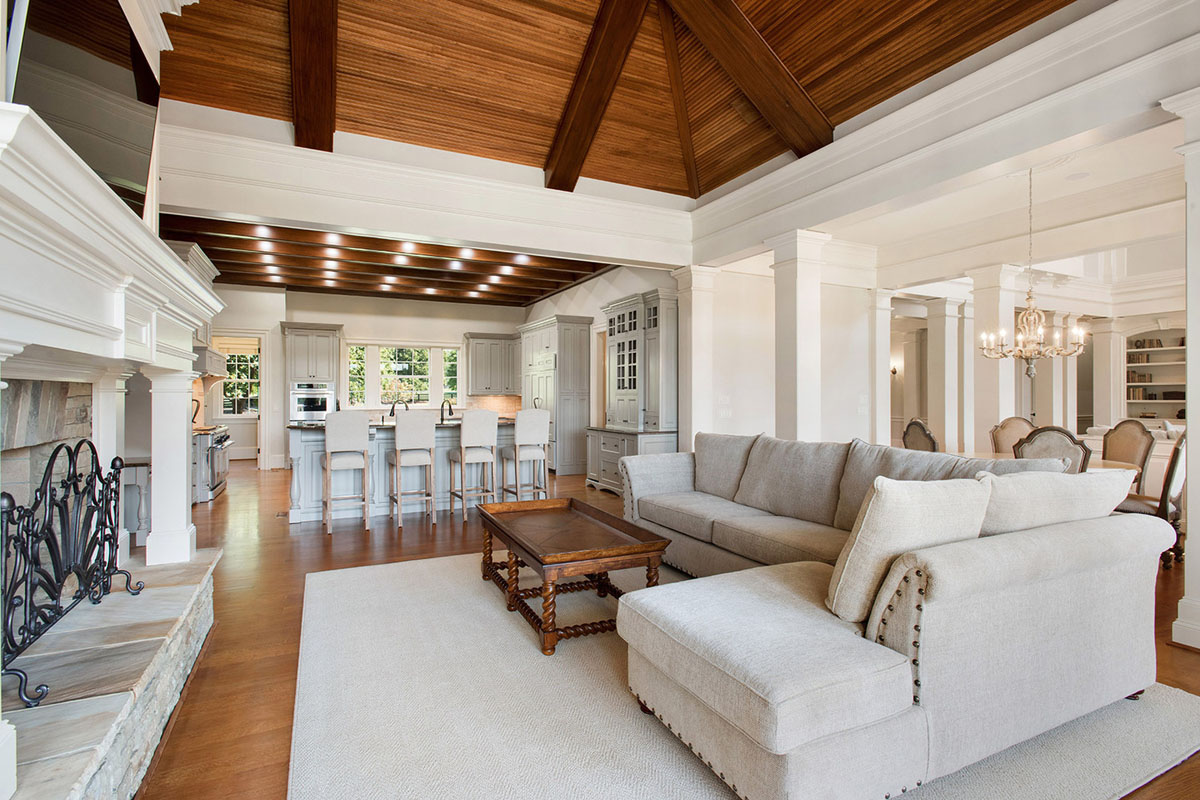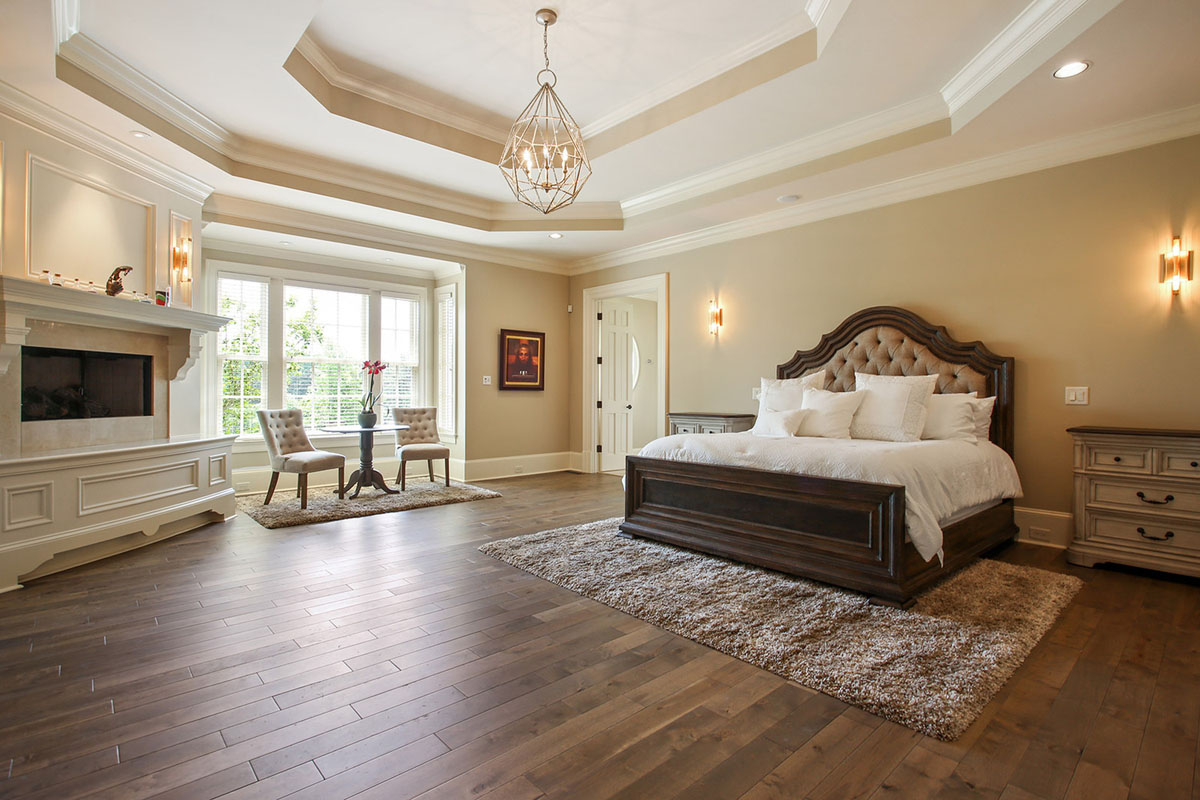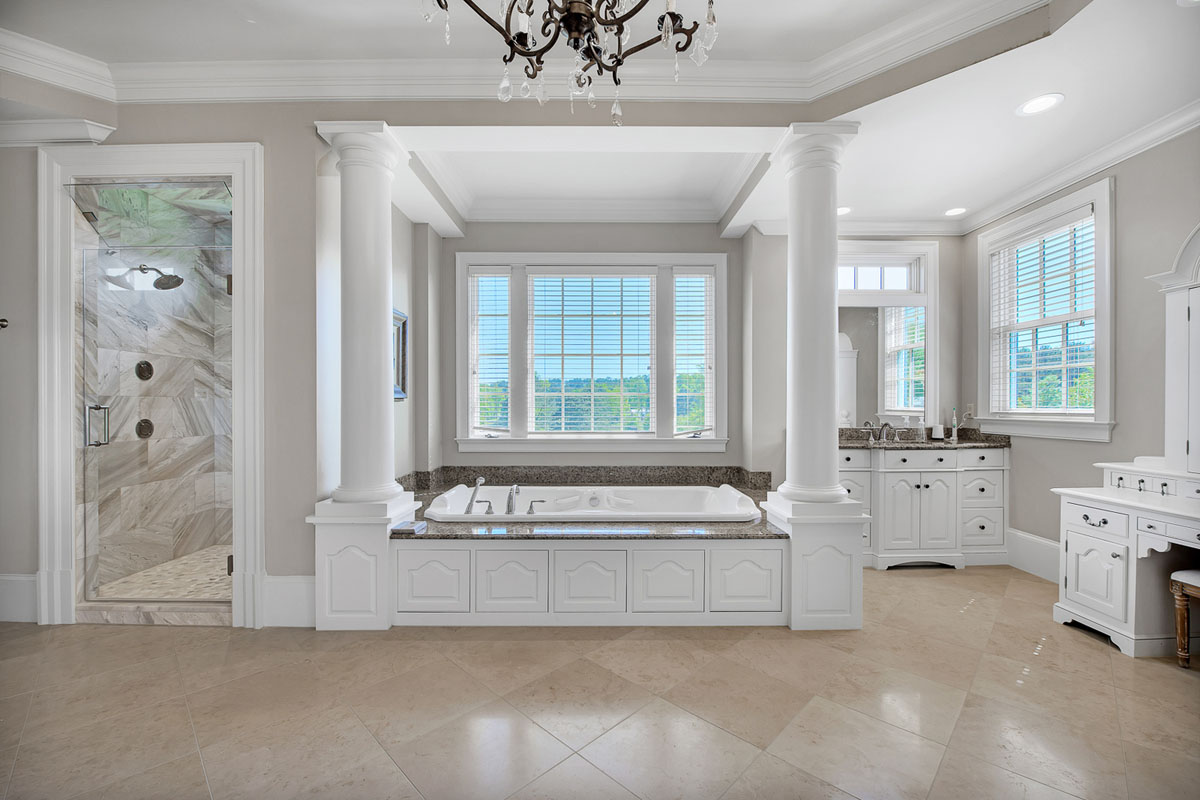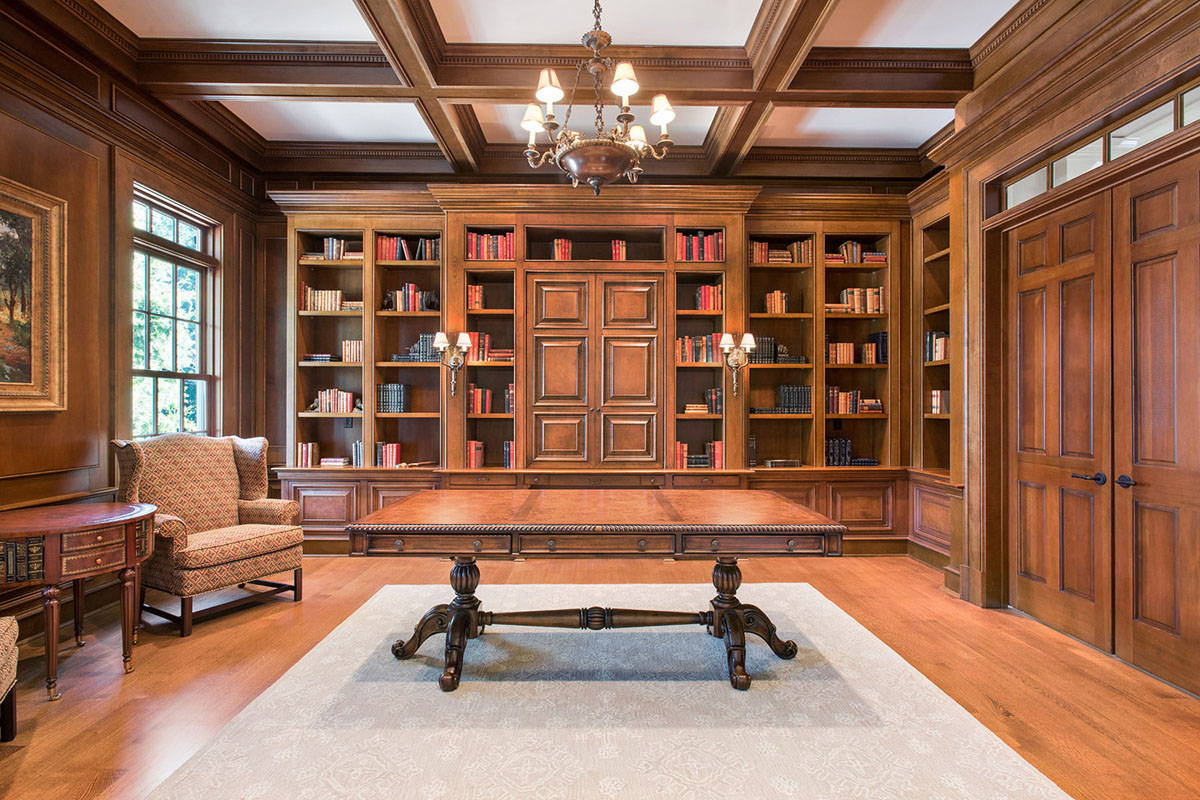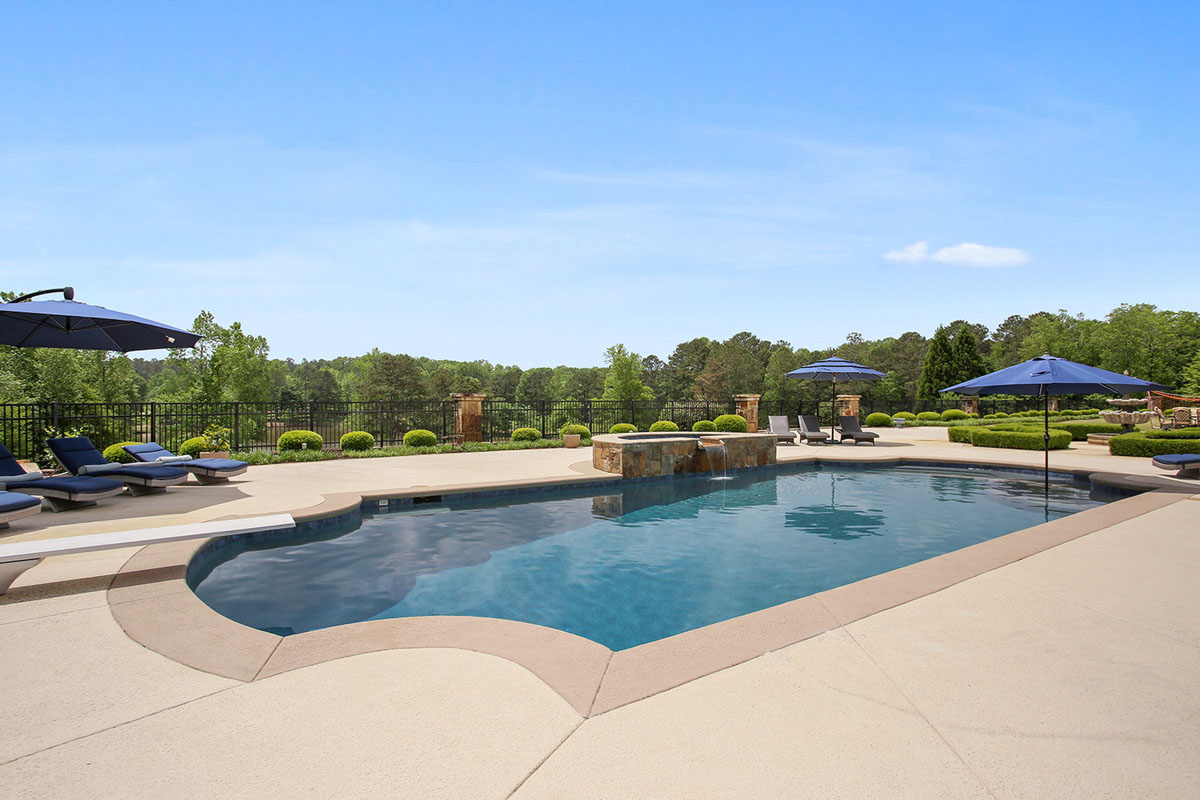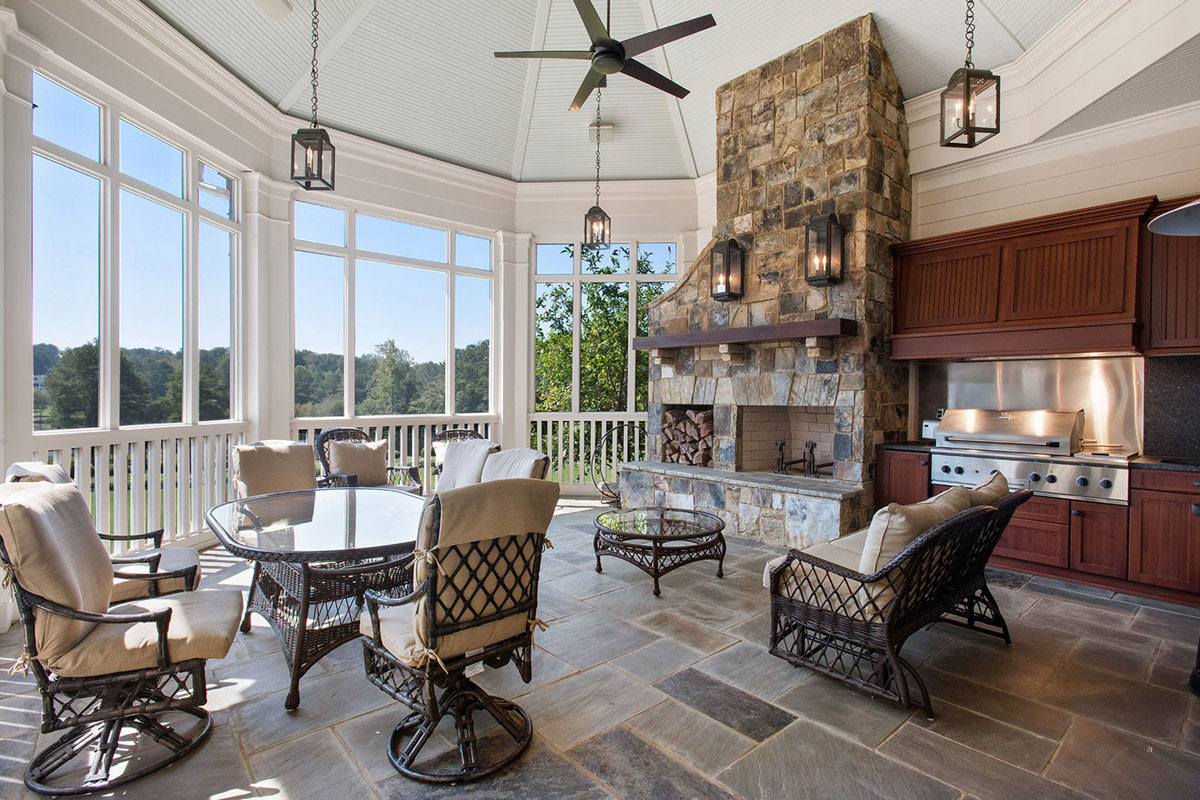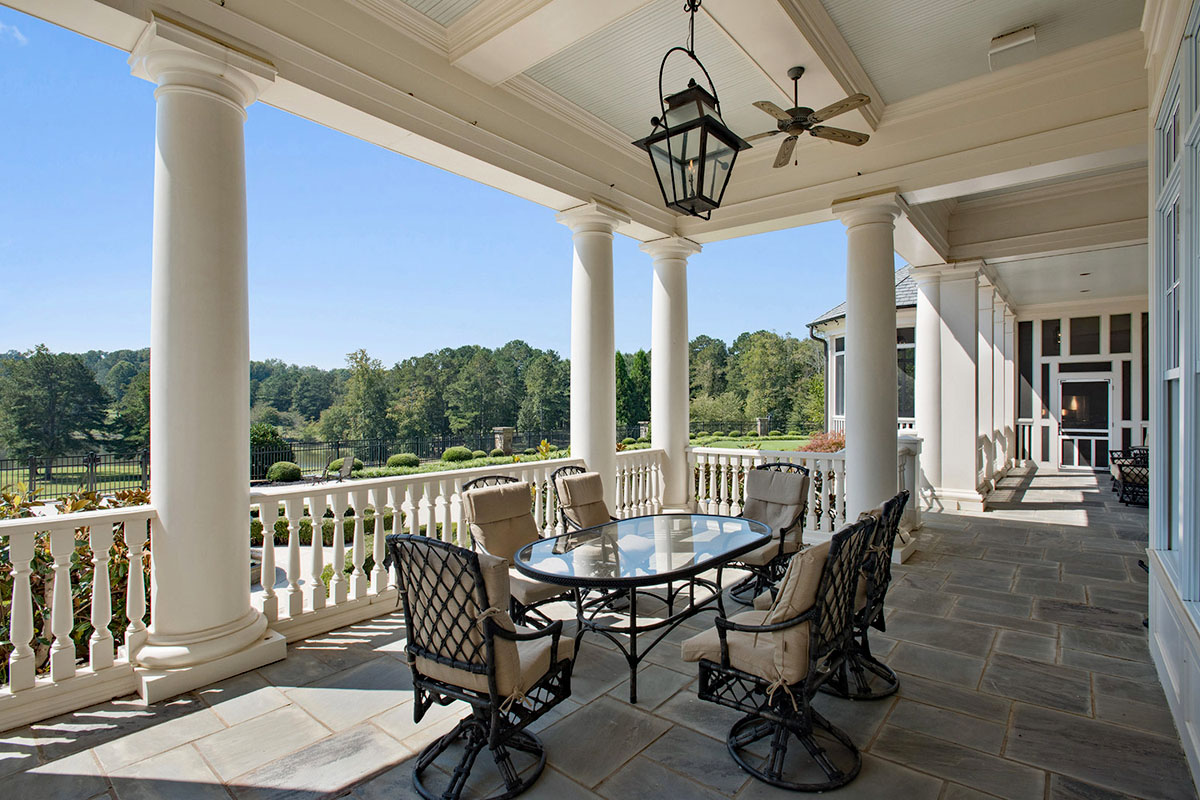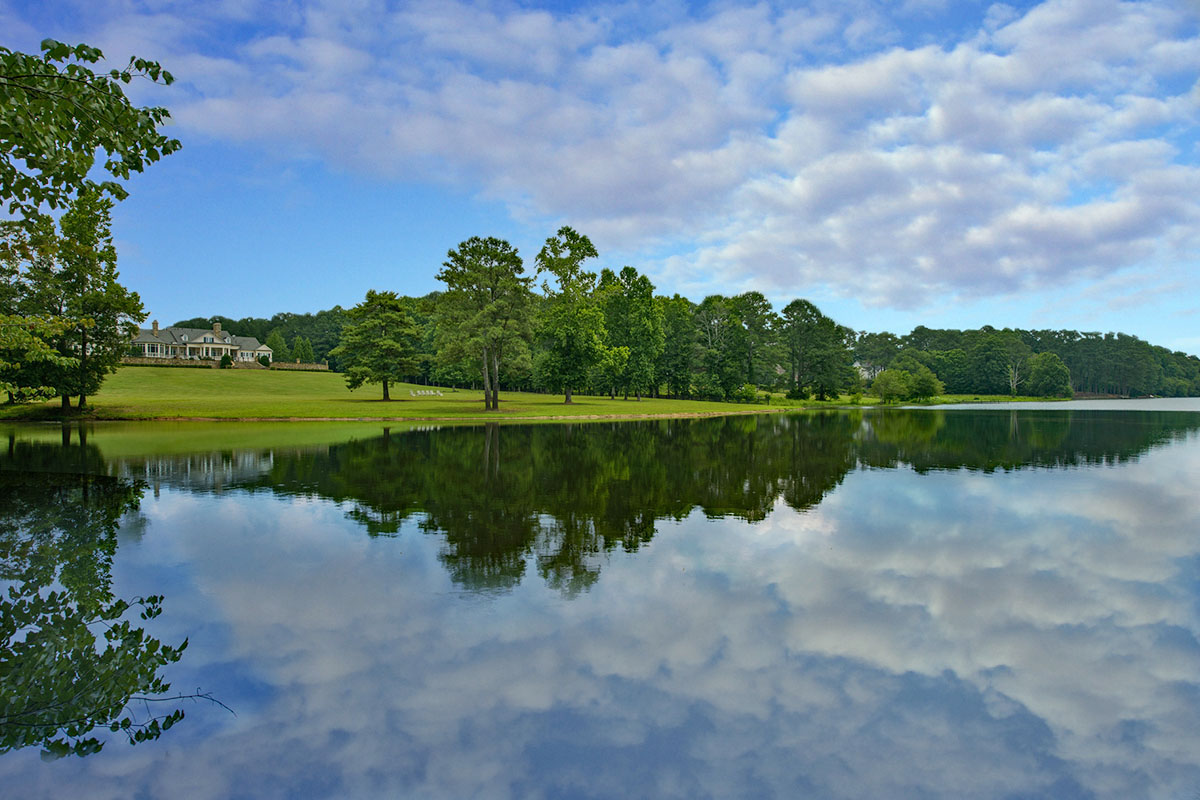 See Also: Georgian Style Stone Mansion Recreates Old World Grandeur
Architect: SFD