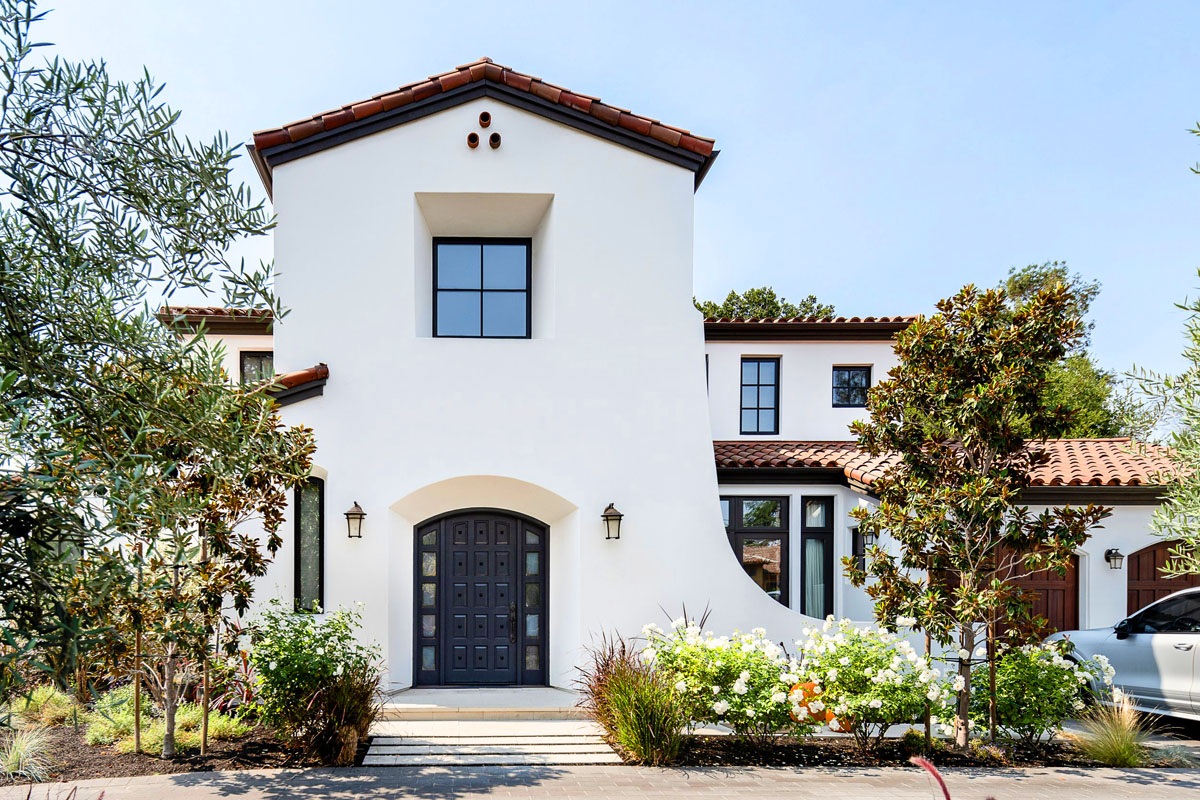 The renovation of this Mediterranean style home in Los Altos, California created an eclectic mix of modern, midcentury and traditional elements.
Susie Novak Interiors was commissioned for the project which focused on bridging the features of the older home with an edgy California modern aesthetic.
The result is a modern family home that feels both luxurious and comfortable.