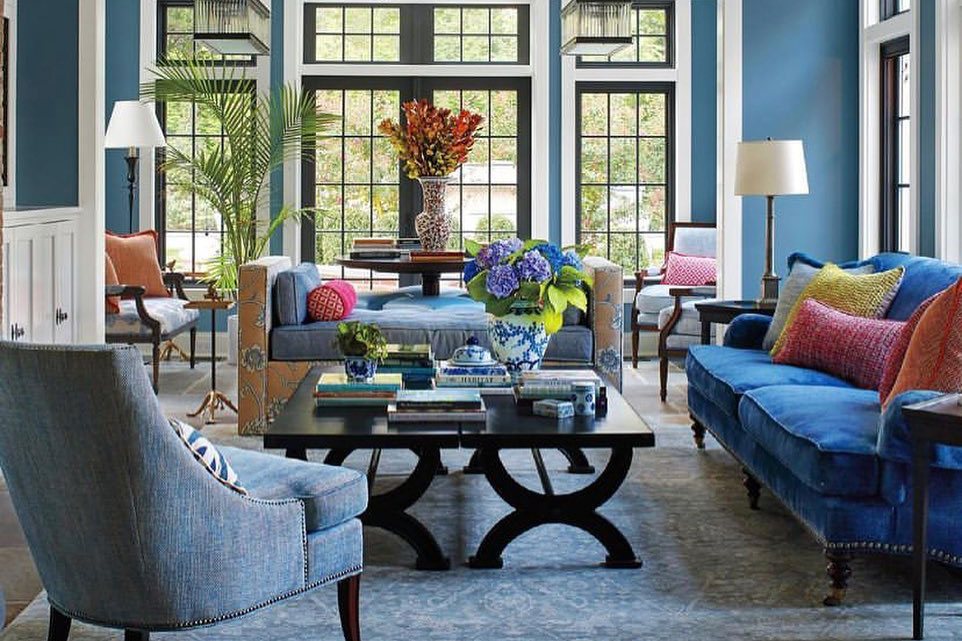 A traditional Colonial style house on Long Island in Manhasset, New York gets a fresh and colorful update.
k. a. murphy interiors designed the modern interior with immaculate attention to detail. Every element in the house is new while respecting the past.
A new conservatory is added and a raised coffered dome with wood-beamed ceiling gives the room a dramatic effect.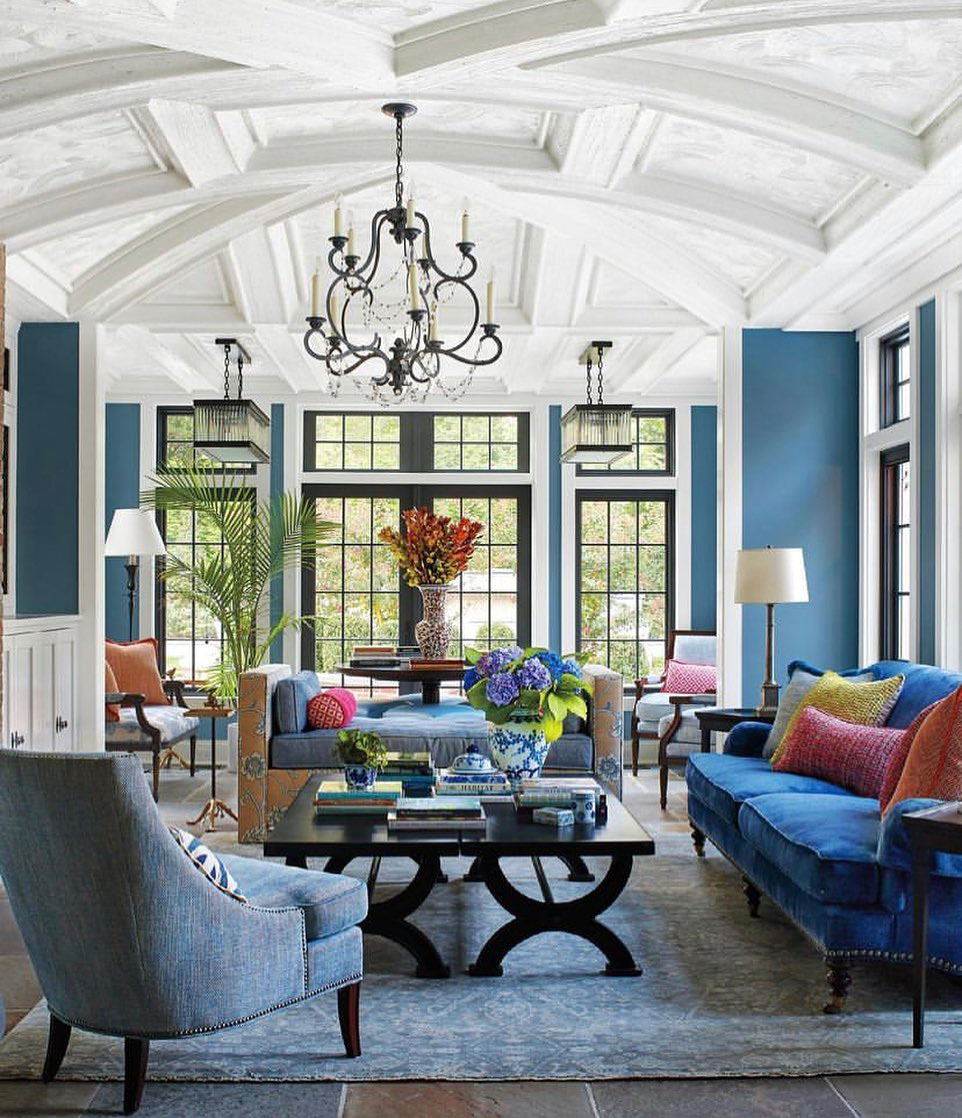 The foyer's Pierre Frey whimsical wallpaper established the color palette for the entire house.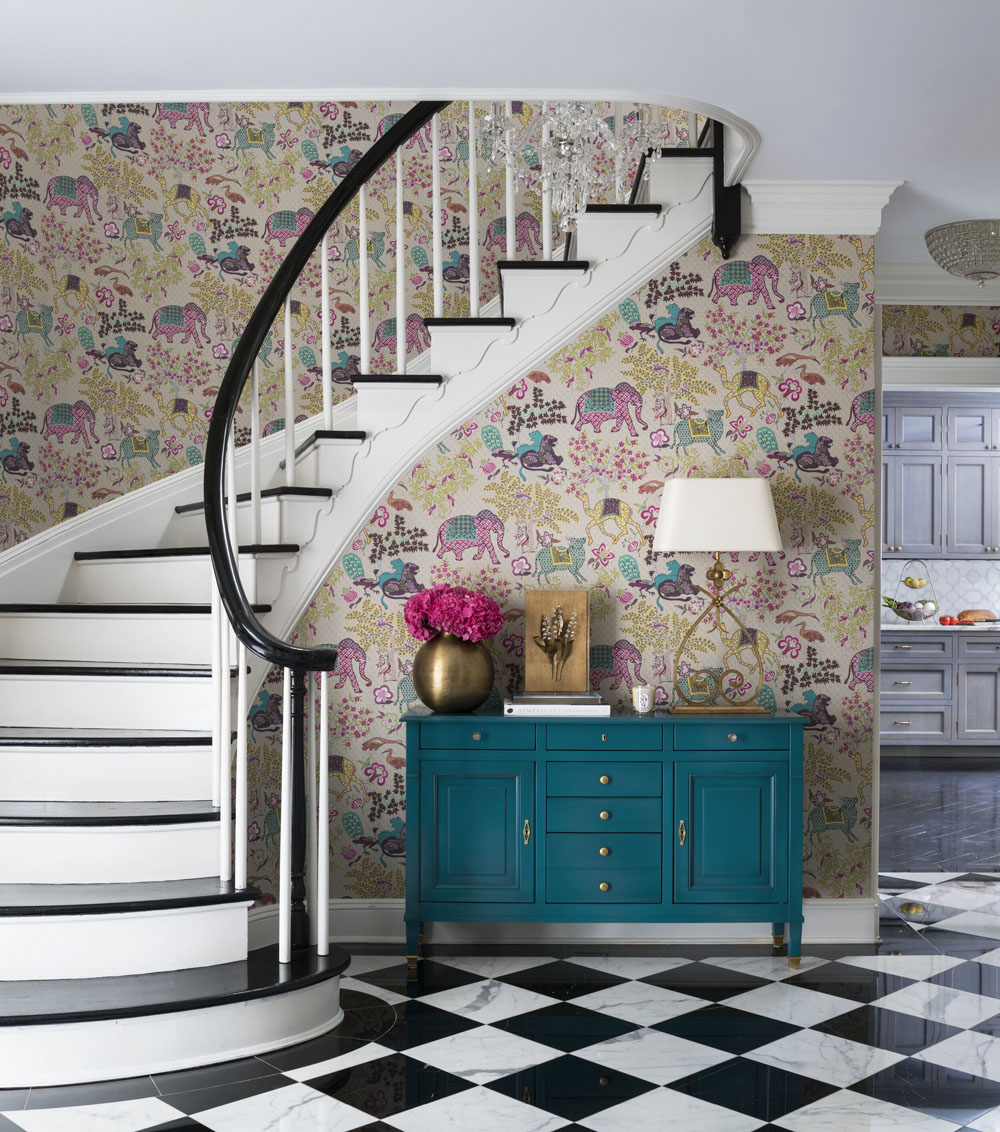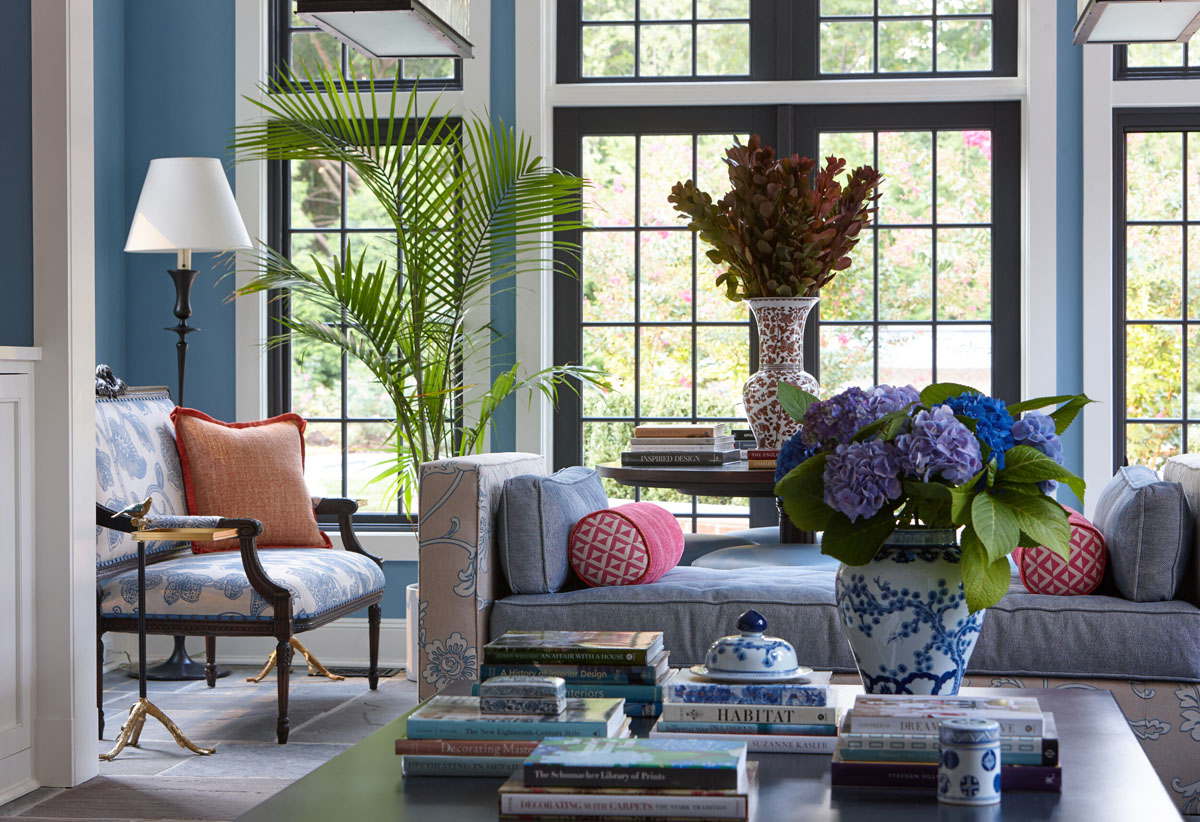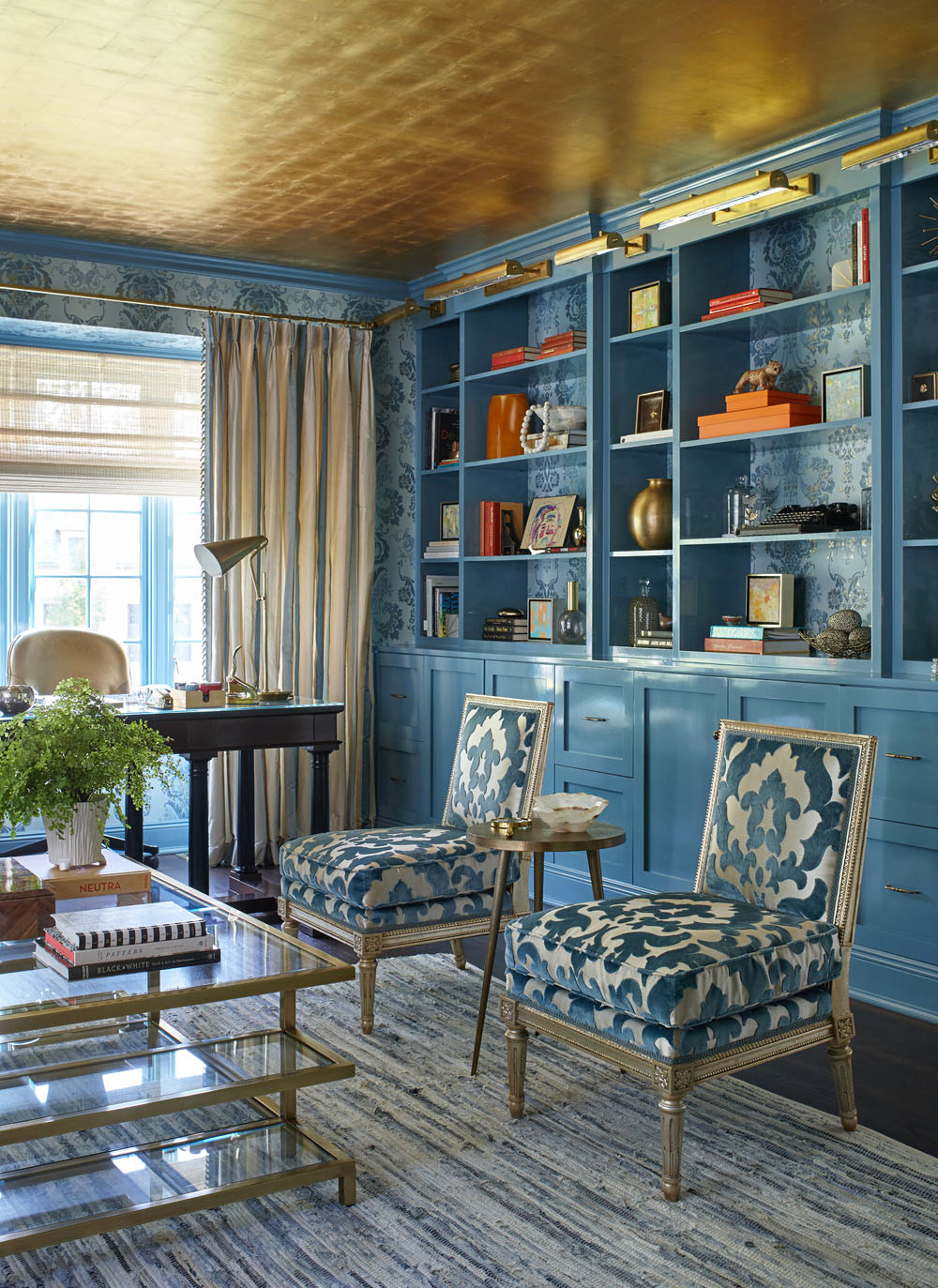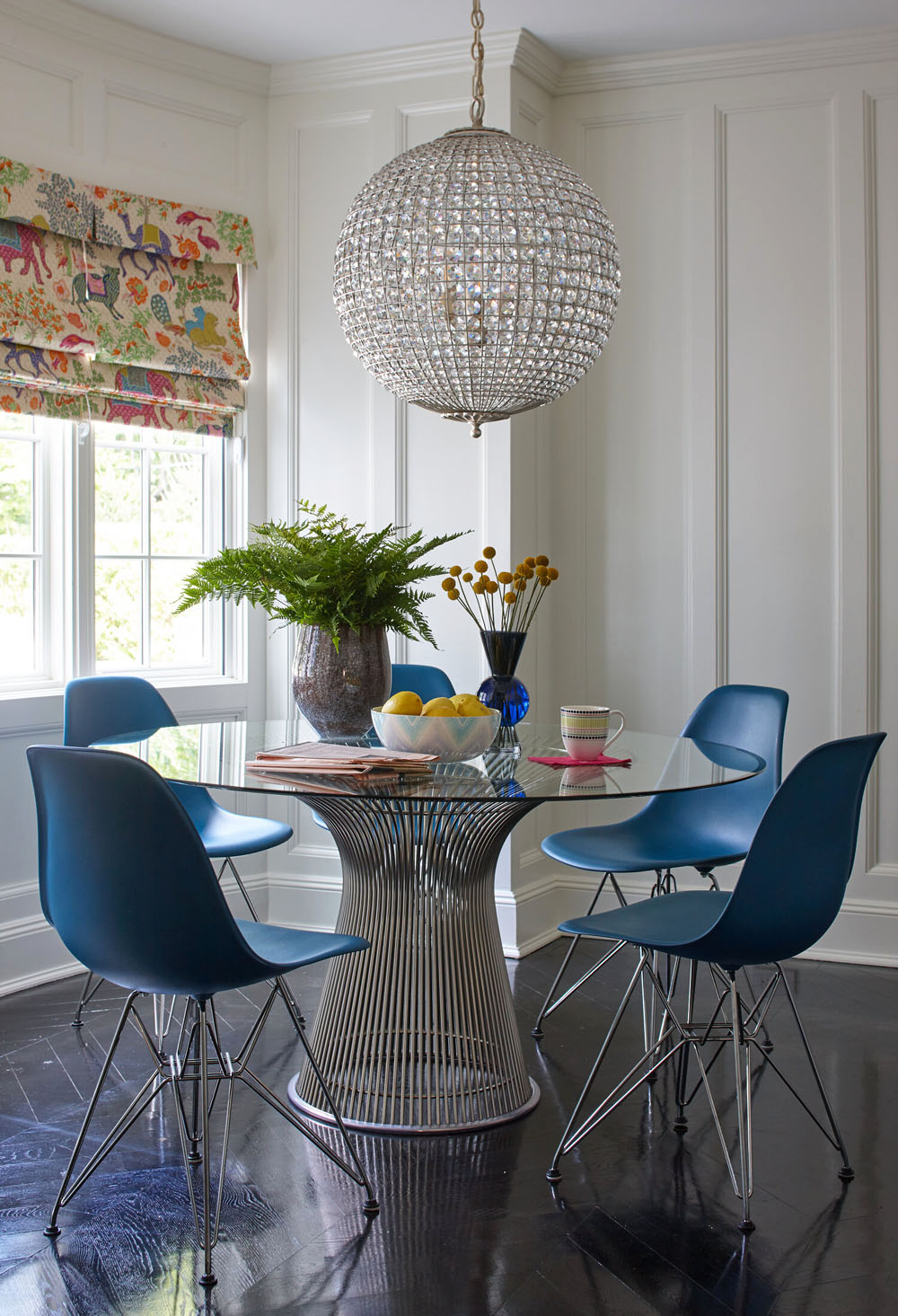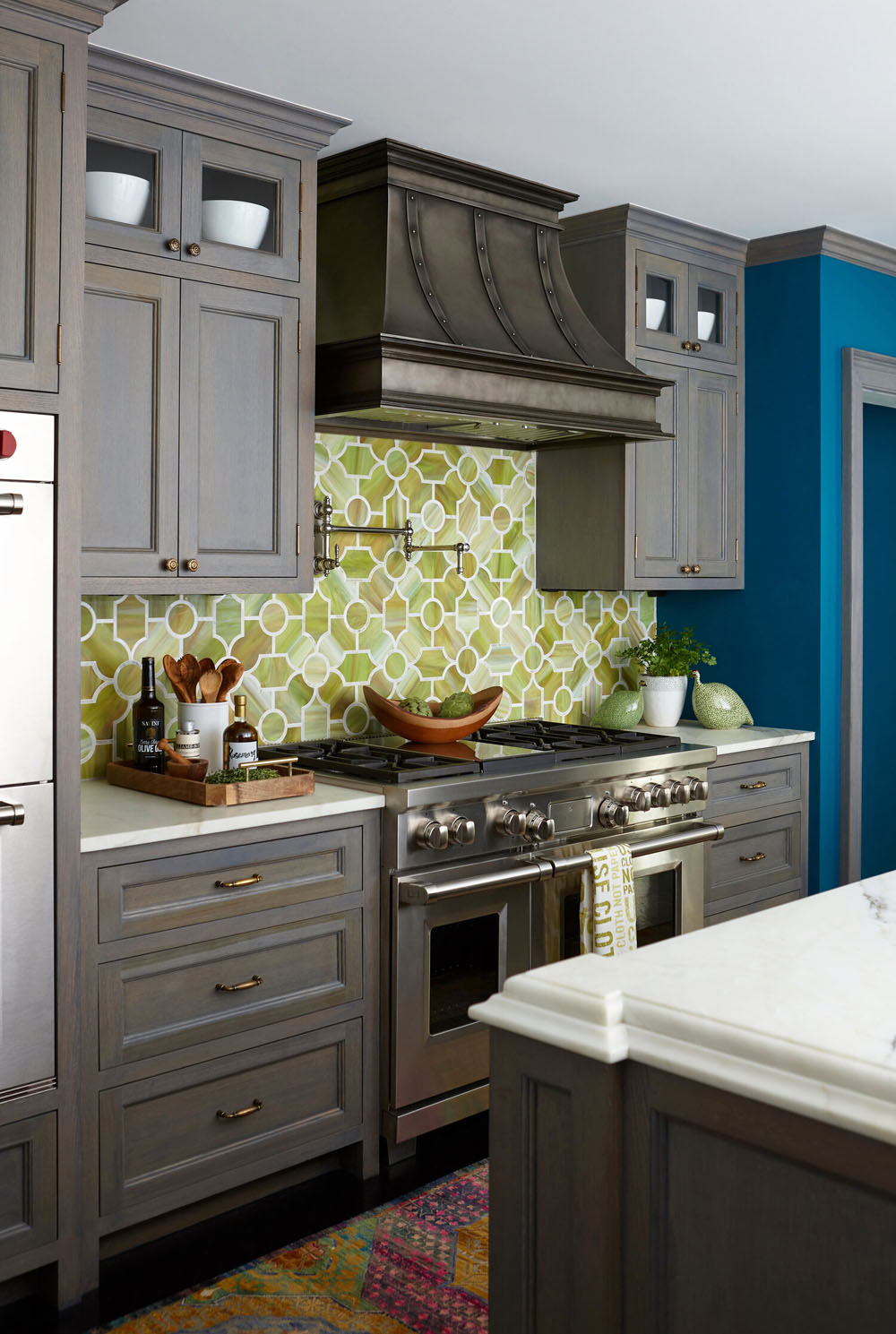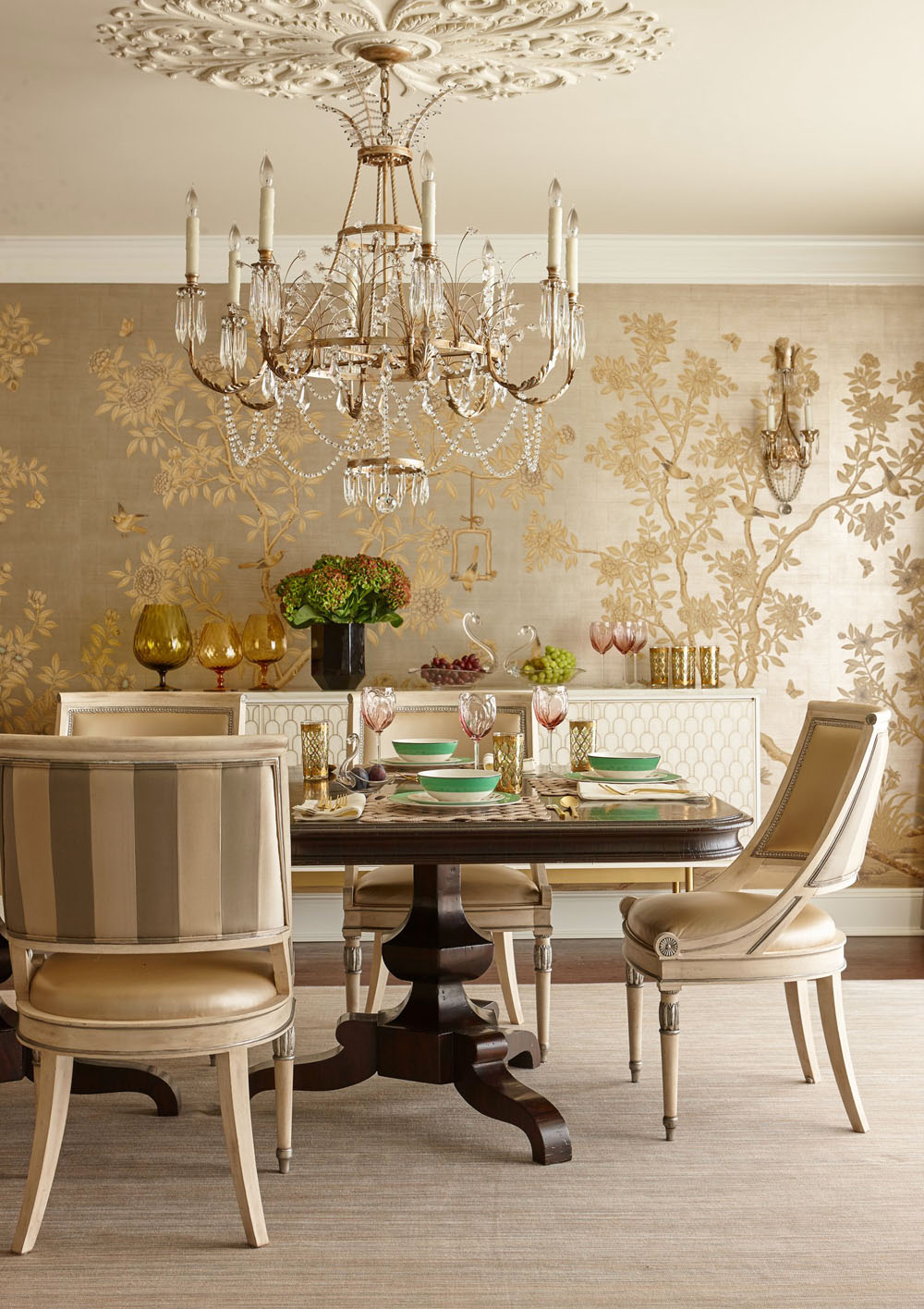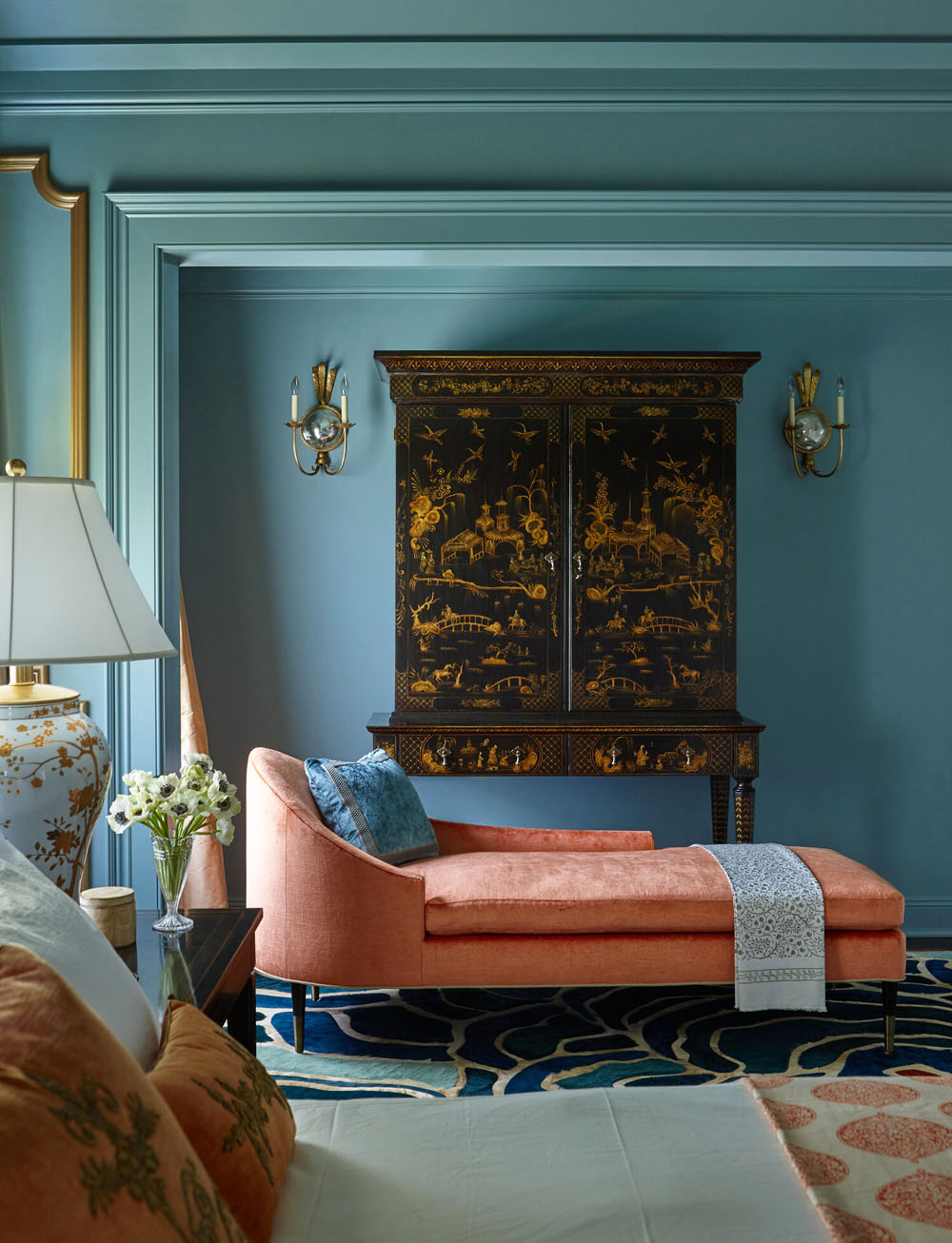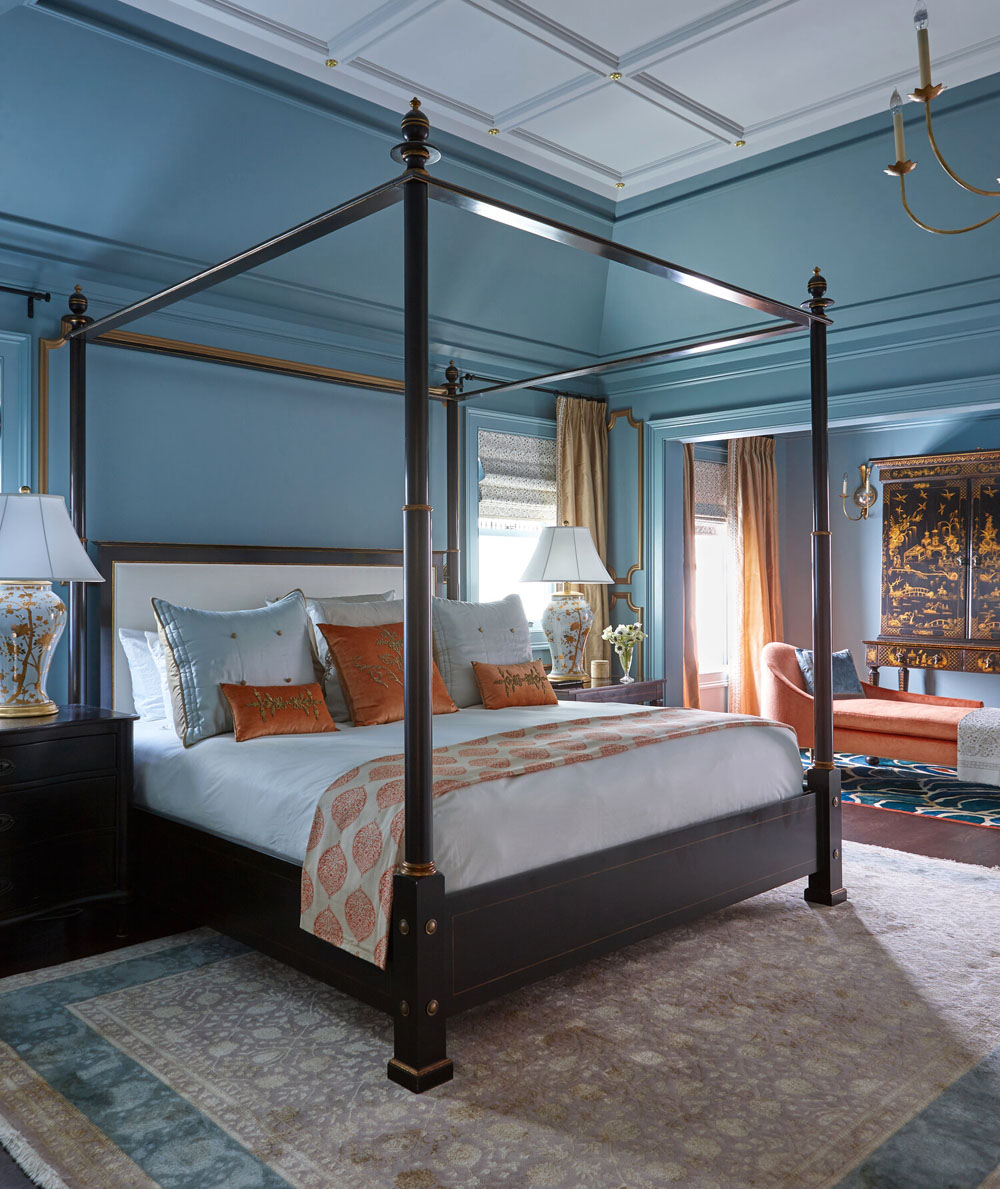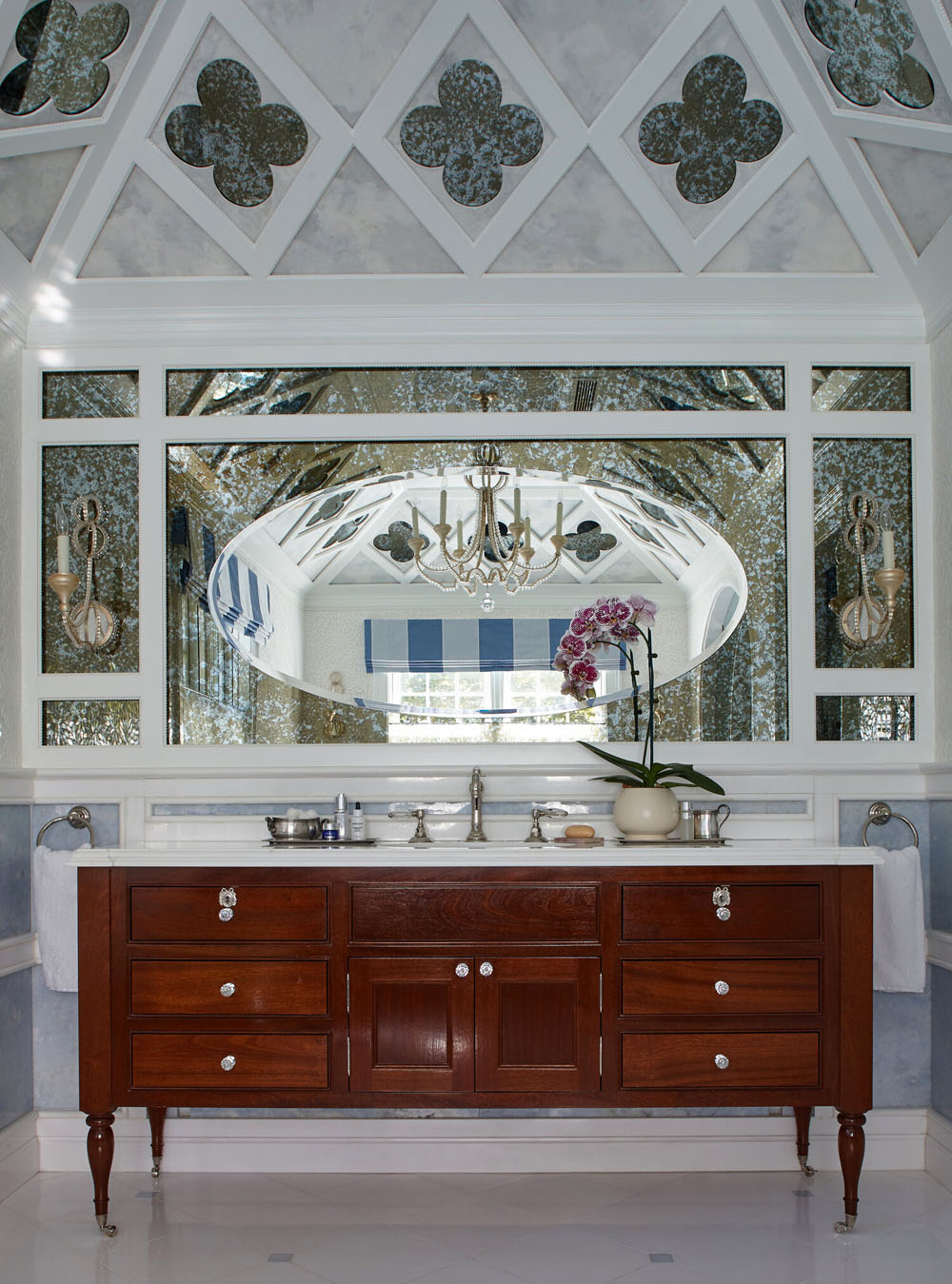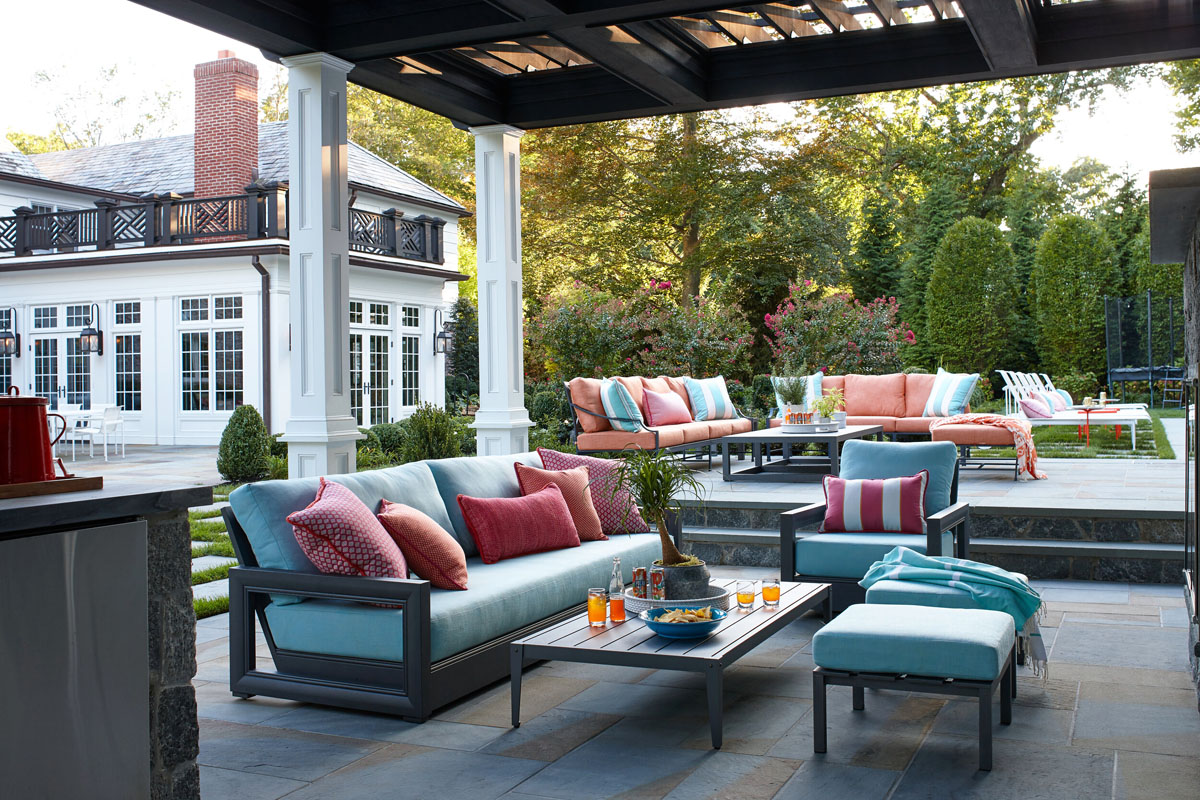 The colorful, relaxed theme continues on the outdoor patio and in the pool house where a rustic wood beamed ceiling contrasts with the bright color sectional sofa.