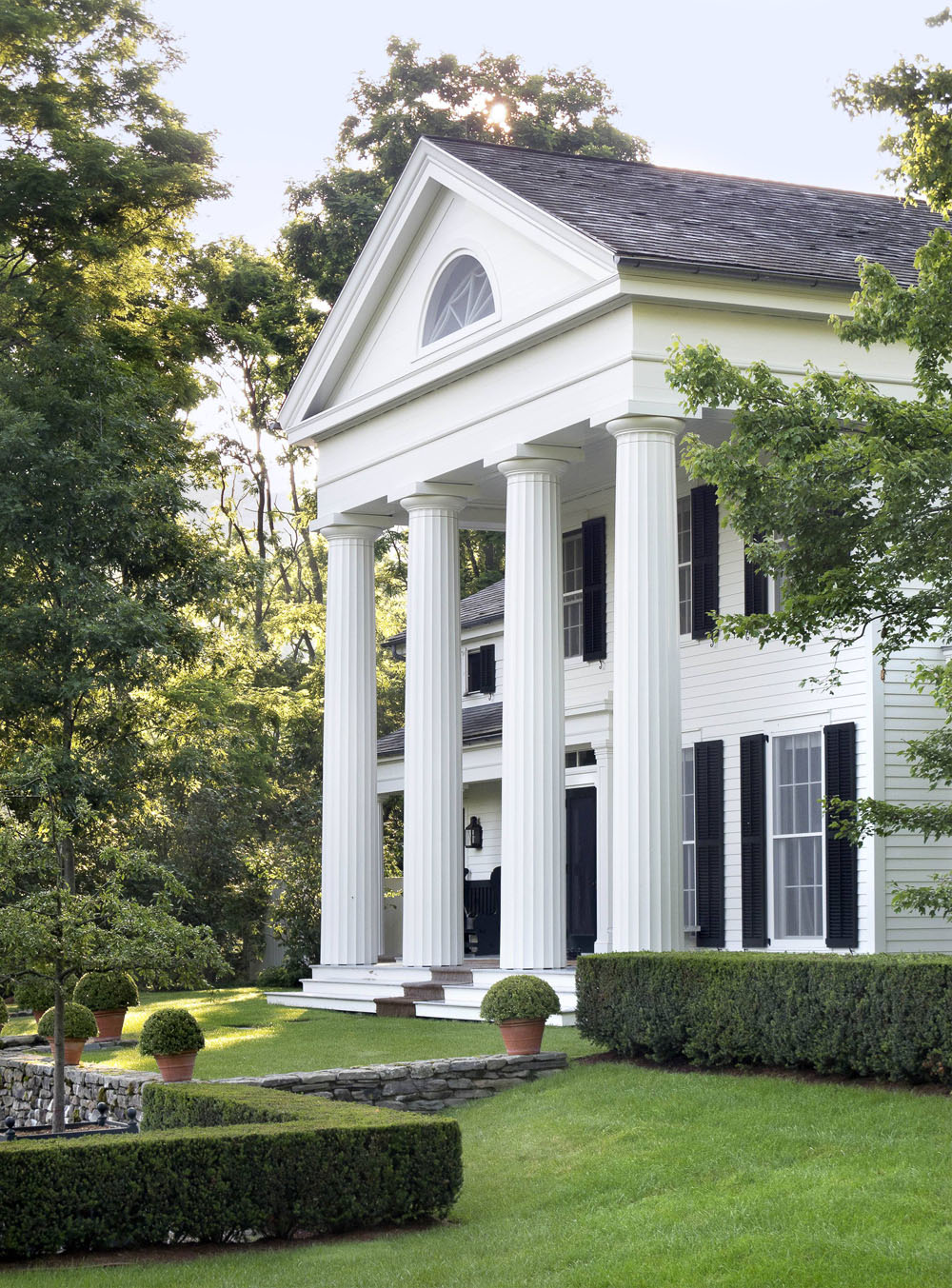 Sitting comfortably on a 45-acre site in Dutchess County, New York, this elegant home with a temple-like central structure is grand but compact.
Designed by G. P. Schafer Architect, the 3,000-square-foot new built house features a Greek Revival façade inspired by the 1840's Greek Revival architecture commonly found in vernacular farmhouses in the region.
The design of the garden is an exploration of both traditional and contemporary designs, including an architectural hedge dream folly.