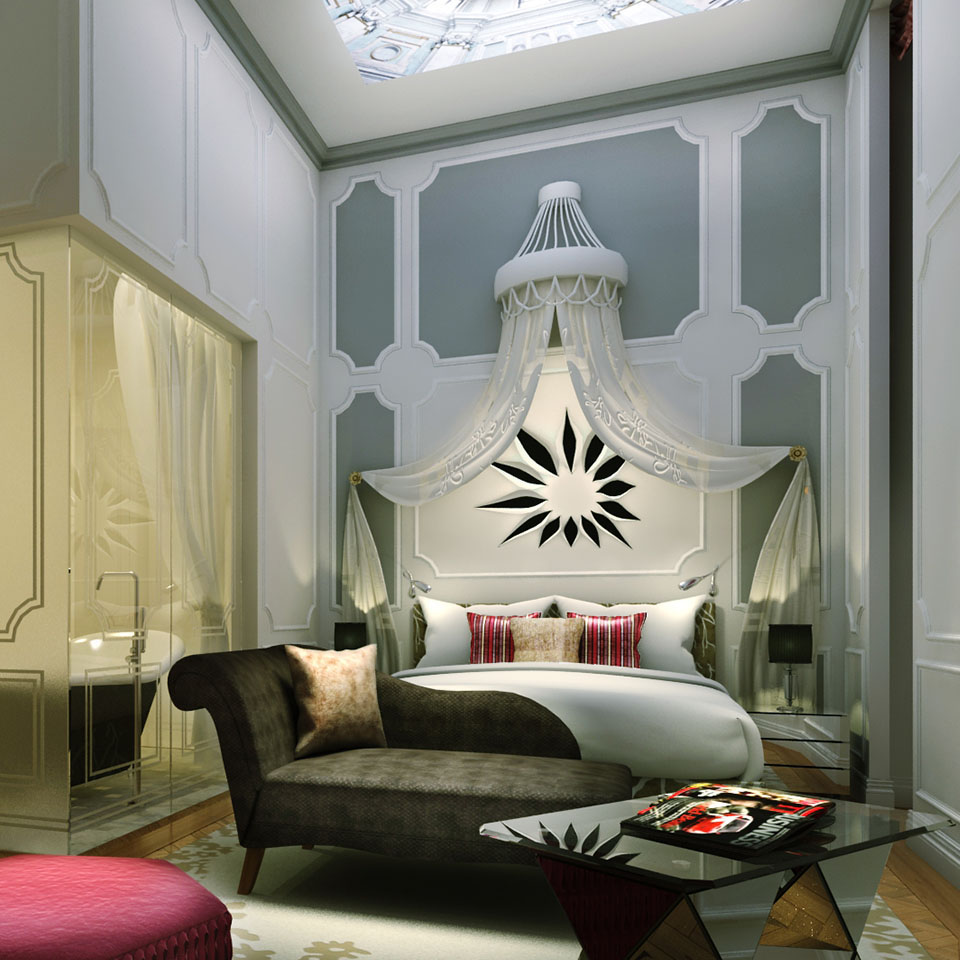 The luxury Sofitel So Singapore is a five-star boutique hotel partially located in a heritage building originally constructed in 1927 with neo-classical façade. The iconic building was initially The Cable and Wireless Building, then later the Telecommunications Building. A preservation project transformed it into a luxury hotel with an additional modern wing at the back of the property.
The interior design created by Isabelle Miaja of MIAJA Design Group is a mix of Parisian-style elegance and modern Singapore chic. The guest rooms feature light boxes above the bed reminiscent of French-inspired glass domes. Every room is equipped with an iPad Mini which controls everything from the TV and lights, to the curtains, to ordering room service.
Guests can also enjoy the glamorous gold-tiled rooftop swimming pool and hip restaurant and bars.