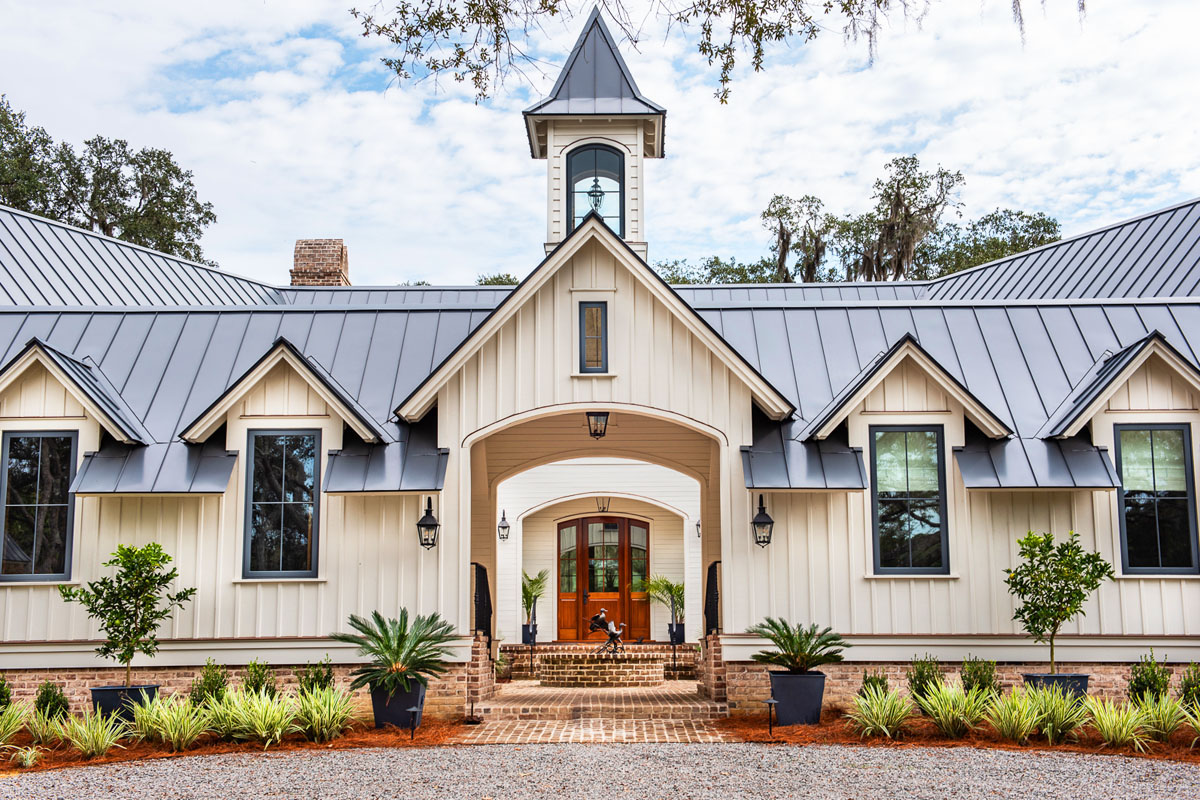 This unique country estate south of Charleston, South Carolina features a trapezoidal footprint that creates an entry courtyard. Guests enter the home through a grand, arched gateway that leads through the courtyard to the main house.
The newly-built country home designed by LFA Architecture transcends traditional country farmhouse with a more modern approach.
The timber framed interior with high dormer windows and vaulted ceilings create an open space for the kitchen, dining and living areas. Rooms on the second floor have an attic-like feel due to the low, angled roofline. Windowed dormers poke out to create extra spaces for an office and a studio.