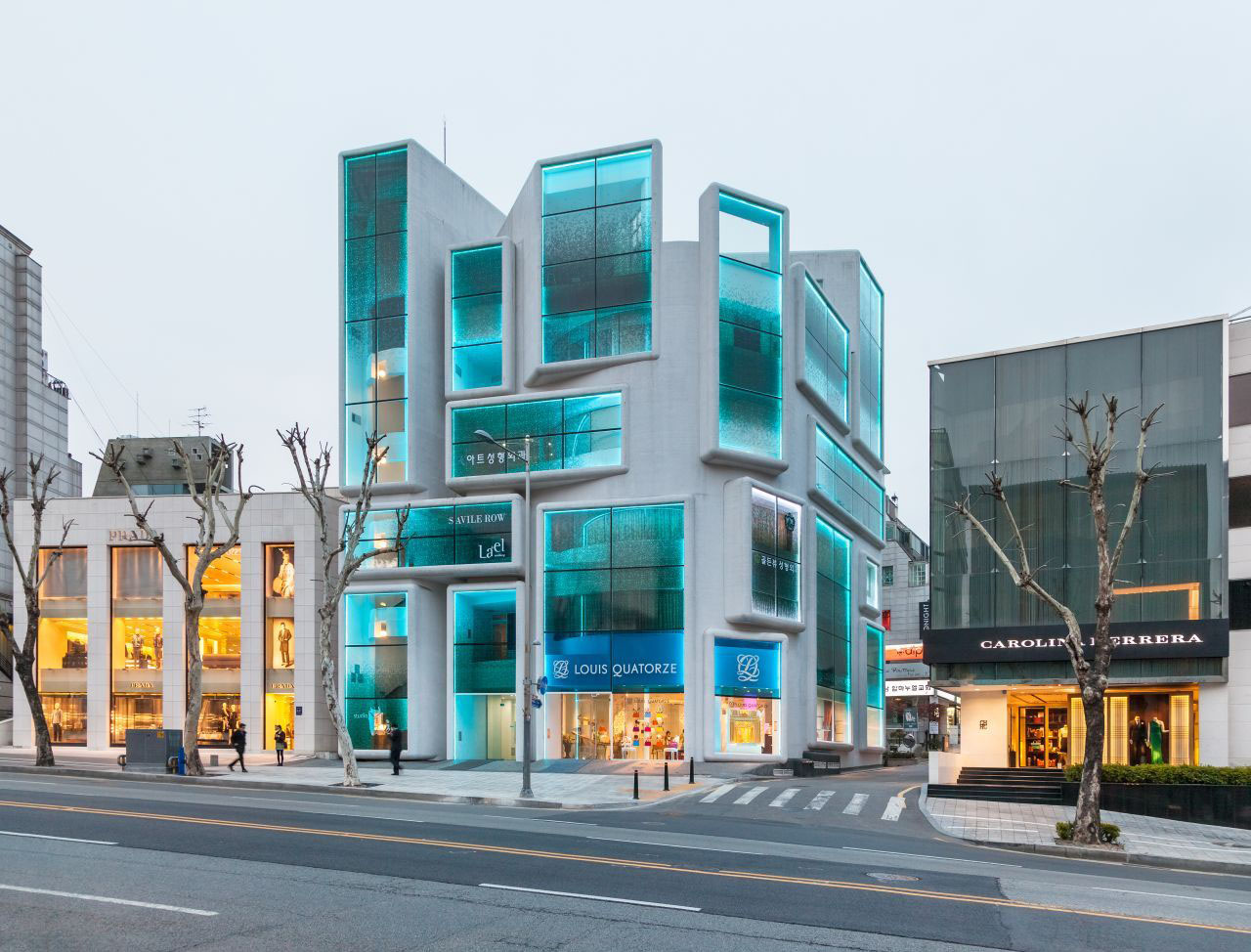 Architectural firm MVRDV was commissioned to redesign an outdated building on Apgujung Road in the Gangnam District in Seoul, South Korea into a hip 21st century commerical structure in the nouveau riche hangout.
The Chungha building contains a collection of stores. The idea was to use the new facade as advertisement for individual vendors. The large windows provide space for changing brand identities. LED lights change the color of the building at night.
White mosaic tiles are used for the exterior facade which resemble white foam from close-up and smooth white stone from a distance.