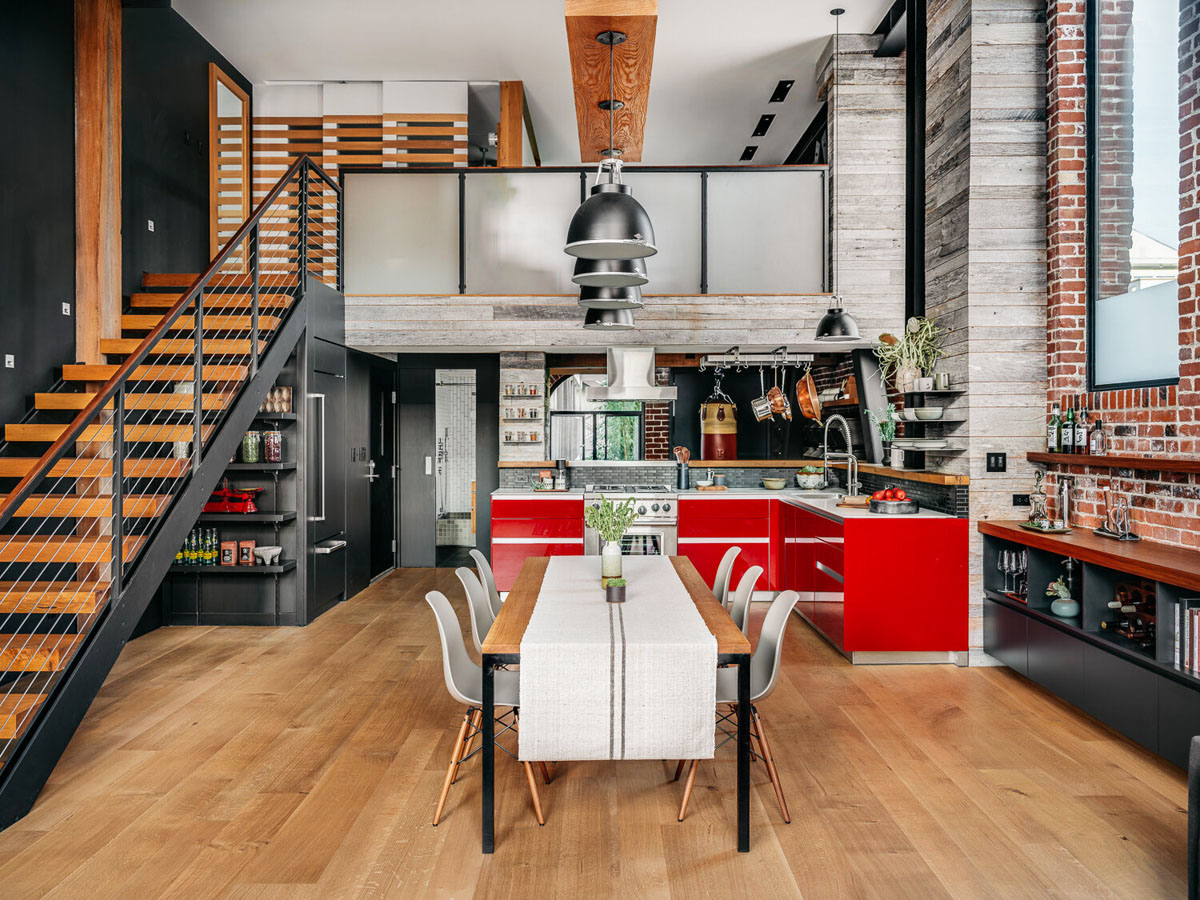 This impeccably custom designed loft apartment in San Francisco, California is a unique residence with an efficient layout.
The loft is housed in a historic building in the Dogpatch neighborhood. MODTAGE Design was commissioned to remodel the apartment.
The renovation included relocating walls and interior windows, while simultaneously exposing more of the brick & structural beams. Smart storage spaces throughout the apartment were created using custom cabinets and floating shelves.