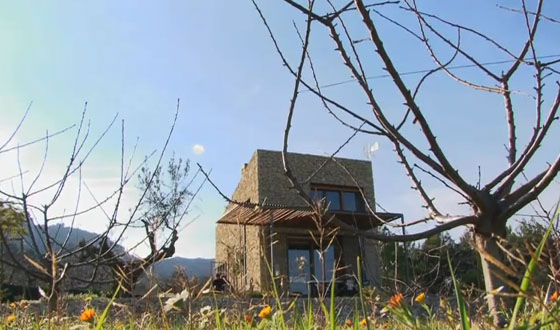 Located in La Vall de Laguar (the Laguar Valley) near Valencia, Spain, this charming stone toolshed was built as a weekend country home. The land is covered in cherry trees with spectacular views of the Mediterranean, but only an agricultural tool shed could be legally built on this land.
The owner called on architects Enproyecto Arquitectura (Jorge Cortés, Sergio Gª-Gasco and Borja Garcia) to build a 25 square meter (269 sq. ft.) tool shed as a home. Local stones were used in order to blend in with its natural surroundings.
Inside the house, every inch of space is used. The all white walls also serve as closet doors. The doors open with a simple push without the need for handles, creating a clean modern look for the interior space.
Here is another great video tour from *faircompanies: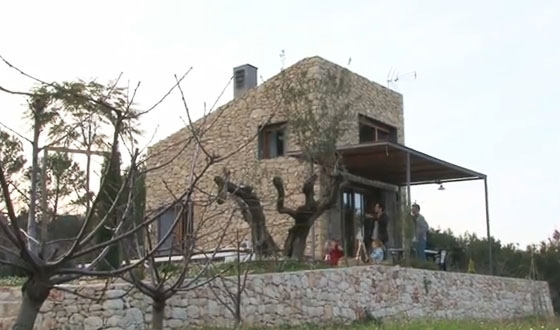 Via: *faircompanies