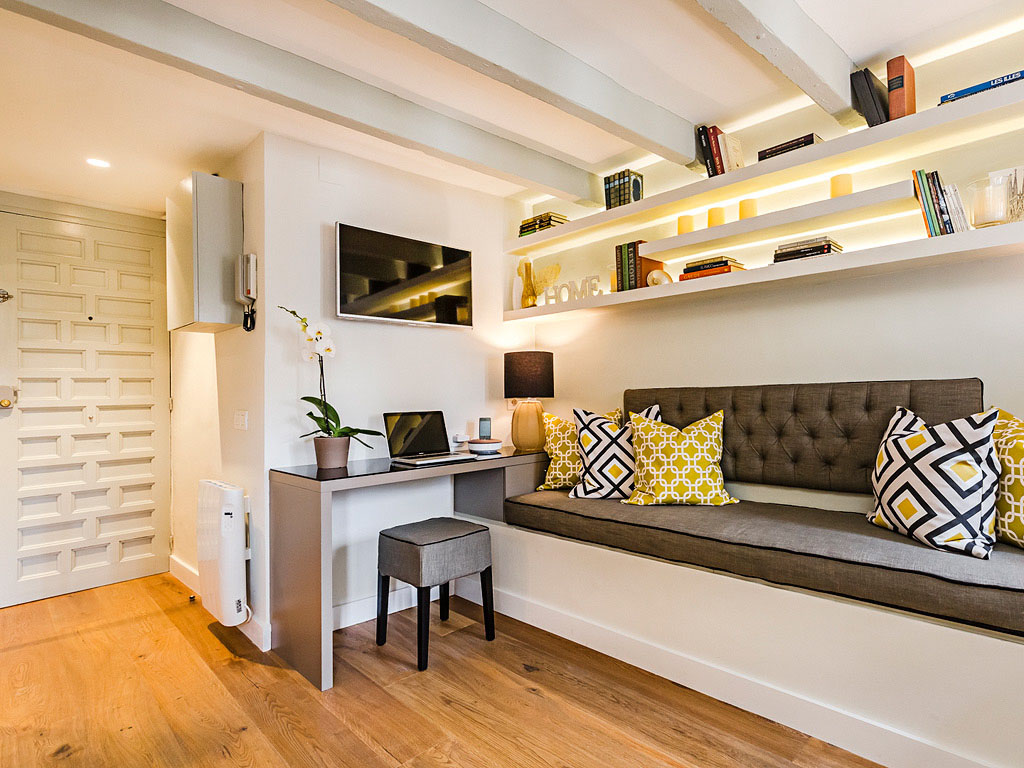 Located in the heart of Barcelona, Spain, this 20 sqm (215 sq. ft.) newly renovated small attic apartment has the ambience of an elegant hotel suite.
Interior designer Anthony Chevallier created a charming space that is tastefully decorated and functional.
The open living area is a study and a lounge with a mini kitchen. A unique round bedroom with white walls evoke the atmosphere of Greek houses.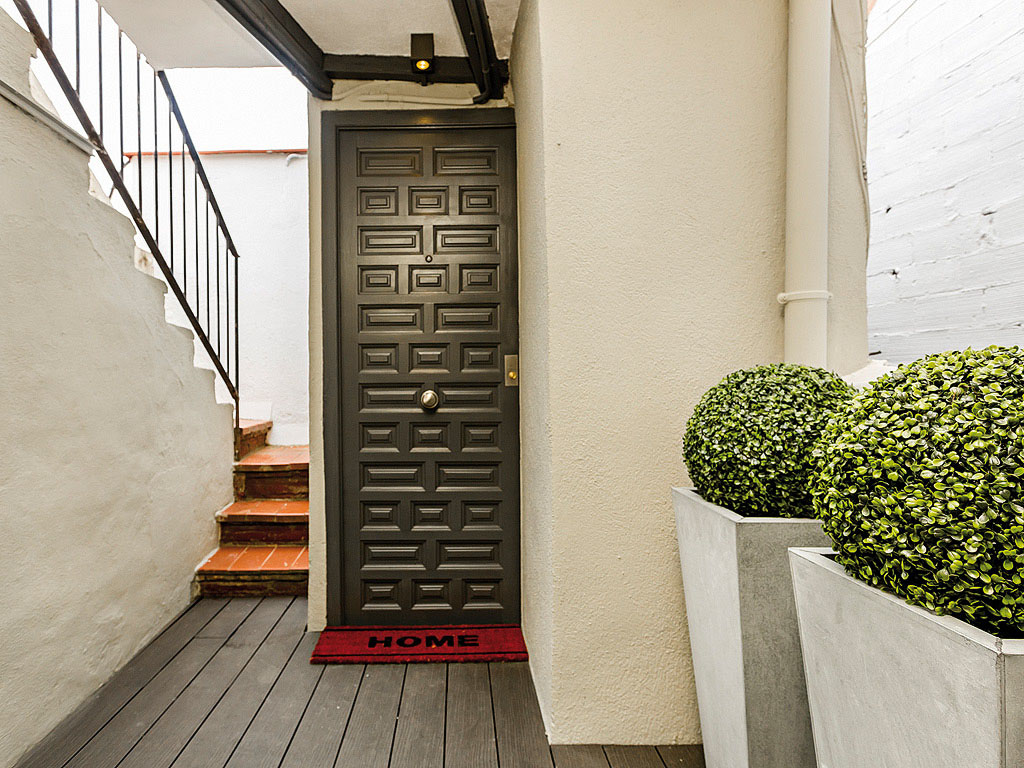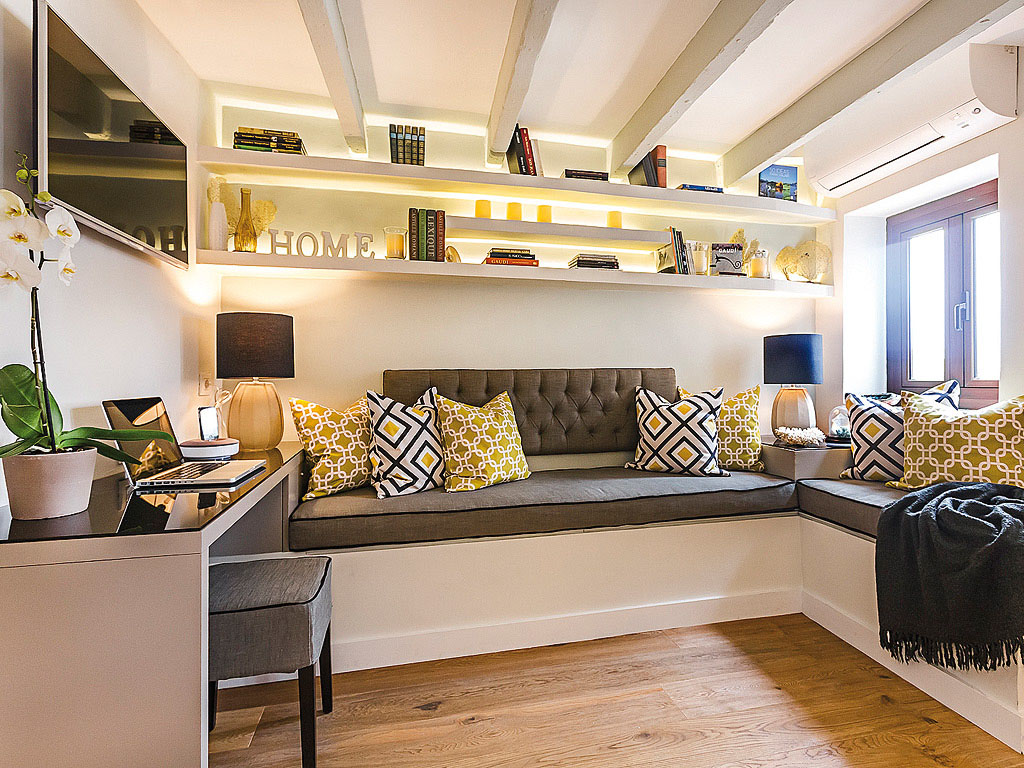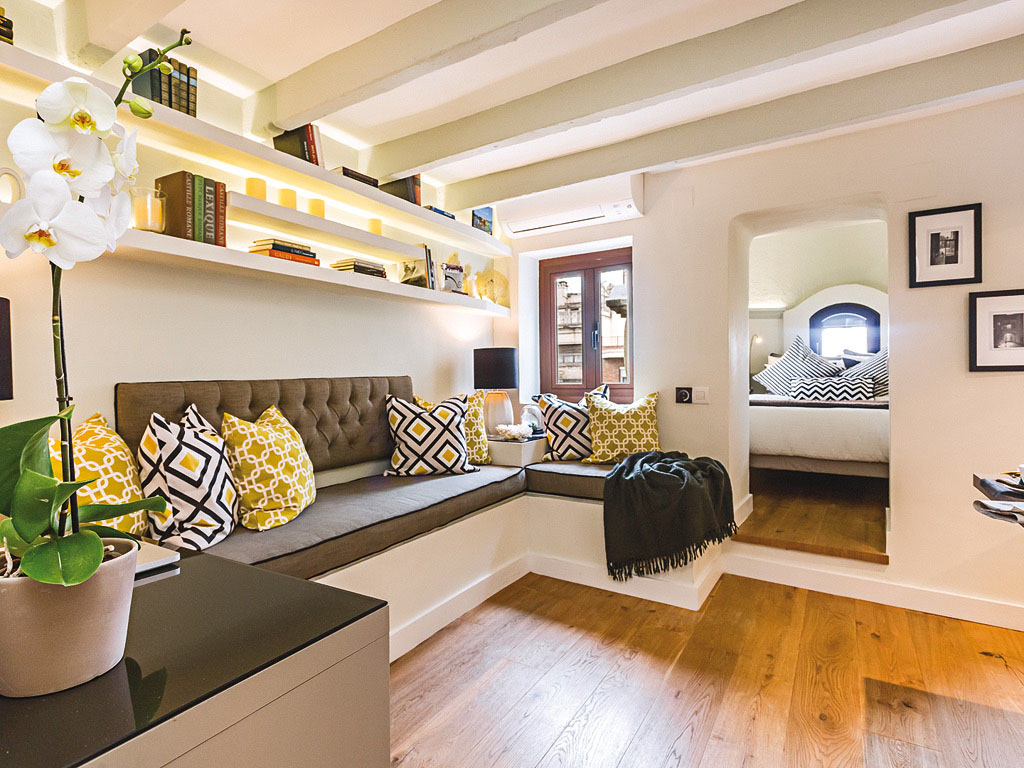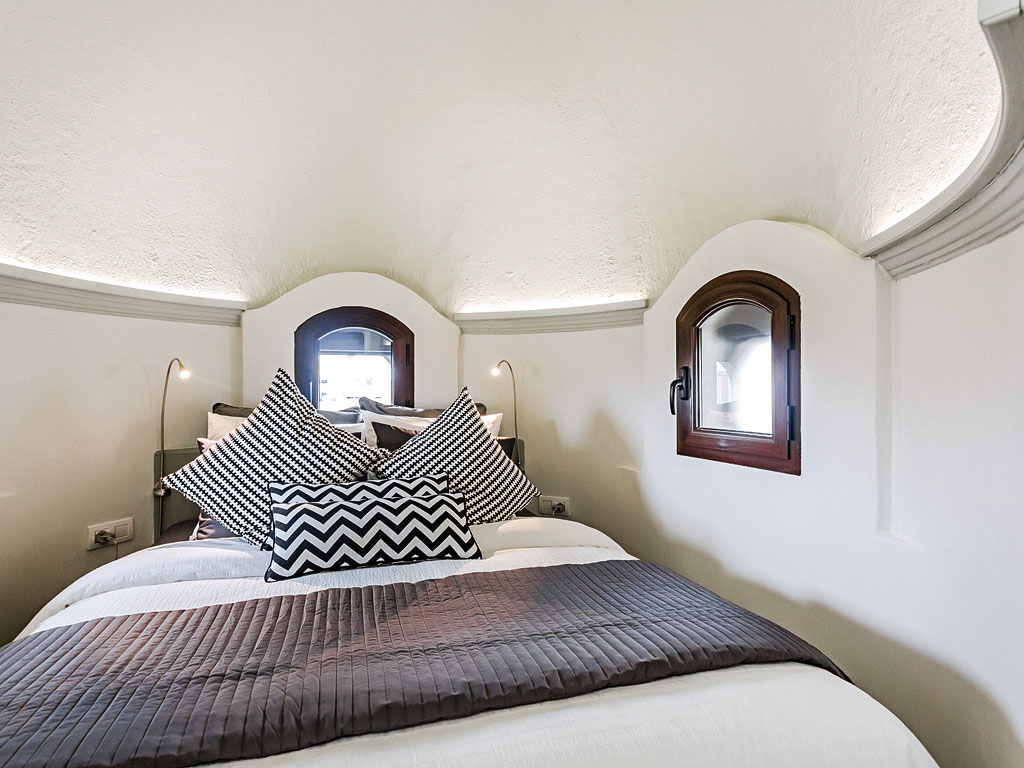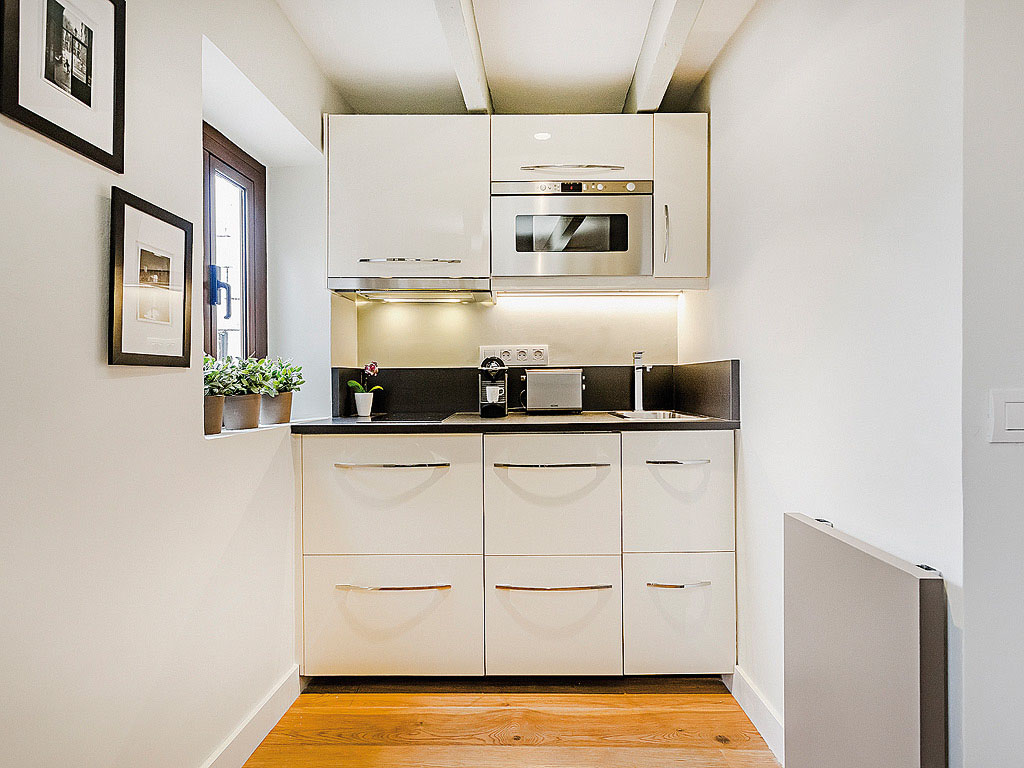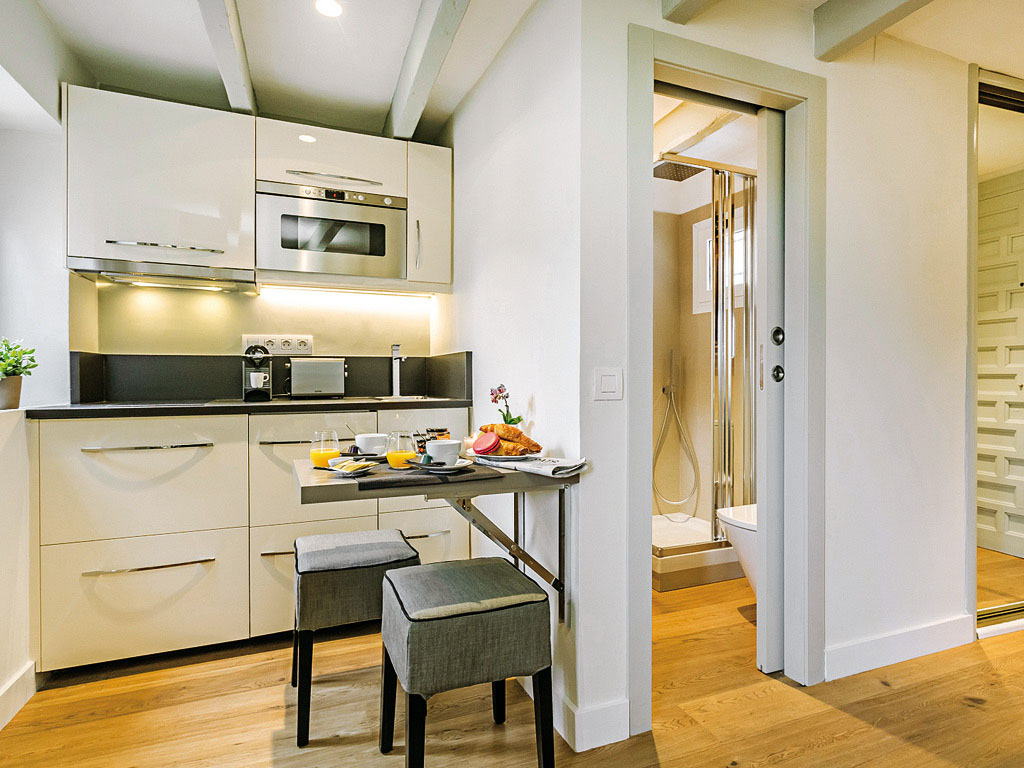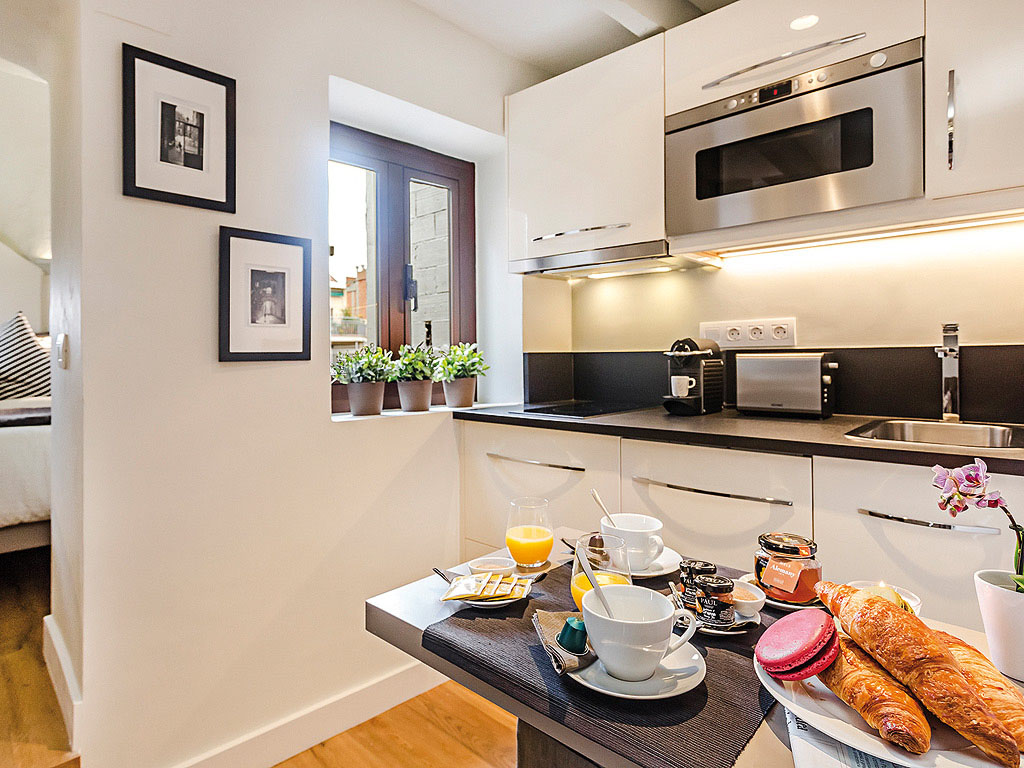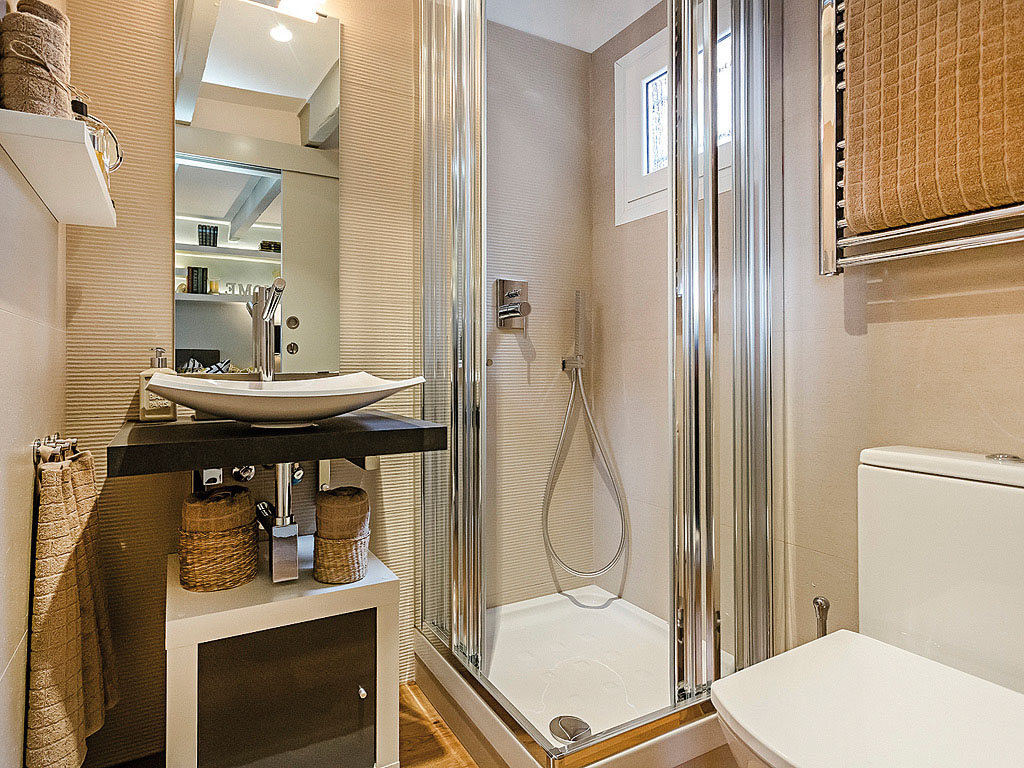 Via: MiCasa