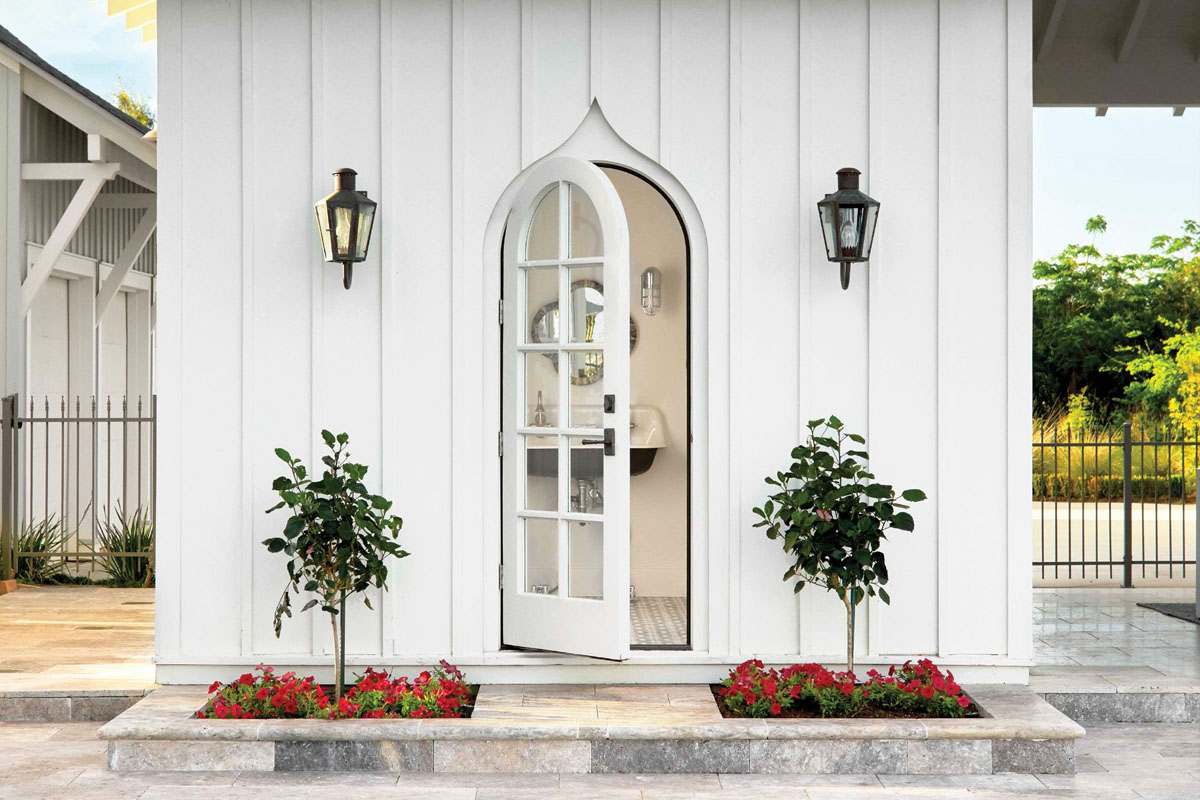 This pool pavilion located southeast of Houston, Texas in Morgan's Point is a cute little pool house with view of Galveston Bay.
The pool house's columned arcade frames the water view and the swimming pool.
Mac White of Michael G. Imber Architects designed the charming poolside structure inspired by the romance of English Neo-Gothic Style.